Take your place in a stellar legacy.
The San Francisco Conservatory Guitar Ensemble, under the direction of David Tanenbaum, has an extensive history of exploring new and traditional music both on and off the school campus. The Ensemble's legacy of world premieres and commissions includes Steven Mackey's Measures of Turbulence (released on Naxos) and Sérgio Assad's Wednesdays at Sugar (released on GSP), as well as guitar ensemble pieces by Terry Riley ('15, honoris causa), Dan Becker, Jorge Liderman, Belinda Reynolds, Dusan Bogdanovic, and many others. The Ensemble has performed many student pieces, including a 2007 project called DoubleSpeak that produced three and a half hours of new guitar music in one year.
In 2000, the Ensemble went on a three-city tour with composer Steve Reich, performing Electric Counterpoint. Nazcan, by Javier Farias, which is dedicated to the group, was premiered by the Ensemble at the 3rd Biasini International Competition and Festival in San Francisco on January 14, 2016. A recording will be released soon by D'Oz. The ensemble has twice won the Guitar Foundation of America Ensemble Showcase Competition, for which it was awarded performances at the 2012 convention in Charleston, South Carolina and the 2016 convention in Denver. A Soundboard Magazine review of the Denver performance called their concert a "highlight."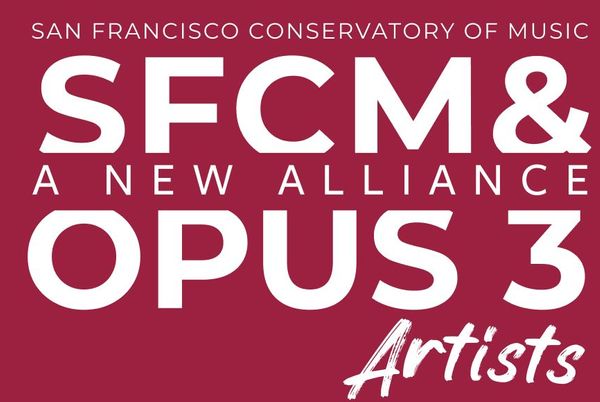 SFCM changed global music education in 2020 by acquiring management company
Opus3 Artists
, home to over 250 top musicians. Masterclasses, recording sessions, and side-by-sides with members of the Opus 3 roster are only the beginning of our work together to invent the future of performances.