Inspiring artists. Passionate teachers.
The SFJAZZ Collective, which currently includes multiple Grammy Award winners, as well as a Guggenheim and MacArthur fellow, will serve as faculty and resident artists for RJAM. These elite performers will engage with students in both ensemble and private lesson settings in performance and composition. Dr. Simon Rowe, formerly of the Brubeck Institute, will help design, shape, and administer the unique RJAM program.
Simon Rowe
Executive Director
Recently appointed by the San Francisco Conservatory of Music as Executive Director of the Roots, Jazz, and American Music program, Dr. Simon Rowe is a distinguished educator, entrepreneur, and artist in the world of jazz. Along with leading the acclaimed Simon Rowe Trio, Rowe has played with numerous greats including Dizzy Gillespie, Dave Liebman, Tim Hagans, John Fedchock, Mulgrew Miller, Jimmy Heath, Stephanie Nakasian, and Lucia Newell, to name a few. In 1997, Rowe founded Catalyst Productions, a record label dedicated to documenting and championing the work of some of the Midwest's most outstanding jazz artists. Before coming to SFCM, Rowe served as Executive Director of the Brubeck Institute at the University of the Pacific, where he established an accelerated jazz performance degree track; created Take 5, an innovative jazz club; and developed local, national and international coalitions to forward the mission of the Institute. For more information, and to hear Rowe's TEDx Talk, visit simonrowejazz.com.
Jason Hainsworth
Assistant Director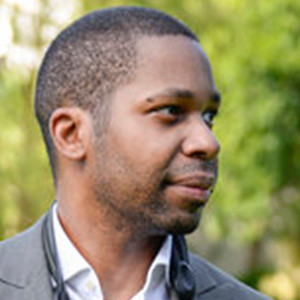 Jason Hainsworth is in demand both as a saxophonist and as a composer/arranger. As a performer, he has led his own quartet throughout the world to critical acclaim, most recently headlining the Suriname Jazz Festival. He has also performed and recorded with Michael Dease, Johnathan Blake, Renee Rosnes, Lewis Nash, Glenn Zaleski, Jason Marsalis, Tim Warfield, and Martin Bejerano to name a few. Additionally, Hainsworth has been a touring member of Ed Calle's Mamblue (2016 Latin Grammy Winner) and Tito Puente Jr's. Latin Jazz All Stars. He has performed extensively throughout the United States and South America. Hainsworth's latest album, Third Ward Stories (Origin Records), was an Editor's Pick in Downbeat Magazine and has been considered one of the top jazz albums of 2016. It features Glenn Zaleski, Josh Evans, Michael Dease, and Johnathan Blake.
Robin Eubanks
Trombone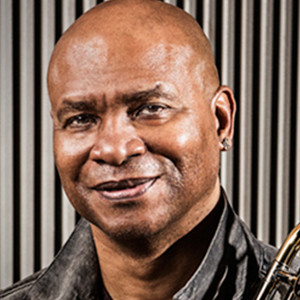 A five-time DownBeat Trombonist of the Year, Robin Eubanks is the premier jazz trombonist of his generation. In addition to leading his own groups, EB3 and Mental Images, Eubanks has performed and composed on Grammy-winning recordings with Dave Holland and Michael Brecker. He has worked with music legends Art Blakey, McCoy Tyner, Elvin Jones, and the Rolling Stones, to name a few. The native Philadelphian is the recipient of composition grants from Chamber Music America and ASCAP.
Julian Lage
Guitar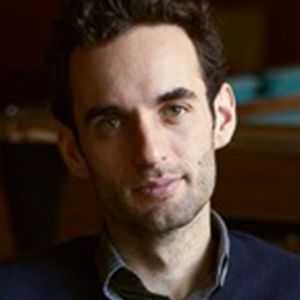 The New York Times calls Julian "…one of jazz's breezier virtuosos, possessed of an unflappable technical facility and a seemingly boundless curiosity." At age 27, Julian Lage already boasts a resume that an artist twice his age would be proud to claim. A former child prodigy—he was the subject of the 1997 documentary Jules at Eight—the California- born, now New York–based guitarist has collaborated with such giants as Gary Burton, Jim Hall, David Grisman, Béla Fleck, and Charles Lloyd. He's released three albums as a leader, most recently 2016's trio outing Arclight featuring Scott Colley and Kenny Wollesen. UK's Jazzwise describes Arclight as '... a bright light shone on very specific, finely wrought musical miniatures that unfold untold pleasures.' Lage has also release several duo projects including Wilco guitarist Nels Cline, pianist Fred Hersch, and Punch Brothers guitarist Chris Eldridge.
Chad Lefkowitz-Brown
Saxophone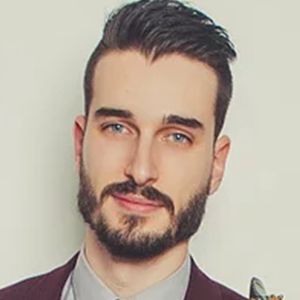 Chad Lefkowitz-Brown is an American saxophonist and international recording artist known for his work in jazz and popular music. He is currently a member of the multi Grammy award-winning Afro Latin Jazz Orchestra, and he has made internationally televised appearances with pop icons like Taylor Swift, Don Henley and Phillip Phillips. Chad has toured across the globe as a soloist and with many esteemed jazz artists, including Arturo O'Farrill and Clarence Penn.
A native of Elmira, New York, Chad established himself as a jazz prodigy at age 11, performing throughout New York State under the mentorship of local jazz hero, George Reed, who was known for backing legends like Teddy Wilson, Buddy Tate, and Marian McPartland.
Chad went on to pursue a formal education in the arts at the Brubeck Institute, a prestigious fellowship program created by jazz legend Dave Brubeck. While studying at the institute, he performed regularly with Brubeck and was a member of the Brubeck Institute Jazz Quintet.
Chad received many accolades during his scholastic career, including 15 DownBeat Magazine Student Music Awards for categories such as "Best Jazz Soloist" and "Best Original Song."
Since graduating from the Brubeck Institute, Chad has performed throughout four continents, and has appeared at venues including Carnegie Hall, the Super Bowl, and Madison Square Garden. His debut album, Imagery Manifesto, was named "Debut Album of the Year" by jazz critic and author, Doug Ramsey, and his forthcoming album, "Onward," features jazz legend, Randy Brecker.
Rebeca Mauleón
Music History and Piano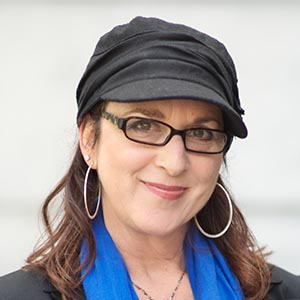 Rebeca Mauleón is an acclaimed pianist, bandleader, composer, educator, author, and producer specializing in Afro-Cuban and Latin Jazz music. She has recorded and performed with legends including Tito Puente, Carlos Santana, Steve Winwood, Joe Henderson, Israel López "Cachao," and Mickey Hart. Mauleón is the author and co-editor of the critically acclaimed Salsa Guidebook, 101 Montunos, and the Latin Real Book (Sher Music Co). She's also a tenured professor of Latin American music, composition, and piano at City College of San Francisco, a visiting professor of world music at Mills College, and an international clinician specializing in Afro-Caribbean music. She was appointed Director of Education of SFJAZZ in 2011.
Matt Penman
Bass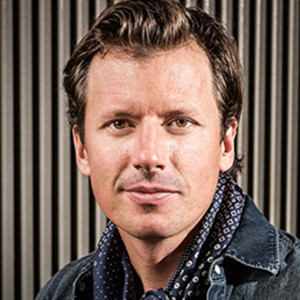 Originally from Auckland, New Zealand, Matt Penman studied at Boston's Berklee College of Music before relocating to New York in 1995. In addition to releasing critically acclaimed recordings as a leader, Catch of the Day and The Unquiet, he has recorded as a sideman on some 70 other albums. Penman has performed with the likes of Joe Lovano, Nicholas Payton, Kurt Rosenwinkel, Gary Bartz, Kenny Werner, Nnenna Freelon, Madeleine Peyroux, Brian Blade, John Scofield, and Guillermo Klein. In addition to the SFJAZZ Collective, Penman works with the supergroup James Farm, which includes founding Collective saxophonist Joshua Redman, pianist Aaron Parks, and drummer Eric Harland.
David Sánchez
Tenor Saxophone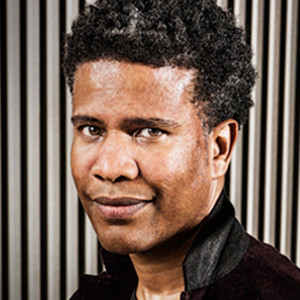 Since his early exposure with Dizzy Gillespie's United Nations Orchestra, Puerto Rican tenor saxophone virtuoso David Sánchez has become one of the most celebrated instrumentalists in jazz, recording nine albums as a leader and winning a Latin Grammy Award for his 2004 orchestral session, Coral. The five-time Grammy nominee has performed with a roster of greats including Charlie Haden, Eddie Palmieri, Roy Haynes, and Tom Harrell. Sánchez has also conducted master classes, workshops, and residencies at the world's top universities and conservatories. His latest album is Ninety Miles: Live at Cubadisco, a project recorded in Cuba and co-led by trumpeter Christian Scott and vibraphonist Stefon Harris.
Edward Simon
Piano
Edward Simon was born in the coastal town of Punta Cardón, Venezuela, where he grew up in a family of musicians. Settling in New York City in 1989, he played with numerous jazz masters, including Herbie Mann, Paquito D'Rivera, Bobby Hutcherson, Bobby Watson, Terence Blanchard, and Don Byron. He has produced ten critically acclaimed albums as a leader, including two New York Times top ten jazz records of the year: Edward Simon and Simplicitas. In July 2010, Simon was named a Guggenheim fellow. His latest trio release, with bassist John Patitucci and drummer Brian Blade, is Live in New York at Jazz Standard.
Matt Wilson
Drums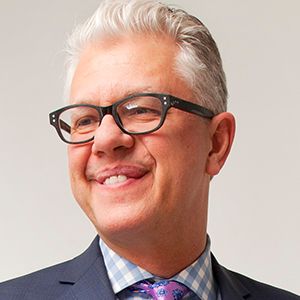 Few musicians embody the spontaneous energy of jazz quite like Matt Wilson. The New York-based drummer combines buoyant zeal, idiosyncratic style, infectious humor, joyous swing, and an indomitable spirit of surprise, making him one of the most in-demand players and educators on the modern jazz scene. His distinctive ensembles - the Matt Wilson Quartet, Arts & Crafts, and the Christmas Tree-O – combine to form one Big Happy Family on his 12th album, Beginning of a Memory, which celebrates the life of his late wife Felicia. The album received a coveted 5 star review in DownBeat and was selected as one of the top releases of 2016 by numerous critics. Wilson's impressive discography numbers more than 380 CDs, including releases by his co-led trios Sifter and Trio M and sideman recordings with such greats as Dewey Redman, Paul Bley, Charlie Haden, and Lee Konitz. He was voted Drummer of the Year by the Jazz Journalists Association in 2003 and 2011 and he topped the "Rising Star Drummer" category in DownBeat's Critics' Poll for five consecutive years, among numerous other accolades. As an educator, he's led workshops and master classes around the world.
Warren Wolf
Vibraphone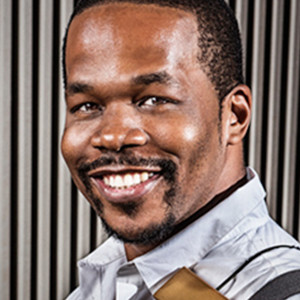 Warren Wolf is a multi-instrumentalist from Baltimore. Starting at the age of three, Wolf began training on the vibraphone, marimba, drums, and piano. He attended Peabody Preparatory for eight years, studying classical music with former Baltimore Symphony Orchestra member Leo LePage. During his high school years at the Baltimore School for the Arts, he studied with current Baltimore Symphony Orchestra member John Locke. After graduating from Baltimore School for the Arts in June of 1997, he studied with Caribbean jazz vibraphonist Dave Samuels at Berklee College of Music in Boston. After graduating from Berklee in 2001, Wolf became an active musician on the Boston local scene. He is currently the drummer of choice for alto saxophonist Tia Fuller, who tours with Beyoncé. Warren is also a member of the Donal Fox Group.
Sean Jones (Resident Artist)
Trumpet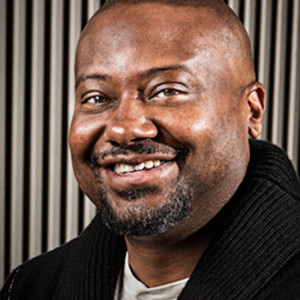 For composer, trumpeter, educator, and activist Sean Jones, the pursuit of jazz is a most serious endeavor. Deeply influenced by his immersion in gospel music in church as a youth, Jones had an epiphany at the age of 19 upon his first hearing of the John Coltrane masterpiece A Love Supreme. After receiving his master's degree from Rutgers University, Jones performed a six-month stint with the Lincoln Center Jazz Orchestra. Wynton Marsalis offered Jones a permanent position as lead trumpeter, and he remained there until 2010, also participating in two recordings. During those years, Jones started touring and performing regularly with his own ensembles and began his longtime relationship with Mack Avenue Records, for which he recently released his seventh recording.
Obed Calvaire (Resident Artist)
Drums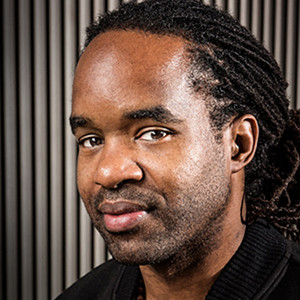 Obed Calvaire, a Miami native of Haitian descent, holds both a master's and bachelor's degree of music from the Manhattan School of Music. Calvaire has performed and recorded with artists such as Wynton Marsalis, Seal, Eddie Palmieri, Vanessa Williams, Mark Murphy, David Foster, Mary J. Blige, Stefon Harris, Kurt Rosenwinkel, Musiq Soulchild, Nellie McKay, Yellowjackets, Joshua Redman, Steve Turre, and Lizz Wright, to name a few. He has also performed with large ensembles such as the Village Vanguard Orchestra, Metropole Orchestra, the Mingus Big Band, the Roy Hargrove Big Band, and the Bob Mintzer Big Band. These days, Calvaire can be found playing with Peter Cincotti, Richard Bona, Monty Alexander, Sean Jones, Yosvany Terry, the Clayton Brothers Quintet, and Mike Stern, among others.
Miguel Zenón (Resident Artist)
Alto Saxophone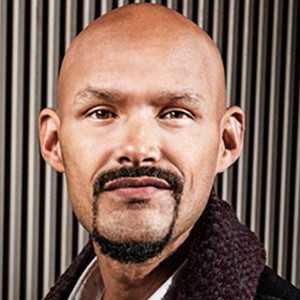 Multiple Grammy nominee and Guggenheim and MacArthur fellow Miguel Zenón represents a select group of musicians who have masterfully balanced innovation and tradition. Widely considered one of the most groundbreaking and influential saxophonists of his generation, he has also developed a unique voice as a composer and conceptualist, blending Latin American folkloric music and jazz. Zenón has been featured in publications such as the New York Times, Wall Street Journal, and Los Angeles Times, as well as gracing the cover of DownBeat Magazine. He has also topped the Rising Star Alto Sax category of the DownBeat Critic's Poll four times. For more information, visit miguelzenon.com.