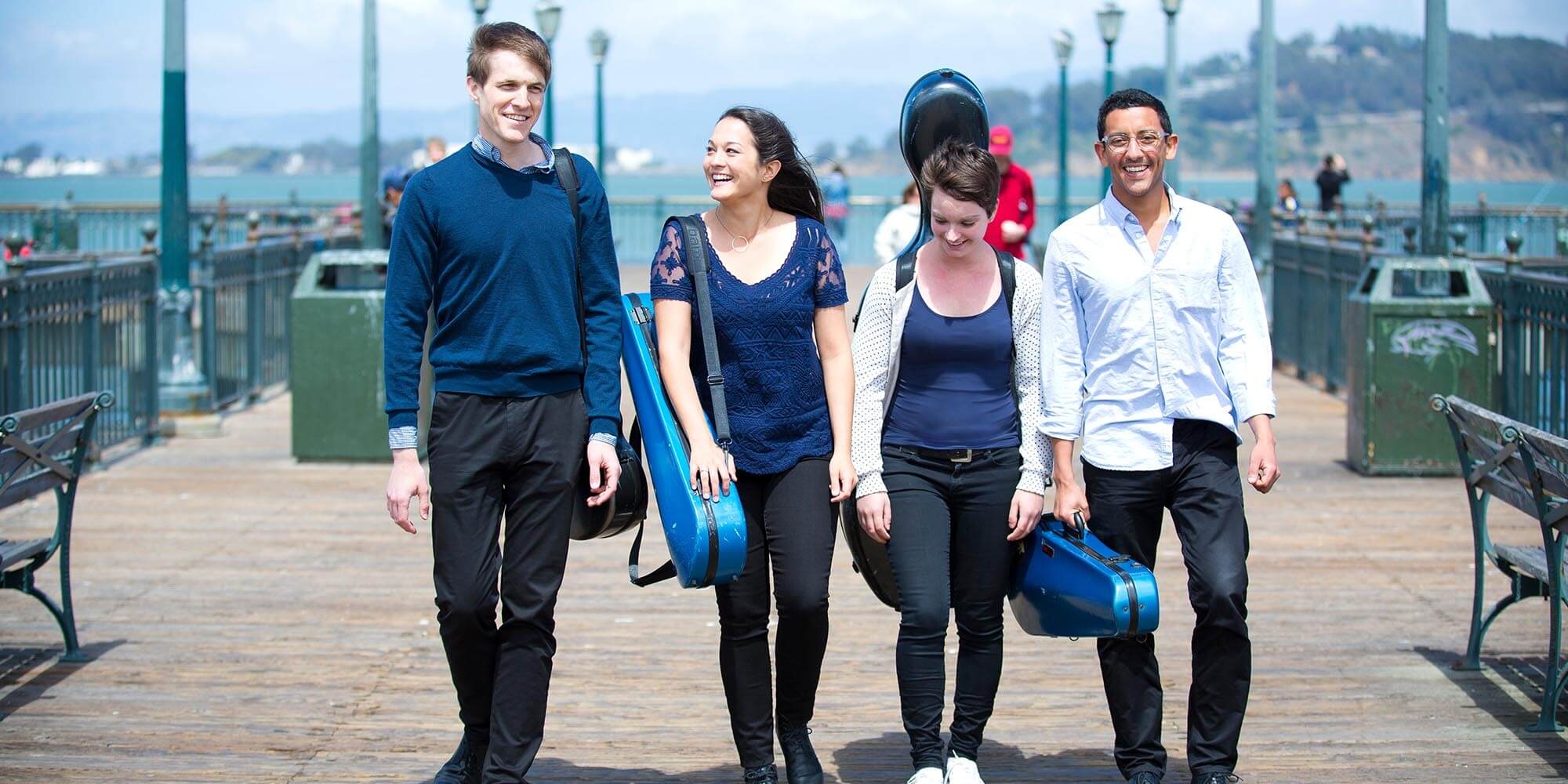 Create the future.
Alumni Ensemble, Thalea String Quartet
Giving has its benefits.
No matter how you choose to support SFCM, your gift changes lives, opening up a world of opportunities for our students. Our exceptionally talented Collegiate students prepare themselves to define the future of music, while our young Pre-College students begin a lifelong exploration of their talents and the role of music in their lives. At SFCM, we don't just push the boundaries of virtuosity. We prepare musicians to become well-rounded and successful individuals ready to share their gifts with the world. With a nearly year-round schedule of performances and outreach programming, all at low or no cost, we engage and enrich the lives of thousands of people in the community. And all this is made possible by your support.