Living on Campus: Seven Students Share their Stories
SFCM's Bowes Center boasts the best in technology and performance spaces alongside modern residence halls for students and more. Here, SFCM students reflect on calling the new facility home.
Home may be where the heart is, but at the Bowes Center, it's also where the practice room, classroom, dining hall, and performance hall is.
Found just steps from the San Francisco Symphony, SF Opera, SF Ballet and SFJAZZ, the Bowes Center is the newest gem in the heart of the arts and culture center of San Francisco. Inaugurated in 2021, the 12-story, 170,000 square-foot Bowes Center incorporates classrooms, rehearsal rooms, performances spaces, faculty offices, and the KDFC radio station all under one roof, but it's also home to about 400 students.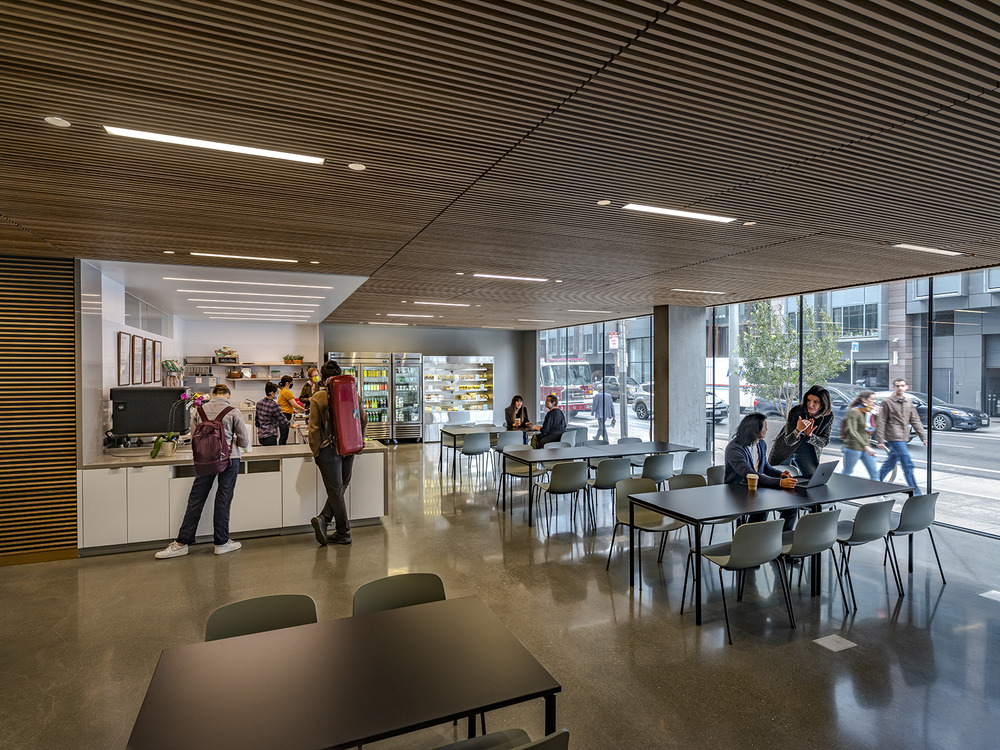 Those students live across nine residential floors with 24/7 security and badge access. The building enables students to create, learn, and share music around the clock in an integrated, collaborative environment, located within short walking distance of SFCM's Ann Getty Center at 50 Oak Street.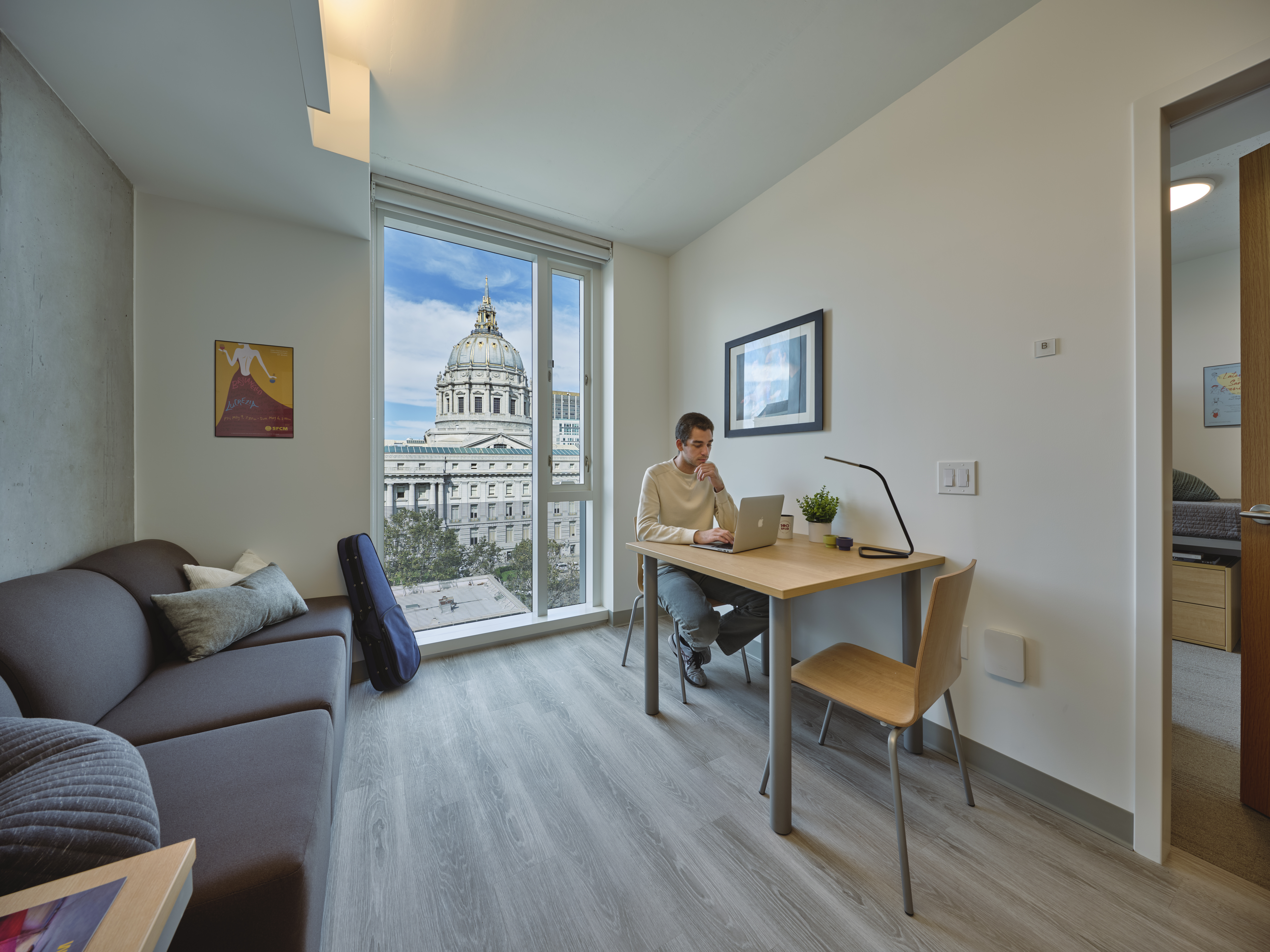 What's more, studies say students living on campus have better educational outcomes with greater access to classes, faculty, and study groups. Students living on campus may also earn better grades than those who commute to class. They also thrive socially: students that live on campus are more likely to engage in academic activities relative to their off-campus peers, and these activities in turn affect retention rates, academic engagement, and feelings of belonging in the college community.
The SFCM newsroom asked current Bowes residents about life at SFCM, and what it's like living in the Bowes Center.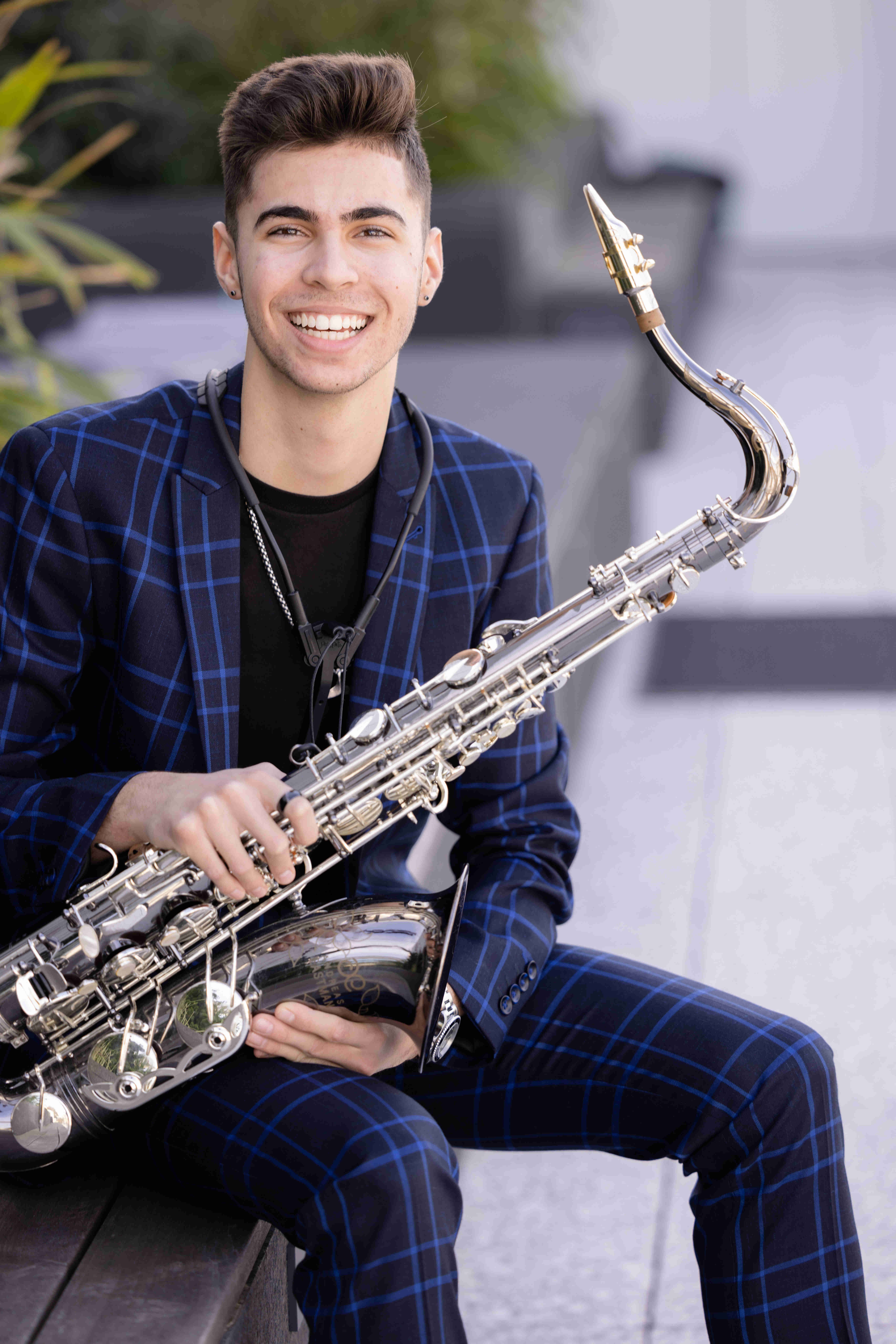 Nico Colucci, 26', (RJAM Saxophone)
"The best thing about living at Bowes, other than unlimited late-night practice, is definitely the hang-outs. I've got to spend so much time hanging out and meeting new people because I live at Bowes! I was worried about being roommates with total strangers, but I'm so glad I ended up living on campus. I would've missed so much bonding time and definitely wouldn't have as many developed friendships."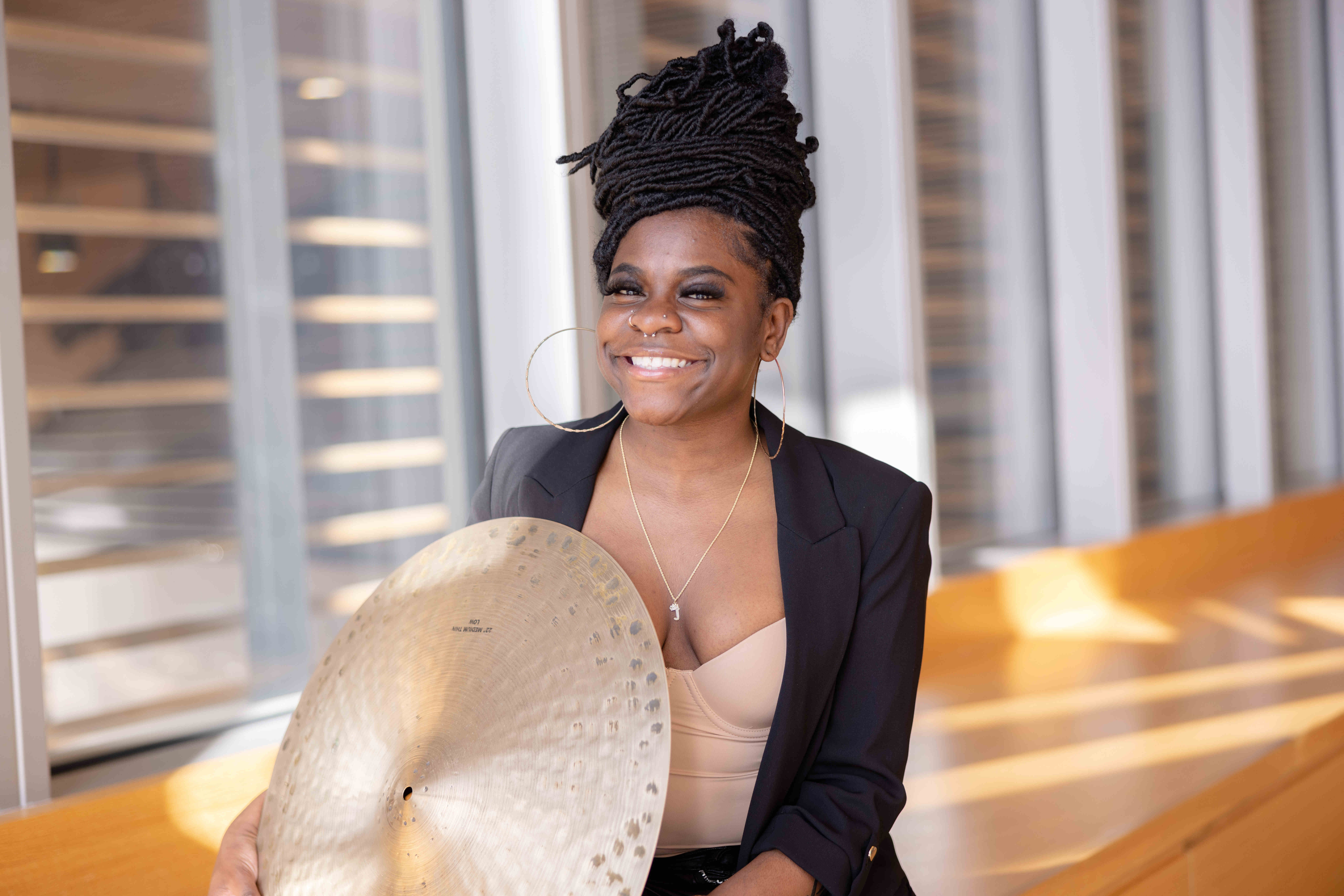 Jayla Hernandez, '24, (RJAM Drums)
"Living in Bowes gives a sense of community and so much love. Bowes brings so much creativity through and around each space. Seeing so many other students who are like me living in one huge space and that all our talents can be shared in one space is a blessing. The ability to have unlimited practice sessions, to be able to connect with students who may know TAC [Technology and Applied Composition] and make a record. Also, just sitting in the common areas and having a coffee to relax and chat with friends I think is one of the greatest assets of Bowes. There are so many possibilities."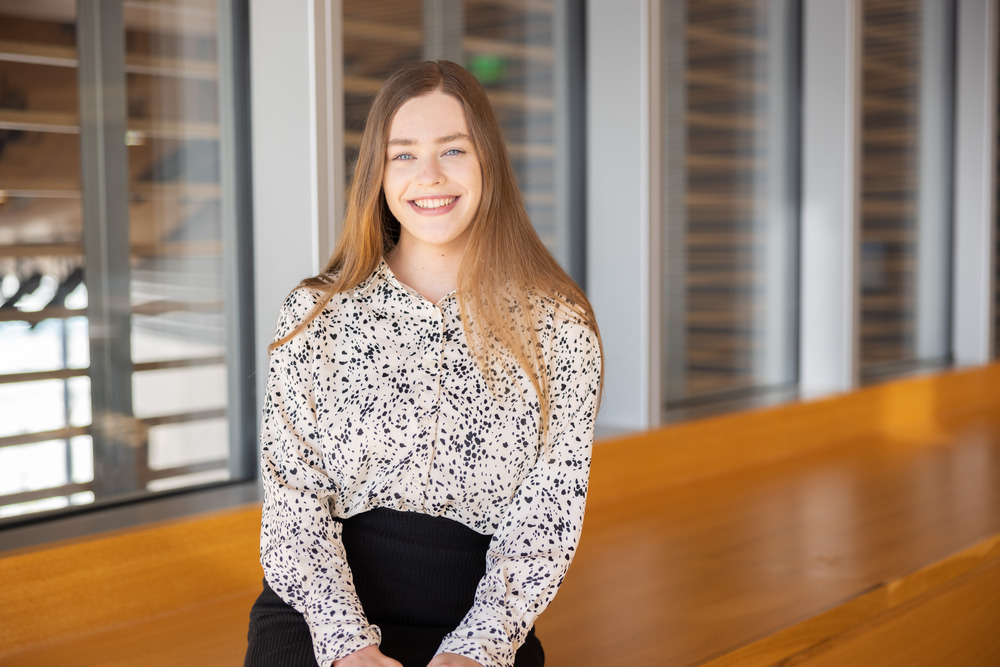 Miriam Tayler, '26, (Piano)
"The Bowes Center gives me a cozy place to go where I can spend time during my busy days with school. I was shocked when I went into Bowes for the first time, and I found out that I have the opportunity to practice on amazing Steinway pianos! I have never had such a great opportunity like that! The Bowes Center is a place where I found new friends from different parts of the whole world. I am really happy to be surrounded by the best people!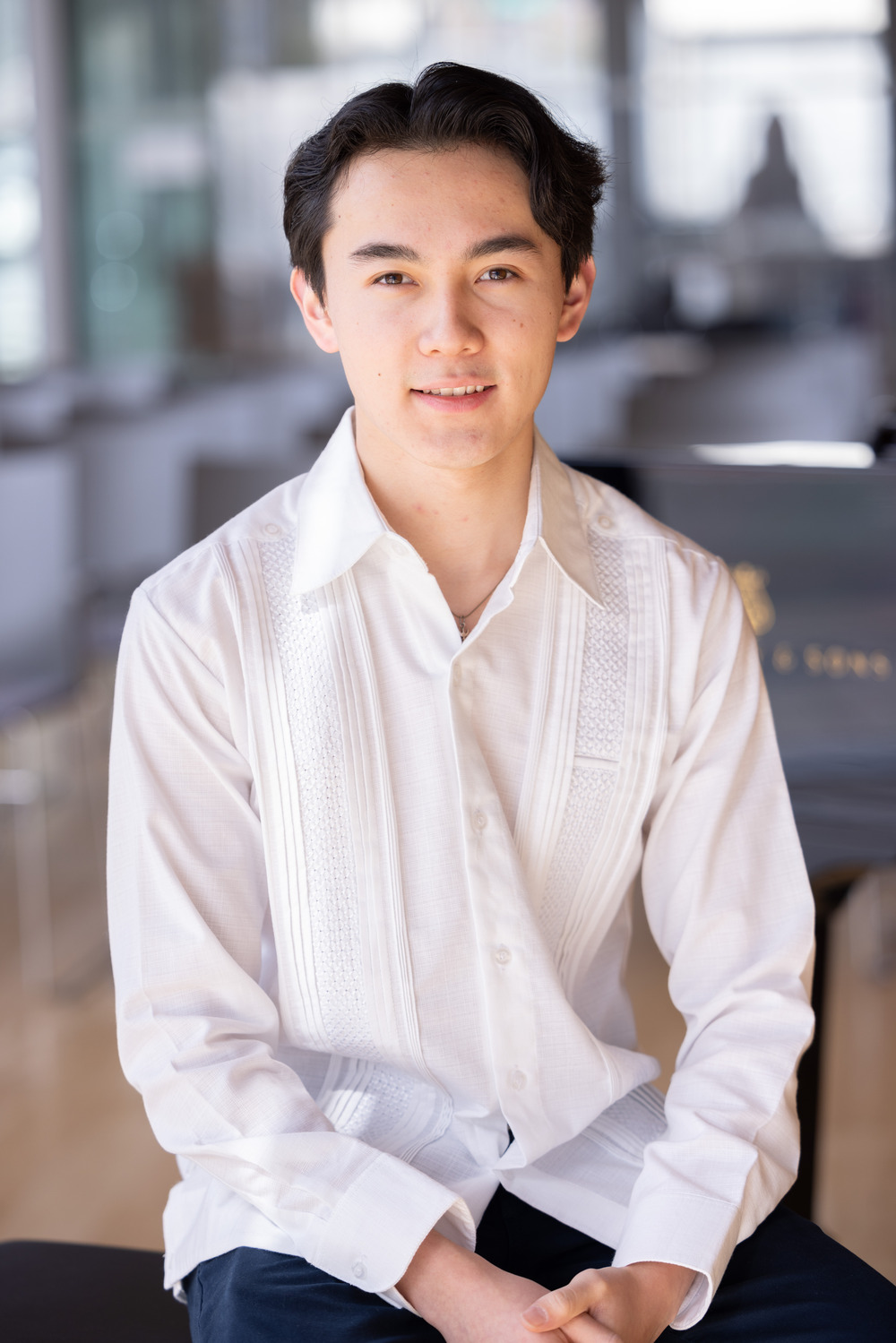 Diego De La Cruz Iwadare, '25, (Violin)
"As a musician, I find that being in a place surrounded by art inspires me and energizes me to focus on my music and my instrument. Living in the Bowes Center is precisely that. Practice rooms 24/7, living with all your friends, school two blocks away, striking halls and common spaces. Personally, beyond being a great building, the Bowes Center is an experience that has given me an amazing school year."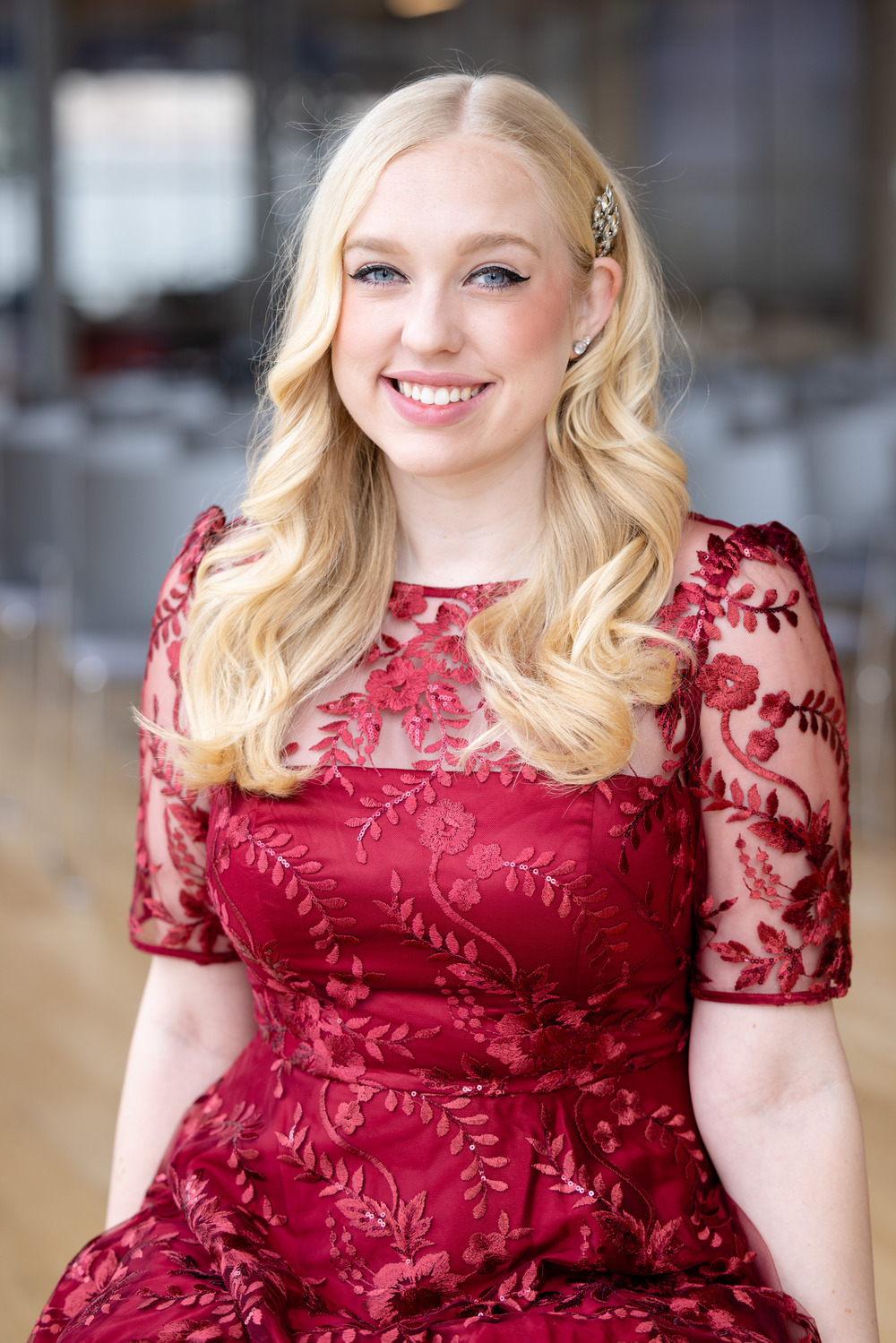 Taylor See, '23, (Voice)
"One of the best things about living at Bowes is that you are so connected with a large chunk of the student body. It is so nice to be able to go downstairs to the first floor and engage with other students at any given time. Living at Bowes, you also have access to lots of practice rooms that are open 24/7! It is also so great to be within a five-minute walk to the Ann Getty Center. The convenience and accessibility of living at Bowes is unmatchable!"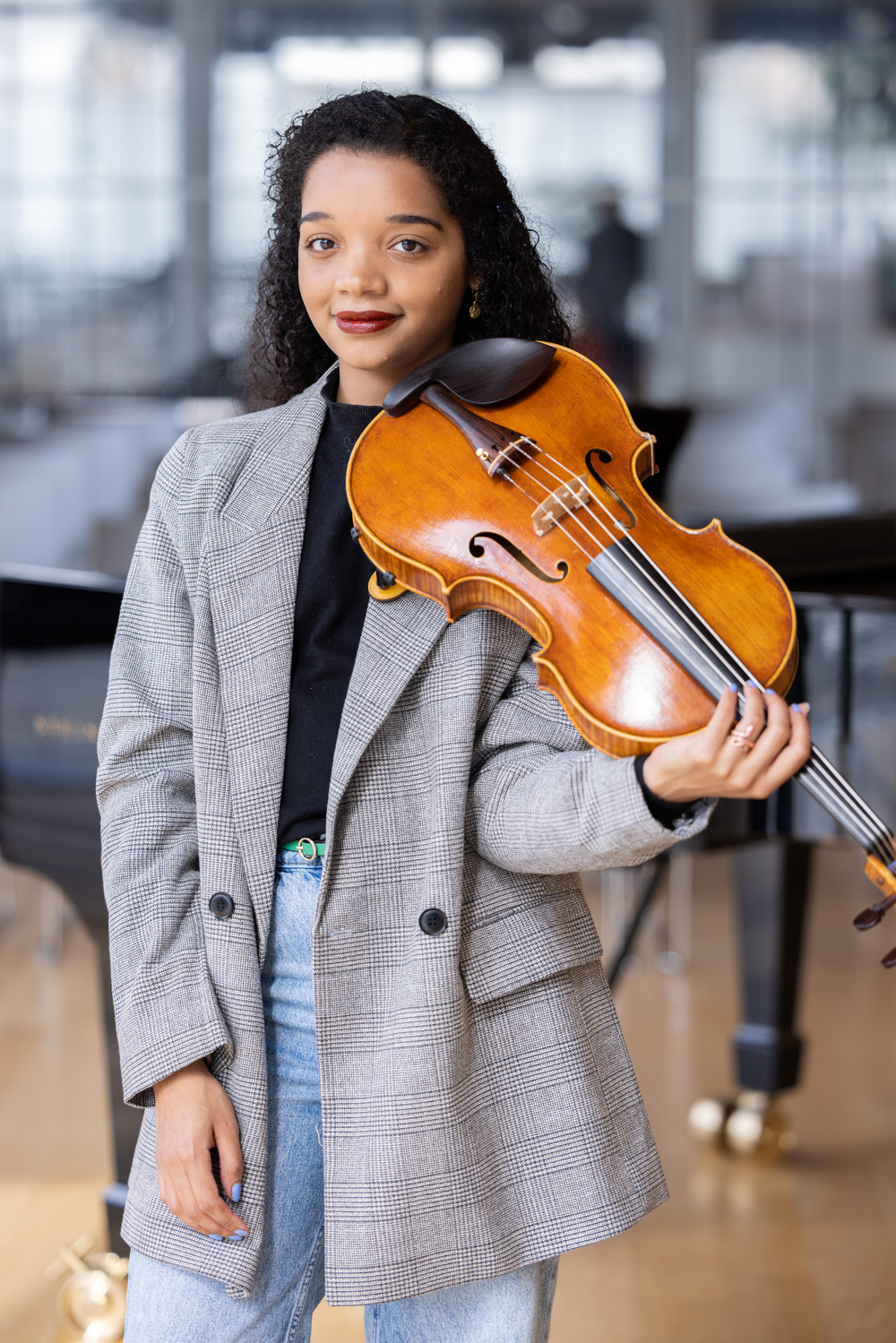 Athalie Vaval, '24 (Viola)
"The best thing about living in Bowes is being right next to the symphony, the ballet, and some of the most amazing parks to be found in San Francisco! The Bowes Center has some pretty unique spaces where one can record, or rehearse in practice rooms, and recital halls. There's a really fantastic view on the 11th floor where one can get a glimpse of the city highlights. The dorm rooms are pretty comfortable as a living area, and spacious for being built as suites. Facing east of the building, you can see some of California's hills reaching behind Davies Hall where a light mist settles over the peaks early in the morning. Late afternoon, if the weather is fair, dusk appears beautiful with rosy, orange hues painting over the sky!"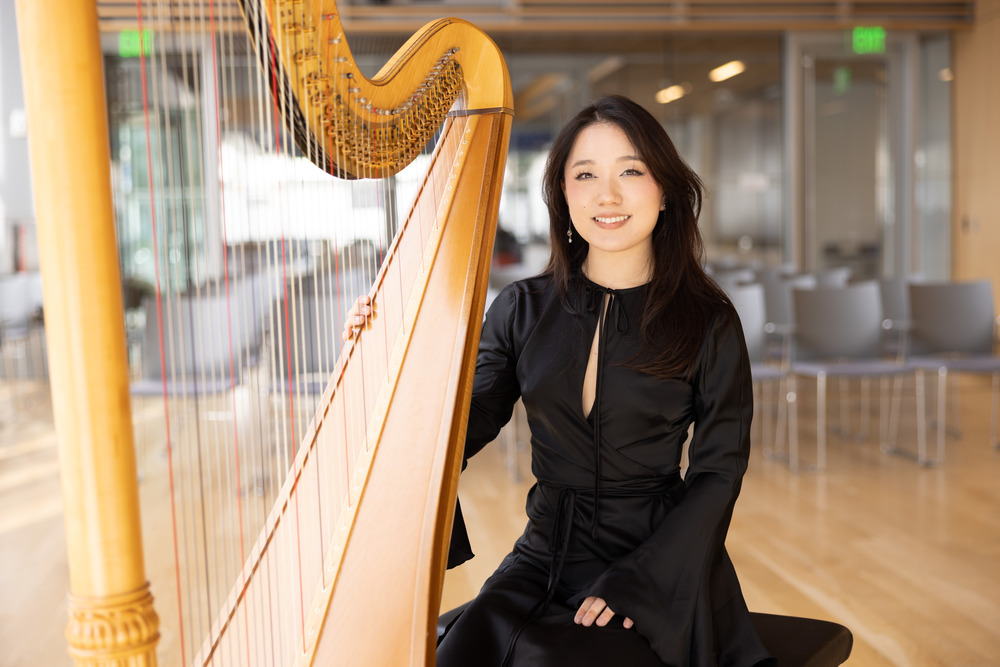 Haejin Lee, Harp, '24 (Harp)
"As a harpist (which is not easy to move around!) during rainy days in SF or at night when I come back late from work, it is so convenient and great for me to have an accessible harp at the Bowes Center that can be flexible to my time. Also having 24/7 practice rooms available anytime for use. I'm really able to feel comfortable with keeping my workflow schedule and practice schedule balanced together. Having also the Student Academic Enrichment Center (SAEC) office on the 3rd floor has been so helpful for me as a student here. Dr. Joaquin is always there to help and guide students to succeed in classes here at SFCM. I am able to grow tremendously as a student from the help and guidance from the SAEC center."
Learn more about living on campus.