Magic and Mayhem Hog the Stage in 'The Enchanted Pig'
"The Enchanted Pig" finishes up a historic year for SFCM's Opera and Musical Theatre program. This one-of-a-kind opera will have audiences seeing fairy tales in a whole new light.
By Mark Taylor
Tiana had her frog, Belle had her beast, and in this fairy tale, Flora has her pig. That's the narrative behind The Enchanted Pig, the final production the Opera and Musical Theatre program is bringing to the stage this school year on April 28 and 29.
Voice student Nina Jones plays the titular character of Flora in one of two performances. The tale follows a trio of sisters who disobey their father, dooming Flora to marry a pig (magic and adventure ensues). "I like to describe the plot as a mix of Beauty and the Beast, Shrek, and Into the Woods," said Jones. This is the graduate student's first major role. "I was a chorus member in La Clemenza di Tito, and Nireno in Giulio Cesare, but this show is quite a different beast… or pig, if you will," she added.
Graduate student Nia Lewis also portrays Flora in the musically challenging but rewarding opera, "Audiences can expect a spectacular set and well thought out staging to go with it. This show includes comedy, love, fear, curiosity, determination, and a fantastic hero's journey," Lewis said.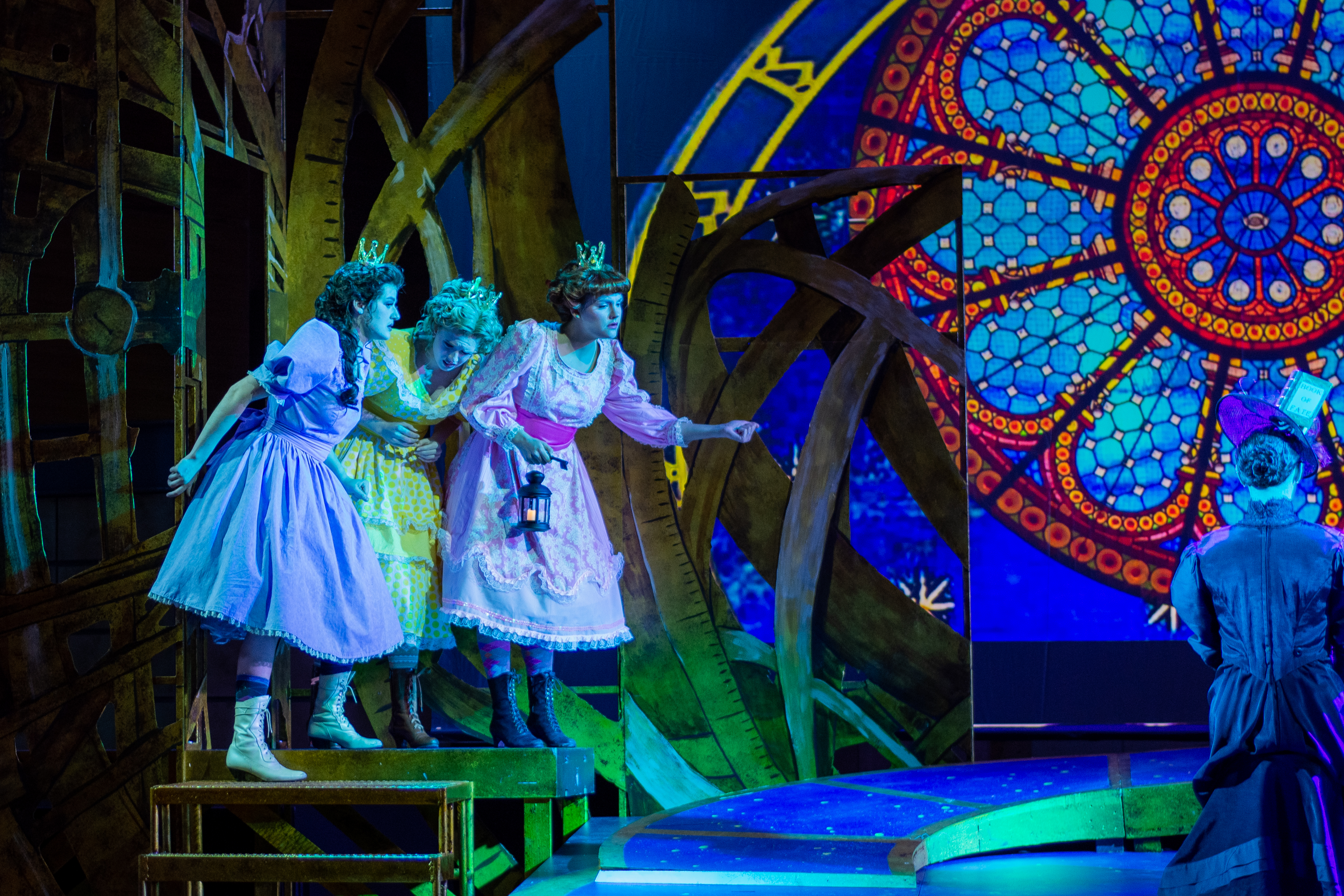 First performed in 2006, The Enchanted Pig draws on Romanian and Norwegian folk tales as it plays in both worlds of opera and musical theatre, making this production quite unique. "Two roles were written for opera singers, and the other six roles for more musical theatre-type performances," said Heather Mathews, the chair of the Opera and Musical Theatre program. "It also requires the cast to portray several different characters, so it is a great tool for expanding the performers' range," she added.
This was Opera and Musical Theatre's first year back on the stage since the pandemic began in 2020, beginning with Hansel and Gretel in November. Since then the program has put on several successful productions including the biggest undertaking yet, La Clemenza Di Tito, which was directed by Opus 3 Artist James Darrah. Opus 3 Artists is the leading artist management company acquired by SFCM in 2020. "Our goal is to continue further collaboration with leading industry innovators and provide that experience to as many of our young artists as possible," Mathews said.
Their staging of La Clemenza Di Tito saw the opera through a cinematic Hollywood lens by integrating stage and screen. "The Opera and Musical Theatre program has been generating high level productions for years. Our production of Tito was the next step in continuing that trajectory and is now our new benchmark," Mathews continued, "Next year will be quite exciting for sure."
The program's stage performance is not going unnoticed by audience members. "I'm pleased to see the SFCM Opera Department thriving and it has been a joy to see the students return to the stage during this school year," said opera sponsor and major SFCM benefactor, Diane B. Wilsey. "SFCM plays a crucial role in nurturing the next generation of artists and the cultural life of the Bay Area," she added.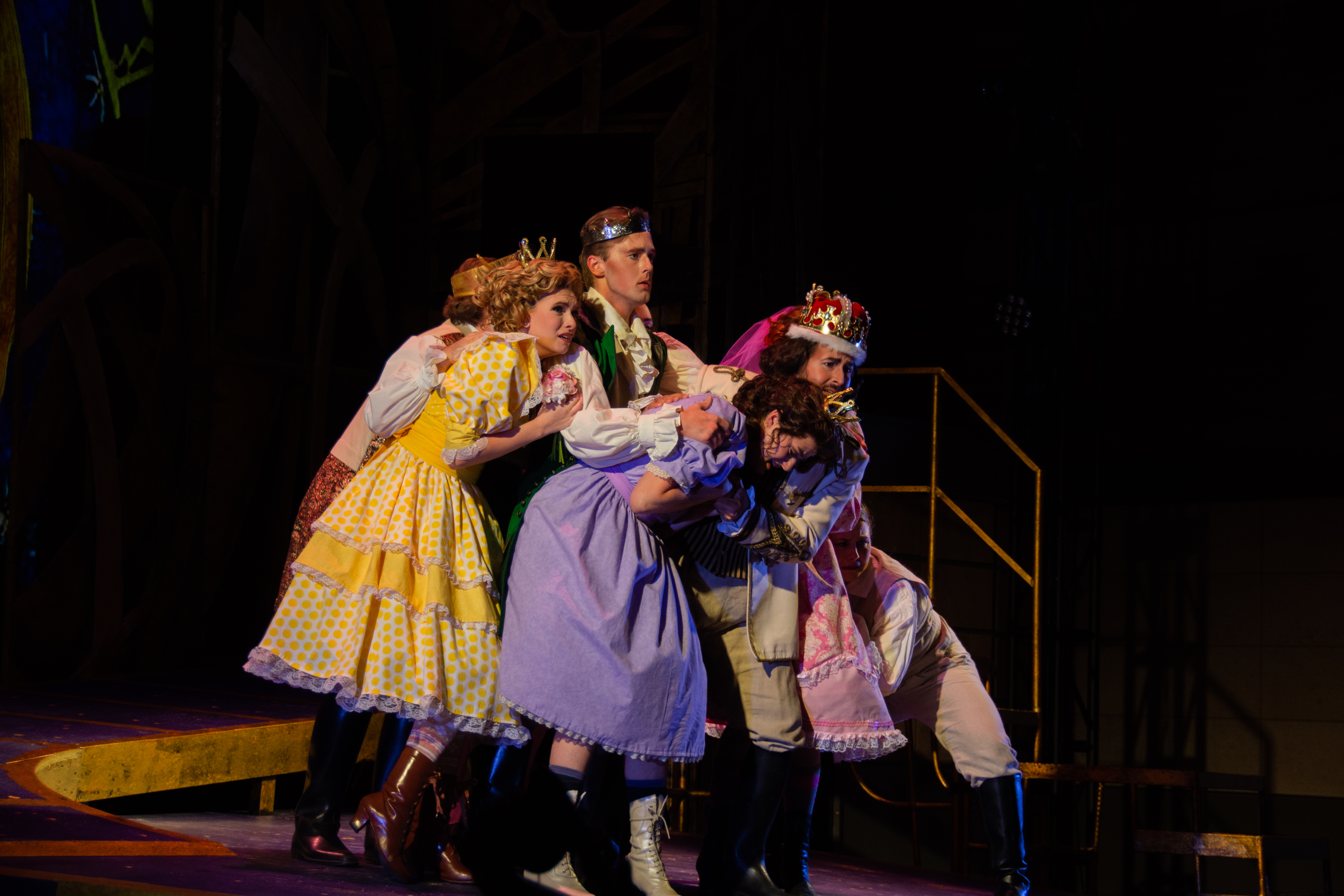 Most fairy tales play by the rules, but in The Enchanted Pig princess Flora must take matters into her own hands to fight for her happy ending, one that takes her to the far ends of the Earth. Nina Jones hopes audience members walk away with a renewed appreciation for opera—and maybe pigs. "I know this is cliché, but audiences should expect the unexpected!" she said.
Audiences are asked to reserve tickets for this free event. SFCM's production of The Enchanted Pig will be on Thursday, April 28th, and Friday, April 29th, inside the Caroline H. Hume Concert Hall, at the Ann Getty Center for Education.
Learn more about Opera and Musical Theatre at SFCM.