No Small Parts, Only Small Musicians at SFCM's First Early Childhood Concert
The pint-size stars of SFCM's Early Childhood program celebrated the end of the program's first year with a concert at the Barbro Osher Recital Hall.
By Alex Heigl
NPR has its Tiny Desk Concerts, SFCM has its tiny musicians.
The pint-size stars of the Conservatory's Early Childhood program wrapped up their first year—and the program's—with a recital at the Barbro Osher Recital Hall in the Bowes Center on April 30.
Fifteen students from age 4 to 7, who comprised the program's inaugural class, played short solo pieces for piano, violin and guitar. And there was no shirking of SFCM standards: The pianists were able to perform on one of the school's Steinways on the top floor of the Bowes Center. "I think a lot of parents who are musicians struggle with, 'Do I teach my own children or not?'" SFCM pre-college percussion professor Stan Muncy, whose son Sol (pictured below) was part of the program's inaugural class, said.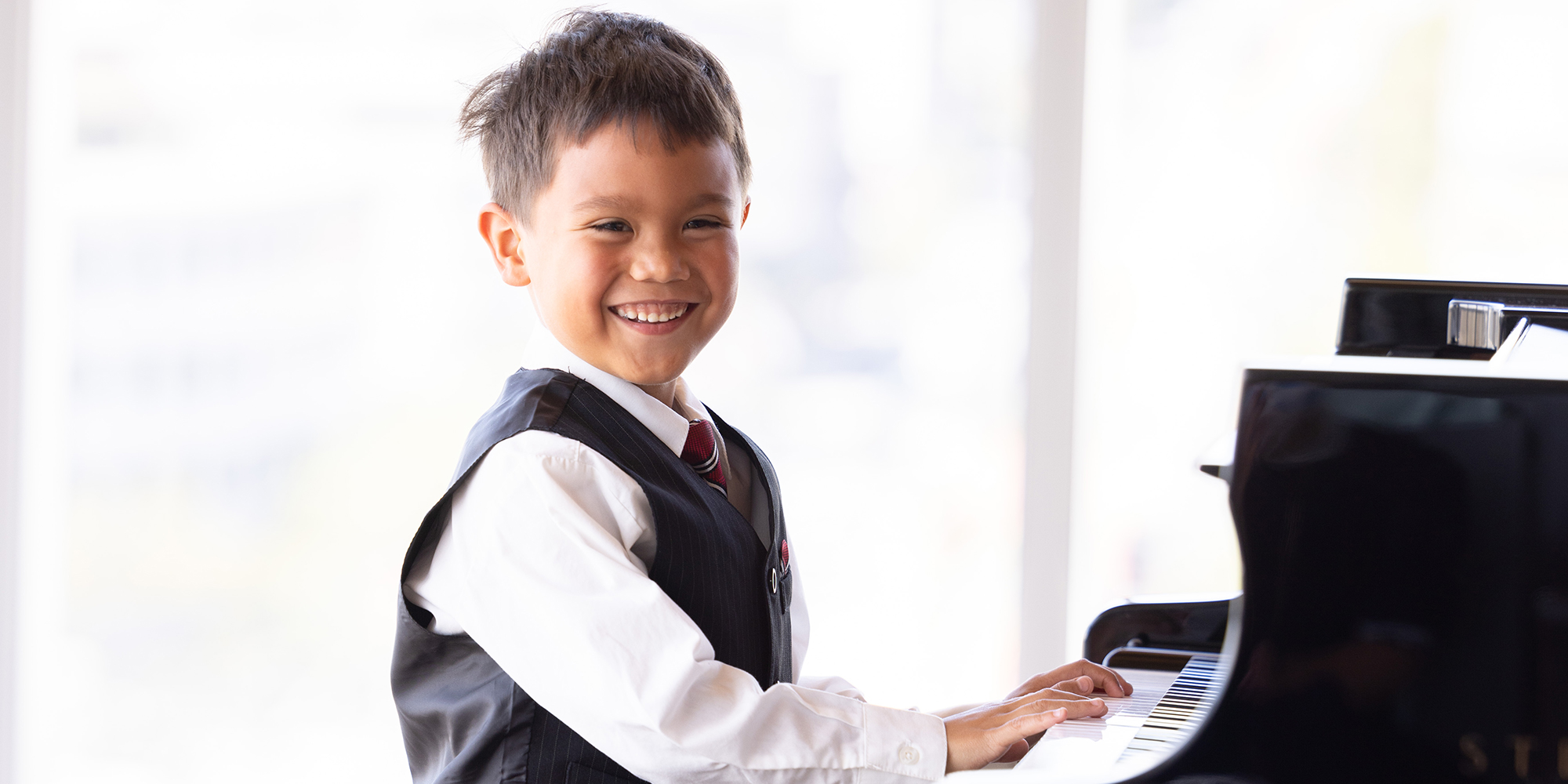 "I've had experience teaching young kids, as young as 4 and 5 years old, and it's a very specialized skill. It's so different, and I definitely have seen that Sol's teacher Luba Kravchenko knows how to work with that age group, how to keep them interested and motivated."
"The reason the early childhood program came about was that we wanted to be able to serve students from the very beginning," program manager Keelin Davis said. "What makes SFCM unique is that we have all of these faculty members who are at the highest artistic level of teaching and playing, and to be able to provide those resources for children of this age is really special."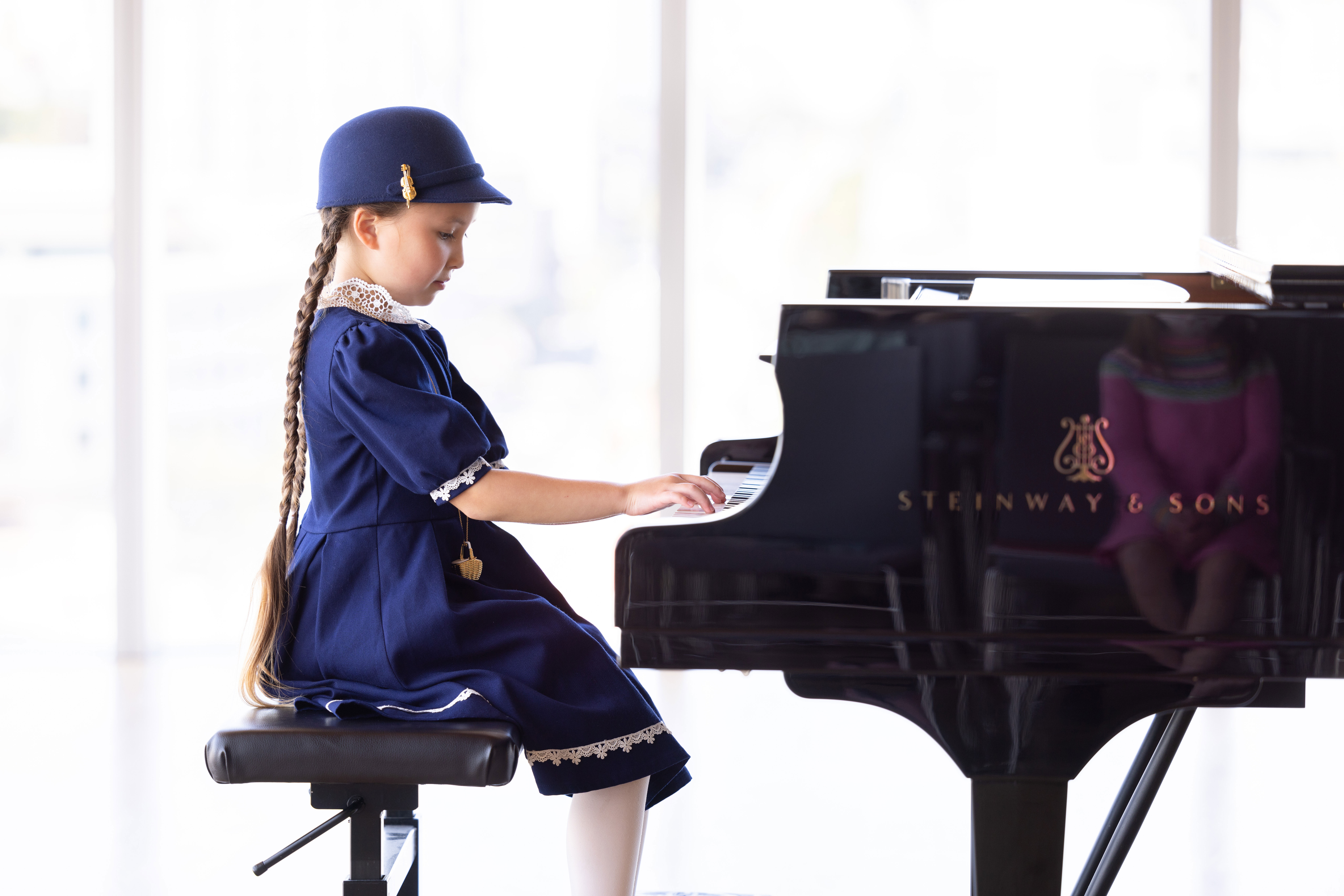 She added, "It was also important to us that we make it a full community experience, so you don't just come in for lessons and leave, we want you to meet the other families and feel supported. So we have parent sessions—which is when they come in and meet with other parents—in the program and group classes with everyone who's enrolled."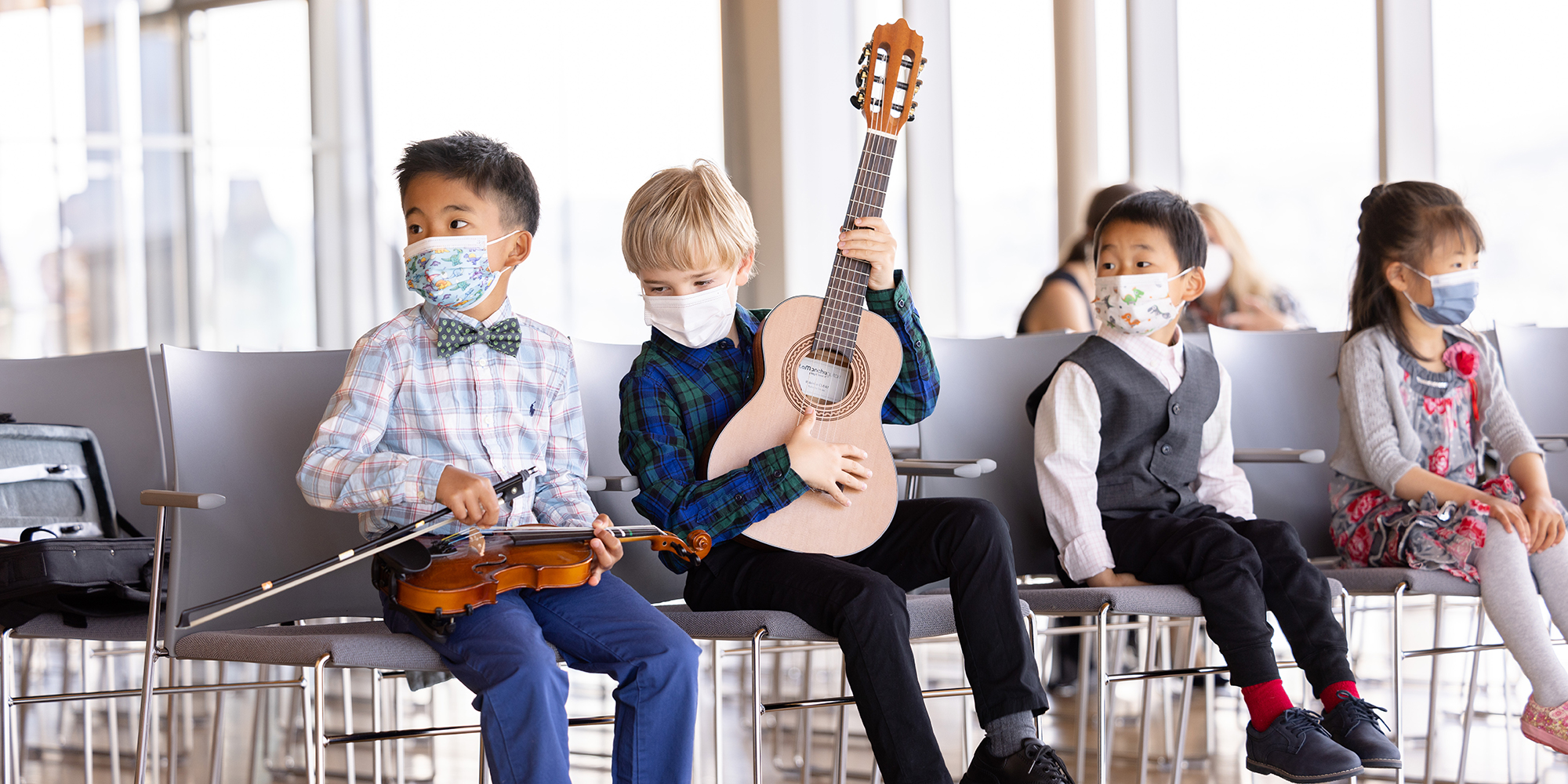 While the program is new, SFCM's commitment to introducing young children to music is not. SFCM co-founder Ada Clement made childhood education an early cornerstone of the school, then called the Ada Clement Piano School. In fact, legendary violinists Isaac Stern and Yehudi Menuhin both began studying at the Conservatory in the 1920s, at the ages of 5 and 12 respectively.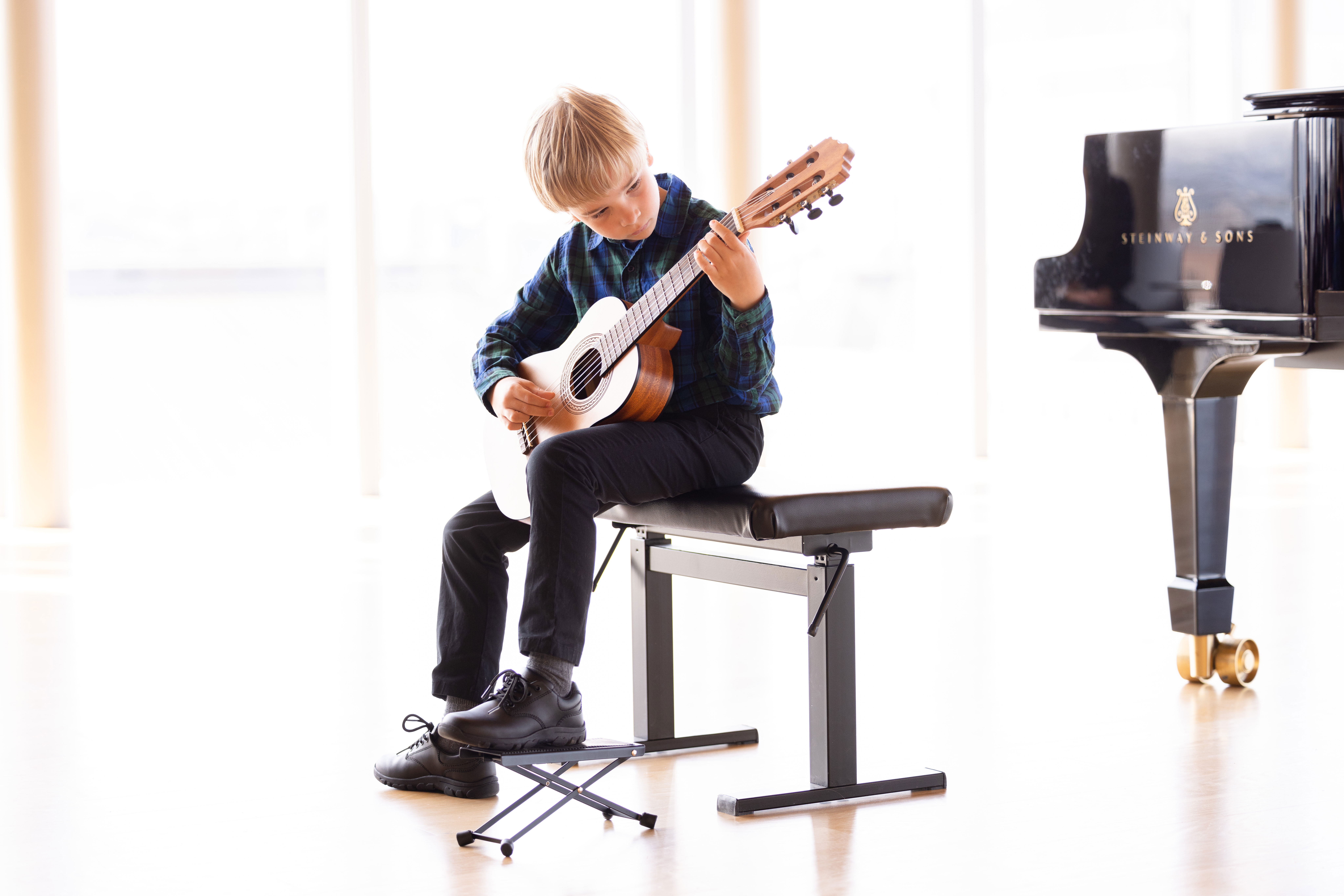 Stan said that he and his wife Marcia have seen Sol's progression as a musician thanks to the program: "Before going through the program, Sol's interest in music was more informal; he'd pick up my drumsticks or sit down at the piano we have at home. But we've seen a marked improvement in how he's begun to get more dedicated to practicing. And the parent sessions were a very useful tool in allowing us to see how other parents navigate keeping their children on-track with a balance of fun and rigor."
"They helped me validate my bribing," Marcia laughed. "But eventually Sol would just start going up to the piano by himself and start playing. And in fact the other day he came to me and said that he wanted to start a routine for himself, so we sat down and set up a dedicated time for him to practice."
Though applications for the 2022-2023 academic year are closed, interested parents can submit an inquiry to the program here.