Returning Hot Air Festival Flys High as Professional Development Class
As the festival is brought into the Professional Development curriculum, students are given a ground-up view of how to produce a concert.
By Alex Heigl
They're up, up, and away.
SFCM's Hot Air festival (with a focus on New Music) returns in 2023 with a new twist: It's now being focused through the lens of a course in the Conservatory's Professional Development Department.
"As Hot Air Music Festival has grown as a student-run initiative over the past decade, SFCM has been integral in providing support and resources for the evolving new music festival," Professional Development Chair Kristen Klehr said. "Hot Air was founded in 2010 with a desire to celebrate and promote New Music programmatically, and has continued this mission through its international open call for scores, providing a spotlight for many young composers and collaborative musicians at SFCM and beyond."
Klehr continued, "It's become apparent that our students are eager to create impactful concert experiences, and require the tools to carry out their production visions to fruition. And so, the Professional Development Department is proud to now offer PDV 211, 'Intro to Festival Management and Production,' taught by our very own top-notch talent from SFCM's Production Department, Abbey Springer and Ann-Marie Daniels."
Student Josh Choi, who's the Festival's Director this year, is hardly a newbie to the world of high-level organizing. "I managed a violin shop for four years back in Minneapolis, which is where I'm from," he said. "And so I already had a lot of experience from working on the vendor side of these kinds of bigger events."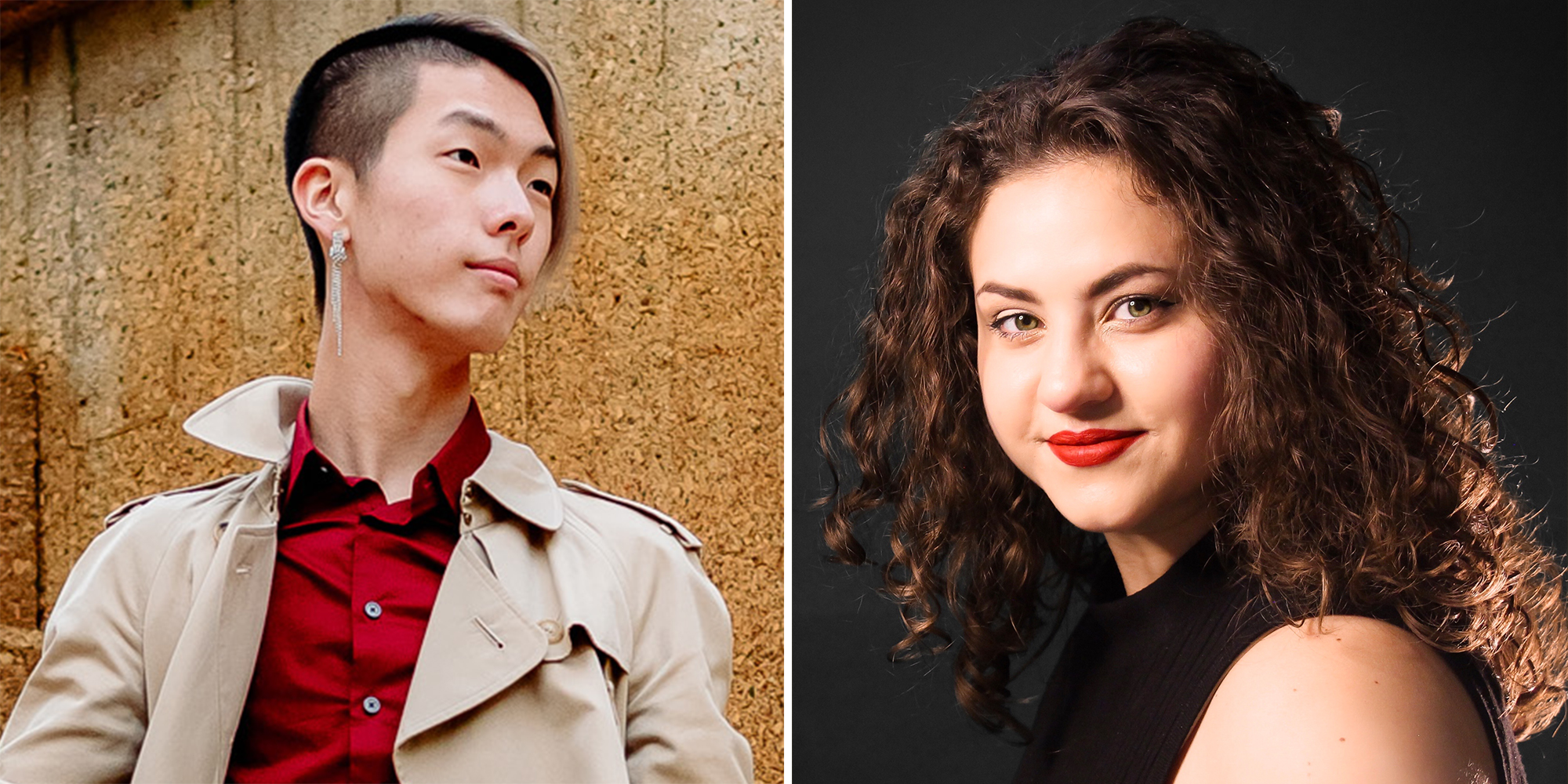 "The challenge is not only figuring out how to put this festival on in two months but also how to map the longevity of the program," Choi continued. "We had this idea of rejuvenation or regeneration, especially since this year Hot Air is connected to a class. So in passing it along next year, we'd like to figure out a long-term kind of mission statement and get students who are really interested and passionate about new music who are also interested in festival management to be able to then run it."
This year's Festival will also feature a discussion panel with composers and artists in the Bay Area, specifically discussing how to bridge social and cultural diversity into music from a composer's perspective, something Choi is passionate about.
"Being from Minneapolis, and with the murder of George Floyd over the first summer of COVID, I made a real push to put underrepresented composers or new pieces on every single recital that I do," he said. "Looking at my team this year for Hot Air, it's a very diverse group who I know personally and it's a big drive for us specifically to make sure that there's a wide diversity represented. And I think that's really crucial, especially in new music."
"I'm really passionate about the fact that we go to this school where there are so many fantastic composers that are writing music literally every day," student and performer Jasmine Sahd said. "And then we're just a bunch of musicians and so it's the perfect storm to make really fantastic new music. So I've kind of made it my mission this year to get as much new music out and performed as possible."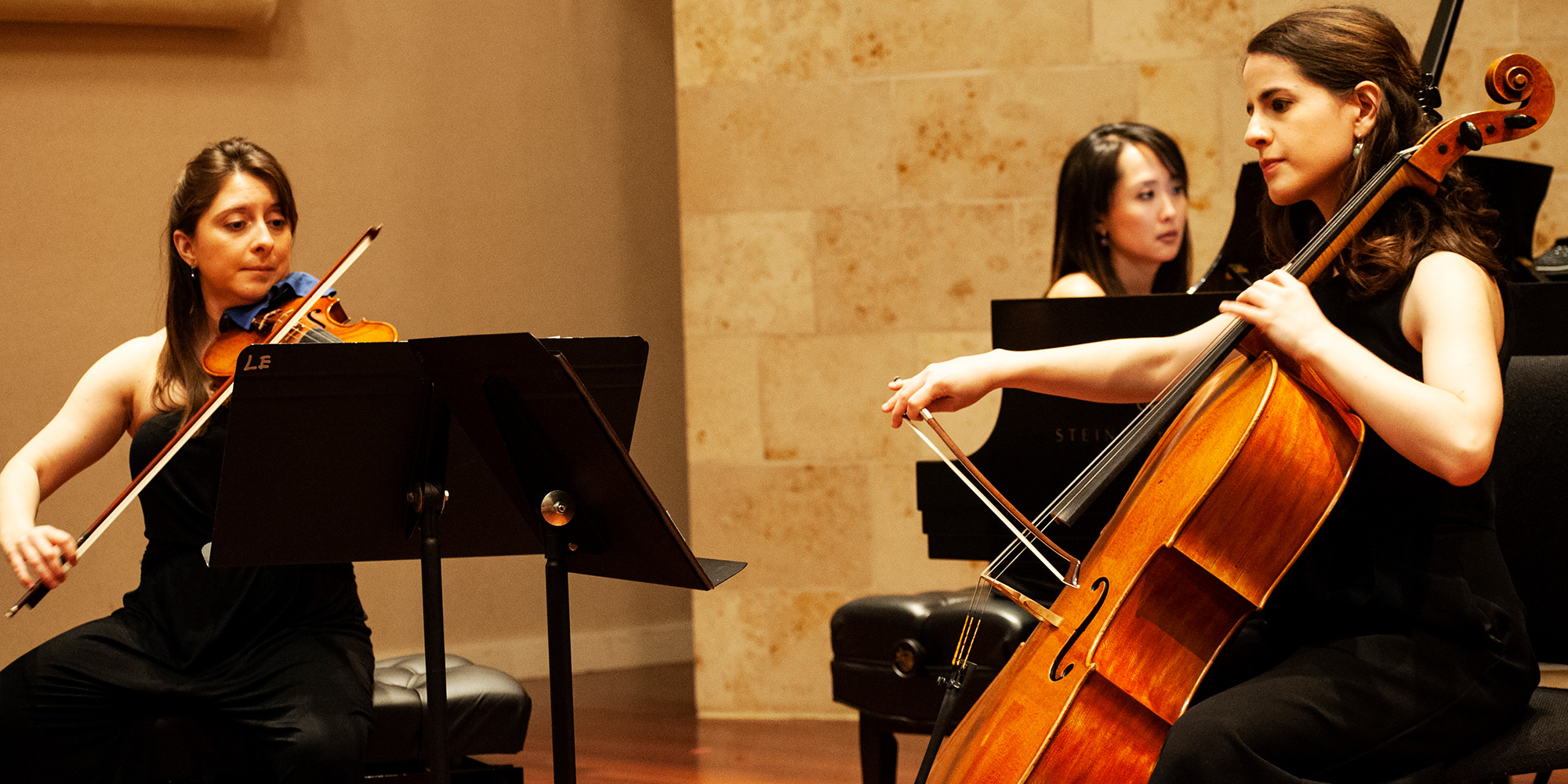 Sahd, who's also a student worker with the digital design side of SFCM's Marketing team, added, "I've been really interested in honing my skills as a designer and as a social media manager as well," she said. "My dad does web design, and he's pretty artistic, so I've been kind of around that since I was little. Before I wanted to be a musician, I also wanted to be an artist. This has been a cool way to combine those two things."
"Like everything elsel, the pandemic sort of stripped Hot Air down," Sahd continued. "Every program was kind of recovering, especially last year. This year we've been trying to start small so that we can get bigger. Ann-Marie and Abbey really gave us a good starting point: 'We've got artists, here's all the social media that we have, this is the website that we have. Take all of that and try to do as much as you can with it.'"
The Hot Air Festival runs in two groups on March 5. Guests are asked to reserve their free tickets. Learn more about SFCM's Professional Development offerings.