SFCM Grad Esther Tonea Wins Met Opera Competition
Tonea, in her second year as an Adler fellow with the San Francisco Opera, won out over 1,100 applicants from the US and across the world.
SFCM Voice graduate Esther Tonea continued her streak of success since graduation with a win at the Metropolitan Opera Eric and Dominique Laffont Competition in New York on Sunday.
"Singing on the stage of the Met was an incredible experience, and I felt confident and right at home," Tonea said. "I'm forever grateful to my teacher César Ulloa, who I first began studying with at SFCM. Thanks to him, I have confidence in the technique we've been solidifying, and I trust in that to navigate me through the demands of any performance. Ultimately, I don't want my performances to be about perfection or about checking boxes. I want my performances to be about communication. I focus on technique in the practice room so that I can immerse myself in the psyche of the character I'm portraying."
Tonea, in her third year as an Adler fellow with the San Francisco Opera, first won the SF District Competition, which took place at SFCM in January, then the Western Regionals in Los Angeles, before progressing to NYC for the semi-finals and finals, which netted her a $20,000 prize. Over 1,100 applicants from the US and across the world entered. (Other finalists, pictured below, were sopranos Julie Roset and Alexandra Razskazoff, mezzo-soprano Anne Marie Stanley, tenor Matthew Cairns, and bass-baritone Le Bu.)
"Huge congratulations to Adler Fellow @etonea on winning the @MetOpera Laffont Competition with spectacular performances of Bellini and Gounod," SF Opera General Director Matthew Shilvock tweeted. "All of us @SFOpera are so proud of you!"
Tonea said in 2020 that she didn't even intend on becoming a singer: She initially sought to major in neuroscience and cello, before adding voice to her degree because "there was something a little more innate about voice than cello," she explained.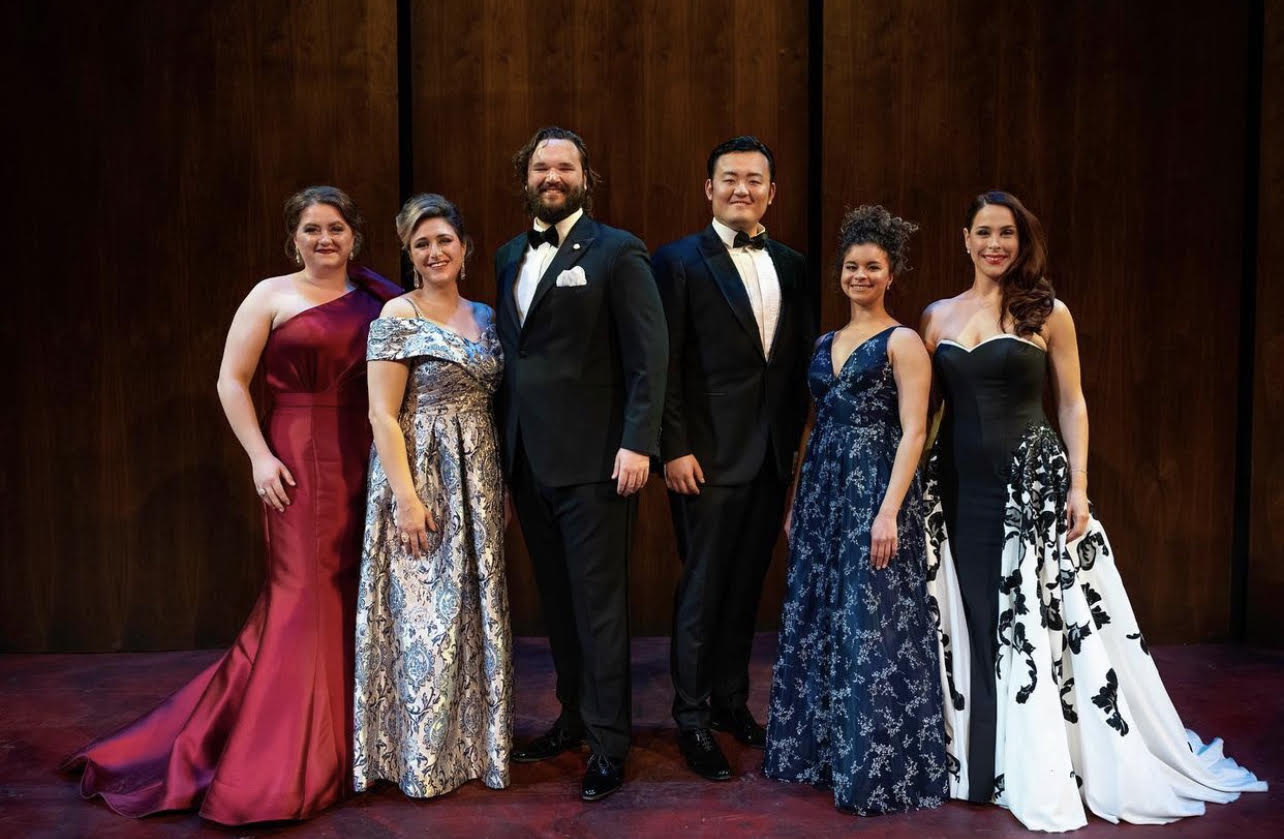 Returning to SFCM in December to give her advice to current students, Tonea said, "Sing what you love because if you're doing something someone else told you to do, or you hate a piece, it comes across. If you love a piece that comes across, if you hate it, that comes across too."
Tonea's photo was taken by fellow SFCM graduate Victor Xie. Learn more about studying voice at SFCM.