SFCM Introduces Summer Music Academies in Brass, Guitar, Technology and Applied Composition, and Voice
Summer@SFCM's new residential programs, hosted in the Bowes Center, feature collegiate faculty members and partnerships with the National Brass Ensemble and Merola Opera Program.
SAN FRANCISCO, CA—The San Francisco Conservatory of Music invites applications from aspiring young musicians to live, learn, and play in the heart of San Francisco's cultural district during one of four new and unparalleled summer residential academies.
Summer@SFCM's overnight programs—the National Brass Ensemble Academy, Technology and Applied Composition Immersive, Guitar Workshop, and Vocal Academy—will be led by the Conservatory's world-class faculty members and distinguished visiting artists, including principal members of major orchestras from across the country and singers, coaches, and artists from the Merola Opera Program. Participants in the National Brass Ensemble Academy will have exclusive access to observe the National Brass Ensemble in rehearsal and recording sessions at Skywalker Sound.
"Through Summer@SFCM, participants will have the unique opportunity to train and play alongside the best musicians and artists working today," said Michael Roest, SFCM's associate dean and executive director of pre-college and continuing education. "We are thrilled to welcome students in-person to our brand-new facility, where they can enjoy San Francisco's vibrant arts scene and join a community of peers helping to shape the future of music."
Attendees will participate in intensive study and personal instruction while residing in SFCM's Bowes Center. This new, $200 million, 12-story home for music was inaugurated in November 2021 and incorporates student housing, dining, classrooms, practice spaces, a recording studio, a broadcast studio, and three acoustically-exacting performance halls. The San Francisco Chronicle called the Bowes Center a special building that "embodies Civic Center in the here and now."
Summer@SFCM's residential programs are complemented by two returning, in-person day camps for ages 10-19, Harp Camp and the Gilbert and Sullivan Scenes Workshop.
Musicians at Harp Camp receive daily teaching and opportunities to perform solo, in a master class, and as part of the harp ensemble. Participants in the Gilbert and Sullivan Scenes Workshop, a collaboration with Lamplighters Music Theatre, will produce a fully-staged and costumed performance of comic opera work created by the Victorian-era dramatist W.S. Gilbert and composer Arthur Sullivan.
"The G&S Scenes program was undoubtedly the beginning of my journey as an opera singer," said soprano Laura Sanders, now a resident artist at the Shreveport Opera and winner of the 2018 Lotte Lenya Competition. "My favorite memories are of how much fun I had! Many of us who went to the program together are still close friends and colleagues."
Applications are open and must be submitted by March 15, 2022. Financial aid is available. Full details, including faculty listings and admissions requirements, can be found at https://sfcm.edu/summer. 
NATIONAL BRASS ENSEMBLE ACADEMY Residential Camp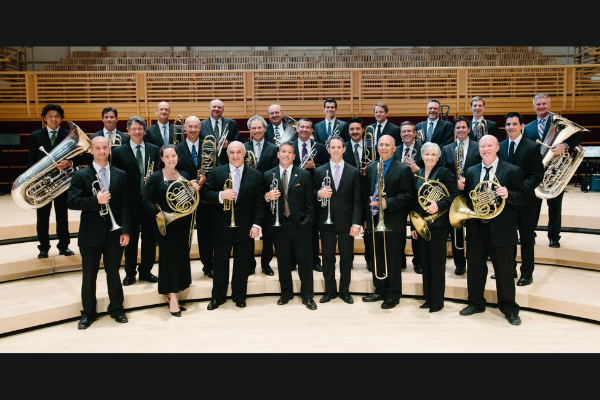 National Brass Ensemble Academy participants will work with principal brass, percussion, and timpani players from the top orchestras across the country. This week-long academy will include intimate master classes, side-by-side brass ensemble and orchestral section readings, interactive chamber music sessions, and workshops delving into audition preparation, performance psychology, arranging for brass ensemble, and many more. Participants will have the exclusive opportunity to observe the National Brass Ensemble in rehearsal and recording sessions at Skywalker Studios, as well as attend the culminating National Brass Ensemble performance at Davies Symphony Hall.
DATES
Monday, June 13 - Monday, June 20
ADMISSIONS
Intended for serious brass and percussion musicians ages 16-25—including trumpet, French horn, trombone, tuba, percussion, and timpani. Admission by audition.
TECHNOLOGY AND APPLIED COMPOSITION IMMERSIVE Residential Camp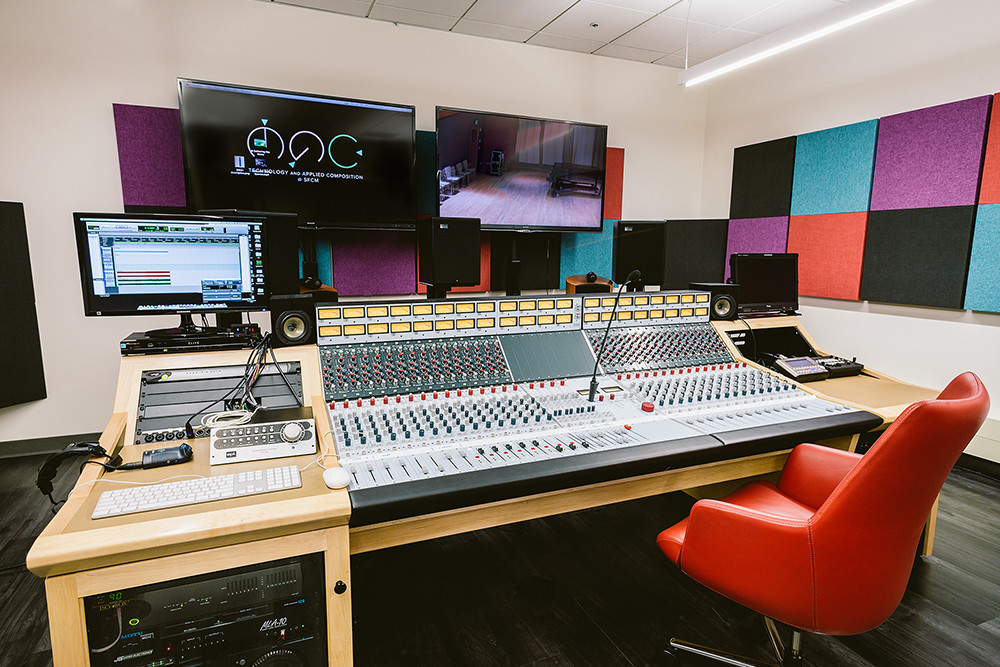 In this week-long immersive program, students will take a deep dive into music technology, media composition, and state-of-the-art production techniques. Through fun and interactive workshops, students will learn hands-on about the evolving field of media composition and what's possible with the latest and greatest software tools. With guidance from world-class faculty members and visiting industry professionals, students will practice scoring for various media while learning best practices and professional workflows. Throughout the immersive, students will work towards a culminating recording session of their own hybrid score to add to their portfolio of works.
DATES
Monday, June 13 - Friday, June 17
ADMISSIONS
Designed for currently enrolled high school students, ages 15+ with experience in music composition and electronic media or sound design.
GUITAR WORKSHOP Residential Camp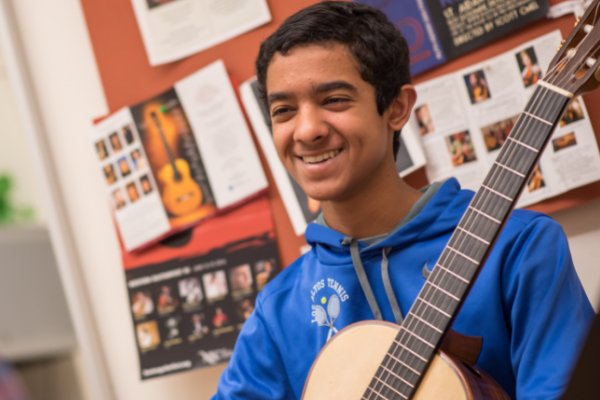 In this week-long immersive guitar workshop students will work one-on-one with SFCM Faculty David Tanenbaum, Meng Su, and Marc Teicholz, as well as participate in guest masterclasses, performances, and guitar ensembles. While students work toward a culminating performance at the Bowes Center for the Performing Arts, they will also participate in interactive workshops on guitar technique and other specialized topics. SFCM's Harris Guitar Collection will also be on display for participants to explore throughout the week.
DATES
Tuesday, July 5 - Saturday, July 9
ADMISSIONS
Designed for students ages 13- 25; admission is by video audition.
VOCAL ACADEMY Residential Camp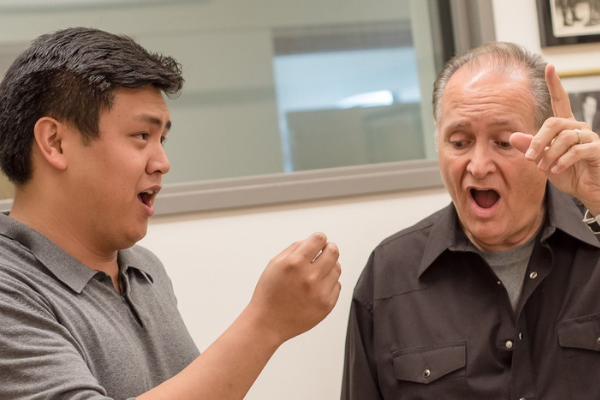 The SFCM Summer Vocal Academy, led by SFCM Voice Department Chair Cesar Ulloa, provides an enriching environment where young musicians can focus intensely and creatively to further their musical and theatrical skills and continue to develop their vocal health, technique, and performance abilities. Participants will interact with SFCM voice faculty and industry professionals from the Merola Opera Program and the San Francisco Opera through private lessons, group classes, coaching with pianists, master classes, small ensembles, yoga, movement classes, diction work, and a final concert. Although the Academy is primarily a classically based program, employing classical singing technique to support the healthiest approach to all styles of singing, applicants with a range of musical interests are encouraged to apply.
DATES
Monday, July 25 - Saturday, July 30
ADMISSIONS
Designed for currently enrolled high school students ages 14+ of all levels of vocal training and with the potential to pursue serious musical studies.
GILBERT & SULLIVAN SCENES WORKSHOP Day Camp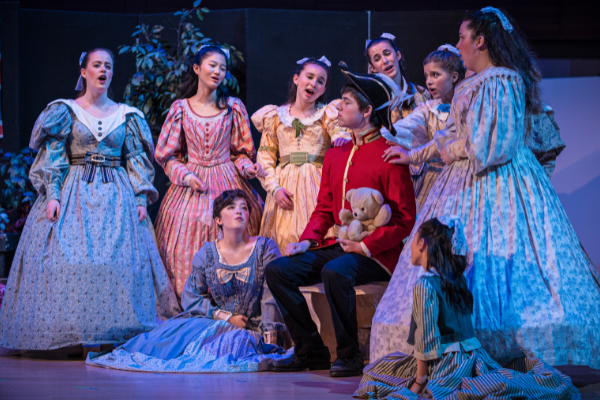 Explore a "Topsy-Turvy" world of unforgettable melodies, ingenious lyrics, and wacky storylines! Engage with peer musical theatre lovers in a program that will nurture creativity and build skills in acting, singing, and movement in a fun and upbeat environment! Now in its 20th year, Lamplighters Music Theatre artistic staff directs daily classes and rehearsals leading to a fully-staged and costumed performance of Gilbert & Sullivan Scenes.
DATES
Monday, June 13 – Saturday, 25, 2022: 1-5pm Monday-Thursdays; 12 - 5pm Fridays; Performance Saturday, June 25 at 2pm
ADMISSIONS
This camp is for ages 10-18. Participants must have previous singing experience and acceptance will be based on demonstrated ability in a live audition (accompanist provided) as well as compatibility with other applicants.
HARP CAMP Day Camp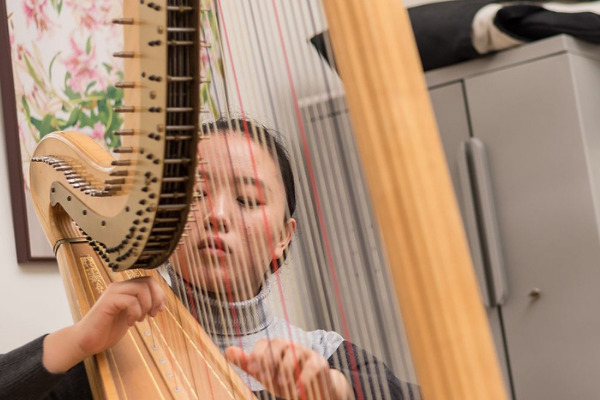 Enrich your harp learning over the summer with SFCM's Harp Camp for students aged 12-19. Hone your musical skills and connect with other young harpists from the Bay Area. During this five-day program, each harpist gets to perform solo, in a master class, and with the harp ensemble. Harpists receive daily instruction in topics including harp ensemble, eurhythmics, harp history, and special workshops like arranging your favorite harp piece, improvisation, managing performance nerves, and more. Come join us this summer, collaborate with your harpist peers, and get your harp playing in tip-top shape!
DATES
Monday, July 11 – Friday, July 15, 12:30 – 4:30 PM
ADMISSIONS
Participants must be ages 12-19 and have previous harp experience, ideally at least 1 year of instruction. Participants will be asked to submit an introductory video.
###
About the San Francisco Conservatory of Music
SFCM draws on the bold creativity of San Francisco to offer unparalleled training for the 21st century musician. We support students in developing the skills and vision to chart successful careers and advance the human experience through music. We believe a musical education must extend far beyond technical and performance skills. Our commitment to music of enduring quality and importance is the foundation of our innovative curriculum, cultivating critical thinking and business acumen alongside artistic practice, and creating a transformative environment of inquiry, collaboration, and entrepreneurship.
Our DNA combines a global perspective with the unstoppable energy and imagination of our hometown. Our pioneering programs and partnerships with leading institutions and businesses prepare students to seize opportunities in music and a wide array of the fastest developing sectors today. SFCM is a magnet for exceptional faculty whose ongoing professional experience benefits our students. As the only conservatory partnered with a leading artist management company, we are able to provide our students unique insight and access to the music industry.
www.sfcm.edu
@sfconservmusic
Media contacts:
SFCM: Beth Giudicessi
egiudicessi@sfcm.edu