SFCM Pre-College Student and Opus 3 Artist Apprentice Debuts at Carnegie Hall
Studying at SFCM since 2020, 14-year-old violinist Amaryn Olmeda made her Carnegie Hall debut during the Sphinx Organization 25th Anniversary Concert and Gala.
By Mark Taylor
How do you get to Carnegie Hall? Just ask violinist Amaryn Olmeda. (Who will likely tell you to, "practice, practice, practice.") But she does have the inside scoop.
At 14, the teenage violinist just made her debut at the famous performance hall during the Sphinx Organization's 25th Anniversary Concert & Gala on October 13th. Amaryn calls it an experience she will never forget: "I could hardly believe that I was playing on the same stage as so many amazing musicians," she said. "The stage is a very special place with a lot of history and I'm so grateful to be a part of the legacy of music-making!"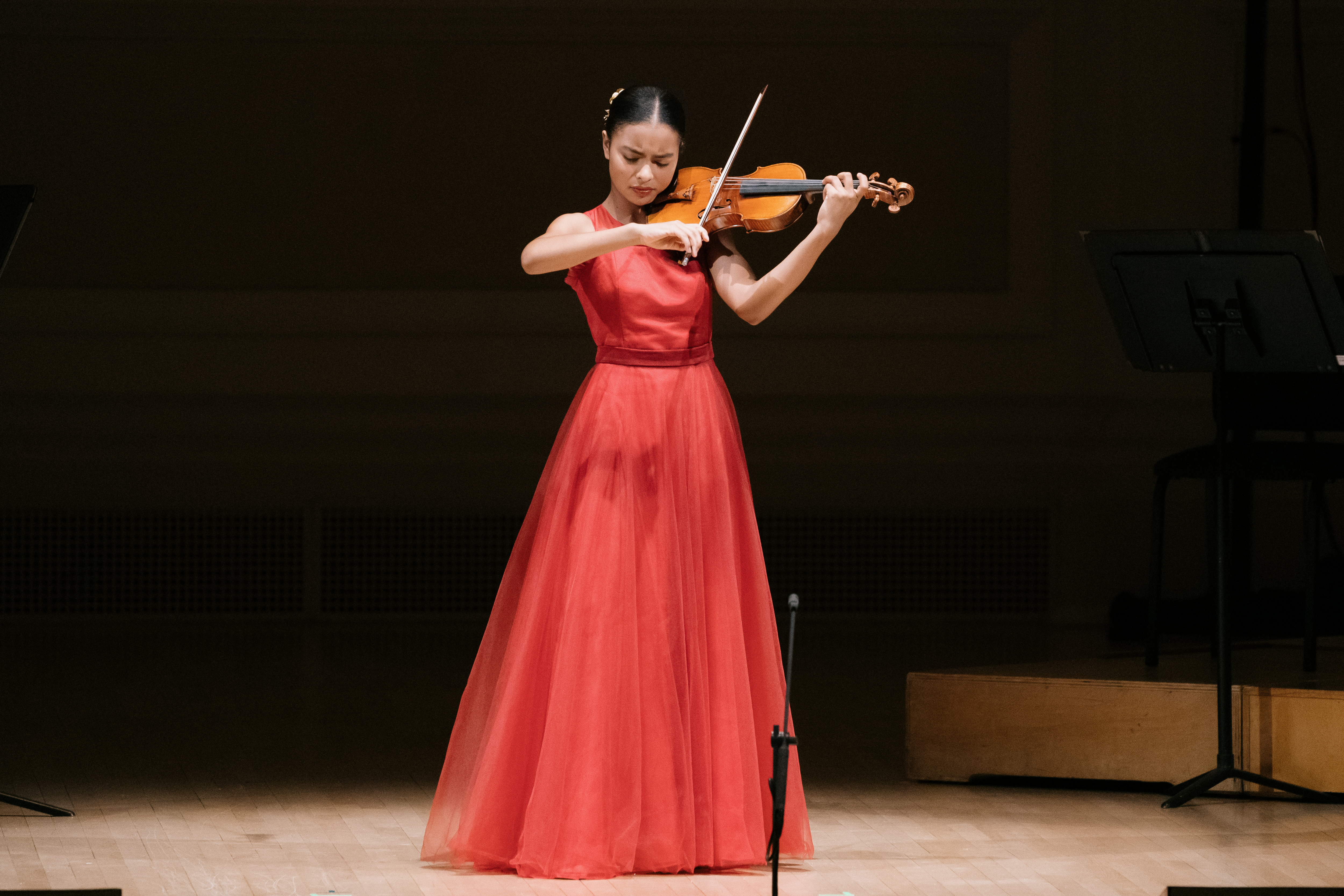 Her performance was part of the Sphinx Virtuosi tour, composed of 18 of the nation's top Black and Latinx classical soloists, called Songs From Our Times. In 2021, Amaryn took first place in the Sphinx Competition's junior division. The Sphinx Organization is a non-profit organization dedicated to the development of young Black and Latinx classical musicians.
During her debut, she also performed the stage premiere of Carlos Simon's Between Worlds. With Simon in the audience, Amaryn said, "At rehearsal, I was a little anxious to play it for him because I didn't know if he would like my interpretation! But Mr. Simon was very kind and only had a few comments."
After her performance, Amaryn received a standing ovation from the audience, and music critics remarked that her "commanding stage presence, infallible technique, and interpretive ability already rival that of international concert stage veterans."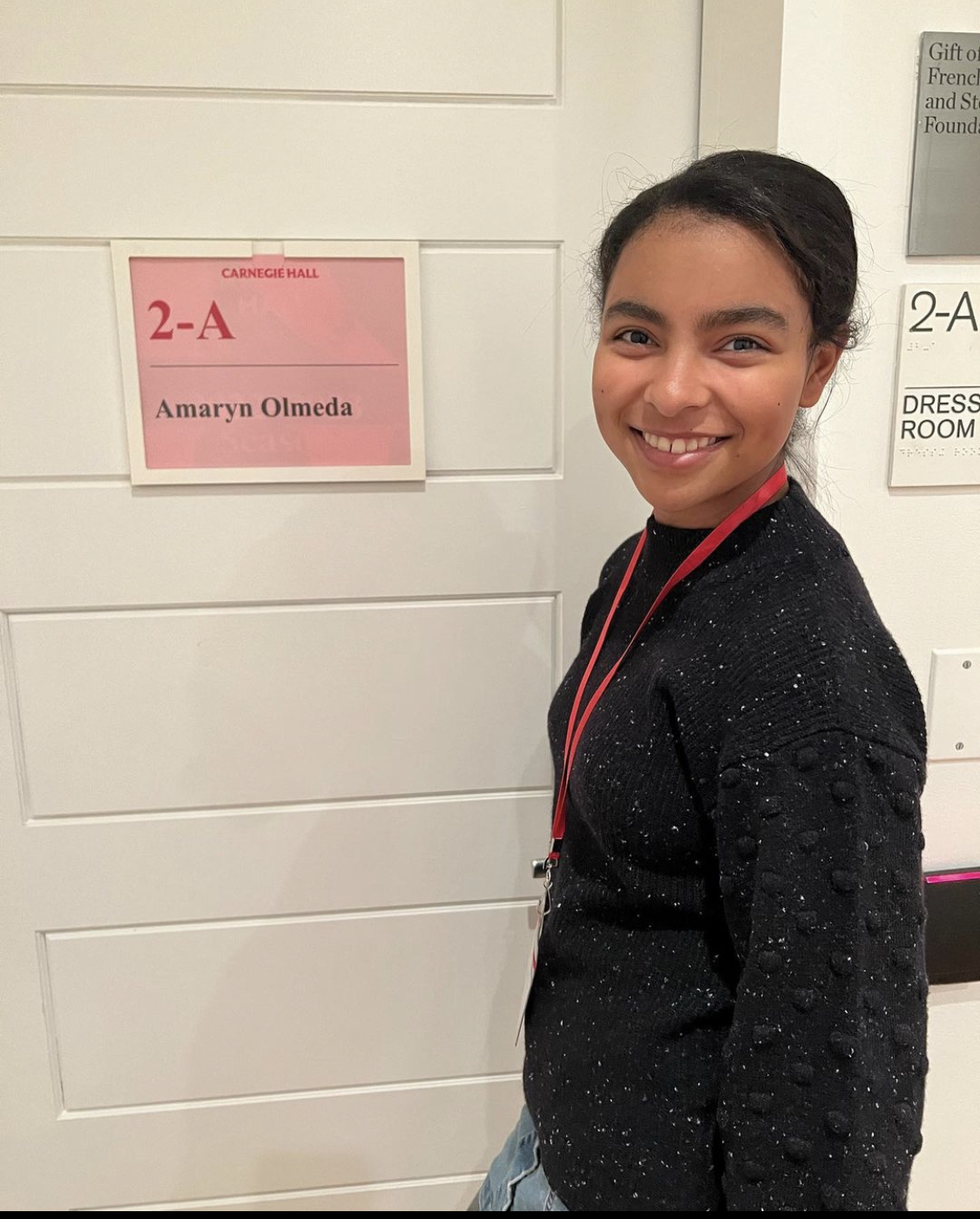 It has been a busy year for the young violin player, including solo performances with the Philadelphia Orchestra, and the Oakland Symphony and being appointed the first member of Opus 3 Artists and SFCM's new Artist Apprentice Program. Amaryn's mother Twyla Olmeda is grateful for every opportunity she gets, "Every performance she learns something new and important that will help her grow, develop her sound," Twyla Olmeda continued, "The amount of support she receives from SFCM, Opus 3, Sphinx, and other people in the classical music world has been incredible and has opened many doors." While studying at SFCM Amaryn currently works with instructor Ian Swensen.
For the young artist, she was just thrilled to play for such a large audience and at an iconic venue, including for her extended family. "Most of my family came to support me, including my parents, grandparents, cousins, brothers, and aunts!" Amaryn said "The more people there are, the better I perform. I'm glad that I was able to give the audience a good experience."
Learn more about the Pre-College Division at SFCM.