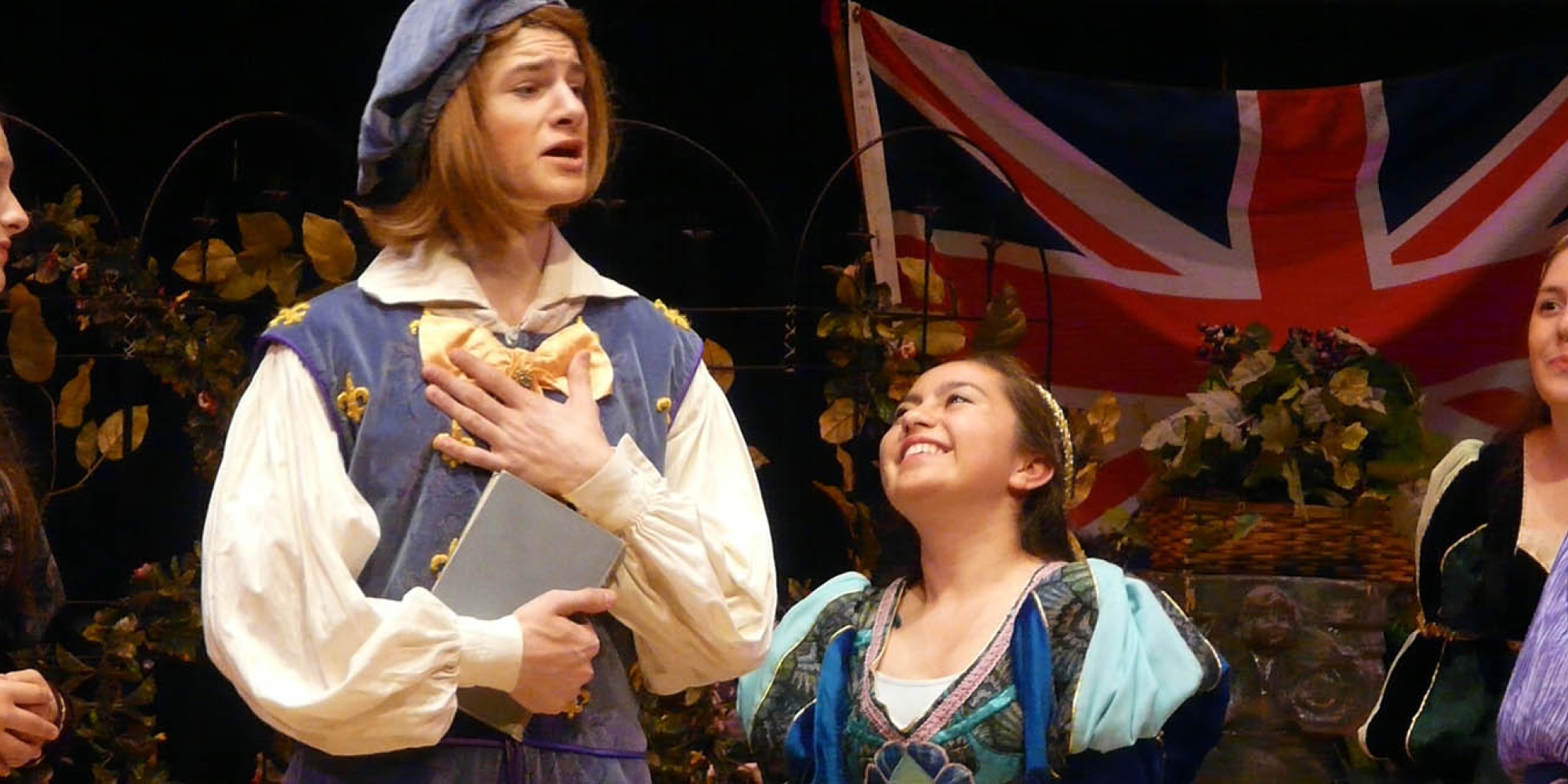 Summer programs provide opportunities both Pre-College and non-Pre-College students to continue their education after the academic year has ended. Applications for SFCM Pre-College Summer Programs are accepted February 1 through April 15 each year.
Gilbert and Sullivan Scenes
Explore the "Topsy-Turvy" world of rollicking pirates, damsels in distress and modern major generals! Daily classes and rehearsals emphasize singing, acting and stage movement, leading to a fully staged and costumed performance of Gilbert and Sullivan scenes in association with artistic staff from Lamplighters Music Theatre, San Francisco's award-winning Gilbert and Sullivan company.
The perfect training program for the young stage performer — now in its fifteenth year! A collaboration with Lamplighters Music Theater.
Ages: 10–18
When: June 11–23, 2018
Monday–Thursday, 1:00–5:00pm; Friday, 12:00–5:00pm
Tuition: $885
Application Deadline: April 15 (email lreynolds@sfcm to inquire about remaining openings after this date)
Audition Requirements
Present two contrasting selections in English (one at a lively tempo), from the Gilbert & Sullivan, classic Broadway (no belting, please), light opera or operetta repertoire. Choose songs that show off your personality. Selections should be memorized. You will also be asked to sight-read a monologue. Accompanist provided. Long-distance applicants may send a video audition. 2018 audition dates will be in April. Exact dates TBA.
Composition Workshop
Directed by SFCM Pre-College Division composition chair, Daniel Wood, and with guest visits by guest artist composers and musicians, the Composition Workshop offers talented young artists the chance to intensely study composition for small forces through the acoustic and electronic lens of the 21st century.
Ages: 13–19*
*For students who haven't started full-time college or conservatory study yet
When: June 18–July 13 2018, Monday–Friday, 10:00am–5:00pm
Tuition: $2,475
Application Deadline: April 15 (email lreynolds@sfcm to inquire about remaining openings after this date)
The four-week program offers:
Daily classes in harmony, orchestration, and compositional techniques
Weekly private instruction
Focused study in 21st-century electronic techniques as well as traditional methods
Access to SFCM's state-of-the-art Digital Lab featuring Logic, Sibelius, Ableton Live, ProTools, and thousands of virtual instruments
Culminating concert showcasing pieces written during the workshop performed by SFCM students and faculty
Master classes with industry professionals (Past visits include Mason Bates, Aaron Jay Kernis, David Garner, Dan Becker, Elinor Armer, David Conte)
Application Requirements
Submit PDF scores of two recently composed contrasting works (with an MP3 or MP4 recording if available) at the time of application. An interview with the composition instructor is required, during which you should be prepared to perform one short piece on your instrument. Long-distance applicants may interview by phone.

Invest in our youth by making a gift to Pre-College today.
Donate Now