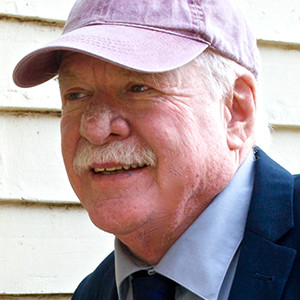 Interview Date: March 14, 2016
Affiliation: Percussion alum and former faculty member
Interviewer: Tessa Updike, Archivist
As a percussionist/drummer and acclaimed educator and author, Peter Magadini has played with some well-known artists including: Diana Ross, George Duke, Mose Allison, Sonny Stitt, Chet Baker and John Handy. He has also played percussion with the Berkshire Music Festival Orchestra at Tangelwood, The Toronto Symphony and the Fromm Festival of Contemporary Music at Carnegie Hall. In addition, he has performed as a studio musician in the US and Canada and has been featured on several recordings. His latest recording is called "the Pete Magadini trio – outside in the present" and was released in 2016 on the Quadrangle Music label.
Mr. Magadini holds degrees from both the San Francisco Conservatory of Music and the University of Toronto and counts among his teachers drummers Don Bothwell, Roy Burns, timpanist Roland Kohloff, and North Indian tabla master Mahapurush Misra.
He is also the author of more than one critically acclaimed books including: The Musician's Guide to Polyrhythms, voted 6th on Modern Drummer Magazine's list of the 25 greatest drum books.
In addition, Peter has taught drum set at the Brubeck Institute (University of the Pacific), McGill University and Concordia University (Montreal) plus The Jazz School (Berkeley, Ca.)
Topics
Parents: Ruth and Charles Magadini
Early musical influences
Los Angeles, CA
Phoenix, AZ
New York City
San Francisco and the Conservatory
Roland Koloff
Student years: faculty, students, lessons, performances
George Duke Trio
Polyrhythms
Professional career
Touring
Advice
Audio
Ruth & Charles Magadini
Marching band
Conservatory