Get your summer going with SFCM.
Access to SFCM faculty. Made online for prospective students.
This summer, SFCM's teaching faculty are bringing their talents to you. Get a taste of what studying at SFCM might be like. Get access to teachers who are members of San Francisco Symphony, Opera, and Ballet orchestras, as well as global competition winners and soloists. Get your own musical game ready for future auditions.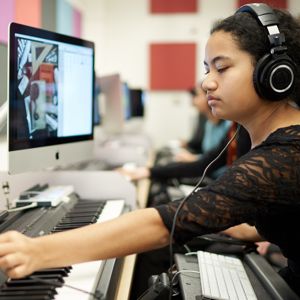 Additional classes for dedicated high school students—as well as talented junior high players—are available through SFCM's Pre-College division. From Gilbert & Sullivan to Music Improvisation, more ideas to fill your summer are available.
Recommended Ages: 10 - 18
Questions?
summer@sfcm.edu