Announcement
Auditioning at SFCM?
Find out exactly what repertoire you need to prepare and where you need to be when. Auditions ›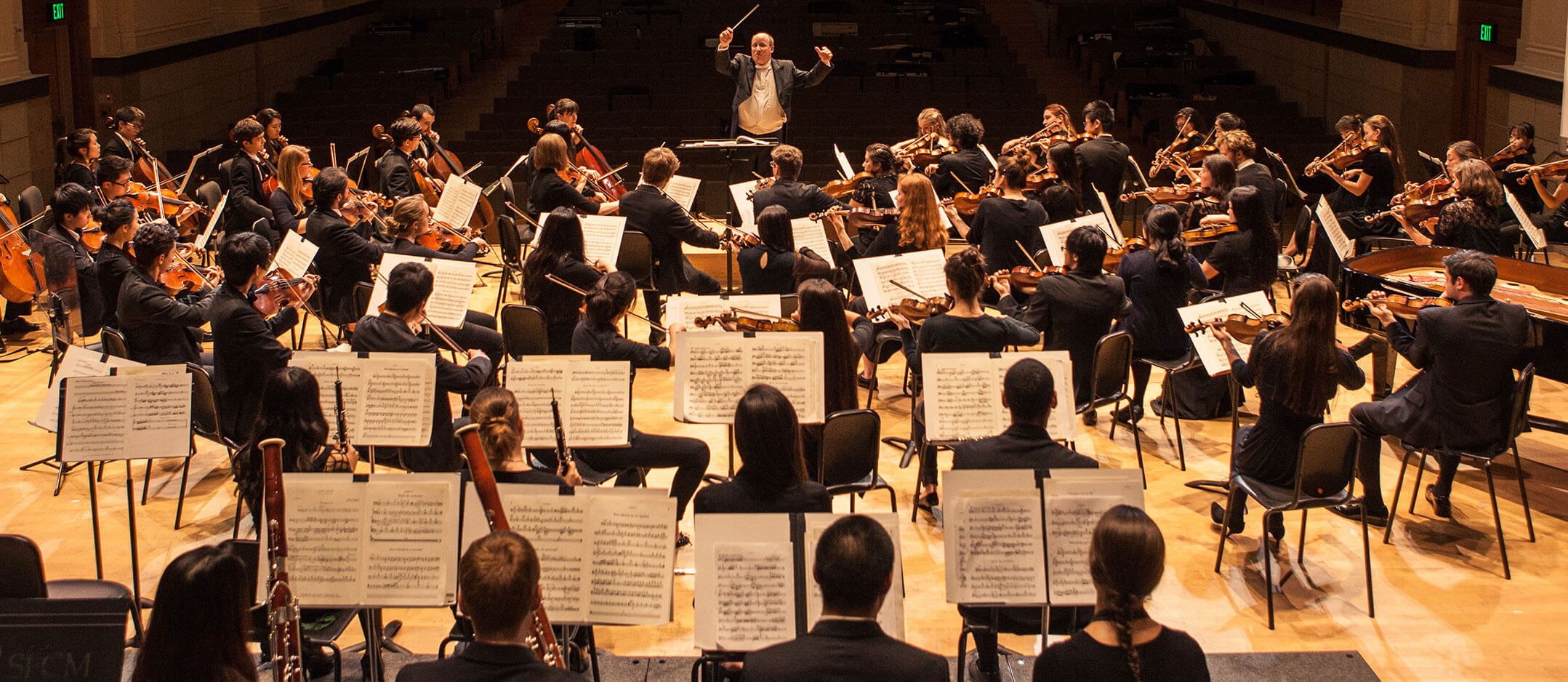 Why SFCM?
An education at SFCM will transform you as an artist, intellectual, professional, and individual.
To become an inspiring artist you must first seek inspiration. An extraordinary faculty is the foundation for great teaching, but immersion in a culture where you hear and perform with exciting artists is the path to success.

Already on the path to a promising career, Evan Kahn is ready for any musical opportunity that comes his way.

Critical thinking is the foundation for achievement. We investigate difficult questions by connecting our academic curriculum to our core focus on music. You will develop the skills of inquiry, analysis, and communication necessary to engage any topic.

Anna Heflin looks deeper into the music as a performer and explores the sensibilities of those who appear on and off stage.

Our curriculum is designed to equip you for success in any field. The ability to transform dreams and aspirations into a life path is predicated on an understanding and application of core business principles and strategies.

David Velasco's business acumen informs his success not only in the professional world, but in the music world, too.

You are unique. Part of your journey at SFCM is to discover your greatest interests and strengths and explore them through Winter Term experiences and projects of your own imagination and design. The possibilities are limitless.

Kristopher Grant chases down his dreams by embracing new experiences.
Faculty
Premium instruction guaranteed
Dren McDonald, Technology and Applied Composition
Video Game Music Dominates
Dren McDonald's unique musical voice is a fixture in the video game industry. One of his latest projects sees him collaborate with chef Gordon Ramsay.
Get to Know Us
Winter Term at SFCM
Winter Term, comprising the first few weeks immediately after the new year and before the start of the spring semester, is an incubator for your ideas. It is a time for exploration and unabashed risk-taking.