Facilities
World-class halls for world-class talent
The Conservatory's Civic Center campus consists of the Ann Getty Center for Education, opened in 2006 at 50 Oak Street, and the Ute and William K. Bowes, Jr. Center for Performing Arts, opened partially in 2020 at 200 Van Ness Avenue. Both facilities are within minutes' walk from Davies Symphony Hall, War Memorial Opera House, San Francisco Ballet, and SFJAZZ, and are no more than two blocks from a major public transit hub. In addition to state-of-the art classrooms, practice rooms, teaching studios, and performance halls, you'll enjoy a large library, high-tech recording studios, a computer lab, two rooftop terraces, and cafes.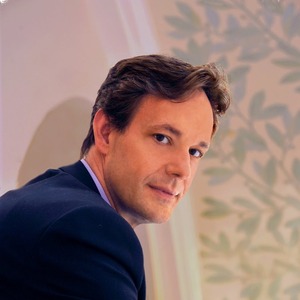 Jake Heggie, Composer
I am consistently wowed by facilities at SFCM! Everything a young or professional musician needs is right there: from the spectacular concert halls to the recording studio, classrooms, ensemble and rehearsal spaces. Every space seems to vibrate with possibility and the permission to create. That's how great music is made."
— Jake Heggie
Ann Getty Center for Education
Acoustics
Designed by world-class acousticians Kirkegaard Associates, the building's cutting-edge acoustics include completely isolated "floating rooms" and adjustable absorption systems, with each space tailored to its specific sound requirements. Notable features include:
Rooms isolated from urban/street noise and from each other
Acoustical climates tailored for specific kinds of music-making: composition, teaching, practice, rehearsal, and performance
Architectural features (pilasters, cornices, ceiling ribbing) preserved for historic and aesthetic reasons, as well as sound-reflecting and scattering functions
Adjustable absorption systems that let rehearsals acoustically imitate performances
Instruments and Equipment
More than 100 Steinway and Yamaha pianos, with a combined value of over $1 million, ensure that students have access to the finest instruments possible. A completely up-to-date recording studio records recitals and other important projects at commercial quality.
Performance Halls
Caroline H. Hume Concert Hall
A dramatic performance hall created in a renovated historic grand ballroom showcases the Conservatory's orchestra. Internationally renowned visiting artists also perform and present master classes in this hall, which accommodates an audience of 348.
Sol Joseph Recital Hall
This extraordinary, intimate modern hall seats up to 131 and is specifically designed for chamber music, small ensemble performances, and recitals by our faculty and students. Theatrical lighting and balconies enhance the staging of opera scenes.
View seating chart
Osher Salon
A versatile jewel box for student recitals, ensemble performances, opera staging and blocking rehearsals, classes and lectures, and special meetings and events, the Osher Salon seats up to 100.
Other Spaces
Phyllis Wattis Atrium
The magnificent main entrance to the Conservatory features a grand staircase spanning several floors. Visitors reach the Concert Hall, Recital Hall, Salon and café through this visually commanding space.
Library
A library for students and faculty with a special collection room and study space accommodates the Conservatory's large collection of books, recordings, and scores. Floor-to-ceiling windows infuse a warm space with superb natural light and views of the city.
Percussion Suite
The percussion suite is located on the lowest level of the Conservatory to minimize the potential noise transfer to other areas of the building, and includes a large rehearsal room, studio and two practice rooms acoustically designed for percussion instruments.
Youth Music Education Center
Home of the Preparatory Division's early childhood music education program, the Center encompasses two classrooms specially designed and equipped for our youngest students.
Milton Salkind Terrace
A stunning outdoor space atop the building serves as one of the prime gathering spaces for the Conservatory community.
Technology and Applied Composition Studios
Visit our TAC Studios page for specific information on the multiple rooms that comprise our state-of-art facilities. TAC Studios ›
Baroque Studio
Home of the Conservatory's baroque music program, the Carol Pucci and Dixon R. Doll Baroque Studio includes the Baroque Ensemble room and the baroque instruments room, housing harpsichords, a clavichord, and an organ.
Computer Center
Fifteen workstations provide a variety of applications and computer resources. In addition to standard applications such as Internet access, e-mail, and word processing, the Conservatory has developed custom applications to help students with ear training and music theory. Digital keyboards at many workstations interface with music notation software for composition and creating music scores.
Other Specialty Rooms
Additional facilities include student and faculty lounges, a harp studio, a reed-making room, dual piano teaching studios, and a keyboard laboratory.
Ute and William K. Bowes, Jr. Center for Performing Arts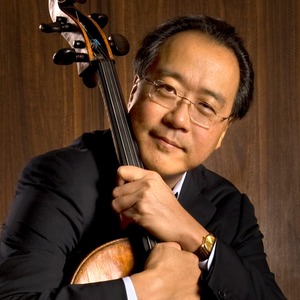 Yo-Yo Ma, Cellist
If there is one thing I love about what an institution like the San Francisco Conservatory can do with this new space, with the Bowes Center, is to create a safe space that actually gives the students, faculty, and larger family, the context for the pre-conditions of creativity… You talk about imagination as one of the most important engines you want to foster for kids to develop the vision, but with clarity and hope, if you do than than this space is the best space in the world,"
— Yo-Yo Ma
Performance Halls
Barbro Osher Recital Hall
The 200-seat Barbro Osher Recital Hall on the 11th floor features floor-to-ceiling glass walls offering views overlooking a spectacular vista of City Hall, Davies Symphony Hall, the War Memorial Opera House, and other Civic Center landmarks.
Cha Chi Ming Recital Hall
The jewel-box Cha Chi Ming Recital Hall on the ground floor has seating for over 100 audience members, featuring sprung floors to meet the needs of dancers and performances that require high elasticity on the stage. Visible to all passers-by through floor to ceiling windows that extend to the second floor with views of Van Ness Avenue and Hayes Street.
Technology Hall/Studio G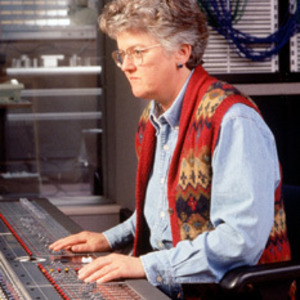 Leslie Ann Jones, Director of Music Recording and Scoring, Skywalker Studios
It's an enviable place from a technology standpoint...They have a beautiful recording room, and a control room that has analog and digital and everything is tied together, really the students have the best of both worlds."
— Leslie Ann Jones
The black box Technology Hall is a multipurpose performance and workshop space for multimedia projects and productions developed primarily by the Technology and Applied Composition department. The adjacent recording room includes state-of-the-art recording equipment that directly interfaces with all of the Bowes Center's performance spaces.
Other Spaces:
Housing:
Two and three-bedroom housing units on floors 3 through 11, each acoustically isolated for practicing. One floor is dedicated to housing for San Francisco Ballet Students, an extension of the Conservatory's unprecedented partnership with the nearby SF Ballet.
Casey Terrace
a terrace area, open to all residents, featuring stunning civic center views, sitting areas, and fireplaces
Student Lounge and Cafe:
A student center with social and study spaces, and dining from Chef Loretta Keller, known for her work at San Francisco's Coco500.
Other Bowes Center for Performing Arts features:
Highly acoustically-controlled music education spaces including classrooms, keyboard lab, a black-box Technology Hall, and a recording studio in the basement levels.
A Center for New Media on the second level with faculty offices, lesson rooms, and critical listening rooms for students participating in the Conservatory's Technology and Applied Composition Program and the Roots, Jazz, and American Music Program.
Studio and one-bedroom apartment housing on floors 3-4, to replace an apartment that was previously on the site.  Former tenants are moving into the new building at their prior rents.
Short-term faculty housing on floor 12, providing 1-bedroom and studio apartments for visiting faculty and guest performers.