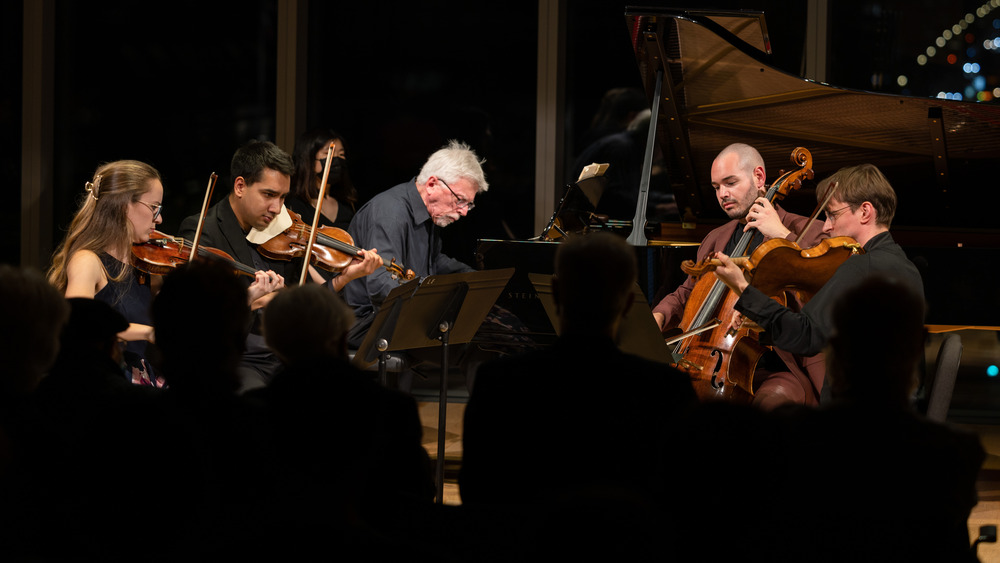 Students perform at Chamber Music Tuesday, a popular new series where chamber music majors perform with world-renowned guest artists and SFCM faculty members in the new Barbro Osher Recital Hall at the Bowes Center. The series is led and curated by SFCM Chair of String and Piano Chamber Music Dimitri Murrath.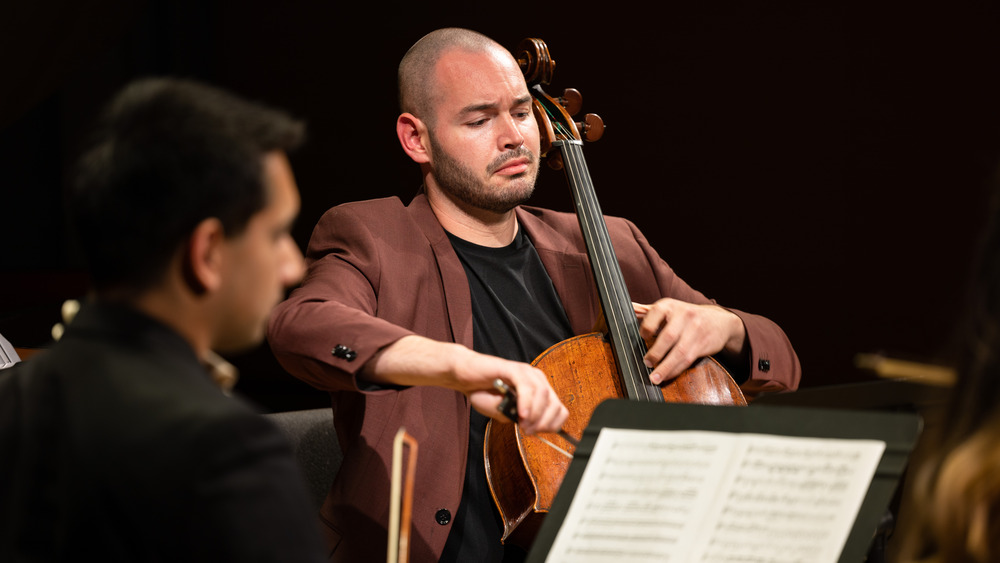 SFCM's graduate program in String and Piano Chamber Music was the first in the nation. Its degree and diploma programs offer year-round focus on chamber music, providing the same atmosphere of a summer festival.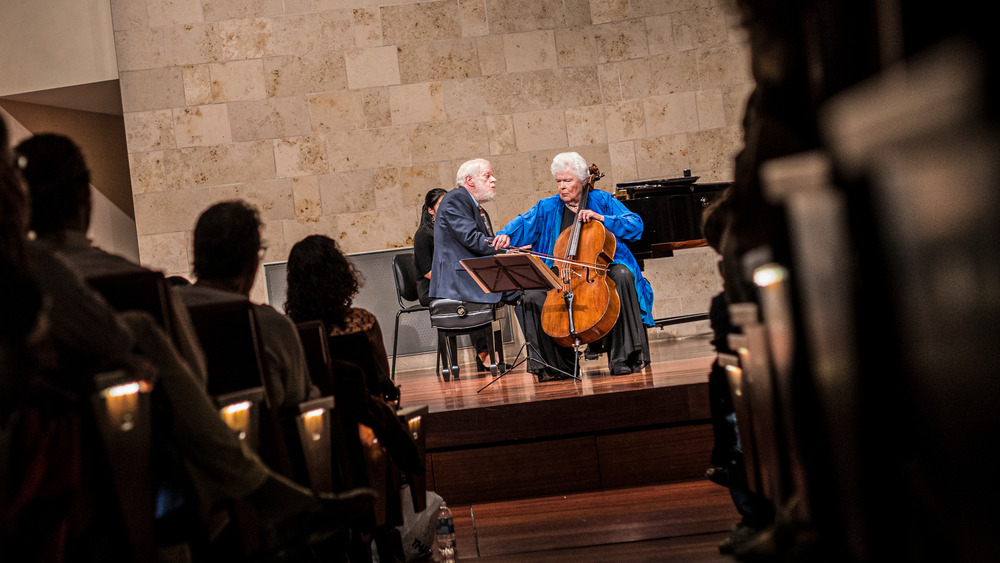 String and Piano Chamber performance opportunities are wide-ranging and include workshops, masterclasses, and concerts for the public—all while playing regularly with acclaimed industry professionals and faculty, including Dimitri Murrath, Ian Swensen, Jennifer Culp, Bonnie Hampton (pictured) and Jean-Michel Fonteneau.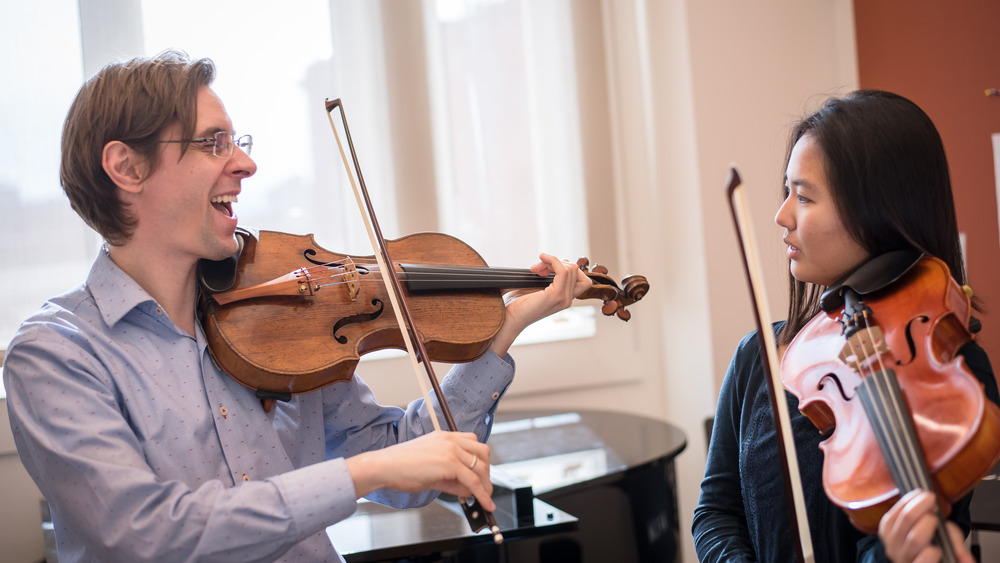 Intentionally small and selective, SFCM's String and Piano Chamber Music program allows students to enjoy unrivaled access to learn from and perform with top faculty and accomplished guest artists.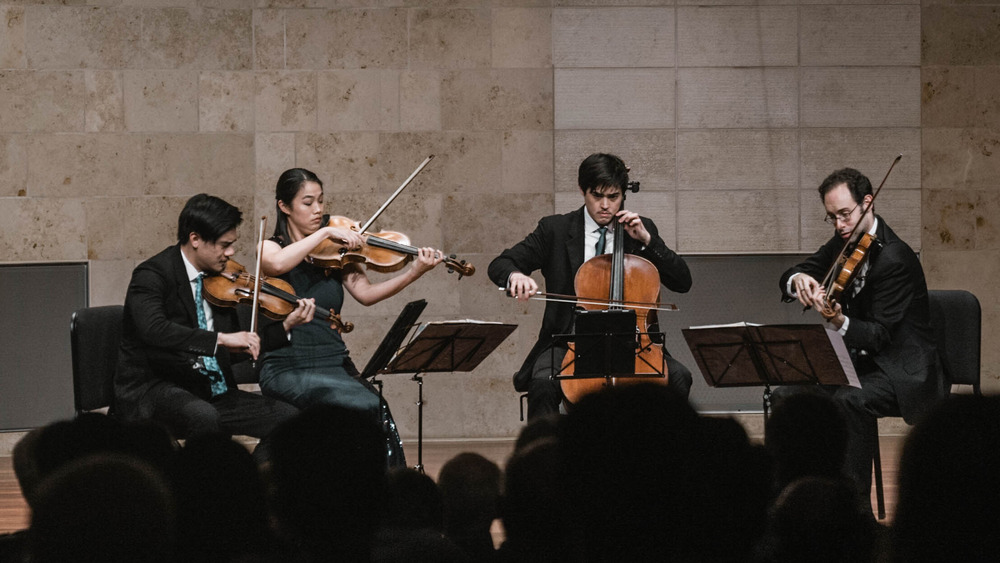 Students are invited to learn from and play alongside members of SFCM's quartet-in-residence, the Telegraph Quartet. Recent artists-in-residence include Marcy Rosen, Tessa Lark, Donald and Vivian Weilerstein, and the Miro Quartet.