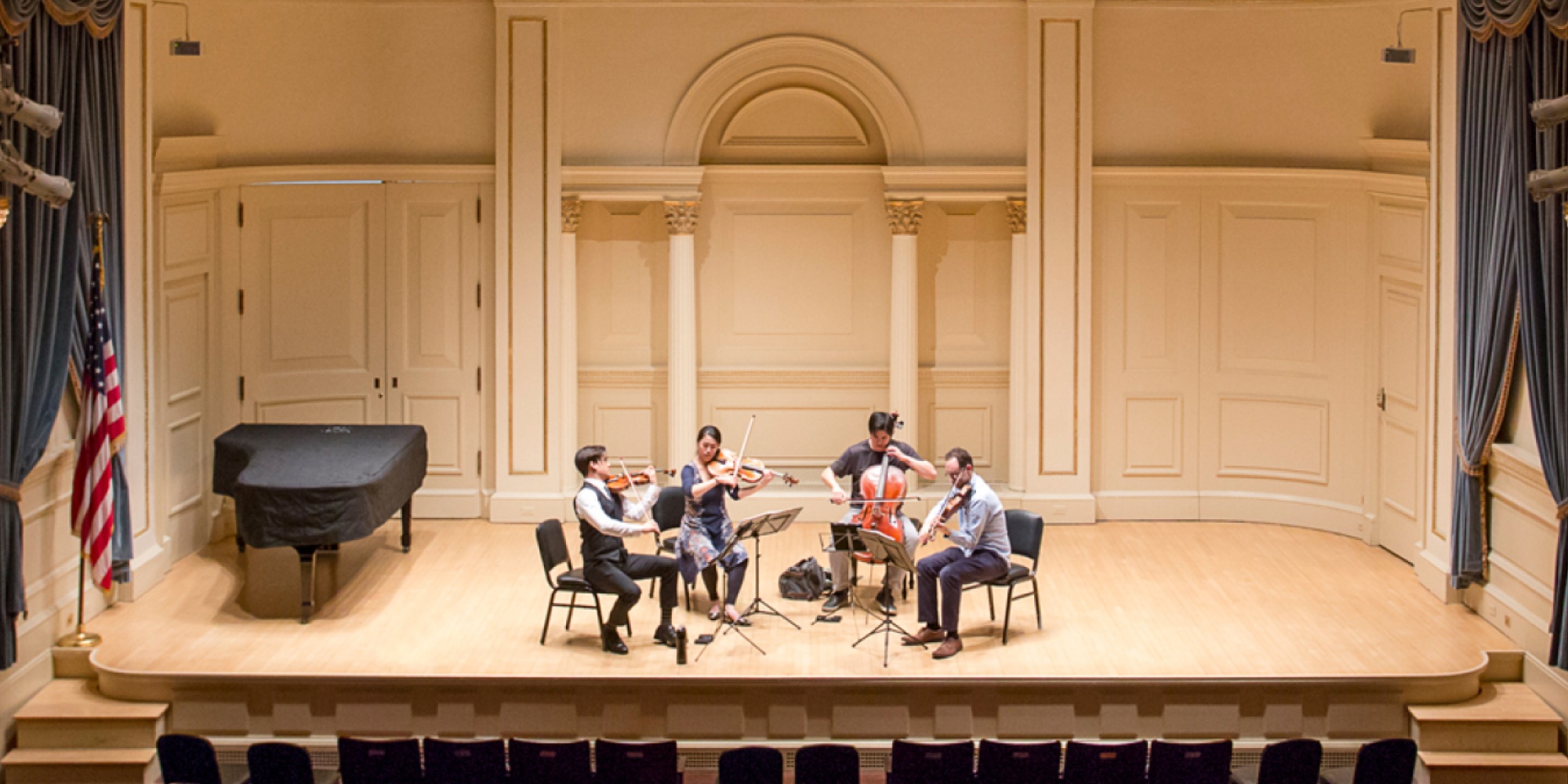 The show must go on(line).
Thursday, October 15, 2020
Faculty Artist Series: Telegraph Quartet
Telegraph Quartet performs, featuring a piece by Eleanor Alberga, an internationally acclaimed musician recently awarded the Paul Hamlyn Foundation ...
Music & (e)Motion
Highlighting the ways music moves us.
All performances and schedule subject to change pending approval from the City of San Francisco.