Alliances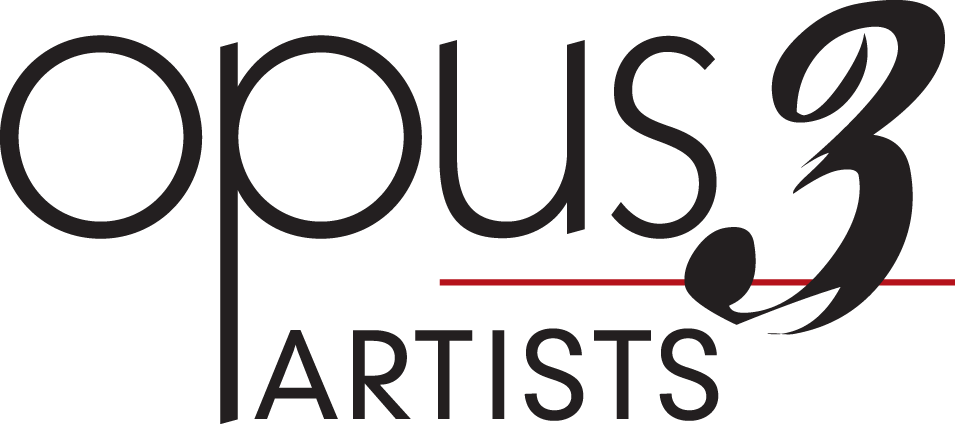 A new model for advancing music: SFCM, Askonas Holt, Opus 3 Artists, and Pentatone Music
Chaired by SFCM President David Stull, the San Francisco Conservatory of Music (SFCM) heads a unique alliance of leading, independently operated music organizations that share the belief that music is essential to life and education is the best promise for tomorrow.
The alliance consists of SFCM, artist management companies Opus 3 Artists and Askonas Holt, and recording label Pentatone.
Together, their work creates opportunities for students, artists, presenters, and audiences to develop and experience new ideas, expand the recording and distribution of important works, and shape pathways to a sustainable future for the industry and the world.
The alliance acts as a research and development engine for the music industry by enabling professional musicians to take artistic risks on the Conservatory's campus that might not otherwise be afforded, all while offering students an up-close experience of what it is like to develop and refine inventive forms of performance.
With physical presences in Amsterdam, Berlin, London, New York, and San Francisco, alliance members have access to one another's expertise in teaching, artist management, touring, presenting, recording, distribution, fundraising, marketing, communication, human resources, and information technology—and to world-class performance halls, recording studios, and accommodations.
---
We believe that music is essential to life and education is the best promise for tomorrow."
- SFCM President David H. Stull
---
Milestones of the alliance
October 2020: Forming an unprecedented strategic alliance that links the leading management company for professional musicians and ensembles with the students, faculty and community of one of the world's finest conservatories. The acquisition is the first of its kind and creates a new operating model committed to artistic excellence from the training of young musicians to the premier representation of professional artists around the world. Read more
Spring 2020: In the context of an ongoing pandemic, SFCM students and faculty undertake initial projects with Opus 3 Artists. Early collaborations feature masterclasses and residencies, including with pianist Shai Wosner and violinist Stefan Jackiw, the debut of student compositions for Aquila Theatre Company's interpretation of The Great Gatsby, and the technological reimagination of the centuries-old opera La Clemenza di Tito in a partnership between students and creative producer and director James Darrah. Read more
November 2021: SFCM inaugurates the $200M+ Ute and William K. Bowes, Jr. Center for Performing Arts adjacent to the San Francisco Symphony's Davies Hall. The Bowes Center is home to a dormitory and dining facilities, classrooms, practice spaces, the KDFC radio station, three performance halls, a premium recording studio, and apartment-style residences for visiting artists, including those that are part of the alliance. At the event, Opus 3 Artists Yo-Yo Ma performed and said the Bowes Center gives "students, faculty, and [its] larger family the context for the pre-conditions of creativity." Read more
December 2021: Robert Berretta named managing director and Benjamin Maimin appointed chief operations officer and director of strategic initiatives at Opus 3 Artists. The pair, who co-lead the management company, succeed David Foster. Read more
May 2022: Distinguished record label Pentatone, based in Baarn, NL, joins SFCM. A month earlier, composer Sean Hickey was appointed as managing director of the organization after nearly 20 years leading sales and business development at Naxos of America. Read more
May 2022: SFCM and Opus 3 Artists announce their joint Artist Apprentice Program, a mentorship initiative that pairs seasoned managers with outstanding early-career musicians and a network of bespoke support for the individual. Sphinx competition winner and SFCM Pre-College student Amaryn Olmeda is named its initial member, becoming the youngest artist on the Opus 3 roster. Read more
August 2022: The National Brass Ensemble reunite to record an album for Pentatone at Skywalker Sound and perform at Davies Symphony Hall, both under the direction of SF Opera Music Director Eun Sun Kim. The events are part of SFCM's National Brass Ensemble Academy, a week-long, intensive training program for young brass players. Read more
September 2022: SFCM Professor of Piano and Opus 3 Artist Garrick Ohlsson is filmed in conversation with SFCM Trustee Steve Rubin before a live audience of students for an upcoming Pentatone recording, revealing insight into Ohlsson's oft-praised interpretations of Chopin's preludes and nocturnes.
Fall 2022: SFCM and Opus 3 Artists announce new collaborations, including with Canadian Brass, Academy of St Martin in the Fields, and a lineup of star soloists. Read more
December 2022: Askonas Holt is welcomed to the alliance; its chief executive, Donagh Collins, is appointed to oversee both Askonas Holt and Opus 3 Artists. Read more