Early Childhood
Comprehensive Early Childhood Program
Applications to the comprehensive Early Childhood program for the 2023-2024 academic year are now closed. Applications for the 2024-2025 academic year will open next spring.
We provide developmentally appropriate music instruction through Group Dalcroze Eurhythmics Classes and our Comprehensive Early Childhood Program geared toward all young learners.
Comprehensive Early Childhood Program
Dalcroze Eurythmics Group Classes
Eligibility
Open to students between the ages of 4-7 years of age as of September 1. No prior musical experience necessary, however the child must demonstrate a curiosity for and interest in learning a musical instrument.

Enrollment in the Early Childhood Program does not guarantee placement in the Young Persons Program or Comprehensive Program. Students interested in the Young Persons Program or Comprehensive Program must successfully complete an admission audition.
ADMISSION
Admission to the Early Childhood Program is by application and interview only as there are limited openings available each year. Due to the number of applicants, families will be selected to interview based on their application. 
Timeline:
February 1 Application Opens
May 1 Application Deadline
May 14 - May 21 Interviews Conducted with Prospective Students & Families (financial aid form due)
Mid-June Admission Decisions Released
Faculty
Davis Law, violin
Corina Santos, violin
Sima Kouyoumdjian, piano
Luba Kravchenko, piano
Yi-Fang Wu, piano
Scott Cmiel, guitar
Scott Gossage, guitar
Yoriko Richman, Dalcroze Eurhythmics
Kayla Wilfong, choral ensemble
Curriculum
The Early Childhood Program provides developmentally appropriate training for children to establish a strong foundation in performance skills and music literacy. The core curriculum consists of weekly private lessons and group class instruction, as well as parent education sessions. Classes occur on Saturdays over 30 weeks each academic year.

The curriculum has been carefully curated to ensure that students are supported and guided in their first steps as musicians.
CORE CURRICULUM
INSTRUMENTS
COST & FINANCIAL AID
Annual base tuition for the Early Childhood Program is $4,450. A non-refundable registration fee of $50 is charged annually for all enrolled students. Families may choose to pay tuition through a payment plan.
| | |
| --- | --- |
| Base tuition* | $4,450 (2023-2024) |
| Registration fee | $50/annually |
| Materials fee | $35 (2022-23) |
| Library and student badge deposit | $50 (one-time only) |
*Select faculty members require a supplemental tuition fee. Please contact the Pre-College office for more information.

Financial aid is awarded based on the joint criteria of demonstrated financial need and merit. 
---
Dalcroze Eurhythmics Group Classes
By tapping into the natural desire for movement that all children possess, Eurhythmics imparts a thorough sense and feel for music and an understanding of its written language. The study of music through movement cultivates inner hearing and gives children an intuitive understanding of musical elements, such as pulse, meter, rhythm, phrasing, and form.
Dalcroze Eurhythmics Group Classes are 45 minutes in length and are held weekly throughout the academic year on Saturday mornings. Students with no prior musical experience are encouraged to join! Dalcroze classes are available for students ages 4 to 9.
Registration for Dalcroze Eurhythmics Group Classes opens each summer.
Cost
| | |
| --- | --- |
| Tuition | $1,300 |
| Registration fee | $50/annually |
Faculty
Yoriko Richman B.A., Musashino Academia Musicae, Tokyo; Dalcroze Teacher's License, Dalcroze School of Music, New York; Berklee College of Music, Boston; Postgraduate Diplome, Institut Jaques-Dalcroze, Geneva; former faculty, Mannes College of Music Preparatory Division and Showa Academia Musicae, Yokohama, Japan; collegiate faculty, San Francisco Conservatory of Music. yoriko.richman@sfcm.edu
"I create young musicians (using movement, percussion, xylophone and piano) who begin with learning rhythm based on the Dalcroze Method, then continue from this strong start into ear training, theory, solfege and beyond, with the ability to feel the music."
Contact
Get In Touch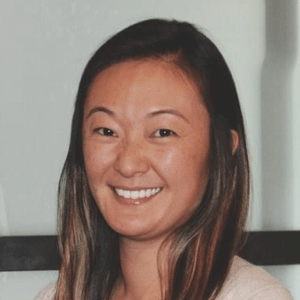 Keelin Davis
Program Manager