Our Impact | 2021-22 Report
Our Impact | 2021-22 Report
Thank you from SFCM President David H. Stull
SFCM Students
228
Undergraduate
174
Graduate
282
Pre-College
170
Continuing education
Snapshot of Collegiate Student Body
29
Countries Represented
34
U.S. States Represented
40
instrumental areas of study
34
students returning for another sfcm degree
Snapshot of Collegiate Scholarships
100%
Students Receiving Scholarships
61%
Tuition on Average Covered by Scholarships
$30,000
Average Scholarship Amount
$13,253,000
Total Scholarships Awarded
Finances
Financials for the fiscal year beginning July 1, 2021 through June 30, 2022
2021-22 Total Operating Revenue
(Unrestricted)
$52,633,000
*Gross tuition and fees of $25,378,000 is offset by institutional scholarships of $13,530,000.
---
2021-22 Total Operating Expenses
(Unrestricted)
$52,144,000
Note: Depreciation is not included.
Endowment Net Assets at End of Year: $49,497,000
*Full audited financial statements will be accessible here as soon as they are available.
The 2021-22 Academic Year in Pictures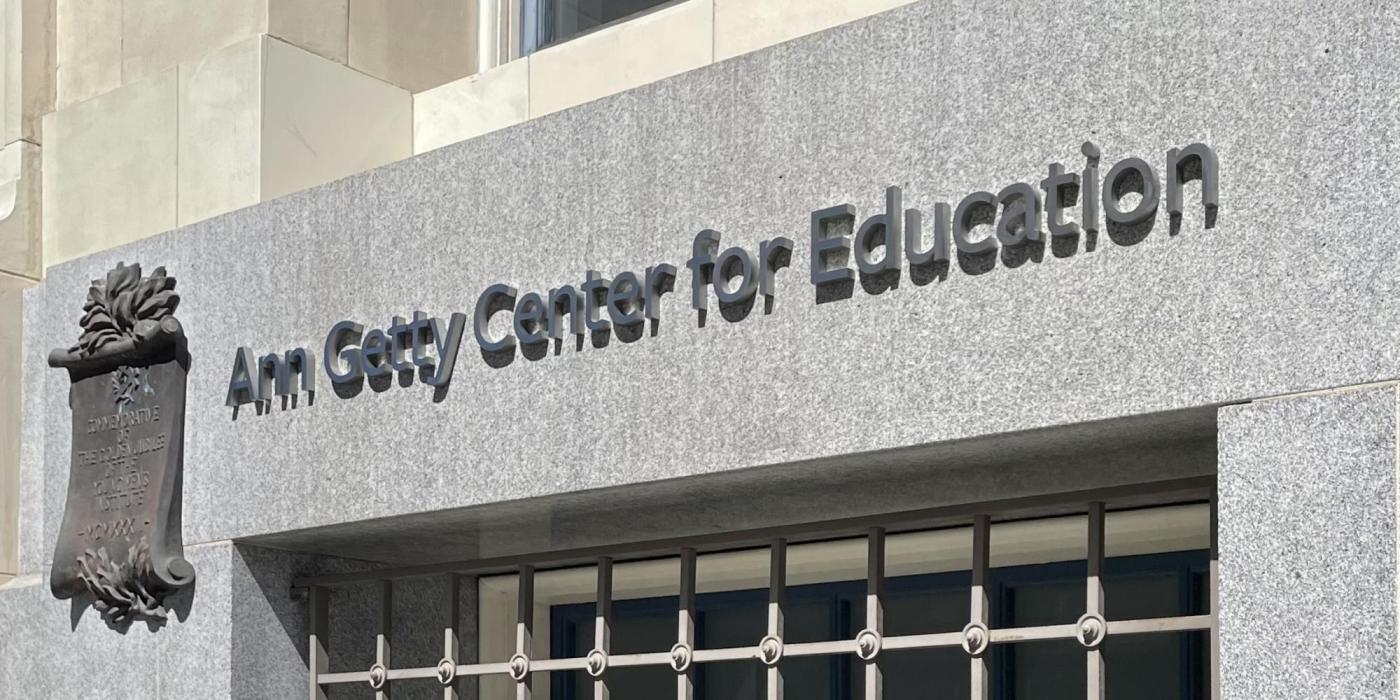 In September 2021, SFCM announced that it would name its 50 Oak Street facility in honor of supporter Ann Getty, who died unexpectedly in September 2020. The new Ann Getty Center for Education name was unveiled in a private memorial service attended by family, close friends and community leaders.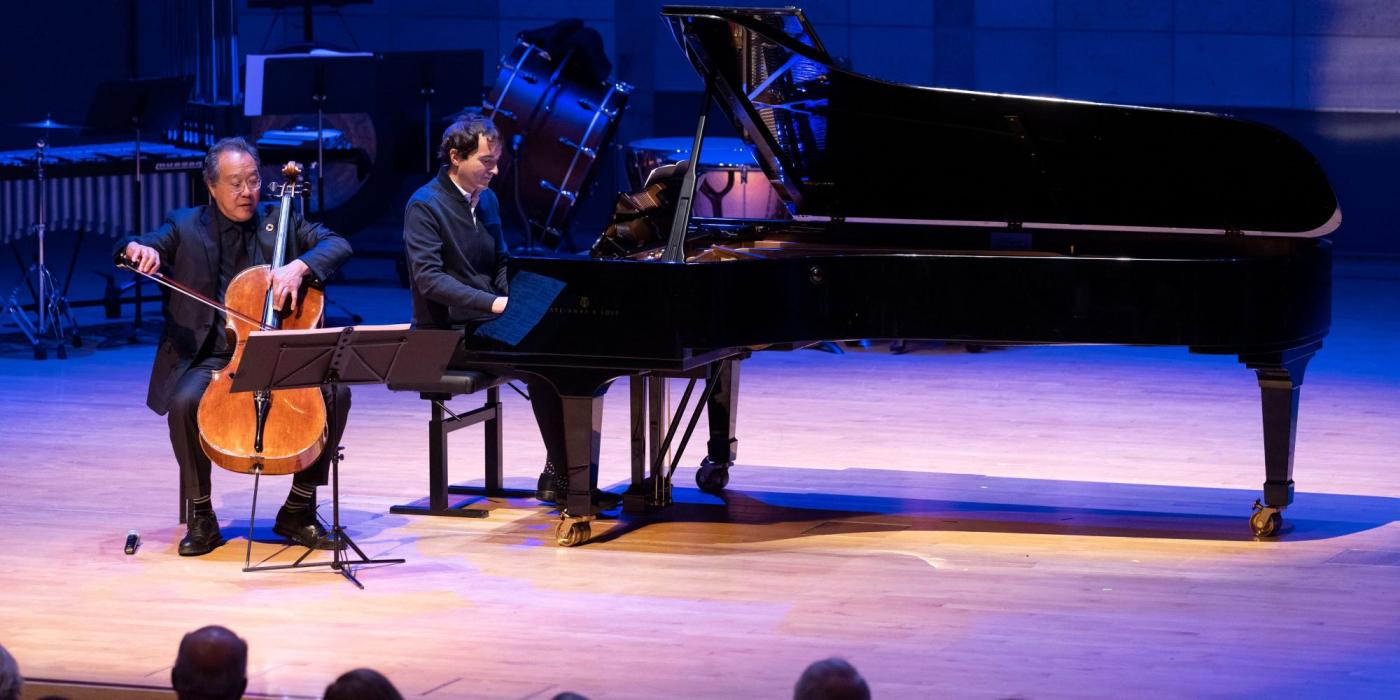 In November, more than 300 guests attended a gala and concert celebrating the debut of the Bowes Center, which included the world premiere of Mason Bates' Hymn for the Future, featuring Yo-Yo Ma.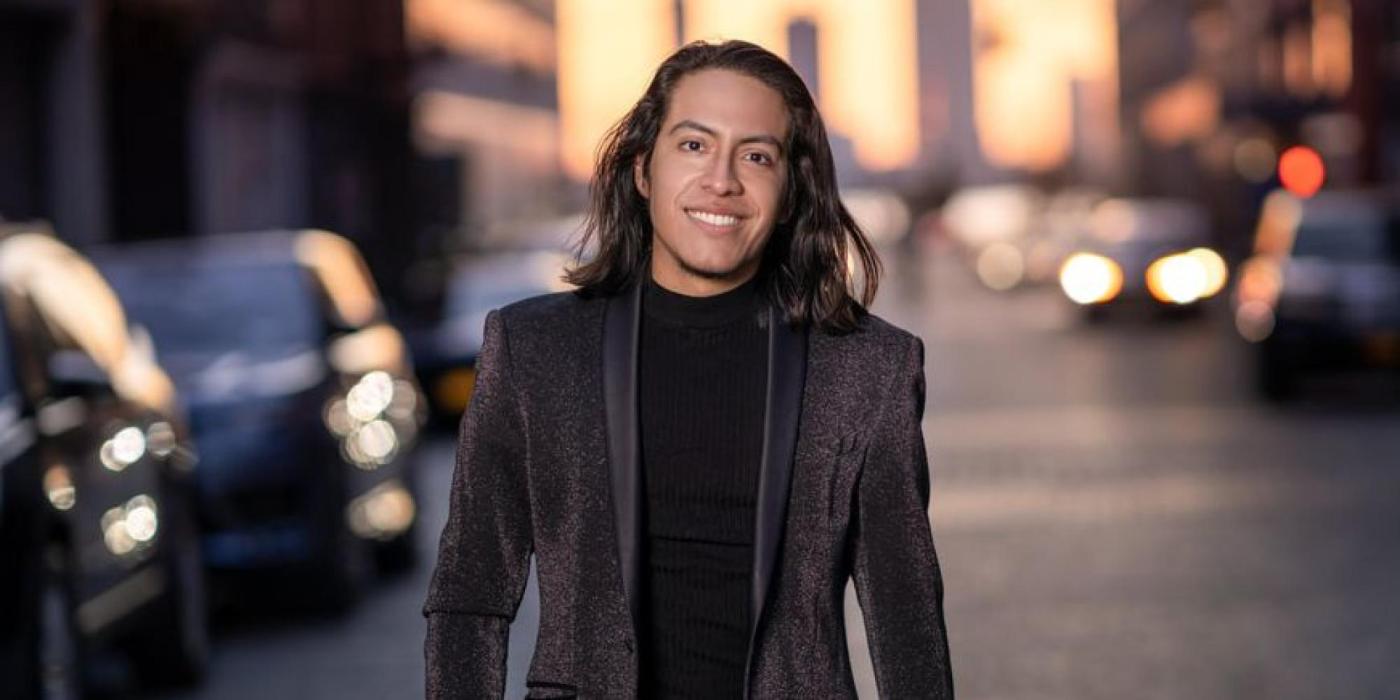 Michelangelo Rodriguez '19, helped write the original music section of BMW's Super Bowl ad starring Arnold Schwarzenegger and Salma Hayek. Link to youtube ad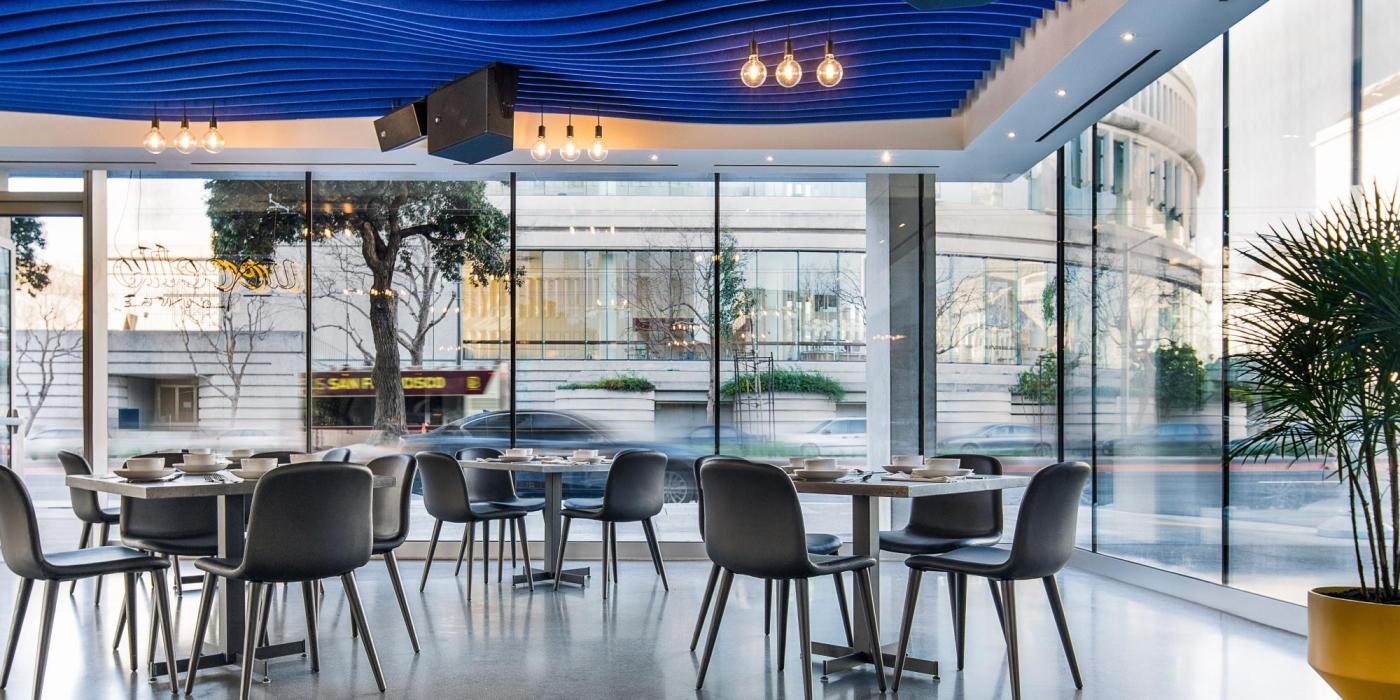 In March 2022, Uccello Lounge opened. The new venue, on the first floor of the Bowes Center at 200 Van Ness Avenue in the city's Civic Center, features fine dining, drinks, and free live music by SFCM musicians.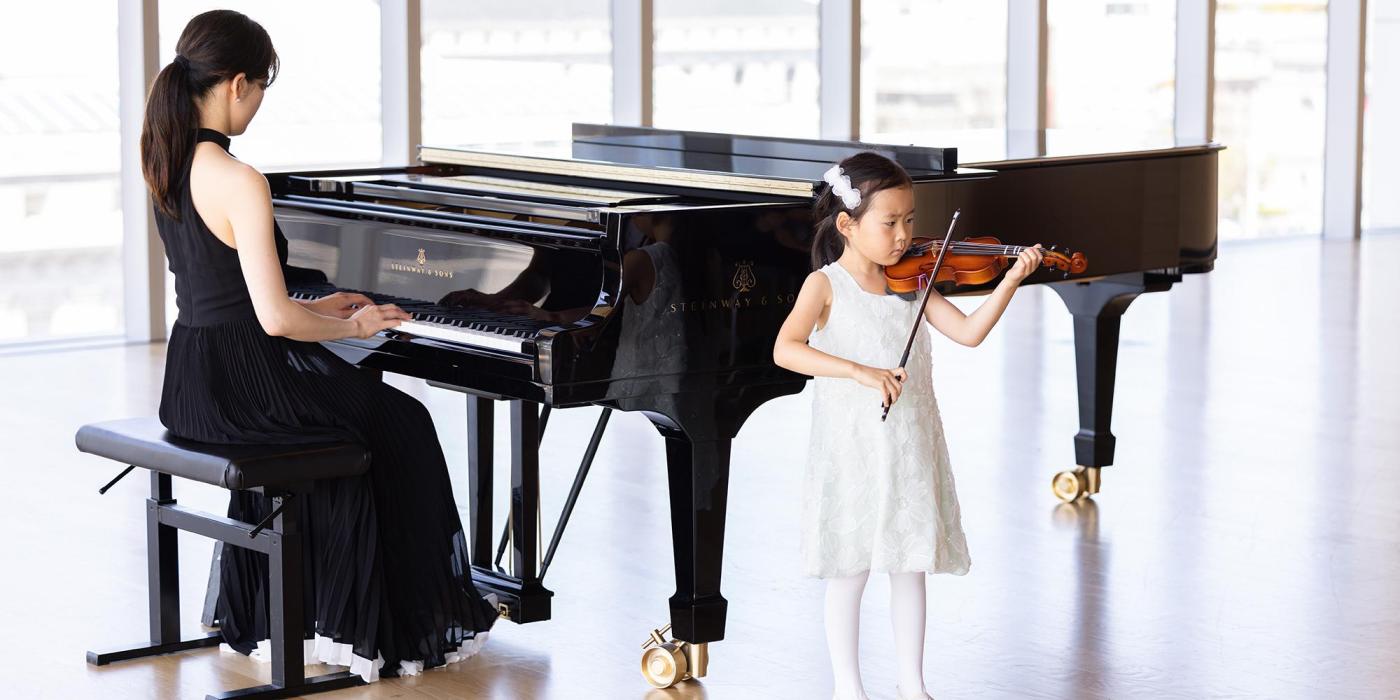 SFCM's Early Childhood program celebrated the end of the program's first year with a concert at the Barbro Osher Recital Hall in the Bowes Center on April 30.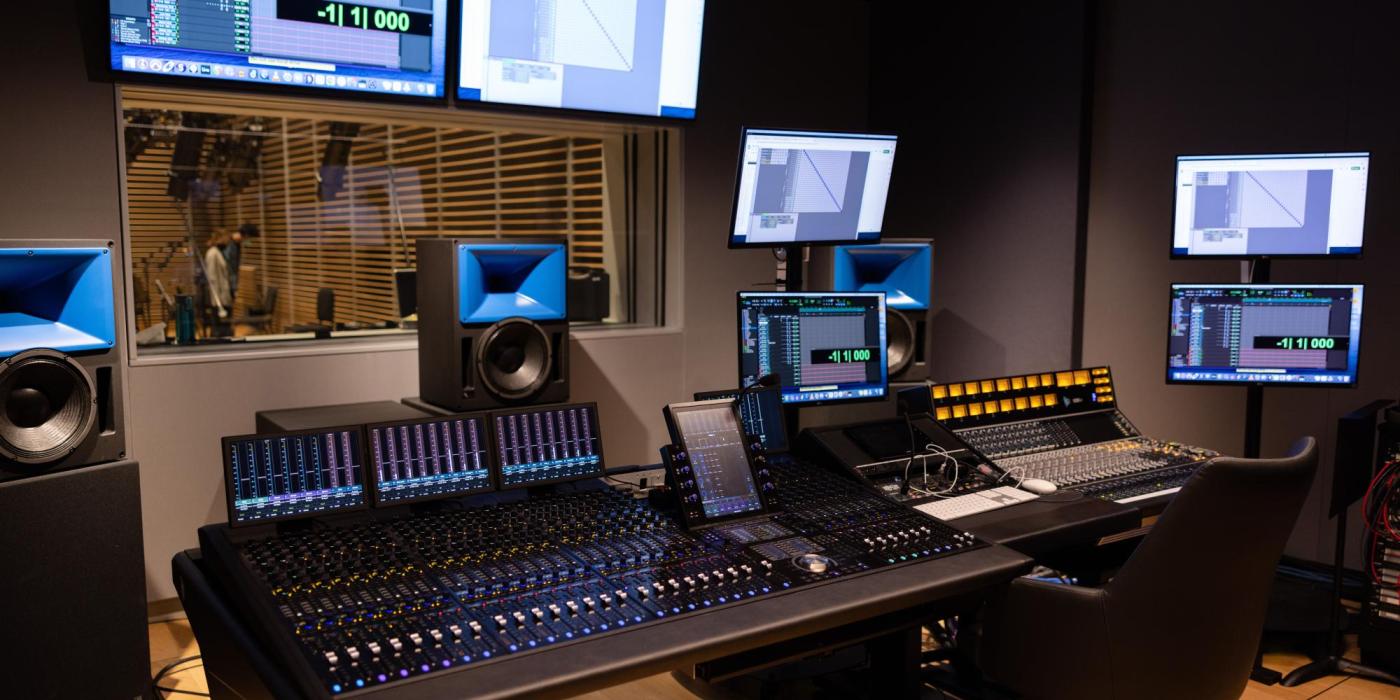 SFCM became the new home of PENTATONE Music, a partnership that enables students, artists, and the public to benefit from the combined resources of a leading conservatory and a legendary label. PENTATONE joins the alliance between SFCM and Opus 3 Artists to expand opportunities for students and to further musicians' access to exceptional ideas, talent, and facilities.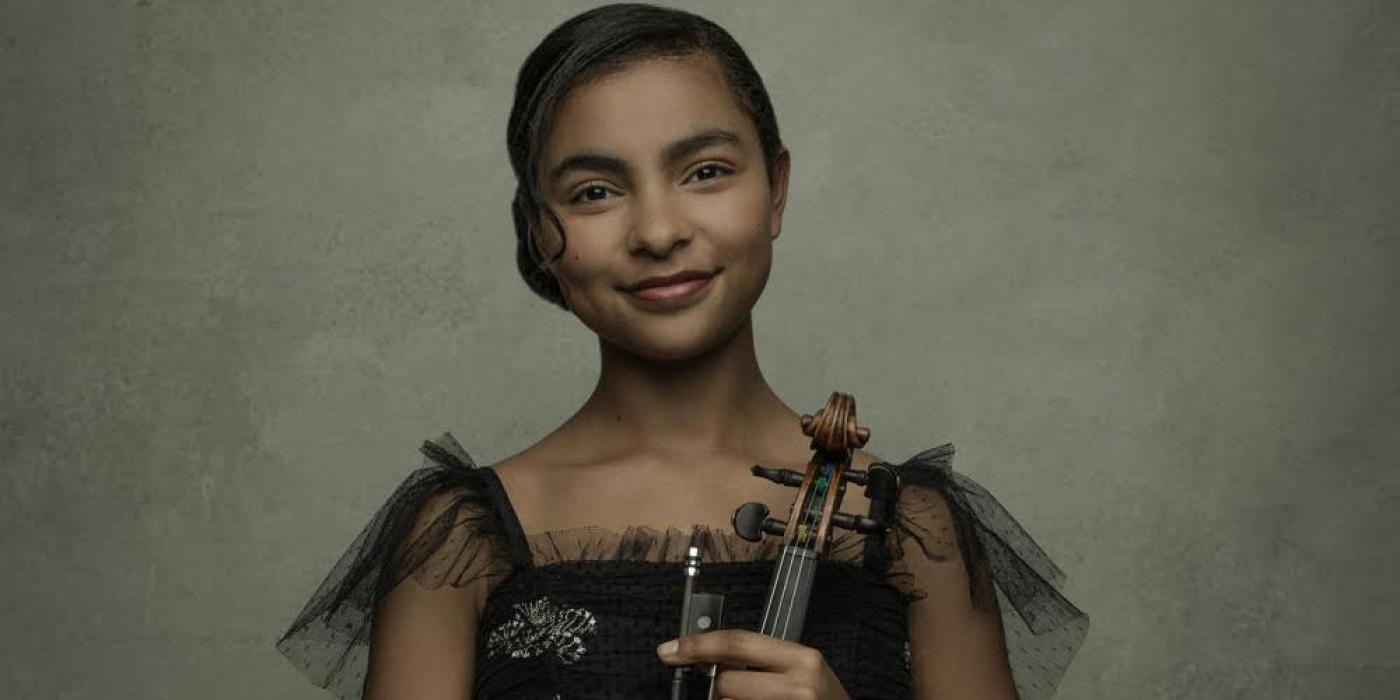 In May 2022, SFCM and Opus 3 Artists introduced the Artist Apprentice Program, a mentorship initiative that pairs seasoned managers with outstanding early-career musicians and a network of support carefully crafted for the individual. The program launched with the announcement that thirteen-year-old pre-college violinist Amaryn Olmeda would be its first participant, and that she would also join the Opus 3 Artists roster as its youngest member.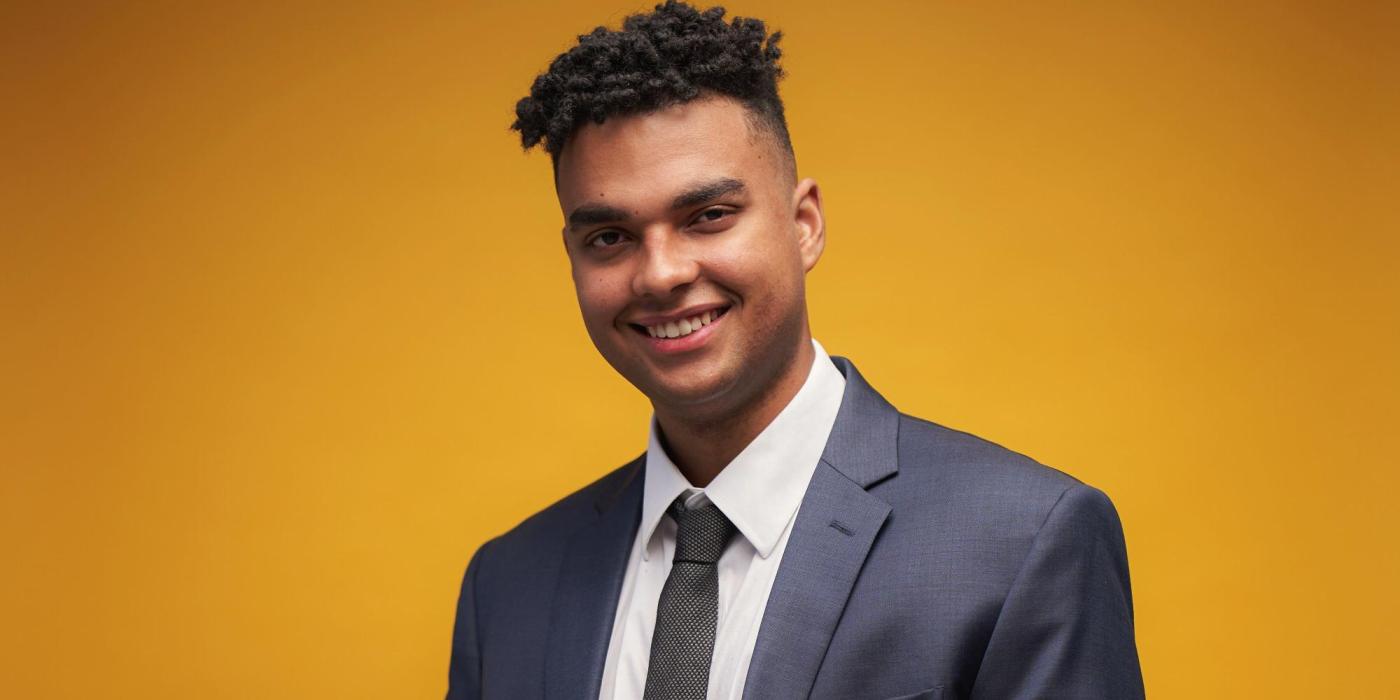 In June 2022, Jens Ibsen was announced as the winner of the second annual Emerging Black Composers Project (EBCP). The San Francisco Symphony, led by Music Director Esa-Pekka Salonen, will give the world premiere of his work during the 2023-2024 season. Ibsen joins Trevor Weston, Sumi Tonooka, Jonathan Bingham, and Shawn Okpebholo as winners of the ten-year project.
Leadership
BOARD OF TRUSTEES AS OF JUNE 30, 2022
Officers
Timothy W. Foo, Chair of the Board of Trustees
Deepa Pakianathan, Vice Chair and Treasurer
Camilla Smith, Vice Chair
Karen Kubin, Secretary
Trustees
Lock Bingham
Jan Buckley
Carol Casey
Rebecca-Sen Chan
Christiane de Bord
Lisa Delan '89
Carol Pucci Doll
James Freeman
Anisya Fritz
Jeffrey J. Gao
Gary V. Garabedian
Carl Kaufman
David Kremer
Susan Graf Marineau
Payam Mirrashidi
Philip Nicol
Mary Poland
Joshua M. Rafner
Stephen Rubin
Maria Shim
Maureen O'Brien Sullivan
Jane Chang Tom, Ph.D
Barbara Walkowski
Maurice Werdegar
Michael R.V. Whitman
Diane Zack
Siwei Zou
Advisory Board
Gordon P. Getty '62
Thomas Hampson
Robert K. McFerrin, Jr.
Robin Sutherland '75 in memoriam
Michael Tilson Thomas
Frederica von Stade
Trustees Emeriti
John M. Anderson
Edward W. Beck
Didi Boring
William K. Bowes, Jr., in memoriam
Ava Jean Brumbaum, in memoriam
Mrs. A. Barlow Ferguson, in memoriam
Mrs. Harold B. Getz, Jr.
Bruce W. Hart
Warren R. Hashagen, Jr., in memoriam
Michael J. Savage
John B. Stuppin
---
Donors
Annual Giving
SFCM's loyal donors make it possible for our students to pursue and achieve their dreams. We salute the exemplary generosity of our annual donors, who ensure that SFCM is able to provide an unmatched, transformative education for the next generation of artists.
Individual Donors
Gifts from individuals play a critical role in preparing young artists for a lifetime of success. SFCM Society donors support student scholarships and access to the highest-quality instruments, help attract renowned faculty, and sustain valuable community programs. With deep appreciation, we celebrate all who donated $1,000 or more in annual gifts, including event donations and estate gifts, from July 1, 2021 to June 30, 2022.
$1,000,000 and more
Ann and Gordon P. Getty '62
$100,000 to $999,999
Ruth Belvin
Chi-Foon and Rebecca-Sen Chan
Ken Hao and Kathy Chiao
Estate of Josephine Markovich
Estate of Milton Mosk
Stephen Rubin
Diane B. Wilsey
Anonymous
$50,000 to $99,999
Josephine Brownback
Carol and Lyman Casey
Timothy and Virginia Foo
Caitlin and James Freeman
Mr. Lynn Fritz and Dr. Anisya T. Fritz
Matthew Kelly Family Foundation
Susan and Philip Marineau, The Marineau Family Foundation
Phyllis and Joseph Markoff
Josephine Markovich
Ann and Jim Paras
Sapere Aude Fund
Maria Shim and Nicholas Fox
Camilla and George Smith
Mr. and Mrs. Calvin B. Tilden
Mr. and Mrs. Michael R. V. Whitman
Fukan and Richard Yen
Diane and Howard Zack
$25,000 to $49,999
Eloise Bouye Foundation
Gary V. Garabedian
Walter Knoepfel
David Kremer and Marla Miller
Karen J. Kubin
Dr. Roy Lee and Mrs. Ruth Lee '69
Zornitza Stefanova and Payam Mirrashidi
Deepika Pakianathan
Lisa S. and Peter S. Park
Mary and Bill Poland
Barbara Ravizza and John Osterweis
Maureen Sullivan
Jane Chang Tom, PhD
Barbara A. Walkowski and The Walkowski Family Foundation
Helen and Maurice Werdegar
Diana Yee
$15,000 to $24,999
Joseph K. Chan
Taylor Cohen
Ted and LaVaughn Craig
Jerome and Thao Dodson
Estate of Helen E. Faibish
Amy and David Fulton
Mrs. Donna S. Kline
Barbara E. Newton
Melissa and Ritchie Post
Sanger Family Foundation
Walter Seput and Sara Morris
Bill Sevald
Elaine and David Shen
Jessica Tien and Jeffrey Gao '16
$10,000 to $14,999
Norby Anderson
Blanca Haendler and Robert Cook
Alice Corning
Drs. Lucy & William Crain
Susan and George Crow, Jr.
Sakurako and William Fisher
L. John Harris
The H. B. and Lucille Horn Foundation
Charles Huang & Lillian Qian
Edward and Patricia Hymson
Jeri Lynn and Jeffrey W. Johnson
Gretchen B. Kimball
Aditi H. Mandpe, M.D.
D G Mitchell
Estate of Michael Moerman
Margaret Sheehan and Bruce Colman
Sound Pediatrics
Jolyon Stern
Estate of Suzanne Turley
Edmond D. Villani
Nancy Wakeman
Tom Walker
John A. Williams
Gary & Linda Zellerbach
Anonymous (4)
$5,000 to $9,999
John Adams and Deborah O'Grady
Maria Allo
Jeff Barnett
Marie-José and Kent Baum
Jan and Jim Buckley
Eliza and Dean Cash
Randolph H. Chase
Melvin & Hella Cheitlin
Samantha Chien and Kai Huang
Janet Cluff
Mara and Daniel Cohen '95
Michele and Laurence Corash LOU Fund
In memory of Nancy Kathryn Cunningham (Clark; Broach) August 3, 1948-June 4, 2016
Philip S. and Elayne R. Dauber
Gretchen de Baubigny
Anne-Renee and Michael Feldman
Margot Golding and Michael Powers
John and Marcia Goldman Foundation
Amy Grossman
Mr. and Mrs. Ulf Gustafsson
John and Carol Hamilton
Carla Hashagen
Mr. & Mrs. Alex Wolf
Barbara Jones
Malcolm Kistler
Vivian Kremer and Robert Rudeen
Dr. Richard and Sharonjean Leeds
Britt-Marie Ljung and Warren Miller
Pat and Susie McBaine
Helen McKenna and Allan Ridley
Peter Neumann
G. B. Norall and Maria W. Norall
Christopher Resburg
Pamela and Richard Rigg
Arthur & Toni Rembe Rock
William Rutter, Ph.D.
Radhika and Anupam Singh
Denise and Deepak Srivastava
Terri Wong
Amos Yang
Lee & Peggy Zeigler
Robert and Anne Zerbst
Anonymous (2)
$2,500 to $4,999
Darla and Richard Bastoni
Romana Bracco
An and Clement Chen III
Yanek and Mary Chiu
Stacie Chang and Nikola Colendich
Pamela Duffy
Robert Ellis
Jacqueline and Christian P. Erdman
Clark W. Fobes '83
Guy Fong
Marcia Forman
Lisa and John Grotts
Pamela and Glen Gunsalus
Mary and Craig Henderson
Hilary Honoré
Richard M. and Susan L. Kaplan
Jim and Barbara Kautz
Joomi Lee-Nam '96
Hollis Lenderking
Jennifer MacCready
Nion McEvoy and Leslie Berriman
Estate of Vivienne E. Miller
Christianne Pang
Anne Popkin
Karl Pribram & Sweta Arora
Glenn H. Reid
Susan E. Roos
P. Rupert Russell
Sreelakshmi Sarva
James A. (Sky) Schuyler and Kathryn Goldman Schuyler
Rhonda Stoffel-Rudolfi
Linda Streeter
Jack and Diane Stuppin Fund of Community Foundation Sonoma County
Hannah and Sam Thomas
Silva and Oldrich Vasicek
Elaine and Stanley Weiss
Faye Constance Wilson
Anna and Jonas Wright
Dale Young
Nancy Whitten Zinn
Anonymous
$1,000 to $2,499
David and Judy Preves Anderson
Scott Anderson
Jonathan Arons and Claire Max
Drue and Jerome Ashford
Joseph & Clara Barbaccia
Sharon and Mark Barley
Raymond E. Bashista
Mr. and Mrs. Edward W. Beck
Patricia and Edwin Berkowitz
John and Kathryn Blum
Didi and Dix Boring
Nancy and Edwin Bradley
Mary Briscoe
David Brown
Charles C. Chiang
Cecilia and Fei-Pang Ching
Peggy and Scott Cmiel '80
Terence G. Craig
Paul Curtin & Catharine Keena
Anne J. Davis
Dan Chen and Suji Desilva
Chauncey & Emily DiLaura
Keith Doerge
Mary Lou Dorking
Jan Elvee
The Rev'd Richard Fabian
Suzanne and Elliott Felson
David and Vicki Fleishhacker
Teri Follett
Joyce Bleadon Friedman
Michelle and Robert Friend
Estate of Albert P. Halluin
Steven Hammerschlag and Debra Reynolds
James Heagy
James Hessler and Suzette Hannah-Hessler
Ian Hinchliffe
Ronald Hingel
Adrienne Hirt and Jeffrey Rodman
Albert Hoffman
Lock and Irene Holmes
Elizabeth Hume and Jay Jacobs
Mr.and Mrs. George H. Hume
Erin and Simon James
Barbara Janeff
John & Kenneth
Dan Joraanstad and Bob Hermann, Faith in the Future Fund of Horizons Foundation
Barbara and Ronald Kaufman
Victoria Kirby
Rachel E. Kish
Allison Kozak
Michael Lamm
Kathryn Lawhun and Mark Shinbrot
J. Stoner Lichty, Jr.
Angela C. Little, Ph.D.
Michael Lubin
Connie and Robert Lurie
John and Annamarie McCarthy
Laura Kimble McLellan
Susanne Mentzer
Bernadette Meyler
Keith R. Montgomery
John H. Moore and Arnold McGilbray, Jr
Robert K. Morgan
Hyelim and Dimitri Murrath
Kathleen Nicely
Michael N. Norem
Hillevi and Norman Null
Sean and Mae Tai O'Malley
Lise Deschamps Ostwald
Keehae Park
Gregory Price
Julie and Christopher Ridley
Bob and Terri Ryan
Pamela and John Sebastian
The Sher-Right Fund
Jean Sloss
Helen and James Smith
Nellis Smith
Marian and Abraham Sofaer
Joan Solomon
Julie St. John
John Stedman
James Steichen and KJ Shockey
Elizabeth Thomas
Gwen Toso
Thomas Tragardh and David Cortez
Michele and Kwei U
Dr. Pamela Vaughn
Edward Walsh
Doris and Clark Warden
Kay and David Werdegar
Robert T. Weston
Steven C White
Kathryn Wittenmyer and Jim Hildreth
Kathy & Chun Wong
David Young and Donald Bird
Marie Zderic
Anonymous (10)
Institutional Donors
Gifts from foundations, corporations, and organizations make possible our students' artistic and intellectual growth and strengthen relationships with our community. We are proud to acknowledge contributions of $1,000 or more to SFCM's annual fund, including event donations, received from July 1, 2021 to June 30, 2022.
$100,000 and more
William K. Bowes, Jr. Foundation
Harry Winston
The William and Flora Hewlett Foundation
$50,000 to $99,999
C.M. Capital Advisors
The Moca Foundation
$25,000 to $49,999
First Republic Bank
Grants for the Arts of the San Francisco Hotel Tax Fund
The Kimball Foundation
Koret Foundation
Charles Pankow Builders, Ltd.
Dorothy Richard Starling Foundation
Arthur & Charlotte Zitrin Foundation
$10,000 to $24,999
Frank A. Campini Foundation
Mark Cavagnero Associates
Equity Community Builders LLC
Five Arts Foundation
ISOM Foundation
The Kingsley Family Foundation
Osterweis Capital Management
Jessie Wegner Trust
$5,000 to $9,999
Bettina Baruch Foundation
Edna Reichmuth Scholarship Trust
The Herbst Foundation, Inc.
$2,500 to $4,999
National Council of Jewish Women, Scholarship Gift in honor of Sara Keyak
The Presser Foundation
$1,000 to $2,499
Agnes and Byron Beildeck Music Scholarship Fund
InspirASIAN Northern California Chapter
J. W. Mailliard, Jr. Trust
Ada Clement Legacy Society
Named after one of our founders, the Ada Clement Legacy Society honors individuals who care so deeply about the future of music that they have generously made provisions for SFCM in their will, trust, or other legacy plans. With profound gratitude, we recognize all Ada Clement Legacy Society members as of June 30, 2022.

Elizabeth and Thomas Aiken
Anthony J. Alfidi
Steven Alter and Linda Hearne
David and Judy Preves Anderson
Nelson H. Basel
Raymond E. Bashista
Claudia Berger
Dr. Phyllis B. Blair
Nancy Bohannon
Didi and Dix Boring
Ed and Nancy Lee Bradley
Peter Brodigan
Josephine Brownback
Philip Bylund
William J. Carlin
Geraldine Celestre
Joseph K. Chan
Kathryn Cousineau
Evelyn David
Anne J. Davis
Mrs. André Paul P. de Bord
Paula and James Diederich
Lawrence Dillon
Dale Doepke
Carol and Dixon Doll
Dennis Edelman and Marc Minardi
Richard Edwards
Patricia S. Elvebak
Susan Feldman and Jeffrey Argentos
Addie Finseth
Clark W. Fobes '83
Gloria and Gerald Fraser
John Frykman
Mrs. Harold B. Getz
Ms. Renee Grant-Williams '69
Erna Gulabyan
Pamela and Glen Gunsalus
John Michael Haines
Cathy Halter
Bonnie Hampton
W. Scott and Kitty Hayes
James Heagy
Ronald Hingel
Birgitta Hjalmarson
Nikolaus Hohmann
Jane and Stewart Hume
Barbara Cushing Imbrie
Herbert Jeong
Ben Johnson
Carol R. Johnson
Barbara Jones
Richard M. and Susan L. Kaplan
Sara Keyak
Walter Knoepfel
Bonita Kramer, M.D.
Charlene Kunitz
Frank Kurtz
Dr. Richard and Sharonjean Leeds
Marcia Lowell Leonhardt
Gerard Lespinette
Flossie Lewis
Paul Lovette
Jane R. Lurie
Mr. Ben Maiden
Evelyn Martinez
Denise Mauldin
Chris McCrum
Laura Kimble McLellan
Nic Meredith
Amalia Mesa-Bains and Richard Bains '74
Robert Messick
Christopher Miller '80
D G Mitchell
Keith R. Montgomery
John H. Moore and Arnold McGilbray, Jr.
Leif Fredebo Nielsen
Christien Nilssen
Norman and Hillevi Null
Helen W. O'Hanlon
David Pace
Ann and Jim Paras
Edward Perkins, Sr.
Roberta and David Pressman
Theodora '62 and Robert '63 Primes
Olga Quercia
Kim and Chris Rankin
Drs. Lawrence A. and Trudy Corry Rankin
Mr. Dana L. Rees
Bob and Jane Regan
Chet Roaman
Susan E. Roos
Stephen Rubin
Peter Russell
Ken Ruta
Elizabeth L. Schultz
Kathryn and Jim Schuyler '16
Wesley Sebren
Marilyn G. Seiberling
Michael Seither
Walter Seput and Sara Morris
Vernon Smith
Marcie Stapp
John Stedman
James Steichen
Robert O. Steiner '89
Roger Strassner
Linda Streeter
Marilyn Thompson '64
Bess Touma
Nicolette Toussaint and Mason Ingram
Marilyn Townsend
Mr. Thomas Tragardh and Mr. David Cortez
Dr. Pamela Vaughn
Nancy Wakeman
Tom Walker
Elaine and Stanley Weiss
Mrs. Linda Wertheim
Cherie and Herb Wetzel
Oya and Nicholas Wheeler
Louise Yahnian
Diana Yee
Larry Zabo
Anonymous (25)
Endowment Giving
By making an endowment gift, donors help to ensure the long-term vitality of SFCM and generate support for our students, faculty, and programs for generations to come. These extraordinary gifts are crucial to SFCM's continued growth and success. We honor our supporters who made endowment gifts of $1,000 or more from July 1, 2021 to June 30, 2022 including legacy donors who gave through their estate.
$1,000,000 and more
Sunlin and Priscilla Chou
Mary and Bill Poland
$100,000 to $999,999
Dr. Phyllis B. Blair
The Jay Pritzker Foundation
$50,000 to $99,999
Estate of Mary Joanne Barnes
Sherryl Fawx and Andrew Imbrie, Jr.
The Stephen and Margaret Gill Family Foundation
Estate of Doris Grau
Bonnie Hampton
Barbara Cushing Imbrie
Nancy Wakeman
$25,000 to $49,999
Estate of Ava Jean Brumbaum
Mrs. André Paul P. de Bord
The Sher-Right Fund
The Nick Traina Foundation
M. Blair Vorsatz Scholarship in Honor of Tomoko Hagiwara
$10,000 to $24,999
Maria Allo
Addie Finseth
Thomas Foutch
Hurlbut-Johnson Fund of the Silicon Valley Community Foundation
Toole Charitable Foundation
$5,000 to $9,999
David and Judy Preves Anderson
Prof. Richard Bains, Dr. Amalia Mesa-Bains
Leif Fredebo Nielsen
$1,000 to $4,999
Margaret Rose Beernink Badger
Claudia Berger
Geraldine Celestre
Herbert Jeong
Betsy Koester
Dr. Mira T. Kurka
Mr. and Mrs. James Montalbano
Drs. Lawrence A. and Trudy Corry Rankin
Anonymous
Named Funds
Sponsored funds contribute to the vibrancy of the SFCM community by supporting professorships, scholarships, and awards, now and into the future.
Distinguished Faculty Chairs
We are privileged to acknowledge the following distinguished faculty chairs which have been sponsored with generous gifts as of June 30, 2022.

Carol Franc Buck Distinguished Chair in Opera
Jean and Josette Deleage Distinguished Chair in New Music
Distinguished Chair in Historical Performance
Andrew Imbrie Visiting Chair in Composition
Daniel E. Koshland Endowed Chair in Humanities
James D. Robertson Chair in Piano
James H. Schwabacher, Jr. Faculty Support Fund
Isaac Stern Distinguished Chair in Violin
Frederica von Stade Distinguished Chair in Voice
Scholarships, Awards, and Other Special Funds
Establishing a scholarship fund creates a lifetime of opportunities for the students who are selected as recipients. We recognize the following named scholarship funds, awards, and other special funds which have been created as of June 30, 2022.

Collegiate
Agnes Albert Scholarship
Maria D. Allo Scholarship
Elinor Armer Scholarship Fund
Brent and Jan Assink Scholarship
Baik and Izotov Family Scholarship
Bains-Mesa-Bains Endowed Scholarship
William Banovetz Oboe Scholarship
Mary Joanne Barnes Voice Fund
Sergei Barsukov Scholarship for Piano
Sergei Barsukov Scholarship for Violin
Bettina Baruch Foundation Scholarship
K. Dale Beernink MD Memorial Scholarship
Alexander Bellow Scholarship
The Ruth and Jo Blackmore Scholarship
The Blair Scholarship
Justin Blasdale Memorial Fund
Miriam and Leo Bodian Scholarship Fund
Dix & Didi Boring Endowed Scholarship for Voice
The Philip Adams Brewer Memorial Scholarship
Josephine Brownback Scholarship Fund
Joseph & Frances Brucia Voice Scholarship
Lea Burroughs Fund
Selina Sophia Canes & Jacques Meyer Canes Scholarship
Chang Mooi Scholarship
Sunlin and Priscilla Chou Graduate Scholarship Fund
Sunlin and Priscilla Chou Undergraduate Scholarship Fund
Samuel Clark Scholarship
Vincent Constantino Scholarship
Craig Family Scholarship
Crescendo Scholarship Fund
Louise M. Davies Scholarship
Christiane P. de Bord Scholarship
Paul C. Deckenbach and Herbert L. Jeong Endowed Scholarship
Marcella DeCray Endowed Scholarship Fund
Doris Lucille DeCuir Memorial Scholarship Fund
Betty Swig Dinner Scholarship
Carol and Dixon Doll Scholarship
Helen and Willis Elliott Scholarship
Jorge Estebanez Scholarship
Margaret Fenzl Fund
Adelaide and Frederick Finseth Scholarship Fund
Five Arts Foundation Scholarship
Dr. Clark D. Fobes Memorial Scholarship
Robert C. Forscutt Scholarship in Bassoon
Frank and Josephine Fragale Scholarship
Fredebo Scholarship for the Promotion of Scandinavian Music
David and Amy Fulton Foundation Scholarship
Isidor Geiger Violin Scholarship
Doris W. Grau Endowment Fund
Dolores Graves Vocal Scholarship
Walter Guttmann Piano Scholarship
Crescent Porter Hale Scholarship
Hampton Scholarship
Ruth Koshland Hellman Endowment & Building Fund
Jim Highsmith Honors
The Peter and Jacqueline Hoefer Alumni Composers Fund
The Peter and Jacqueline Hoefer Scholarship Fund
The Audrey and Les Hogan Vocal Scholarship
Lester A. Holmes Scholarship
The Arlene and Wolf Homburger Scholarship for Clarinet
The George Hopkins Scholarship in Composition
William S. Howe Chamber Music Scholarship
Andrew Imbrie Chamber Music Scholarship
InspirASIAN Scholarship
ISOM Annual Scholarship Fund
Edgar and Don Jones Memorial Scholarship
The Harriet Harrison Kelly Scholarship Fund
Sara Keyak Scholarship of the Nat'l Council of Jewish Women
Kolko Family Scholarship for String Students
Lewis Scholarship
Jane and Martin Livingston Memorial Scholarship
Barry Manilow Scholarship
Marineau Family Foundation Scholarship
Frank Noel Mathes Scholarship Fund
Dean B. McNealy Scholarship
Connie and Charles Meng Scholarship
Lorna Meyer and Dennis Calas Family Scholarship
Arthur Minton Scholarship
Robert and Maura Morey Scholarship
The Milton Mosk and Thomas Foutch Scholarship Fund
Colin and Sam Murdoch Chamber Music Scholarship Fund
Walter Oppenheim Violin Scholarship
O'Shaughnessy Scholarship Fund
Osher Foundation Scholars
Bernard Osher Foundation Scholarship
Peter F. Ostwald Scholarship Fund
The Kristin Pankonin Award
Harold G. Pischel, Jr. Scholarship
Peter B. Pischel Scholarship
Poland Endowed Scholarship
Presser Undergraduate Scholar Award
Milton Preves Scholarship in Viola, created by David and Judith Preves Anderson
Germain Prevost Viola Scholarship
Pritzker Scholarship for Musical Excellence
Marcia & Gene Purpus Scholarship
The Rainbow Scholarship Fund
Peter Dimitris Rangaves Scholarship
Corry Rankin Memorial Fund
Edna Reichmuth Scholarship Trust
Anthony J. Rine Vocal Scholarship
Beatrice M. Rine Piano Scholarship
Roots, Jazz, and American Music Heritage Scholars
Janet Rose Piano Scholarship
Margaret Rowell Cello Scholarship
James and Elizabeth Ryan Scholarship Fund
Milton Salkind Scholarship
Sanger Family Scholarship
James Schwabacher, Jr. Scholarship
Nathan Schwartz Memorial Scholarship
Harold W. Scheeline Piano Scholarship
C. Sheldon and Patricia Roberts Scholarship
Drs. Ben and A. Jess Shenson Scholarship
Sher-Right Scholarship Fund
Lev and Frances Shorr Scholarship
Betty Hamilton Shurtleff Scholarship
Jane Lawton Southcott Scholarship
Dorothy Richard Starling Foundation Scholarship
Evelyn and Russell Staton Scholarship
Dorothy Steinmetz Voice Scholarship Fund
Donald C. Stenberg Memorial Scholarship
Henia Stone Memorial Scholarship
Edward G. Stotsenberg Memorial Scholarship
David Subke Scholarship for Excellence in Flute or Composition Fund
Isadore Tinkleman Scholarship
Monte Toole Scholarship
The Nick Traina Foundation Scholarship
Joan and David Traitel Vocal Scholarship
The Hugh Trutton Scholarship for Collegiate Piano Students
Ernest Van Hook Scholarship
Marilyn Volpe and George Borkow Scholarship
Nancy Wakeman Scholarship
Manya and Harry Warner Piano Scholarship
Paul L. and Phyllis Wattis Foundation Scholarship
Phyllis Wattis Scholarship
Phyllis C. Wattis Scholarship Fund
Jessie Wegner Trust Scholarship
B. Gardner Wilcox Piano Scholarship
Iphigenia Wise Ochs Scholarship
William Wolski Violin Scholarship
Robert Yaryan Woodwind Scholarship
Gary and Linda Zellerbach Scholarship for Jazz Studies

Pre-College
Charles A. Becker Memorial Scholarship
Agnes and Byron Beildeck Music Scholarship Fund
The Peter Boesch and Darril Hudson Scholarship
Frank A. Campini Foundation Preparatory Scholarship
The Joseph Chan Scholarship
Scott Cmiel Scholarship
Kris Getz Composition Award
Tomoko Hagiwara 50th Anniversary Scholarship Fund
Tomoko Hagiwara 50th Anniversary Scholarship Fund
May S. Kurka Scholarship
Dr. Richard and Mrs. Sharonjean Leeds Emerging Young Musicians Scholarship Fund
Cherry Lin Scholarship in Honor of Tomoko Hagiwara
Martin Livingston Preparatory Scholarship
John McCarthy Endowed Preparatory Scholarship
Susan McCarthy Memorial Scholarship for Students of Musicianship
Stanley K. Nairin Scholarship
The Jessica Pastron Memorial Scholarship
Barbara Lull Rahm Scholarship
The San Francisco Conservatory of Music Vocal Fund
David Schneider Memorial Scholarship
Moon J. Song Scholarship
The Claire St. John Memorial Scholarship
M. Blair Vorsatz Scholarship in Honor of Tomoko Hagiwara
The Burton and Yaada Weber Scholarship
Marilyn Jo Wood Memorial Scholarship

Donors to the Ute and William K. Bowes, Jr. Center for Performing Arts
We thank the following supporters of the Bowes Center, our new residential and performing arts facility. We are grateful to those who have given or pledged their support to our new home for music as of June 30, 2022.
$25,000,000 and more
William K. Bowes, Jr. Foundation
$10,000,000 to $24,000,000
Timothy and Virginia Foo
Ann and Gordon P. Getty '62
Bernard and Barbro Osher
$5,000,000 to $9,000,000
Richard C. Blum and Senator Dianne Feinstein
Carol Franc Buck
Carol and Lyman Casey
Camilla and George Smith
$1,000,000 to $4,000,000
Lois Aldwin in memory of Peter J. Sgarbossa
Lucia Cha
Chi-Foon and Rebecca-Sen Chan
Cricky P. de Bord
Carol and Dixon Doll
Sakurako & William Fisher
The Herbst Foundation
James Hormel and Michael Nguyen
Estate of Darril Hudson
Cathie and Franklin P. Johnson, Jr.
Jonathan Logan Family Foundation
The Jay Pritzker Foundation
Barbara Ravizza and John Osterweis
Jane and Sanford Tom
Mr. and Mrs. Michael R. V. Whitman
Diane B. Wilsey
Roy Yue Wing and Ruth Hung An Lee
Diane and Howard Zack
$500,000 to $999,999
Sunlin and Priscilla Chou
William G. Irwin Charity Foundation
Fred Levin & Nancy Livingston, the Shenson Foundation in Memory of Ben & A. Jess Shenson
Susan and Philip Marineau
Payam Mirrashidi and Zornitza Stefanova
Mary and Bill Poland
Maria Shim and Nicholas Fox
Maureen & Craig Sullivan
$250,000 to $499,999
Norby Anderson
Cisco Meraki
Karen J. Kubin
Lisa S. and Peter S. Park
Helen and Maurice Werdegar
Diana C. Yee
Anonymous
$100,000 to $249,999
Phyllis and Andrew Berwick, Jr.
M.E. Broach IMO Nancy Kathryn Cunningham (Clark)
The Frank H. & Eva B. Buck Foundation
George Cogan and Fannie Allen
The Hearst Foundations
Leslie and George Hume
David Kremer and Marla Miller
Benjamin Loh and Wailan C. Loh
Aditi H. Mandpe, M.D.
Lorna Meyer and Dennis Calas
Meyer Sound
Nancy and Larry Probst
Pamela and Richard Rigg
Gary A. Rust, M.D. '83 and James Zhu
Elaine and David Shen
Barbara Walkowski
$50,000 to $99,999
Didi and Dix Boring
Jan and Jim Buckley
Gary Garabedian
Lisa and John Grotts
Bernice Lindstrom, in memory of John Lindstrom
Britt-Marie E. Ljung & Warren E. Miller
Deepika Pakianathan and Phil Pemberton
Melissa and Ritchie Post
Run GMC
Bauback Safa, M.D.
Sapere Aude Fund
Abraham Shen and Helena Watt-Shen
The Sher-Right Fund
Robert and Anne Zerbst
$25,000 to $49,999
Jeanette and Jack Chu
The De Silva-Chen Family
Guy Fong and Wa Li Family Legacy
Ann and Daniel Girard
McRoskey Mattress Factory
Marianne H. Peterson
Anne Popkin in honor of Jordan J. Popkin
Lisa and John Pritzker Family Fund
Joshua & Angela Rafner
Stephen Rubin
David H. Stull & Jessica R. Downs
Mary and Calvin Tilden
In memory of George Wertheim
Faye Constance Wilson
$10,000 to $24,999
Darla E. and Richard M. Bastoni
Janet Cluff
Bruce Colman
LaVaughn and Theodore Craig
Jerome and Thao Dodson
Patricia S. Elvebak
Addie Finseth
Vicki & David Fleishhacker in honor of Delia Ehrlich
Caitlin and James Freeman '92
Martha and Michael Helms
Betty and Malcolm Kistler
Ann and Jim Paras
Susan E. Roos
Nikki and Richard Szeto
Nancy Wakeman
Thomas Walker in memory of Marjorie Walker
John A. Williams
Terri Wong
Marty, Nathan and Alana Zack
Peggy and Lee Zeigler
$5,000 to $9,999
David and Judy Preves Anderson
Jola and John Anderson
Richard Bains, Class of 1974
Marie-José and Kent Baum
Edward and Marshia Beck
Drs. Nancy and Richard Bohannon
John and Romana Bracco
Lindsay Brown
Charles and Khin Calhoun
Melvin & Hella Cheitlin
Paul Christianson
Lucy and William Crain
Dr. Richard B. Dasher, BMus 1977
Anne Davis
Dale Doepke
Keith E. Doerge
Pamela Duffy
Barbara Jean Eden and Jon Eicholtz
Lynn and Anisya Fritz Family Fund
Margot Golding and Michael Powers
Amy Grossman
Tomoko Hagiwara '65
Hing Hsu
Patricia and Edward Hymson
Meri Jaye
Herbert Jeong
Yaowei & Xiaohui Jia Family Foundation
Martha Angove and Carl Kaufman
Rosemary and Norman King
The Kline Family Foundation
Walter P. Knoepfel
The Shih and Koh Families
Frances Y. Lai
Dr. Richard and Sharonjean Leeds
Dave Limcaco & Alfredo Villa
Robert and Cheryl Lind
Michael Lubin in memory of Mary Lubin
Jan Frances Maakestad
Annamarie and John McCarthy
Brad Jennifer Colleen and Claire McCullough Music!
Laura Kimble McLellan
Marilyn McMillan in memory of Helen Politis
Steve Merlo
Gail and Alec Merriam
D G Mitchell
Chunming Mo (1987)
Steve Natterstad
Judy H. Nelson
Barbara Newton
Kathleen Nicely
Osterweis Capital Management
Lise Deschamps Ostwald
Mitzi and Amy Palmer
Jamie Whittington and Peter Pastreich
Glenn Hill Reid
Kay and Ray Roberts
John M. Sanger
Jack & Betty Schafer
James A. (Sky) Schuyler [PSD '16] and Kathryn Goldman Schuyler
Adam Shalleck and Jacqueline Lange
Kenneth Shockey and James Steichen
Rashmi Sinha and Vikram Sahai
Laurence & Margaret Smith
Jack and Diane Stuppin Fund of Community Foundation Sonoma County
The Telegraph Quartet: E. Chin, J. Maile, P.L. Lin and J. Shaw
Brenda Tom '83 in honor of Mack McCray
Frederica and Michael Gorman
In memory of Shiu Ming Wan & Susan Yuk Suet Lau Wan
Elaine and Stanley Weiss
Beverly Wells in honor of Genevieve Howe
Drs. Steven and Emma White
Kathryn Wittenmyer
Anna and Jonas Wright
Dale E. Young
Anonymous (3)
$1,000 to $4,999
Sharon and Mark Barley
Elana Casanova-Hanson and Brian Hanson
Nancy Driggers 1978
Lisa and Dean Farwood
Marcia Forman
Joyce Friedman
Prof. David Garner '79
Alla Gladysheva
Adrienne Hirt and Jeffrey Rodman
Warren Jones '77
Don Kelley and Susan Getman
Jeffrey LaDeur '11
Weigang Li
Susan McConkey
Helen & Allan Ridley
Robert Messick
Hillevi Null
Jean Palmer
Marilyn G. Seiberling
In memory of Mark Sokol
Jessica Tien and Jeffrey Gao '16
John Stedman
Dr Indre Viskontas & Dr Adam Bristol
Charles Wegerle
Anonymous
$1 to $999
Christine Abraham
Stuart Alper
SFCM alumna, class of 2001
Elizabeth Amini
Jacqueline Archibald
Lynn Ishida Barbaree
Prof. Charles Barber
Raymond Bashista
Erna Bennewitz '92
Lareita & David Berky
Heinrich Bodeker
Ambur Braid 2008
Mary Briscoe
Kathleen Brown
Virginia Brown
Ken Bruckmeier
Beverly Brusa
Mary Clare Brzytwa
Heather Buchman
Cheryl Cain '98
Robert Callwell
Fernando Canales
Debbie and Steve Capozzoli
William J. Carlin
Swan Chang
Danielle Cheiken c/o 2016
Molly Chen, Class of 2025
Madeline Cieslak
Anne Cohen
Eleanor Cohen
Lauren Cony '95 in memory of Edward Cony
Susan Bruckner
Jennifer Culp
Tekla Cunningham
Betsey and John Cutler
Joan Dedo
Lisa Delan '89
John Diamante
Carole and Manuel Diaz
Krista '81 and John Feeney
Marsha Fine
Monica and Meir Finkelstein
Joyce Frankenberg
Alexandra Gilliam
David Gilson
Donna Goodman and Terence Craig
Christine Wachsmuth
Alex Granito Undergrad 2019 Projected Masters 2021
John Gravell
Erna Gulabyan
Robert Gunter
David Hammer
Newton and Katherine Harband
Elizabeth Harmetz '02
Jacque Harper MMus '95 Double Bass
Kitty and Scott Hayes
Susan and Keith Horrocks
Christine Grace Hsia, 2012
Donald Hurd
Alexandra Iranfar-Viloteau '14 and Thomas Viloteau '09
Michael Irwin
Marilyn and Jerry Jacobson
Esther Jennings
Edward Jeong, Jr.
Tian Jiang '85
Paul Jones
Mr. Sol Joseph, Honorary PhD
Sara Kashima
John Keaney
Cecilia and David Kim
Jisun-Lee R Kim '05, Collaborative Piano
Young-Nam Kim '96
Heather Klein '06
Nicholas Kopan
Ann and Richard Lanzerotti
Daniel G and Katherine Lau
Eugene & Gwen Lavin
Matthew J. Lavin '95 and Juan M Linares
Tszming Lee
Evangeline Liu *08
Dongshin Lloyd, 80
John Lonergan
Chien-Lin Lu '13
Suzanne Macahilig
Gail MacGowan '82
Alan Markle
Lisa and Mike Mayock
Gabrielle McColgan
Mrs. David Jamison McDaniel
Edward McGowan '94
Nic Meredith
Sita Milchev
Dennis Edelman and Marc Minardi
Harry Mitchell
Ann Moss '05
Patrick Moyroud
Caitlin Mullins
Bassam Nashawati 1992
Gail Nebenzahl
Robert Newman '76
Patricia Nicholson and Jonathan Meade
Joseph Ordaz '92
Marco Over
In memory of Kristin Pankonin
In memory of Elisabeth Parham
Barry Pearl
Gary Pro 1971 Classical Guitar
Sean Randolph
Joan and Mark Reiss
John Rengstorff
Barbara Riley
Rochelle Rubenstein
Jeanne and Milton Saier
Yan Sang
Dr. Jaz Sawyer
Sandra Schulz
Richard Schwarz
Jennifer Seaman '05, '06
Kay and Michael See
In honor of Mary Shek
Kathy G. Sherman '82
Jean Sloss
Sam Smith
Sherry and Judd Smith
Jennifer Sobol & Garrett Grant
Harriet & Mitchell Sollod
Cherrill Spencer
Peggy Bowes St. Clair
Ann Stone
Grace Suzuki '92
Jeanette Tan Chudnow '91
David Tanenbaum
Warren and Inez Torrington
Ron Trauner
Sarah J. Wald, M.M. (2014)
Kimberly Walter-Clark '93
Diana Weddigen '91
Zhao Wei '05
Bradford Welles
Darla Wigginton
Kayla Wilfong, Class of 2019
Susan H. Winston 1976
Paul Wiseman and Richard Snyder
Gloria Wong
Xiaolian Deng and Fusheng Wu
Jue Yao
Emma Andrea Yee '18
Franz Zhao MM, 2019
Anonymous (5)
*If we have made a mistake in our listings, please accept our apologies and let us know at giving@sfcm.edu or 415-503-6210 so we may correct it.