Emerging Black Composers Project Winner Jens Ibsen Is Here to Rock the Classical Music World
How the already-acclaimed singer found his voice as a composer and his message to the classical music world.
By Mark Taylor
Jens Ibsen was born for music, quite literally. His American father, a lover of West African drumming, thought, why not learn more about it, straight from the source? He traveled to Ghana to study the sound, and that's where Ibsen's story starts, some 26 years ago.
"Long story short, he met my mother and came back with a whole new family," Ibsen said. "I literally exist because of an interest in world music." Born in Accra, Ghana, Ibsen and his twin sister Yasmina moved to the Bay area as infants, but their Ghanaian heritage was ever-present in their upbringing. "I grew up hearing everything from diasporic African music to samba, soul, R&B, and everything in between," he added.
Today, Ibsen is an accomplished singer and promising composer who last month was named the second annual winner of SFCM and the San Francisco Symphony's Emerging Black Composers Project. Launched in 2020, it's a long-term program designed to spotlight early-career Black American composers and their music. And while Ibsen's composition career may only be beginning, his musical roots run long and deep.
Ibsen's childhood was a musical one. His father, Eric, played in a number of drumming ensembles and says his mother, though not classically trained, is a talented singer and music lover. At 6 he started singing in church, and by 8 had been invited to join the Regazzi Boys Chorus, the largest San Francisco Bay Area boys chorus. By 11 he'd caught the attention of the famed Vienna Boys Choir when his father rather candidly asked an organizer, "Do you take foreigners?" They did.
The decision to uproot his life for music wasn't easy, but it was his then-11-year-old sister who decided for him. "She said, you don't want to be 80 years old and wondering what could have been?" he said. Upon joining, he became the first African-born member of the world-renowned choir. "It changed my life. I had to learn German, I had to earn the respect of my peers." With the Vienna Boys Choir, Ibsen solidified his life in music, his vocal talents taking him across 10 countries and countless performances on some of the world's biggest stages. By his teen years he was well on his way to becoming an opera singer.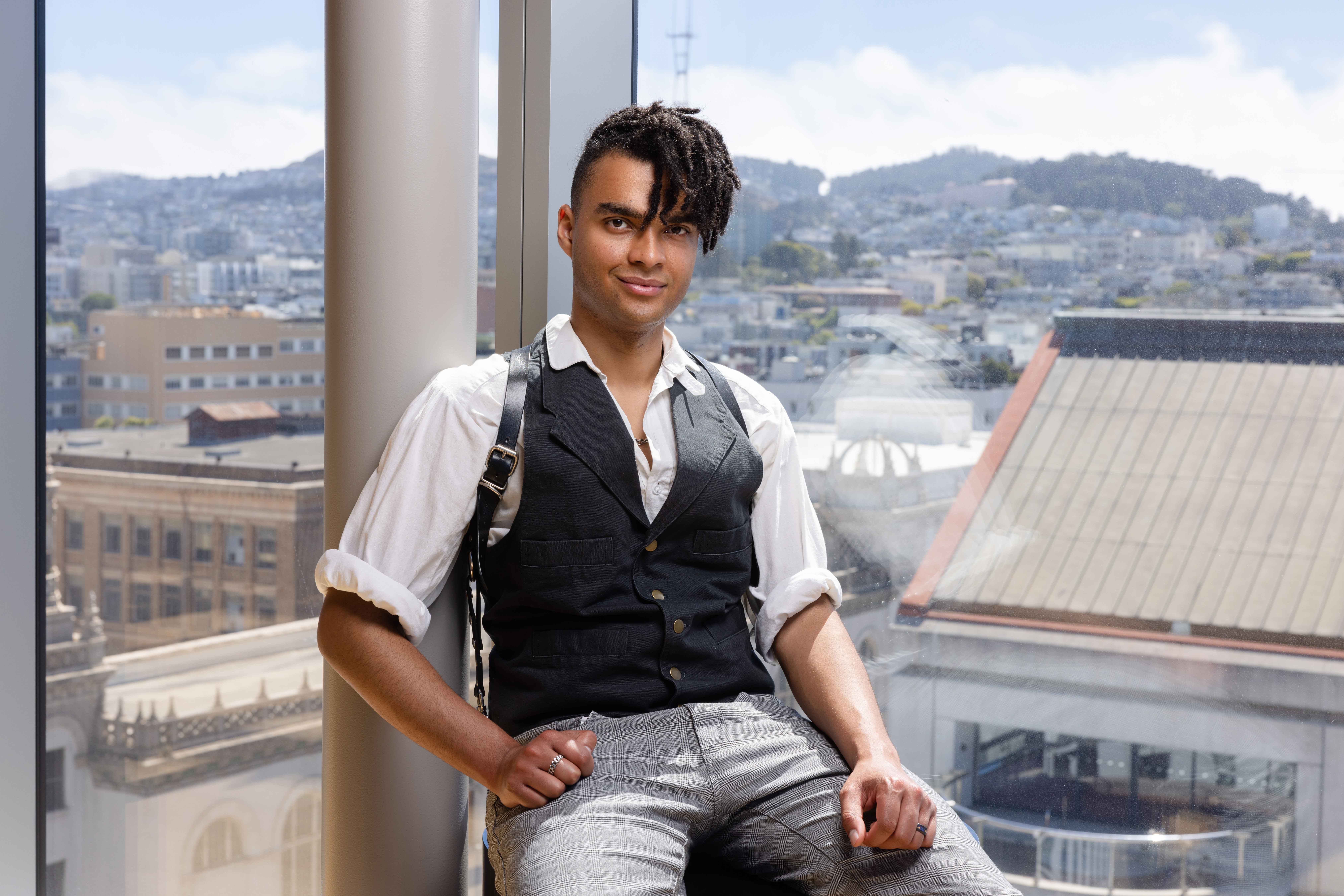 But then things changed. Ibsen remembers one of his first composition teachers, Matt Cmiel, giving him some life-altering advice. "He said 'the singing role is not enough for you, you have more to say as an artist' and I think he was right about that," he said. Ibsen went on to study voice and composition in undergrad, completing his B.A. in music composition at Pepperdine University and his M.M. in music composition at the Mannes School of Music.
Through college and beyond Ibsen continued to sing and write music, adding progressive metal to his list of inspirations. "The thing I love about progressive metal is you have music that is incredibly complex but it's still digestible to the average person." He hopes his work echoes this sentiment.
Ibsen's identity as a singer and composer is an evolving one. "For so long I felt like a singer who happened to write music," he continued. "I am still serious about singing, and I want singing to always be part of my life." But winning the 2022 Emerging Black Composers Project has helped build his confidence as a composer. The prize comes with a $15,000 commission and the premiere of his work with the San Francisco Symphony, and he says, "Prior to 2020, nothing was happening, not a single call. It has been a major adjustment to go from complete obscurity to writing for the San Francisco Symphony," he said.
With his genre-bending skills, Ibsen plans to make his mark on the music world and challenge what "classical music" means, and in doing so, expose more to the genre. "I want to write music that makes you think, I want to dismantle the class barriers around meaningful artistic experiences," Ibsen added.
With his composition career just starting, Ibsen calls winning the second EBCP commission a personal victory and one he was "totally flabbergasted to win!" And, agreeing with the ethos behind the 10-year project, Ibsen challenges other music organizations and institutions to diversify their music and find ways to give others like him the platforms they've been waiting for. "If you want to nurture and foster an inclusive contemporary classical scene, we have to build that scene," he continued. "The work does not start or end with me."
Learn more about the Emerging Black Composers Project.