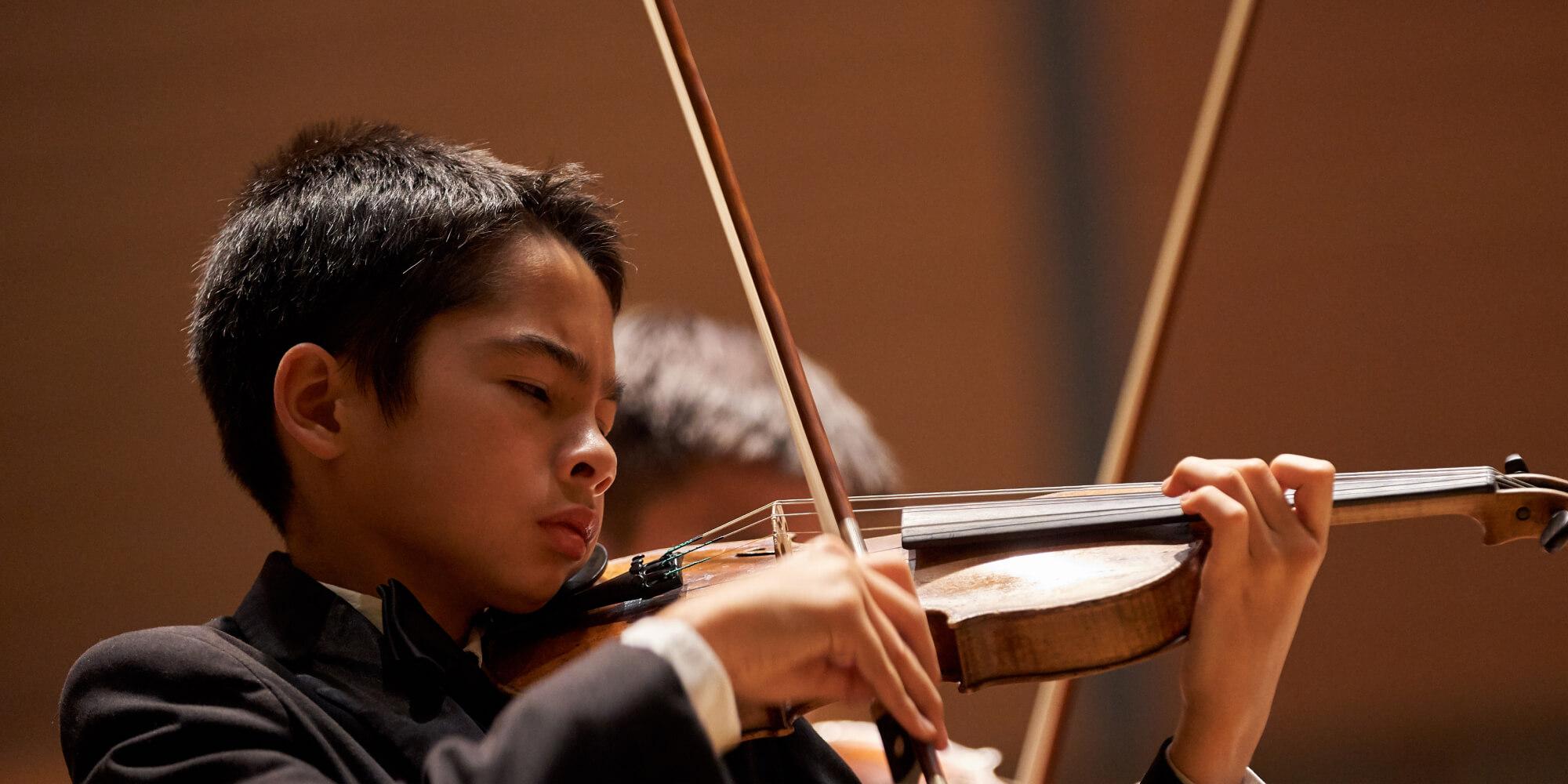 It's never too early to start.
SFCM's Pre-College division is an immersive program that instills the value of music in youth 18 and under, providing an artistic framework and tailored instruction for the next generation of musicians. Our curriculum integrates private lessons with musicianship courses, small and large ensemble experiences, master classes, jury assessments, and performance opportunities, making music a core part of their lives.

Our program has earned a national reputation for providing superior training to young musicians throughout their course of study. As a result, our alumni have excelled, entering top-level collegiate music schools and conservatories, and distinguishing themselves professionally as performers, composers, teachers, and scholars.

Admission to the comprehensive Pre-College program is by audition only. It is a program for students ages 18 and under. While there are no minimum age requirements for acceptance, applicants must have at least 1-2 years prior study and demonstrate proficiency in their chosen major to be considered for admission. Opportunities to start musical studies are available through our Early Childhood Program. Applicants must request a preferred private instructor at the time of application. Please refer to the Pre-College Faculty listing for teacher information.

We welcome you to explore the offerings of our curriculum, and we encourage you to attend our Open Classroom Day (scheduled in March every year) to observe all aspects of our program.

2019–20 Pre-College Brochure ›

Invest in our youth by making a gift to Pre-College today.
Donate Now