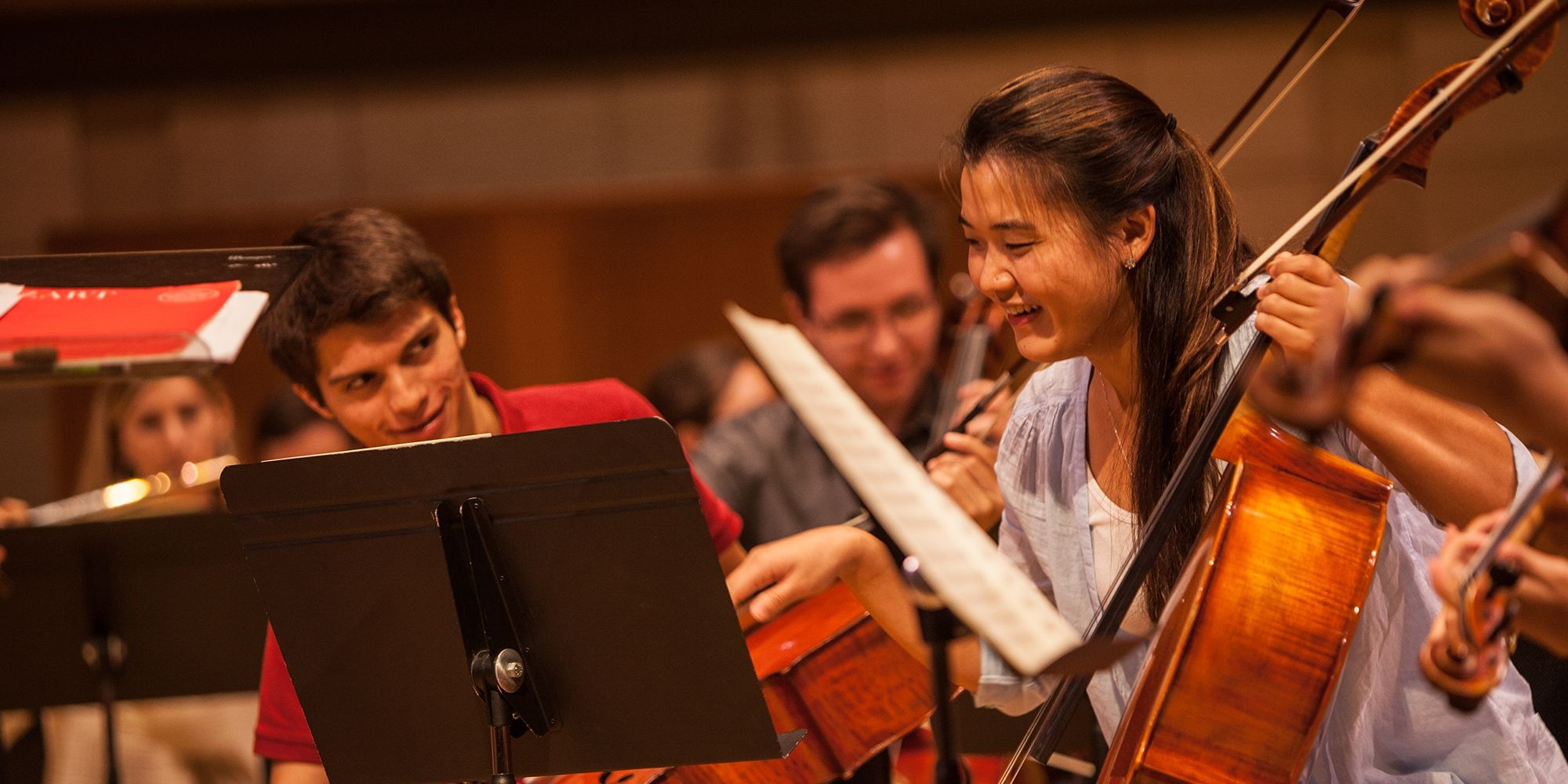 Success Begins with Aspiration.
Become a part of one of the country's most forward-thinking musical institutions.
Applying to colleges can be time consuming and confusing. That's why our team at the Office of Admission is at your disposal. We can guide you through putting together your application, clarify audition requirements, and help you prepare for your visit to San Francisco.
SFCM is a place of adventure, excellence, and fun. In our collaborative atmosphere, you'll hone your talents, developing artistically, professionally, intellectually, and as an individual. We look forward to making your path into the Conservatory as simple and enjoyable as possible.
We are here to help, so please let us know if you have any questions about SFCM. Or better yet, come in for a tour and see it for yourself! While you're here, you can take in all that San Francisco's performing arts district has to offer, including performances at the San Francisco Symphony, San Francisco Opera, San Francisco Ballet, and SFJAZZ Center, featuring SFCM faculty members.
For general questions or to schedule a tour, please contact the Office of Admission: apply@sfcm.edu | 800-899-SFCM | Visit Us | Facilities
Announcement
Application for 2019-20 Enrollment is Now Available
6:1
Student-Teacher Ratio
57° F
Average High in January :)

Meet Admissions
Get to know us! We're here to help.
Meet our team ›
Lisa Nickels

Alyssa Saint

Jason Lawrence

Face it. You belong here.