SFCM's Baroque Ensemble performs music of the 17th and 18th centuries in orchestral and chamber settings. As a member of the Ensemble, you'll gain a sense of period performance practices and expand your repertoire with Baroque masterworks that have served as the foundation for the compositional development of Western harmony and voice leading.
The instrumentation of the Baroque Ensemble is fluid; repertoire dictates which instruments are needed. In most cases, nearly all instruments and voice types can participate. You'll use either your primary instrument or its period equivalent. Whether you're versed in the repertoire or are playing continuo for the first time, it's a chance to explore historical performance practice with peers from a variety of disciplines.
A variety of pieces have been performed in the recent past, including Handel's Ode for St. Cecelia, Semele, Serse, Rinaldo, Giulio Cesare, Ariodante, Rodelinda, Atalanta, Agrippina, Alcina, Monteverdi's L'incoronatione di Poppea, Purcell's The Fairy Queen and Charpentier's Les arts florrisants. The ensemble has also participated in the premieres of new works by SFCM composition faculty members Mason Bates and Elinor Armer.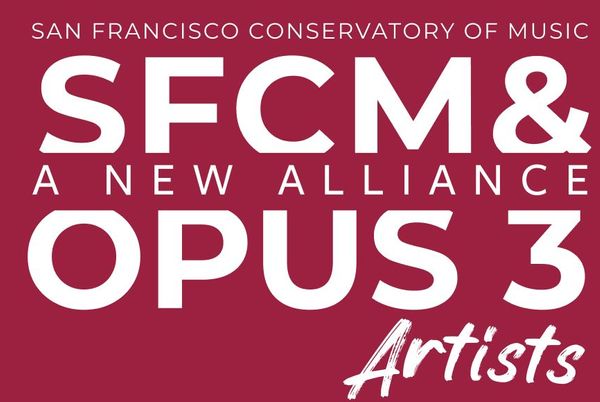 SFCM changed global music education in 2020 by acquiring management company
Opus3 Artists
, home to over 250 top musicians. Masterclasses, recording sessions, and side-by-sides with members of the Opus 3 roster are only the beginning of our work together to invent the future of performances.