Panel and Prizes
Prizes
The winner will receive a $15,000 commissioning award, mentorship from a trio of Music Directors (Esa-Pekka Salonen, Edwin Outwater, and Daniel Bartholomew-Poyser), as well as receive the rare opportunity to workshop, edit and refine the piece with the San Francisco Conservatory of Music Orchestra or similar ensemble, months before the final score is due. The workshop will be recorded as a study tool for the composer, and all associated recording fees, travel expenses, and copyist fees will be covered separately/additionally from the commission award. The winner's commission will be premiered by the San Francisco Symphony. In the first year of the Program, the judges awarded commissioning prizes to three additional composers. When entries are received this year, the judging panel will determine whether recognition of composers other than the winner is appropriate and feasible.
Panel
All applications are reviewed through an anonymous process by a committee that includes Bartholomew-Poyser, Outwater, Salonen and industry leaders Elinor Armer, Anthony Davis, Germaine Franco, and Joseph Young, as well as new members for 2022. Trevor Weston will join the committee in an ex-officio role.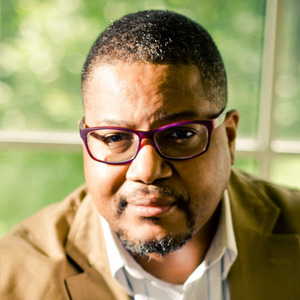 2021 EBCP Fellow
Trevor Weston'smusic has been called a "gently syncopated marriage of intellect and feeling." (Detroit Free Press) Weston's honors include; the George Ladd Prix de Paris from the University of California, Berkeley, a Goddard Lieberson Fellowship and the Arts and Letters Award in Music from the American Academy of Arts and Letters. He is a fellow from the Virginia Center for the Creative Arts and the MacDowell Colony. Weston won the first Emerging Black Composers Project sponsored by the San Francisco Conservatory of Music and the San Francisco Symphony.
Weston's Flying Fish, co-commissioned by Carnegie Hall for its 125 Commission Project and the American Composers Orchestra, was described as having, "…episodes of hurtling energy, the music certainly suggested wondrous aquatic feats." The Bang on a Can All-Stars premiered Weston's Dig It, for the Ecstatic Music Festival in NYC in 2019. Weston's work Juba for Strings won the 2019 Sonori/New Orleans Chamber Orchestra Composition Competition.
Dr. Weston is currently Professor of Music and Chair of the Music Department at Drew University in Madison, NJ and an instructor for the MAP and Pre-College programs at the Juilliard School, NYC.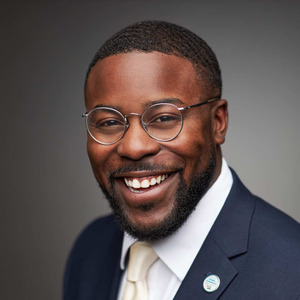 CEO of Chicago Sinfonietta
Blake-Anthony Johnson has, throughout his career, extended the artistic, commercial, and technological boundaries of what an orchestra can be in the 21 st century through creative
leadership, commitment to innovation, and progressive vision. The first African American executive to guide a nationally renowned orchestra, he is President and Chief Executive Officer of the award-winning Chicago Sinfonietta. An active member of numerous organizational boards and committees, including the City of Chicago's Department of Cultural Affairs & Special Events (in various roles) the Cultural Arts Council for the City ofChicago, The Sir Georg Solti Foundation U.S., and the League of American Orchestras' EDIOrchestra Management Committee, Johnson is an accomplished musician, and a former professional cellist and protégé of Michael Tilson Thomas at New World Symphony. The recipient of the 2022 Chicago Community Trust Daniel Burnham Fellowship, his former posts include two terms on the National Endowment for the Arts Music Panel.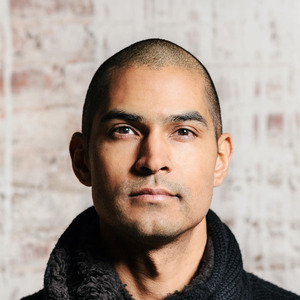 Internationally Renowed Cellist and Collaborator
Jeffrey Zeigler is one of the most innovative and versatile cellists of our time. He has been described as "fiery", and a player who performs "with unforced simplicity and beauty of tone" by the New York Times. Acclaimed for his independent streak, Zeigler has commissioned dozens of works, and is admired as a potent collaborator and unique improviser. As a member of the Kronos Quartet, he is the recipient of the Avery Fisher Prize, the Polar Music Prize, the President's Merit Award from the National Academy of Recorded Arts (Grammy's), the Chamber Music America National Service Award and The Asia Society's Cultural Achievement Award.
Jeffrey Zeigler was the cellist of the internationally renowned Kronos Quartet for eight seasons. Mr. Zeigler has released dozens of recordings for Nonesuch Records, Deutsche Grammophon, Cantaloupe and Smithsonian Folkways and has appeared with Norah Jones on her album Not Too Late on Blue Note Records. Zeigler can also be heard on the film soundtrack for Paolo Sorrentino's Academy Award winning film, La Grande Bellezza, as well as Clint Mansell's Golden Globe nominated soundtrack to the Darren Aronofsky film, The Fountain. Zeigler is currently the Assistant Professor of Chamber Music and Innovation at the Frost School of Music of the University of Miami.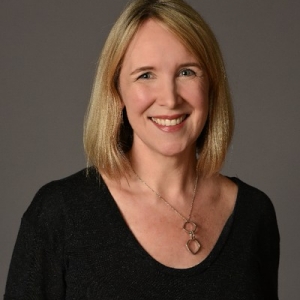 Manager of Artistic Planning for the NAC
Daphne Burt is the manager of artistic planning for the Canada's National Arts Centre Orchestra. With music director Alexander Shelley, she leads the program planning for the full season of the NAC Orchestra, where her passions are discovering new voices and supporting the work of Canadian artists.
Throughout her career in classical music, including programming for the Milwaukee Symphony Orchestra and the Saint Louis Symphony Orchestra, she has worked with a long list of  conductors and composes alike, including Pinchas Zukerman, Oliver Knussen, Xian Zhang, Joana Carneiro, Howard Shore, Philip Glass, and Ana Sokolovic.,
As artistic manager for the Milwaukee Symphony Orchestra, Ms. Burt was a founding member of Symphonic Pops Consortium which, from within the orchestra industry, develops new programs of popular music for North American Orchestras.  
Daphne has called Canada home for the past 20 years. She hails from south Georgia, where she learned bassoon and piano, and  her childhood delights were old movies, marching band, and her family's catfish restaurant.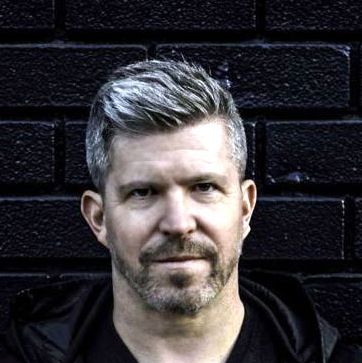 Internationally Recognized Conductor, SFCM Music Director
Considered "one of the most innovative conductors on the scene today," Edwin Outwater works with orchestras and institutions throughout the world, producing, curating, and conducting unique concert experiences. He frequently premieres new works and connects audiences with repertoire beyond the mainstream. Recent wide-ranging projects include collaborations with Renée Fleming, Yo-Yo Ma, Wynton Marsalis and the Jazz at Lincoln Center Orchestra, John Lithgow, and Metallica. Outwater has a long association with the San Francisco Symphony. He regularly conducts and curates their SoundBox series, and has conducted and hosted "Holiday Gaiety", an LGBTQ holiday concert he created with drag performer Peaches Christ. He was Music Director of the San Francisco Symphony Youth Orchestra leading them on a highly acclaimed European tour, and also served as San Francisco Symphony Director of Summer Concerts. Outwater is Music Director Laureate of the Kitchener-Waterloo Symphony, where he returns regularly. Recent guest appearances include the New York Philharmonic, Chicago Symphony, Philadelphia Orchestra, National Symphony, Brussels Philharmonic, and the Tokyo Metropolitan Symphony Orchestra.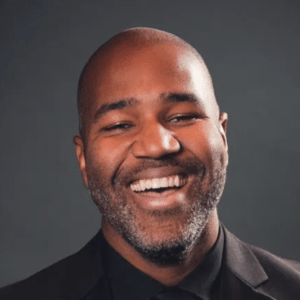 EBCP Chair
A passionate communicator, Daniel Bartholomew-Poyser brings clarity and meaning to the concert hall, fostering deep connections between audiences and performers. Bartholomew-Poyser concurrently holds two conducting posts: Barrett Principal Education Conductor and Community Ambassador of the Toronto Symphony Orchestra, and Artist in Residence and Community Ambassador of Symphony Nova Scotia. He served as Assistant Conductor of the Kitchener-Waterloo Symphony and Associate Conductor of the Thunder Bay Symphony Orchestra. Bartholomew-Poyser has performed with the National Arts Centre Orchestra, Vancouver Symphony Orchestra, Edmonton Symphony Orchestra, Calgary Philharmonic, Chicago Philharmonic; has enjoyed an increasing partnership with the San Francisco Symphony over six seasons; and was cover conductor with the Washington National Opera in 2020.
In the 2021–22 season Bartholomew-Poyser will debut with the Carnegie Hall Link-Up Orchestra, Detroit Symphony Orchestra, Regina Symphony Orchestra, and the Prince Edward Island Symphony Orchestra. Host of Canadian Broadcasting Company's (CBC) nationally broadcast weekly radio show Centre Stage, he also serves on the Boards of both Orchestras Canada and The Conductor's Retreat at Medomak, headquartered in Michigan. He is the subject of a multi award-winning CBC documentary Disruptor Conductor, focusing on his efforts to extend the boundaries of the orchestral music world through concerts for Neurodiverse, Prison, African Diaspora, and LGBTQ2S+ populations. 
Daniel Bartholomew-Poyser earned his Bachelor in Music Performance and Education from the University of Calgary, and his Master of Philosophy in Performance from the Royal Northern College of Music in Manchester, England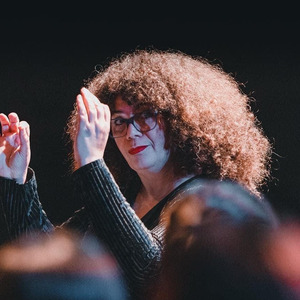 Artistic Director, SF Girls Chorus
Valérie Sainte-Agathe, a native of Martinique, is the  Chorale Director of Philharmonia Baroque.  She has served as the Artistic Director of the San Francisco Girls Chorus since 2013, and developed projects with Chanticleer, The King's singers, Roomful of teeth and Tenet. She toured with Kronos Quartet to conduct the world premiere of At War With Ourselves by Michael Abels throughout the U.S and was invited as a guest conductor with the San Francisco Symphony for a program featuring works of Brahms conducted by Nathalie Stutzmann. Later this fall, she will be the Guest Conductor for new music ensemble Volti, creating pieces by Caroline Shaw and Pamela Z.
In 2018, Ms. Sainte-Agathe made her Carnegie Hall debut with the Philip Glass Ensemble, conducting with Michael Riesman in Glass's Music with Changing Parts. She also conducted the Philip Glass Ensemble in another performance of this work making her debut at London's prestigious Barbican Center in 2019 . Between 2014 and 2016, she prepared choruses for Lisa Bielawa's made-for-TV opera, Vireo and for Taylor Mac's "Holiday Sauce'' production.
She released two recordings:  Final Answer, on Orange Mountain Music, and  My Outstretched Hand, featuring composer Aaron Jay Kernis and The Knights conducted by Eric Jacobsen.