Rubin Institute Writers Panel
Natasha Gauthier
Opera Canada and Artsfile
Natasha Gauthier has been covering the performing arts for leading newspapers and magazines in Canada and the United States, in English and French, for more than 20 years. She is the classical music and dance critic for Opera Canada and Artsfile, a publication that covers the arts based in Ottawa.

Recently, she was the classical music and dance critic for the Ottawa Citizen/Sun. She was one of the founding critics of Montreal's HOUR Magazine, and has written about the topic for La Scena Musicale, the Montreal Gazette, La Presse, and L'Actualité. She has also served on the classical music and dance juries for the Governor General's Performing Arts Awards.

Natasha has a B.A. in journalism from Concordia University.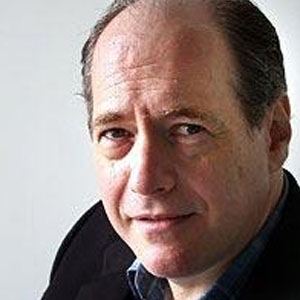 Gary Giddins
Formerly of
The Village Voice
Gary Giddins wrote the "Weather Bird" jazz column in the Village Voice from 1973 through 2003, and served as artistic director of the American Jazz Orchestra, 1986-92. He was the Executive Director of the Leon Levy Center for Biography at the CUNY Graduate Center, where he also taught, from 2011 to 2016. His essays on music and film have appeared in diverse publications including The New York Times, The Atlantic, DGA Quarterly, The New Yorker, Esquire, Vintage, Jazz Times, The Los Angeles Times, The Wall Street Journal, and The New York Sun. He has received a National Book Critics Circle Award, the Jazz Journalists Association Lifetime Achievement Award, a Guggenheim Fellowship, a Peabody, a Grammy, two Ralph J. Gleason Music Book awards, and six ASCAP Deems Taylor Awards for Excellence in Music Criticism. He wrote and directed three documentary films and has appeared in many others, notably Ken Burns's Jazz. His books are Riding on a Blue Note, Rhythm-a-ning, Faces in the Crowd, Satchmo, Celebrating Bird: The Triumph of Charlie Parker, Visions of Jazz, Bing Crosby: A Pocketful of Dreams, Weather Bird, Natural Selection, Jazz (with Scott DeVeaux) and Warning Shadows: Home Alone with Classic Cinema. The textbook edition of Jazz is used at universities across the country. Giddins is now at work on a short life of George Gershwin. The long-awaited second volume of his biography of Bing Crosby, Bing Crosby: Swinging on a Star, the War Years 1940-1946, will be published by Little, Brown in November 2018. He lives in New York with his wife Deborah Halper.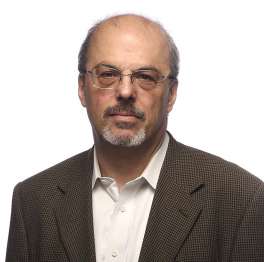 Joshua Kosman
San Francisco Chronicle
Joshua Kosman has covered classical music for the San Francisco Chronicle since 1988, reviewing and reporting on the wealth of orchestral, operatic, chamber, and contemporary music throughout the Bay Area. He holds degrees in music from Yale and UC Berkeley, and is a contributor to the New Grove Dictionary of Music & Musicians, 2nd Edition, and the New Grove Dictionary of Opera. He is the former vice president of the Music Critics Association of North America and a past winner of the ASCAP-Deems Taylor Award for music criticism, and his articles have won awards from the Society of Professional Journalists and the San Francisco Peninsula Press Club.
In his spare time, he is the co-constructor of a weekly cryptic crossword puzzle in The Nation magazine, and has repeatedly placed among the top 20 contestants at the American Crossword Puzzle Tournament.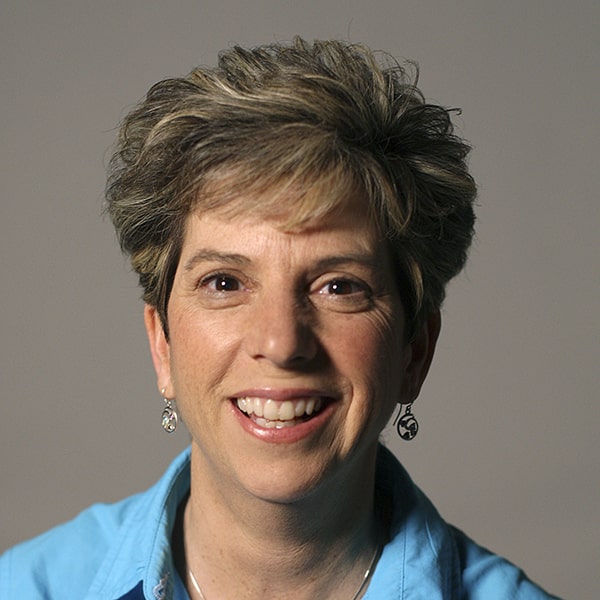 Janice Page
The Washington Post
Janice Page is the arts editor at The Washington Post, where she oversees coverage of, among other things, theater, visual art, classic music, dance, and movies. She came to The Post in June of 2019 from The Boston Globe, where she was deputy managing editor for arts and newsroom innovation.
Previously, Page spent most of the 1990s on staff at The Los Angeles Times as an arts & entertainment editor and writer, and prior to that was an editor and writer at The Providence Journal-Bulletin. She is forever grateful to have cut her journalistic teeth as managing editor of the weekly Old Colony Memorial in Plymouth, Massachusetts, where the most famous attraction is a rock.
Her new-media adventures including serving as executive producer of MSN's BostonSidewalk.com, director of programming for CMGI's MyWay.com, and senior vice president and chief operations officer of USAchefs.com.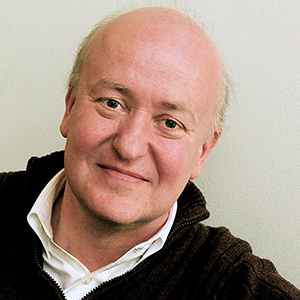 Tim Page
Formerly of The Washington Post
Tim Page won the Pulitzer Prize for criticism in 1997 for his writings about music in the Washington Post, where he was chief classical music critic from 1995 to 2008. Prior to coming to the Post, he served as the chief music critic for Newsday and as a music and cultural writer for the New York Times. During his years in New York, he was the host of an afternoon program on WNYC- FM that broadcast interviews with hundreds of composers and musicians, including Aaron Copland, Virgil Thomson, Dizzy Gillespie, Philip Glass, Meredith Monk, and Steve Reich. He is currently a regular contributor to the New York Review of Books.
Page recently served as special contributor to Past / Forward, The LA Phil at 100 (Los Angeles Philharmonic, 2018), in which he conducted new interviews with the LA Philharmonic's living Music Directors. Other books include The Glenn Gould Reader (Alfred A. Knopf, 1984), William Kapell: A Documentary Life History of the American Pianist (IPAM, 1992), Music From The Road: Views and Reviews 1978 - 1992 (Oxford University Press, 1992), Dawn Powell: A Biography (1998), The Unknown Sigrid Undset (Steerforth, 2001), Tim Page on Music (Amadeus Press, 2002), What's God Got To Do With It?: Robert Ingersoll on Free Thought, Honest Talk and the Separation of Church and State (Steerforth Press, 2005), and Carnegie Hall Treasures (HarperCollins, 2011). Parallel Play (Doubleday, 2009) is a memoir of his childhood. From 2008 to 2020, he was a Professor in two departments at the University of Southern California: he is presently a Distinguished Visiting Professor at the Peabody Institute.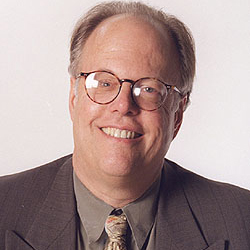 John Rockwell
Formerly of The New York Times
John Rockwell is a writer and an arts critic. He was educated at Phillips Academy Andover, Harvard College, the University of Munich, and the University California at Berkeley (M.A. and Ph.D. in German cultural history). From 1969 to 1972 he worked as a music and dance critic at the Oakland Tribune and the Los Angeles Times.
Thereafter a longtime employee of the New York Times, he served as classical music critic, reporter, and editor; chief rock critic; European cultural correspondent; editor of the Sunday Arts & Leisure section; arts columnist; and chief dance critic. He also founded and directed the Lincoln Center Festival for its first four years.
Retired from the Times since 2007, he has been a prolific freelancer throughout his career, and is now a New York correspondent for Opera magazine and the Financial Times in London. Rockwell has published books on American musical composition, Frank Sinatra, and Lars von Trier, as well as a journalistic compilation. The editor of a recent New York Times coffee-table book on the 1960s, he is contemplating a wide-ranging study of The Magic Flute. He has served on the boards of the University of California at Berkeley, Harvard University, the National Arts Journalism Program, and the Curtis Institute of Music.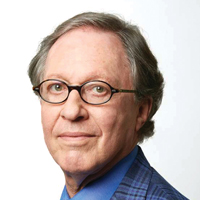 Stephen Rubin
Consulting publisher for simon & schuster
Rubin Institute benefactor, Stephen Rubin, is a longtime publishing executive, most recently, as the President and Publisher of Henry Holt. During his decade-long tenure there, the company's many notable books included the bestselling autobiography of Elton John, Me, the memoir of Edward Snowden, the 2.5 million runaway bestseller Fire and Fury by Michael Wolff, the historic Killing series by Bill O'Reilly with more than 17 million copies in print, the novels of two-time Booker Award winner Hilary Mantel, Being Mortal by Atul Gawande, Elizabeth Kolbert's Pulitzer Prize winning The Sixth Extinction, the memoirs and diaries of Andy Cohen, and The Vanity Fair Diaries by Tina Brown. Rubin resigned from Holt in early 2020 and is currently a consulting publisher for Simon and Schuster.
Rubin began his almost three-decade-long career in book publishing as executive editor at Bantam Books in 1984, rising to publisher of adult trade at Bantam. During his distinguished career, he has held many posts, most notably with various iterations of Doubleday, starting in 1990, with a three-year stint in London as chairman and CEO of Bantam Doubleday Dell, and continuing through 2009.
Under his leadership, Doubleday and its affiliated companies published a highly regarded mix of major fiction and nonfiction. Among them are novels by writers John Grisham, Dan Brown, Margaret Atwood, Pat Conroy, Ian McEwan, and Christopher Reich, and contemporary general interest works by Bill Moyers, Bill Bryson, Bill O'Reilly, Suze Orman, Mitch Albom, and Tina Brown.
Prior to joining the book publishing industry, Rubin was a newspaper and magazine journalist and worked as a freelancer for The New York Times from 1970 until the early 1980s. He wrote numerous profiles of many prominent classical musicians, including Luciano Pavarotti, Georg Solti, James Levine, Renata Scotto, Arthur Fiedler, Pierre Boulez, Isaac Stern, Rafael Kubelik, Birgit Nilsson, and Plácido Domingo, as well as manager Ronald Wilford and impresario Sol Hurok. He also served as an editor at United Press International news agency and Vanity Fair, and is the author of The New Met in Profile.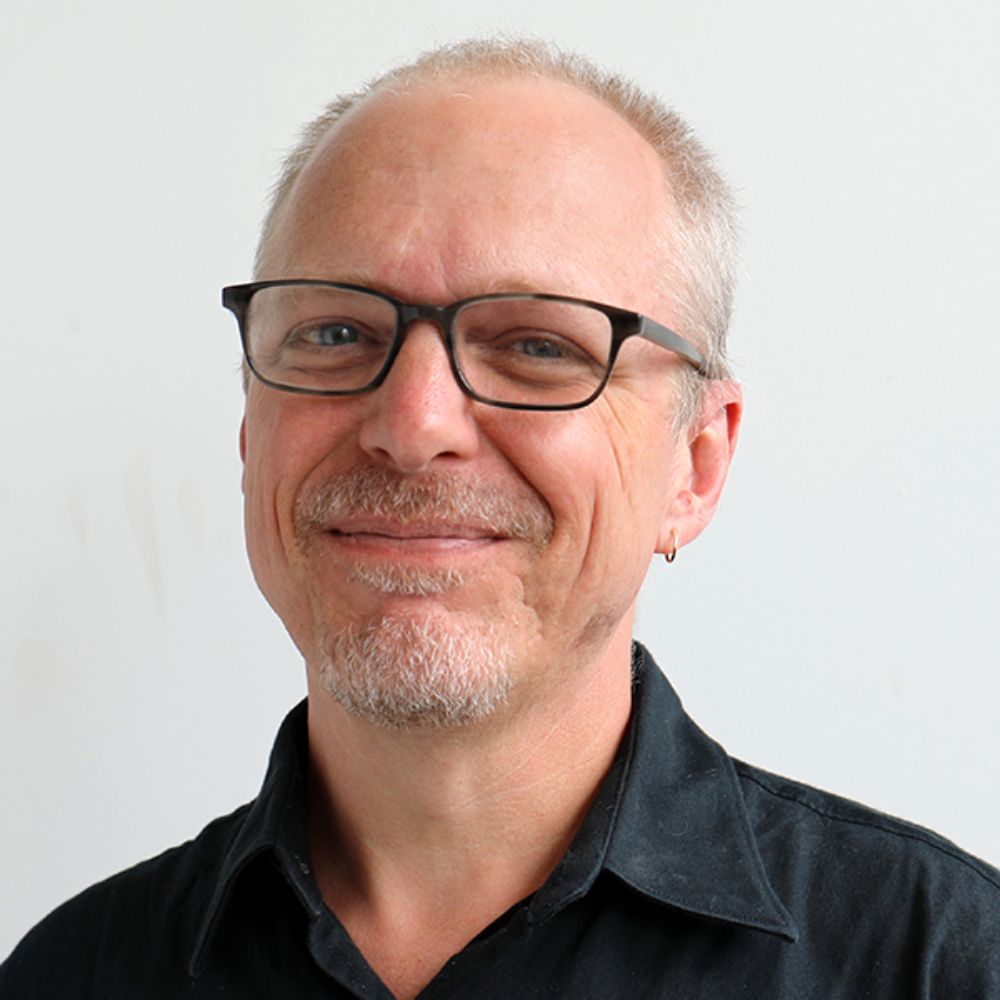 Steve Smith
New York Public Radio
Steve Smith is the Culture & Art Editor for New York Public Radio, covering the city's arts, artists, institutions, and communities for WNYC radio and the Gothamist website. Steve came to WNYC from NPR, where he served as a senior editor on the Arts, Culture and Books desk. Born in Georgia and raised in Texas, Steve first realized he actually was a New Yorker while enrolled in college in San Antonio. After five years as a program host at a Houston classical radio station, he packed up his belongings (including a hardcover copy of John Schaefer's book New Sounds), drove to Long Island, and grew acquainted with WNYC during twice-daily hour-long commutes. Steve spent 13 years as a music editor at Time Out New York, for more than half that time doubling as a classical music critic for The New York Times. He joined the Boston Globe as an assistant arts editor, covering museums and galleries in addition to music, then came home to New York City to establish National Sawdust Log, a digital arts publication embedded within the Williamsburg concert venue and arts incubator National Sawdust. He lives in Jackson Heights, Queens, with his wife, journalist and scholar Lara Pellegrinelli, their daughter, and two dogs.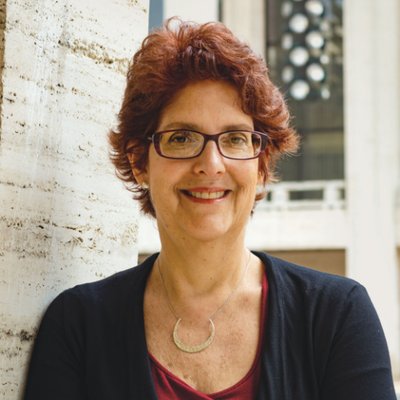 Heidi Waleson
The Wall Street Journal
Heidi Waleson is a New York City-based opera critic for the Wall Street Journal, covering opera performances and news around the U.S. She is the author of the recently published "Mad Scenes and Exit Arias: The Death of the New York City Opera and the Future of Opera in America" (Metropolitan Books, Henry Holt and Company, 2018). She is also a regular contributor to Symphony Magazine, Opera News, Opera Now (UK), Musical America Worldwide, Early Music Magazine, and other national and international publications. Her hundreds of published pieces include criticism, commentary, personality profiles, book reviews, and articles on current issues in classical music, including such topics as how American orchestras are rethinking their missions and the role cultural institutions and working musicians in music education. Special interests include contemporary opera and historical performance.
Waleson has appeared as a lecturer and panelist for the Metropolitan Opera Guild Education Department. She has also written extensively about the public policy of philanthropy and is the author of Turning Passion Into Action: Giving While Living (2010) for the Atlantic Philanthropies and A Trust Fulfilled: Four Decades of Grantmaking by the Mary Flagler Cary Charitable Trust (2009). She is a noted authority on the issues of foundation impact and lifespan, particularly alternatives to perpetual terms.
Waleson graduated from Yale College and served as a teacher and teacher-trainer with the Peace Corps in the Central African Republic.