Recital
Telegraph Quartet Recital
Wednesday, November 8 2023, 07:30 PM
at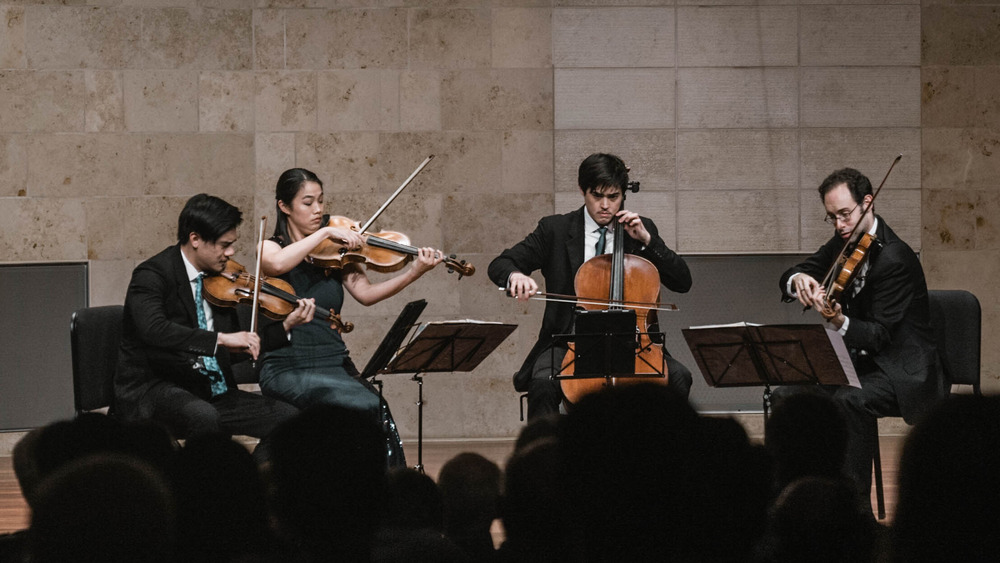 This event is sold out.  To join the waitlist, please fill out this form.
Program
Grażyna Bacewicz: String Quartet No. 4
     I. Andante - Allegro molto
     II. Andante
     III. Allegro giocoso
Benjamin Britten: String Quartet No. 1 in D Major, Op. 25
     I. Andante sostenuto - Allegro vivo
     II. Allegretto con slancio
     III. Andante calmo
     IV. Molto vivace
-Intermission-
Mieczysław Weinberg: String Quartet No. 6 in E Minor, Op. 35
      I. Allegro semplice
     II. Presto agitato
     III. Allegro con fuoco
     IV. Adagio
     V. Moderato commodo
     VI. Andante maestoso
Joseph Maile and Eric Chin, violins
Pei-Ling Lin, viola
Jeremiah Shaw, cello
VIEW SFCM'S EVENT HEALTH AND SAFETY POLICY
As of April 1, 2023, face masks will be optional and at personal discretion for all SFCM concerts & events.  Vaccinations are not required for visitors and guests to campus buildings and performances. Please visit SFCM's full Event Health & Safety policy to read more about our guidelines.