World-class halls for world-class talent
The Conservatory's Civic Center campus at 50 Oak Street, opened in 2006, is just a three-minute walk from Davies Symphony Hall, War Memorial Opera House, San Francisco Ballet, and SFJAZZ, and just one block from a major public transit hub. In addition to state-of-the art classrooms, practice rooms, teaching studios, and three performance halls, you'll enjoy a large library, high-tech recording studios, a computer lab, a rooftop terrace, and a café.
Acoustics
Designed by world-class acousticians Kirkegaard Associates, the building's cutting-edge acoustics include completely isolated "floating rooms" and adjustable absorption systems, with each space tailored to its specific sound requirements. Notable features include:
Rooms isolated from urban/street noise and from each other
Acoustical climates tailored for specific kinds of music-making: composition, teaching, practice, rehearsal, and performance
Architectural features (pilasters, cornices, ceiling ribbing) preserved for historic and aesthetic reasons, as well as sound-reflecting and scattering functions
Adjustable absorption systems that let rehearsals acoustically imitate performances
Instruments and Equipment
More than 100 Steinway and Yamaha pianos, with a combined value of over $1 million, ensure that students have access to the finest instruments possible. A completely up-to-date recording studio records recitals and other important projects at commercial quality.
Performance Halls
Caroline H. Hume Concert Hall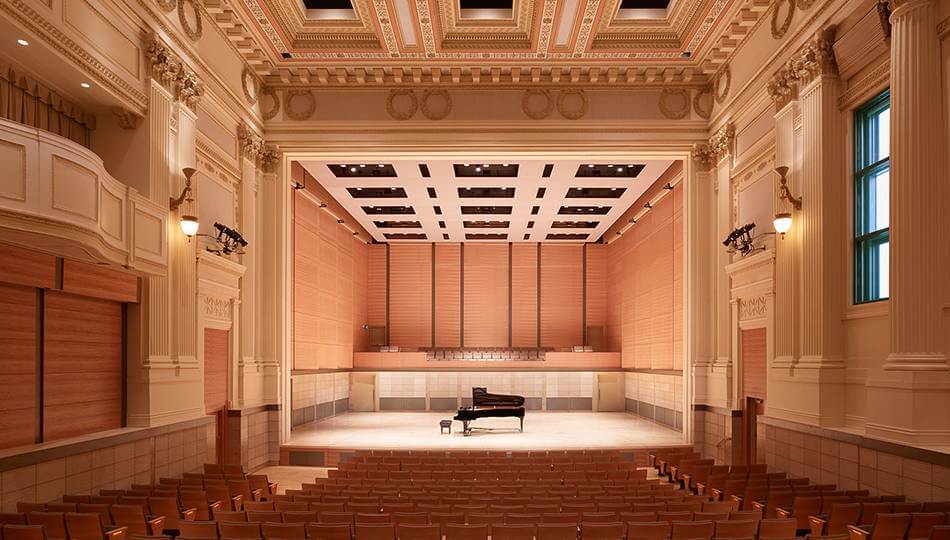 A dramatic performance hall created in a renovated historic grand ballroom showcases the Conservatory's orchestra. Internationally renowned visiting artists also perform and present master classes in this hall, which accommodates an audience of 450.
Virtual Tour
View seating chart
Sol Joseph Recital Hall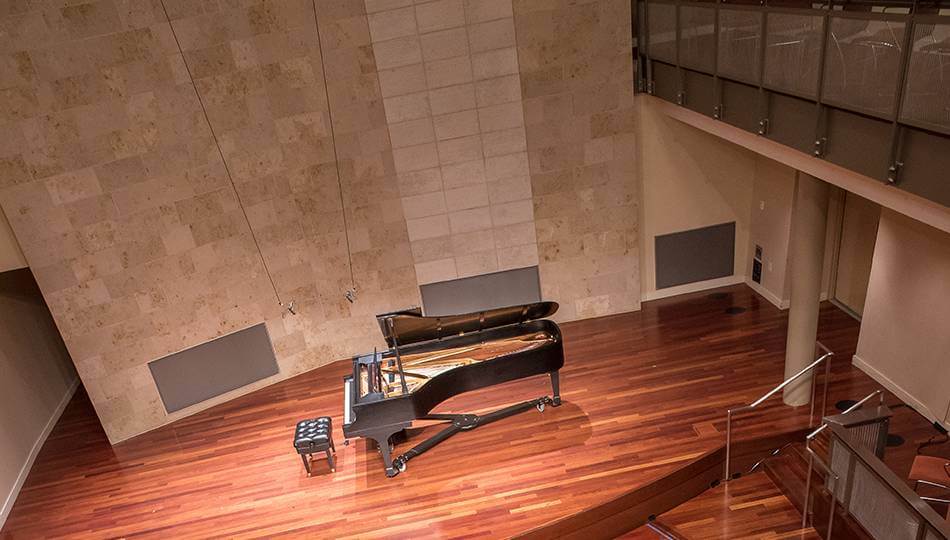 This extraordinary, intimate modern hall seats up to 121 and is specifically designed for chamber music, small ensemble performances, and recitals by our faculty and students. Theatrical lighting and balconies enhance the staging of opera scenes.
Virtual Tour
View seating chart
Osher Salon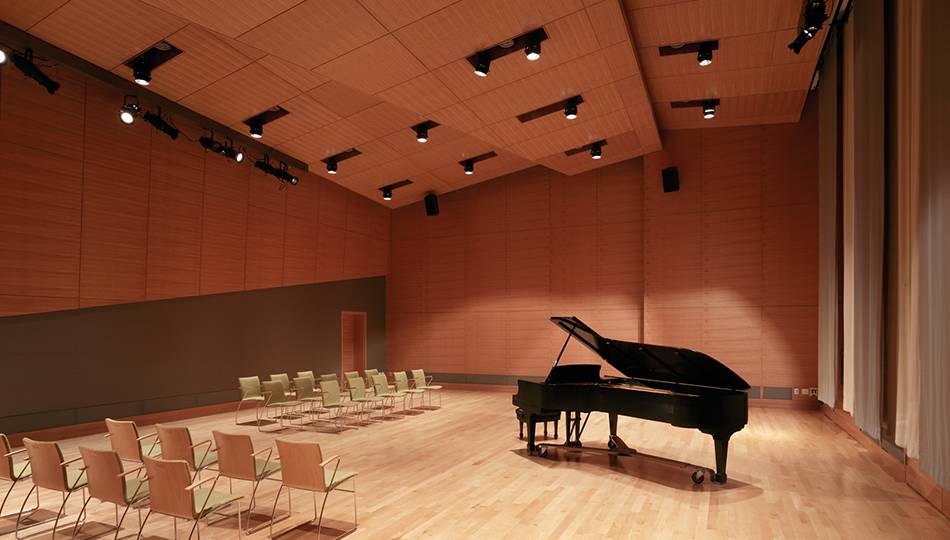 A versatile jewel box for student recitals, ensemble performances, opera staging and blocking rehearsals, classes and lectures, and special meetings and events, the Osher Salon seats up to 100.
Other Spaces
Phyllis Wattis Atrium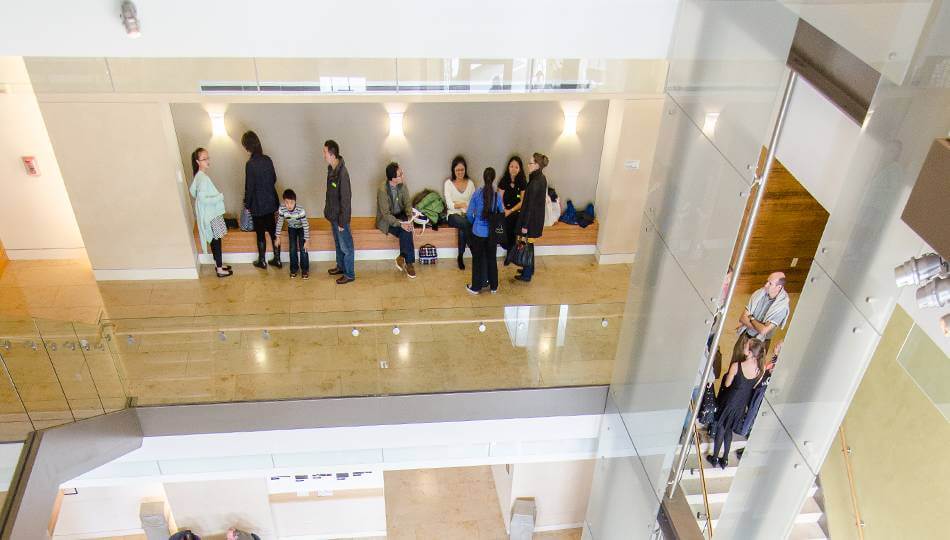 The magnificent main entrance to the Conservatory features a grand staircase spanning several floors. Visitors reach the Concert Hall, Recital Hall, Salon and café through this visually commanding space.
Library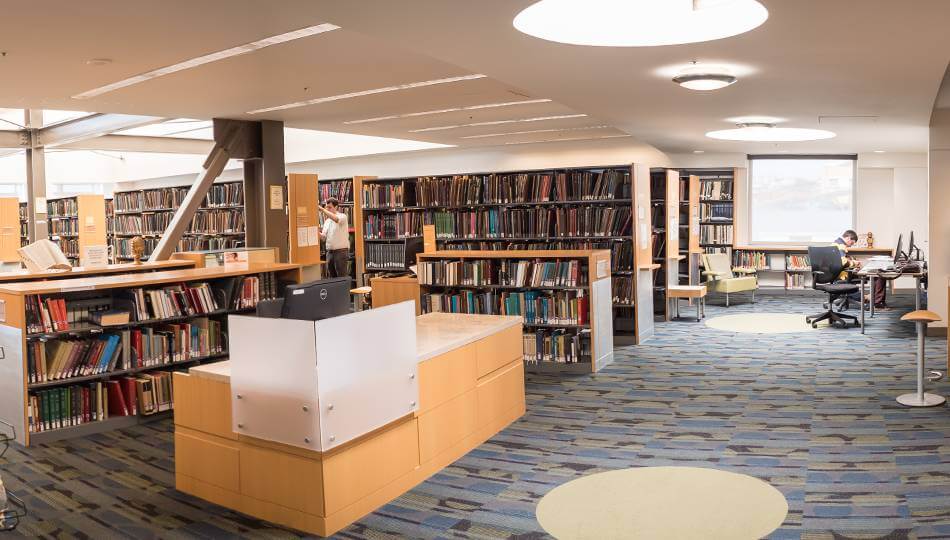 A library for students and faculty with a special collection room and study space accommodates the Conservatory's large collection of books, recordings, and scores. Floor-to-ceiling windows infuse a warm space with superb natural light and views of the city.
Percussion Suite
The percussion suite is located on the lowest level of the Conservatory to minimize the potential noise transfer to other areas of the building, and includes a large rehearsal room, studio and two practice rooms acoustically designed for percussion instruments.
Youth Music Education Center
Home of the Preparatory Division's early childhood music education program, the Center encompasses two classrooms specially designed and equipped for our youngest students.
Milton Salkind Terrace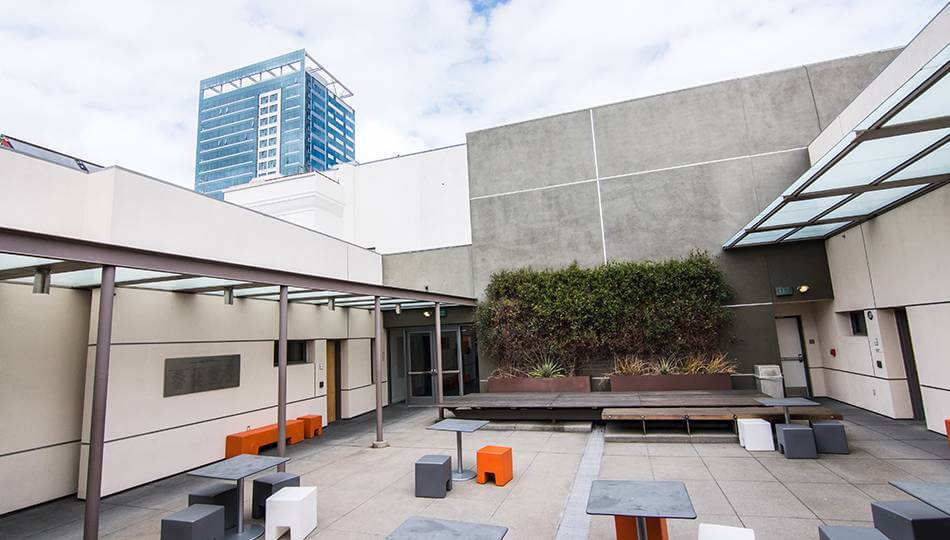 A stunning outdoor space atop the building serves as one of the prime gathering spaces for the Conservatory community.
Technology and Applied Composition Studios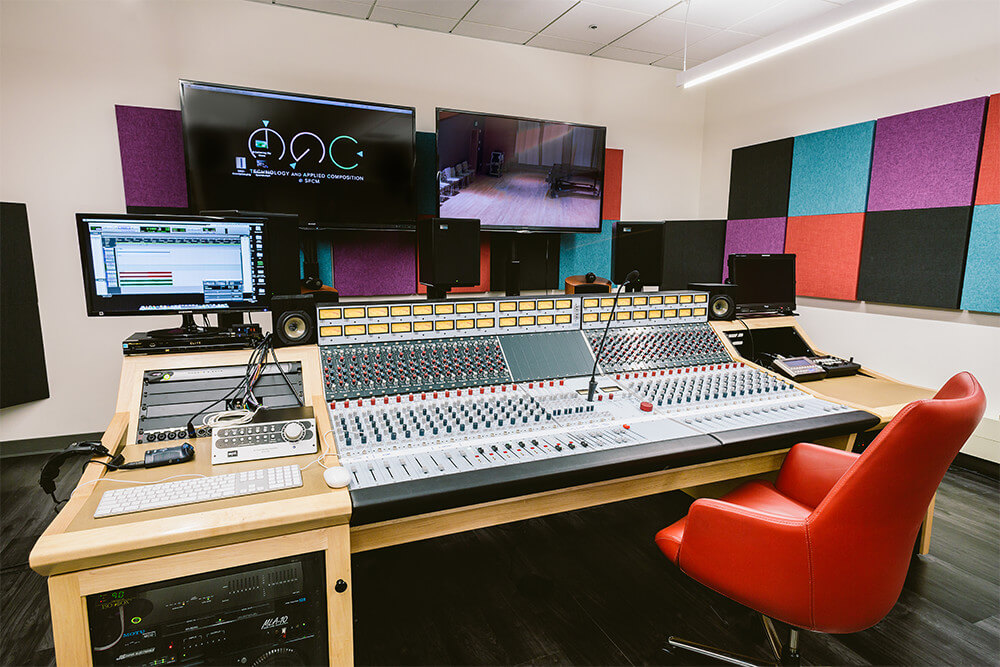 Visit our TAC Studios page for specific information on the multiple rooms that comprise our state-of-art facilities. TAC Studios ›
Baroque Studio
Home of the Conservatory's baroque music program, the Carol Pucci and Dixon R. Doll Baroque Studio includes the Baroque Ensemble room and the baroque instruments room, housing harpsichords, a clavichord, and an organ.
Computer Center
Fifteen workstations provide a variety of applications and computer resources. In addition to standard applications such as Internet access, e-mail, and word processing, the Conservatory has developed custom applications to help students with ear training and music theory. Digital keyboards at many workstations interface with music notation software for composition and creating music scores.
Other Specialty Rooms
Additional facilities include student and faculty lounges, a harp studio, a reed-making room, dual piano teaching studios, and a keyboard laboratory.