Ann Getty Center for Education Named at San Francisco Conservatory of Music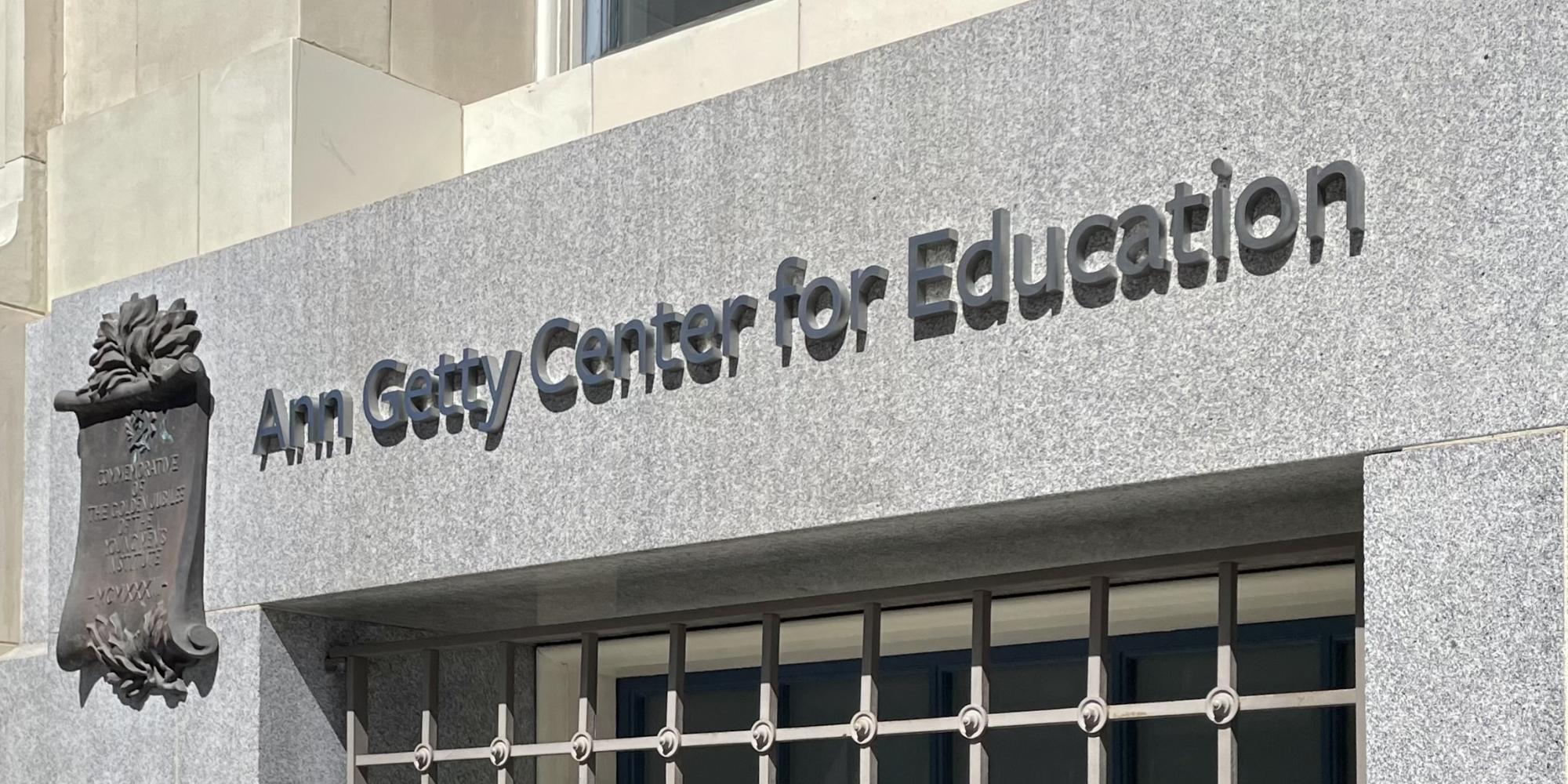 SFCM commemorates the educator and arts patron for her role in shaping the institution and its success
SAN FRANCISCO, CA September 14, 2021—The San Francisco Conservatory of Music (SFCM) today announced that it will name its 50 Oak Street facility in honor of supporter Ann Getty, who died unexpectedly in September 2020. The new Ann Getty Center for Education name was unveiled in a private memorial service attended by family, close friends and community leaders.
"Ann was deeply passionate about education, and an extraordinary community leader and creative force," said SFCM President David Stull. "We are honored to recognize her leadership with the Ann Getty Center for Education and are inspired by her legacy."
Getty, a California native and well-known philanthropist, and her husband, Gordon Getty (SFCM B.M. '62, D.H.L. '81, D.M.A. '14 honoris causa), stand out in the Conservatory's history for their generosity. Together, they established the Ann and Gordon Getty Foundation to promote music and education.
In addition to supporting SFCM's endowment and scholarship fund, the Getty family's capital gifts for the 50 Oak Street and Bowes Center Campaigns transformed the institution's teaching and performance spaces. Recently, the Ann and Gordon Getty Foundation enabled the publication of a white paper by SFCM faculty member Indre Viskontas on the impact of music education on childhood development that soprano Renée Fleming described as "one of the best laid-out cases I've ever seen." The foundation also supports SFCM's Rubin Institute for Music Criticism, which partners with news outlets to advance and maintain quality discourse on music.
Ms. Getty was celebrated at SFCM's Centennial Gala in 2018 in recognition of the extraordinary women who built on the legacy of the Conservatory's pioneering founders Ada Clement and Lillian Hodgehead.
In addition to SFCM, she was a benefactor of the San Francisco Opera, San Francisco Symphony, Napa Valley Festival, Leakey Foundation and University of California San Francisco, among hundreds of others, and served on multiple cultural boards, including at the Metropolitan Museum of Art and New York Public Library. Her vast interests led her to work as a publisher, found a preschool, complete fieldwork as a paleoanthropologist, collect European paintings and porcelains, design interiors, pursue outdoor adventures and cheer on the San Francisco Giants – in addition to her roles as wife, mother and grandmother. The New York Times described Ms. Getty as "ambitious, bright and indefatigable."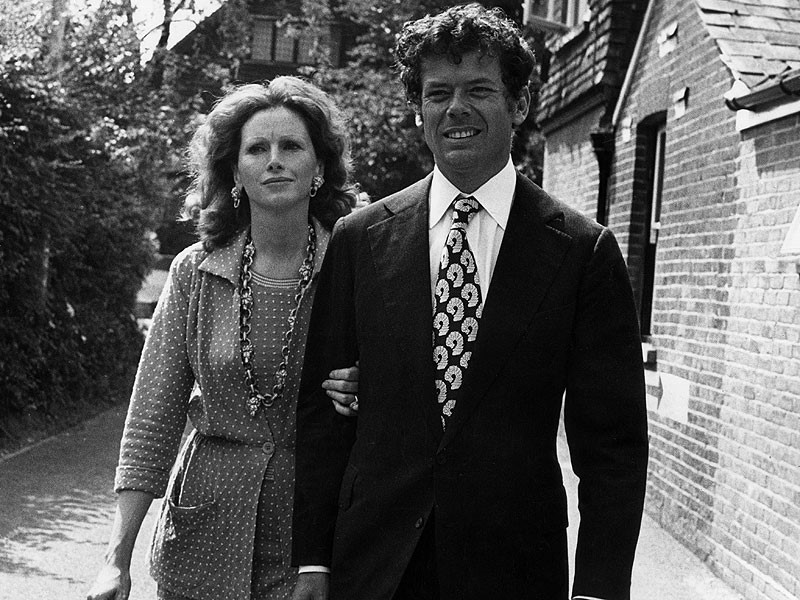 Ann and Gordon Getty. Credit: Hulton Archive/Getty
That spirit is thriving at the Ann Getty Center for Education.
The $80 million building opened in 2006 as SFCM's first home in San Francisco's Civic Center, doubling the space of the school's former location in the city's Sunset District. It contains classrooms, practice spaces, recording studios, a library, rooftop terrace, café, and three acoustically exacting concert halls designed to showcase more than 500 yearly performances by the Conservatory's orchestra, small ensembles, opera and chamber musicians. Because of the Gettys' support, its Sol Joseph Recital Hall was named for Mr. Getty's music theory teacher at SFCM.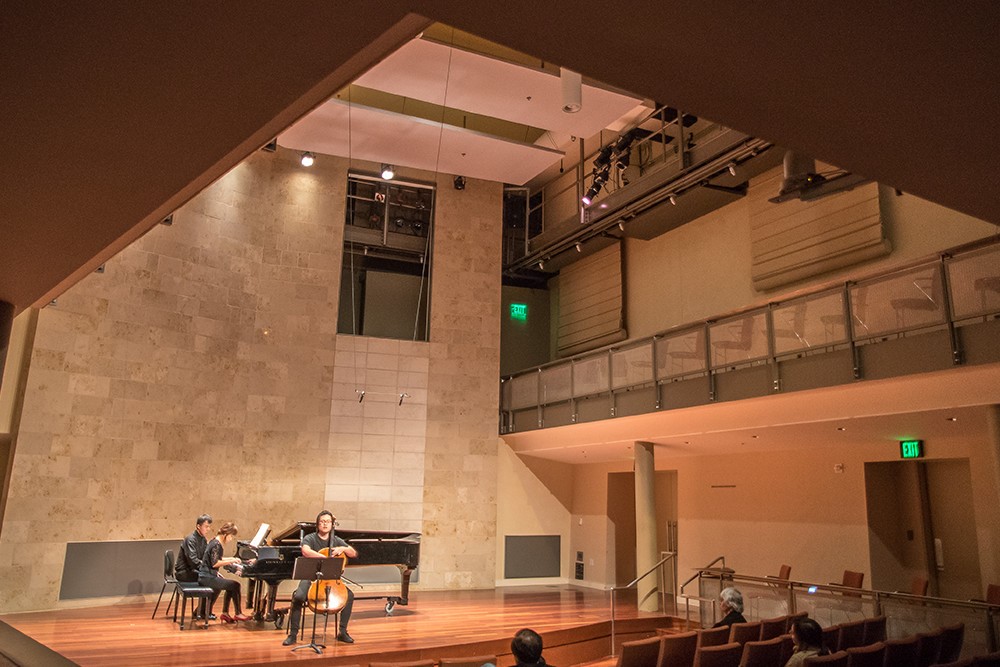 SFCM's Sol Joseph Recital Hall seats up to 121 and is specifically designed for chamber music, small ensemble performances, and recitals by faculty and students. Theatrical lighting and balconies enhance the staging of opera scenes. Credit: San Francisco Conservatory of Music
The Center was originally praised for its proximity to Davies Symphony Hall, War Memorial Opera House, San Francisco Ballet and SFJAZZ. At its groundbreaking ceremony, longtime and former San Francisco Symphony Music Director Michael Tilson Thomas said "The Conservatory at the Civic Center completes the circle of symphony, opera and conservatory."
The circle now includes SFCM's Bowes Center, which will be fully activated in upcoming months. The addition of this 12-story "vertical campus" at 200 Van Ness Avenue, within minutes' walk of the Ann Getty Center for Education, represents the next evolution of the Conservatory.
"Our supporters are key in helping us build a comprehensive arts hub for living, learning, collaborating and engaging the public," said Stull. "I am profoundly grateful to Ann for her contributions to advancing the cause of music – here and across America. The arts are stronger everywhere because of it."