Michael Fabiano Masterclass Highlights: Four Things He Wants Young Singers to Know
The acclaimed tenor shares how singers can, "Stay in the sound."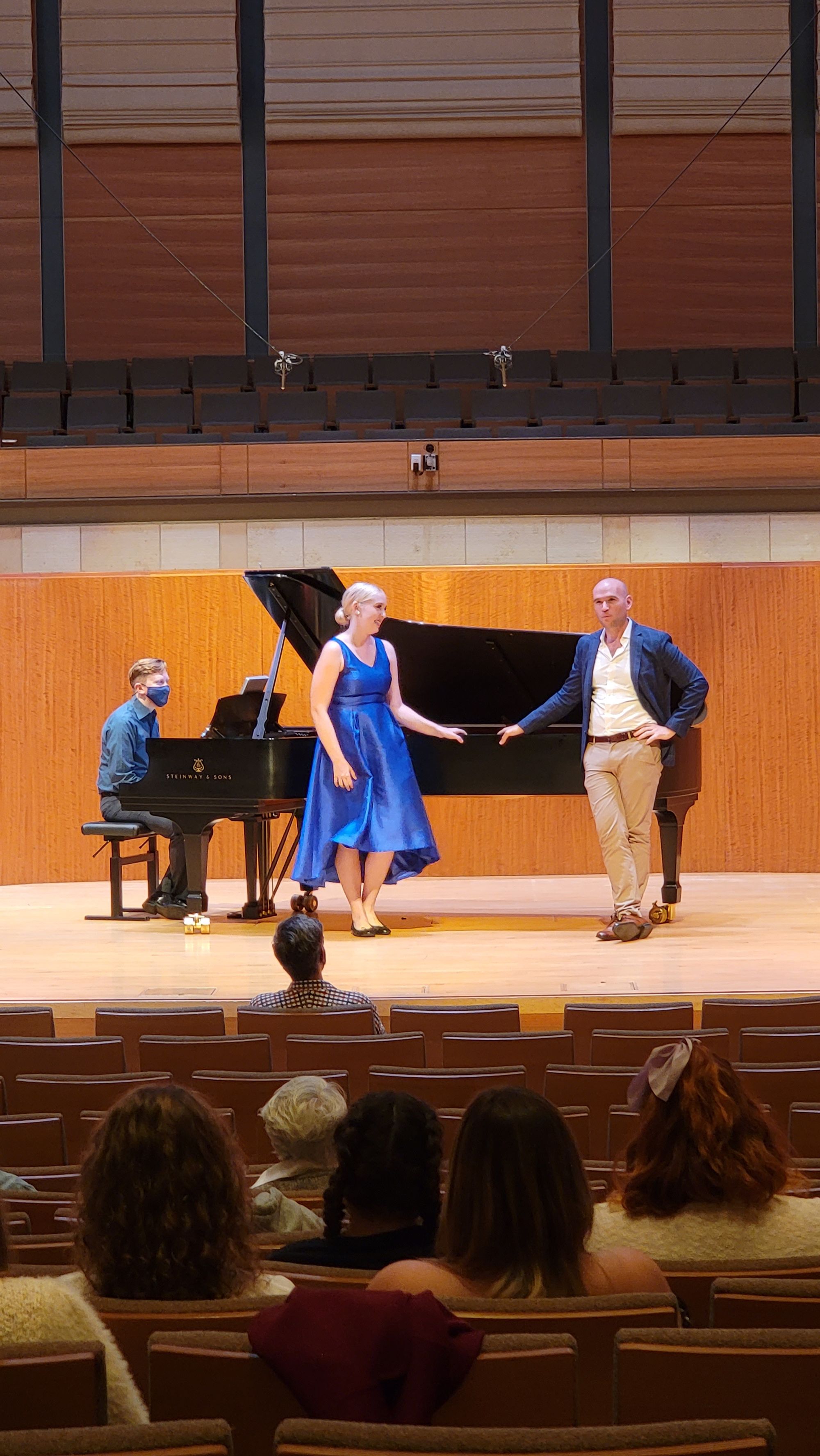 Fresh off his powerful turn as Mario Cavaradossi in Tosca at San Francisco Opera, Michael Fabiano taught a masterclass for SFCM singers.
Fabiano, a recipient of the 2014 Beverly Sills Artist Award and the 2014 Richard Tucker Award, (the first singer to win both awards in the same year) is considered one of the greatest tenors in the world today. In addition to Cavaradossi, his performances during the 2021/22 season include Rodolfo in La Bohème at the Teatro Real, and Don José in Carmen at Le Théâtre Royal de la Monnaie, with the Orchestre Philharmonique du Luxembourg, and at Washington National Opera, as well as Lensky in Eugene Onegin at the Teatro San Carlo di Napoli, and the title role in Les Contes d'Hoffmann at ABAO-OLBE Bilbao Opera.
Below are a few pieces of Fabiano's words of wisdom to young singers at the Conservatory. You can see the full masterclass below.
"All singers need to feel as if they're of the earth and like you're more connected to the ground. You'll be able to give a better message to the audience if you're more grounded all the time."
"Text is interlinked to support and support is interlinked to text. If one is wrong, the other is wrong."
"The most important thing about your voice is not the high notes. It's your color. It's if you can communicate something in the center of your sound, so people can remember your sound. Don't shortchange the public when you're piano. Stay in your sound."
"Sing every note. It sounds so simple, [but sometimes] we forget to sing every note. Every note has value. The second you don't sing one note well, everybody will remember that one note you don't sing well, not the 5,000 notes you sing well.
Watch the full master class below or on SFCM's YouTube channel.