Jazz's Past Meets Its Future at SFJAZZ and SFCM Side-By-Side Concert
Part of SFJAZZ Thelonious Monk Festival, the evening helps students and fans get closer to one of the towering figures of American music.
By Alex Heigl
With his one-of-a-kind musical—and sartorial—style and aura of inscrutable hipness, pianist/composer Thelonious Monk has been an object of endless fascination for generations of jazz fans and musicians.
That includes the one currently enrolled in SFCM's Roots, Jazz and American Music (RJAM) program, who are getting a rare opportunity to explore Monk's music alongside their musical mentors as part of SFJAZZ's Thelonious Monk Festival.
The concert on Oct. 6 follows a listening party at SFJAZZ on Wednesday with author Robin D.G. Kelley, who wrote the definitive biography of Monk, The Life and Times of an American Original.
"The Side-By-Side concerts are a great experience for our students to play a concert in an environment where they're treated just the same as the professional players in the area," RJAM Executive Director Jason Hainsworth said. "This one is going to be a little bit unique because it's taking place at the same time as the Monk celebrations. Normally students would bring in original arrangements and compositions, but this time we've told our students that they can either bring an arrangement of a Monk composition in or bring an original composition influenced by him."
Both of those can be a tall order: Monk's tunes are famously knotty, full of off-kilter rhythms and melodies. (Fellow jazz titan John Coltrane once said that getting lost in a Monk tune "felt like falling down an elevator shaft.") "There's some quirkiness that can only really be found in Monk's pieces," Hainsworth said. "Plus, most of his groups were quartets, most of which only had a tenor saxophones player, so the challenge for students is going to be to keep his sensibilities intact across a variety of group settings."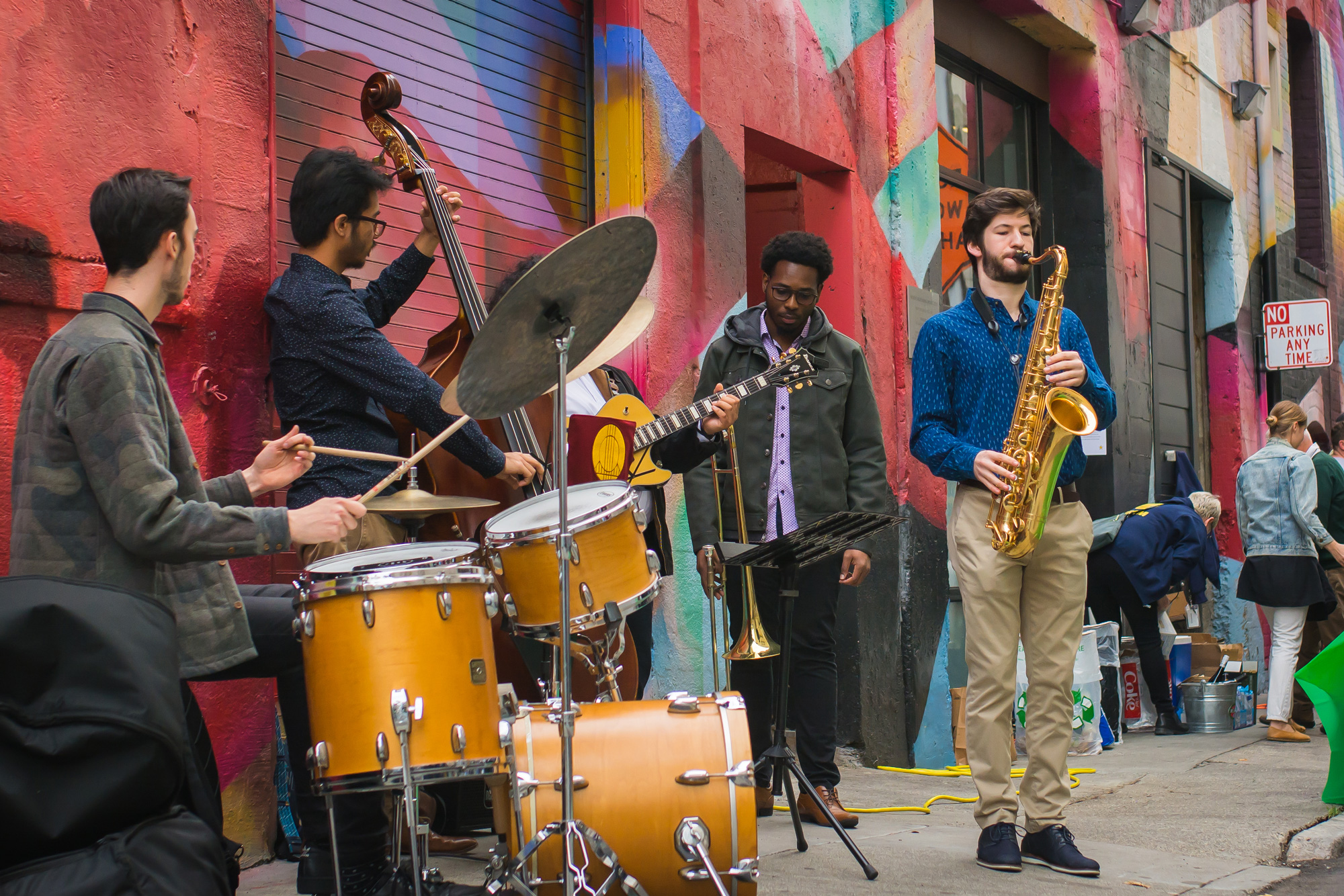 Both RJAM piano instructor Edward Simon and drum instructor Matt Wilson pin down a surprising influence in Monk's music as well: The clave, a two-bar rhythmic unit that much of Latin music is organized around, which Simon said could be because Monk lived in Spanish Harlem and would have absorbed the sounds of that neighborhood.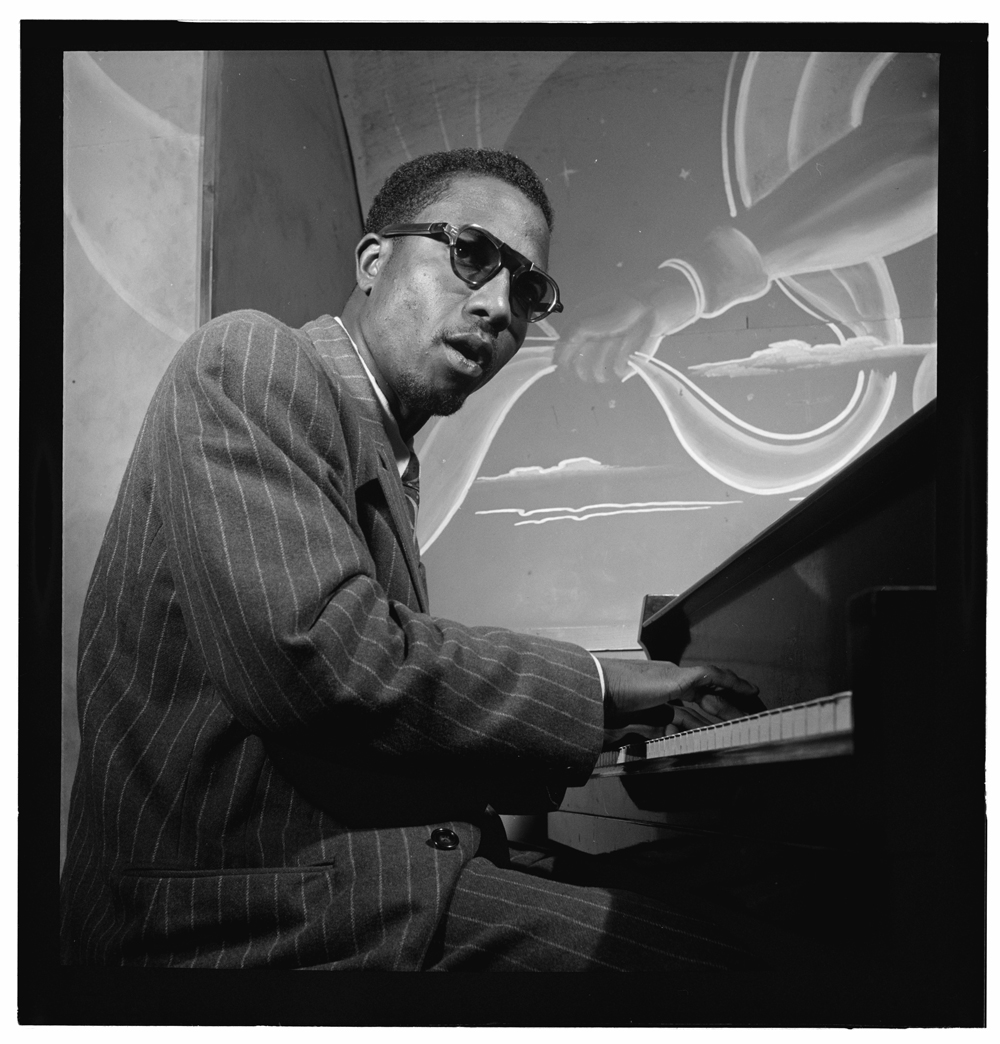 "The way Monk attacked the piano was particularly unique," Simon said. "He had a very specific touch that could be very percussive. He played flat-fingered, with rings on sometimes, and sometimes he'd sort of poke at the keys. But he got a full sound from the piano, and he would omit certain tones from chords to give his voicings these very specific shapes."
"You can learn how to be very inventive from Monk, how to work with a very small idea," Simon said. "You really don't need very much; it's what you do with that idea that can be very profound or very beautiful; it doesn't matter what you do with it, it's committing to it that makes the difference."
Wilson, who is a veritable encyclopedia of Monk stories, sidemen and recordings, cites Art Blakey's Jazz Messengers with Thelonious Monk and Monk in Motian (by Bill Frisell, Paul Motian and Joe Lovano) as albums people interested in Monk's music should check out.
"Herbie Hancock said, 'The people that followed the rules, we don't know who they are,'" Wilson said. "That's what I take from Monk."
Multiple members of SFCM's RJAM faculty—Mike Rodriguez, Warren Wolf, Edward Simon and Matt Brewer—are members of SFJAZZ's the SFJAZZ Collective is a leaderless group and a democratic composer's workshop
Learn more at studying Roots, Jazz, and American Music at SFCM.