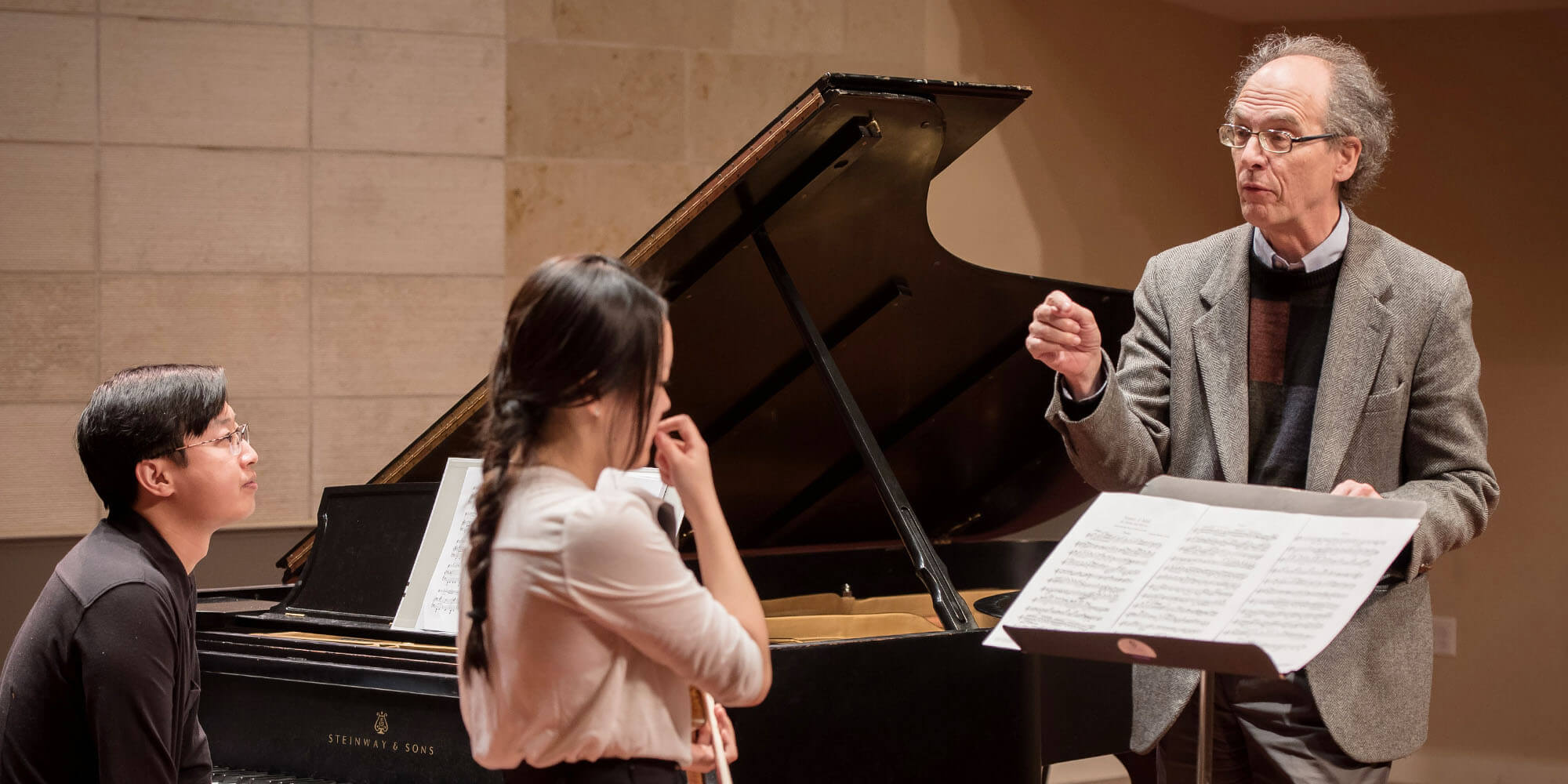 Department Recital
Collaborative Piano Department Recital
Venue
Sol Joseph Recital Hall
50 Oak Street, San Francisco, CA 94102
View Map
Viewing Information
Masks Required in the Concert Venue.
PROGRAM
Joaquín Rodrigo: Concierto de Aranjuez
I. Allegro con spirito
II. Adagio
III. Allegro gentile
Gabe Balogh, guitar
Heyao Chu, piano
David Conte: Sonata for Clarinet and Piano
movement I
movement II
Clayton Luckadoo, clarinet
Connor Buckley, piano
William Grant Still: Suite for Violin and Piano
I. African Dancer
II. Mother and Child
III. Gamin
Jennifer Redondas, violin
Miriam Tayler, piano
Ludwig van Beethoven: Sonata for Violin and Piano in D Major, Op. 12, No. 1
I. Allegro con brio
II. Tema con variazioni: Andante con moto
III. Rondo. Allegro
Timothy Ryan Parham, violin
Niyang Wang, piano
Departments and Faculty Involved with This Event
Collaborative Piano
About SFCM's Collaborative Piano Department
Make music with your peers in our highly selective collaborative piano program. We offer piano students who want to learn the art of accompaniment and ensemble performance a special place in our keyboard department. The collaborative piano program is designed to ready the next generation of pianists for a life playing music in groups.
VIEW SFCM'S EVENT HEALTH AND SAFETY POLICY
Vaccinations remain not required for visitors and guests to campus buildings and performances. In any instance where an SFCM community member tests positive for Covid-19, they will be mandated to follow local, San Francisco Department of Public Health guidelines for isolation and quarantine. Please visit https://sfcm.edu/about-us/covid-19-information/event-health-safety to read the SFCM's full Event Health & Safety policy.