Pursue perfection. Achieve excellence.
It's like sitting in the San Francisco Symphony's trombone section.
Four faculty professors, all current or former members of the San Francisco Symphony, lead a small department of student trombonists. You'll have opportunities to perform with resident ensembles such as the Conservatory Orchestra and chamber groups, with emphasis on both contemporary and classical music, and to enter a biennial brass concerto competition.
Now Accepting Applications
Apply for 2021-22 Enrollment by December 1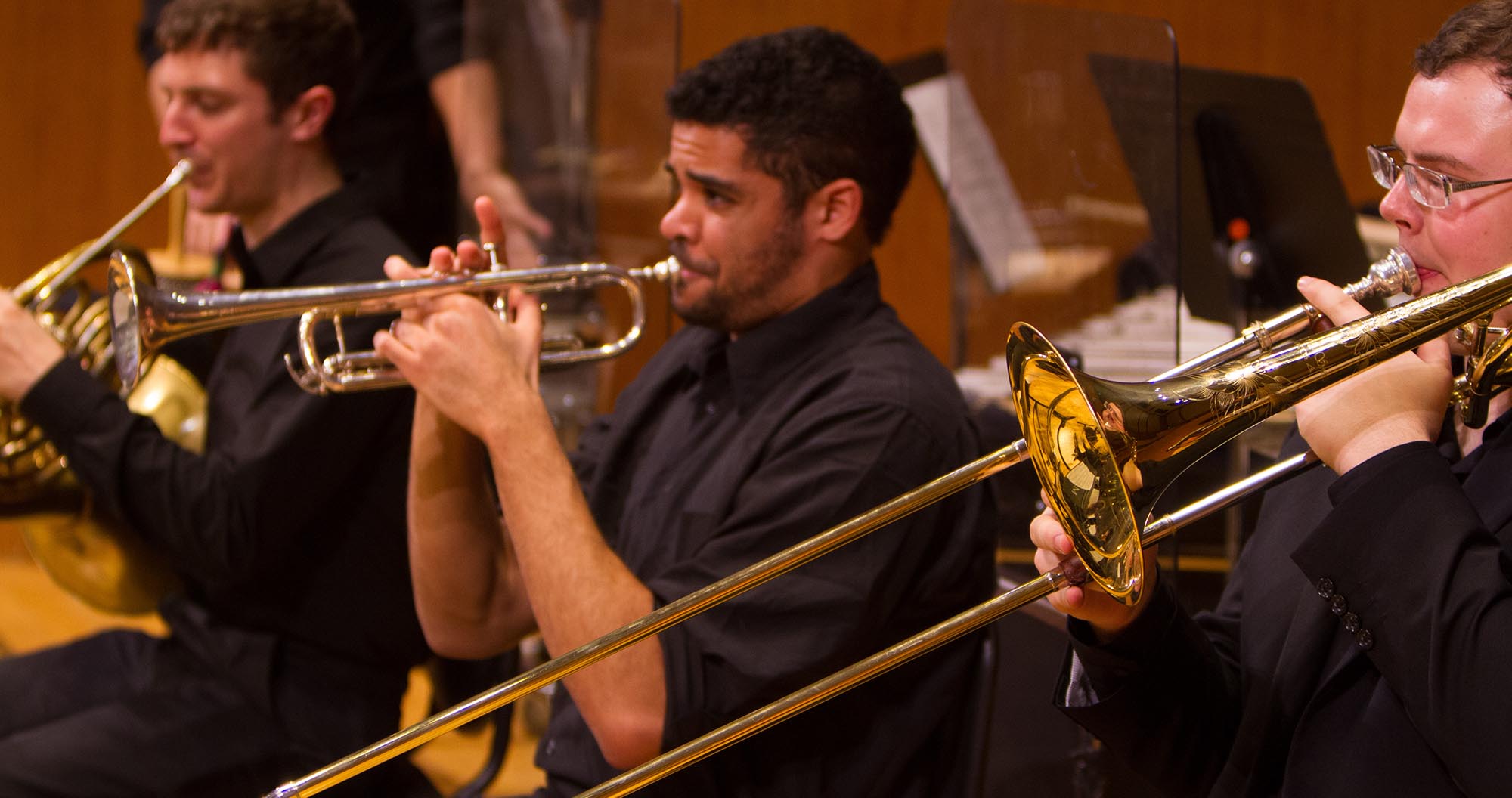 Faculty
These guys make it look easy.