Pursue perfection. Achieve excellence.
Get exclusive instruction from tuba masters.
SFCM's tuba department houses fewer than five students under the instruction of two world-class faculty professors, principals of the San Francisco Symphony and the San Francisco Ballet Orchestra. You'll have opportunities to perform with resident ensembles such as the Conservatory Orchestra and chamber groups, with emphasis on both contemporary and classical music, and to enter a biennial brass concerto competition.
Now Accepting Applications
Apply for 2021-22 Enrollment by December 1
Get Started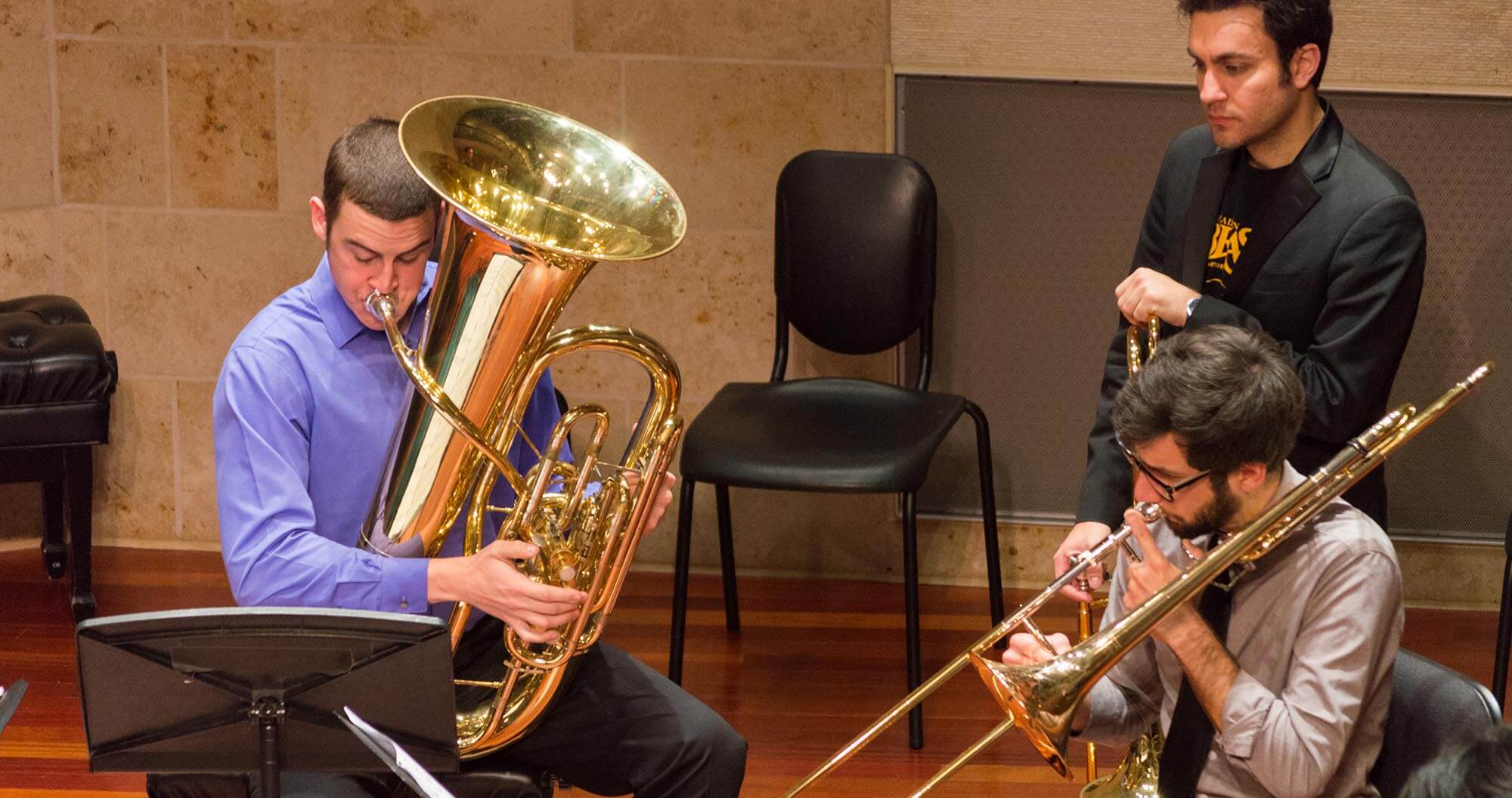 Faculty
These guys are good.

Face it. You belong here.