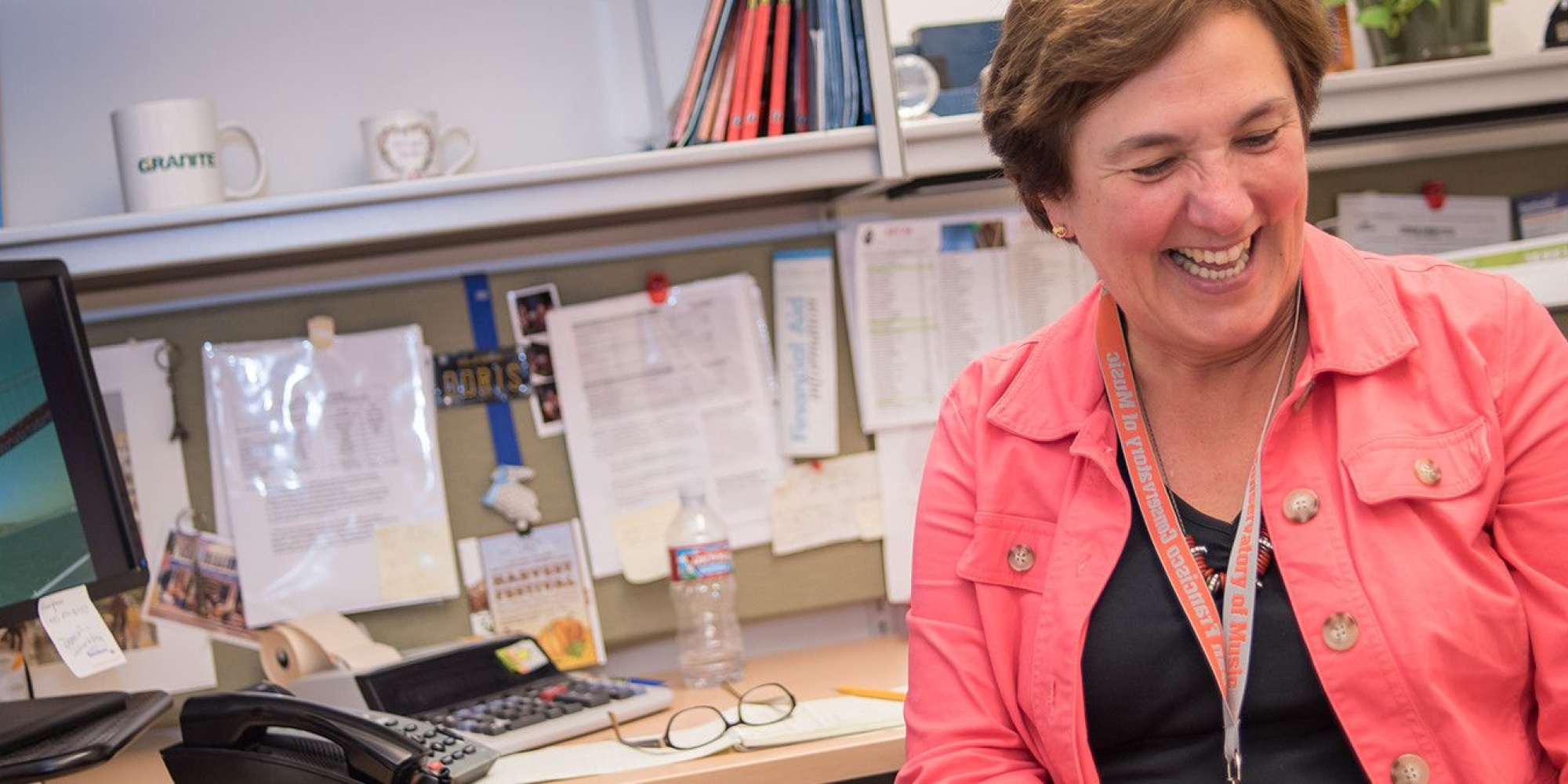 We're here to help our talented students and their families manage the cost of world-class music education through a wide variety of sources, including SFCM scholarships, federal and state grants, loans, and job opportunities. The recipient may accept all or any part of the aid offered, and may also sign up for our Term Payment Plan.
In addition, many students get financial help from outside sources such as state scholarships and local musical clubs.
USA Citizens and Permanent Residents
Fafsa
Students, who are United States citizens or permanent residents, applying for any federal financial aid should complete the Free Application for Federal Student Aid (FAFSA). This can be found at www.studentaid.gov. Federal aid includes Pell Grants, Supplemental Educational Opportunity Grants (SEOG), Direct Loans, both subsidized and unsubsidized, Perkins Loans, and Work Study. Our federal school code for the FAFSA is 001278. Please make sure your 2020-21 FAFSA information is correct. The most efficient way to do so is to use the FAFSA's IRS Data Retrieval Tool, which imports data directly from your IRS records.
CSS/Financial Aid Profile
All first-time domestic financial aid applicants who are applying for any need-based SFCM scholarship are required to complete the CSS/ Financial Aid PROFILE (school code: 4744).
International Students
International students applying for scholarship assistance are required to complete, by February 15, the Institutional Certification of Finances for International Students, and all first-time financial aid applicants who are applying for any need-based scholarship funding are required to complete the CSS / Financial Aid PROFILE (school code: 4744).
Scholarship awards are based on the strength of the audition for admission as well as the financial circumstances of the applicant and the instrumental needs of the Conservatory. International students will not be considered for scholarship until all required financial documents have been submitted. We do not offer scholarship assistance for living expenses.
Once you have accepted admission, in order for the Conservatory to issue an I-20 form you will be required to show proof of sufficient funds to pay for any tuition not covered by scholarship assistance, as well as for all of your living and travel expenses (total budget minus any awarded scholarship). Proof of sufficient funds includes original bank statements. If the statements are not in the student's name, a completed Affidavit of Support is required.
There are loans available for international students from the International Student Loan Program (ISLP). The program requires a co-signer who is a U.S. citizen or permanent resident living in the United States. A student may borrow between $1,000 and the cost of education, less any other financial aid received. For more information about this program please visit www.internationalstudentloans.com.
***All full-time students are required to have health insurance. Undergraduate cost of the Student Health Insurance Plan is estimated at $2,140 ($895 for Fall, $1,245 for Spring and Summer), and the Graduate student cost is $2,905 per year, ($1,215 for Fall and $1,690 for Spring). Fall coverage is from 8/1/2019 to 12/31/2019 and Spring coverage is from 1/1/2020 to 7/31/2020. All students will have this charge on their student billing account until waived with proof of insurance and a signed waiver form.
International Students 2020-21 Forms