Scholarships & Grants
Collegiate Apply / Request Information
Scholarships
APPLYING FOR SFCM SCHOLARSHIP
Students are considered for SFCM scholarship based on their application materials, audition, and information in the Free Application for Federal Student Aid (FAFSA) (USA citizens and permanent residents) or the CSS Profile (international students). In order to be considered for SFCM scholarship, a student must complete the application, audition, and the FAFSA or CSS Profile.
Transformative gift adds 120 scholarships
A foundation set up to direct the proceeds of the record-breaking sale of the Ann and Gordon Getty Collection pledged a philanthropic gift to SFCM that will be the institution's largest and one of the most significant to any music school. The donation will advance SFCM's inventive business model and will include resources to create 120 scholarships over the next four years for undergraduate and graduate students of exceptional potential in any area of study—all in the spirit of SFCM's pioneering female founders Ada Clement and Lillian Hodghead. Each award will range in amount from $20,000 to full tuition and will complement SFCM's existing financial aid programs.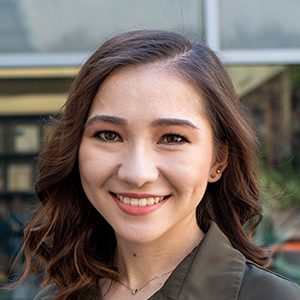 SEIRA MCCARTHY '20
BM, Technology and Applied Composition (TAC)
The [financial] support I've received at SFCM enabled me to discover my passion and talent for audio engineering. Thanks to my scholarship and the incredible professional opportunities here, I'm already building my career as an engineer, and loving it!"
MAINTAINING SFCM SCHOLARSHIP
Undergraduate SFCM students must maintain a cumulative 2.5-grade point average to be eligible for renewal of their scholarships, while graduate and postgraduate students must maintain a cumulative 3.0 GPA. Scholarship retention depends on the successful fulfillment of all obligations to the Conservatory, including large ensemble, chamber assignments, required GPA, and satisfactory academic progress. Scholarships are available to all full-time students and must remain full-time in order to receive their scholarship. Scholarship amounts and tuition do not increase proportionally.
OUTSIDE SCHOLARSHIP RESOURCES
To search for an outside scholarship, you will need to enter personal information. However, you should never be charged to find scholarship opportunities online. Many organizations provide scholarships based on very specific information about a student's family, talents, or service. We recommend the search engines below.
Federal & State Grants
FEDERAL PELL GRANT
A Federal Pell Grant, unlike a loan, does not have to be repaid. It is designed to provide financial assistance to undergraduate students with exceptional need who are pursuing their first undergraduate degree. The Expected Family Contribution (EFC) resulting from the FAFSA determines the amount of the award.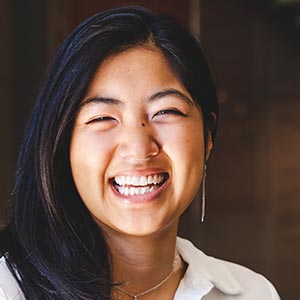 CYNTHIA SUN '20
MM, String and Piano Chamber Music
Scholarships are the definition of opportunity, as they help to ensure that those who study music seriously are able to give back musically for the rest of our lives. Thank you [SFCM] for investing in our future."
SUPPLEMENTAL EDUCATIONAL OPPORTUNITY GRANT (SEOG)
Federal SEOG awards are restricted to undergraduate students with exceptional financial need, and Pell grant recipients have first priority. Awards can range from $100 to $4,000 per year and are dependent on the allocation the school receives from the federal government.
CALIFORNIA STATE GRANT
All California residents who have not earned a bachelor's degree are encouraged to apply for the California State Grant. This can be done by having your high school registrar, or your current college registrar if you're transferring to SFCM, submit verification of your GPA by March 2. You must also submit the FAFSA prior to March 2 in order to be eligible for the Cal Grant. California Student Aid Commission (CSAC) awards these grants based on residency, enrollment status, and cumulative GPA. We estimate your Cal Grant based on preliminary eligibility information from CSAC. If you have been notified by CSAC that you are eligible for a Cal Grant award and it does not appear on your award letter, please contact the Financial Aid Office immediately so that we can adjust your award accordingly. Awards are applied directly to tuition and fee costs. Cal Grant B access awards will be applied to your account unless otherwise indicated by the student. For further information, please see www.csac.ca.gov.
CARES ACT INFORMATION
Emergency Financial Aid Grants to Students (updated 7/11/22)
HEERF III
The American Rescue Plan (ARP) has authorized a third round of Higher Education Emergency Relief Fund III (HEERF III). SFCM received $322,837 to be distributed to students with exceptional need. To be eligible, a student must be or have been enrolled at SFCM on or after March 13, 2020. Unlike with HEERF I or HEERF II grants, students do not need to be Title IV eligible to receive HEERF III funding. Additionally, undocumented and international students may receive HEERF III grants. This includes refugees, asylum seekers, Deferred Action for Childhood Arrival (DACA) recipients, DREAMers, and similar undocumented students.
Under the American Rescue Plan, SFCM is required to prioritize students with exceptional need. In compliance with these guidelines, SFCM has developed an allocation matrix based on students' Pell status, Expected Family Contribution (EFC) as calculated in the 2021-2022 FAFSA, as well as academic level.
For those students that did not complete a 2021-2022 FAFSA, there was an application for HEERF III student grants. Students were instructed to contact the Financial Aid office for further information. HEERF III financial grants must be used to fund allowable expenses (food, housing, course materials, technology, health care, or childcare expenses)
As of March 31, 2022, SFCM distributed $322,837 to 274 qualifying students. SFCM has distributed all HEERF III funds.
HEERF II
The Higher Education Emergency Relief Fund II (HEERF II) is authorized by the Coronavirus Response and Relief Supplemental Appropriations Act, 2021 (CRRSAA), Public Law 116-260, signed into law on December 27, 2020. Under CRRSAA, institutions must make financial aid grants to students, which can be used for any component of the student's cost of attendance or for emergency costs that arise due to coronavirus, such as tuition, food, housing, health care (including mental health care), or child care. Unlike the CARES Act, The HEERF II requires that institutions prioritize students with exceptional need, such as students who receive Pell Grants. However, students do not need to be only Pell recipients or students who are eligible for Pell grants.
To comply with the mandate to prioritize the neediest students for these funds, SFCM distributed checks to students based on the 2020-2021 official Expected Family Contribution (EFC). Students did not need to submit an application.
SFCM received $124,508 in HEERF II funds. Students received an email in early May 2021 notifying them of the awards. On May 13, SFCM distributed $121,650 to students in the amounts between $450 - $1,000. As of March 31, 2022, SFCM distributed all of the HEERF II funds.
CARES ACT (HEERF I)
The Higher Education Emergency Relief Fund (HEERF) has provided funds to SFCM as part of the Coronavirus Aid, Relief, and Economic Security Act (CARES Act).
SFCM signed and returned to the Department of Education the Certification and Agreement and the assurance that SFCM has used, or intends to use, no less than 50% of the funds received under Section 18004(a)(1) of the CARES Act to provide Emergency Financial Aid Grants to students for expenses related to the disruption of campus operations due to COVID-19.
On May 13, 2020, SFCM received notification of funding in the amount of $124,508.00 from the Department of Education (DOE) to be used to provide Emergency Financial Aid Grants to students.
In compliance with DOE's suggested distribution methods, SFCM used an application process to determine which students would receive emergency financial aid awards. SFCM emailed all Title-IV eligible students (approximately 277) and invited them to apply. Students are required to complete an application and provide details regarding the expenses they have or will incur as a result of the disruption of SFCM campus operations due to COVID-19.
SFCM awarded grants based on financial need as determined through a review of individual applications. Eligible expenses consist of those included under the cost of attendance, such as food, housing, and technology. As of December 31, 2020, 104 students applied and were awarded emergency grants in the amount of $124,508.00. As of December 31, 2020 all funds were expended.
October 2020 - CARES Act Quarterly Budget and Expenditure Reporting
January 2021 - CARES Act Quarterly Budget and Expenditure Reporting
April 2021 - CARES Act Quarterly Budget and Expenditure Reporting
July 2021 - CARES Act Quarterly Budget and Expenditure Reporting
October 2021 - CARES Act Quarterly Budget and Expenditure Reporting
January 2022 - CARES Act Quarterly Budget and Expenditure Reporting
April 2022 - CARES Act Quarterly Budget and Expenditure Reporting
Originally Posted: June 9, 2020
1st Update: July 23, 2020
2nd Update: September 4, 2020
3rd Update: October 6, 2020
4th Update: January 7, 2021
5th Update: October 8, 2021
6th Update: October 8, 2021
Recently Updated: April 5, 2022