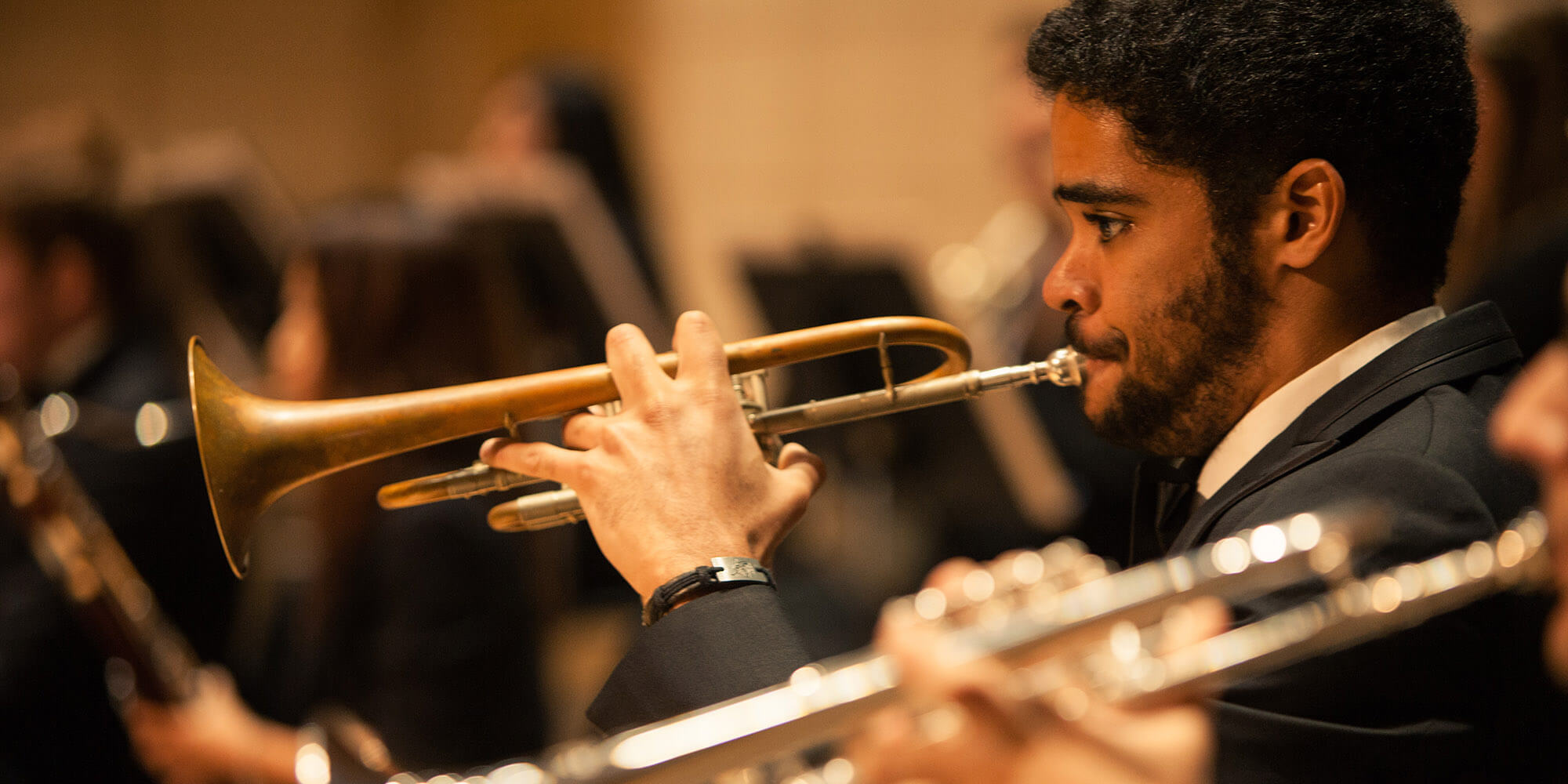 Aspire for beauty. Own the moment.
Transform your playing alongside players from the finest ensembles in the country.
Our brass faculty includes all the principal brass chairs of the San Francisco Symphony, as well as principal players of the San Francisco Opera and Ballet orchestras. Studio sizes are kept small to ensure that you get the mentorship and performance opportunities you need, and a yearly side-by-side reading of major brass repertoire with faculty members provides insight into the finer points of orchestral brass performance.
Applications
Fall 2021 applicants, we have enjoyed getting to know you!
Learn More About Us
Covid-19 By The Numbers*
2,265
Tests administered
to SFCM students, faculty, and staff
0.3%
Positive cases from tests administered
20,303
Daily Symptom Checks Reported
Learn more about how SFCM has handled COVID-19 for our students over the past year.
* Data reported as of 3.4.21

Face it. You belong here.