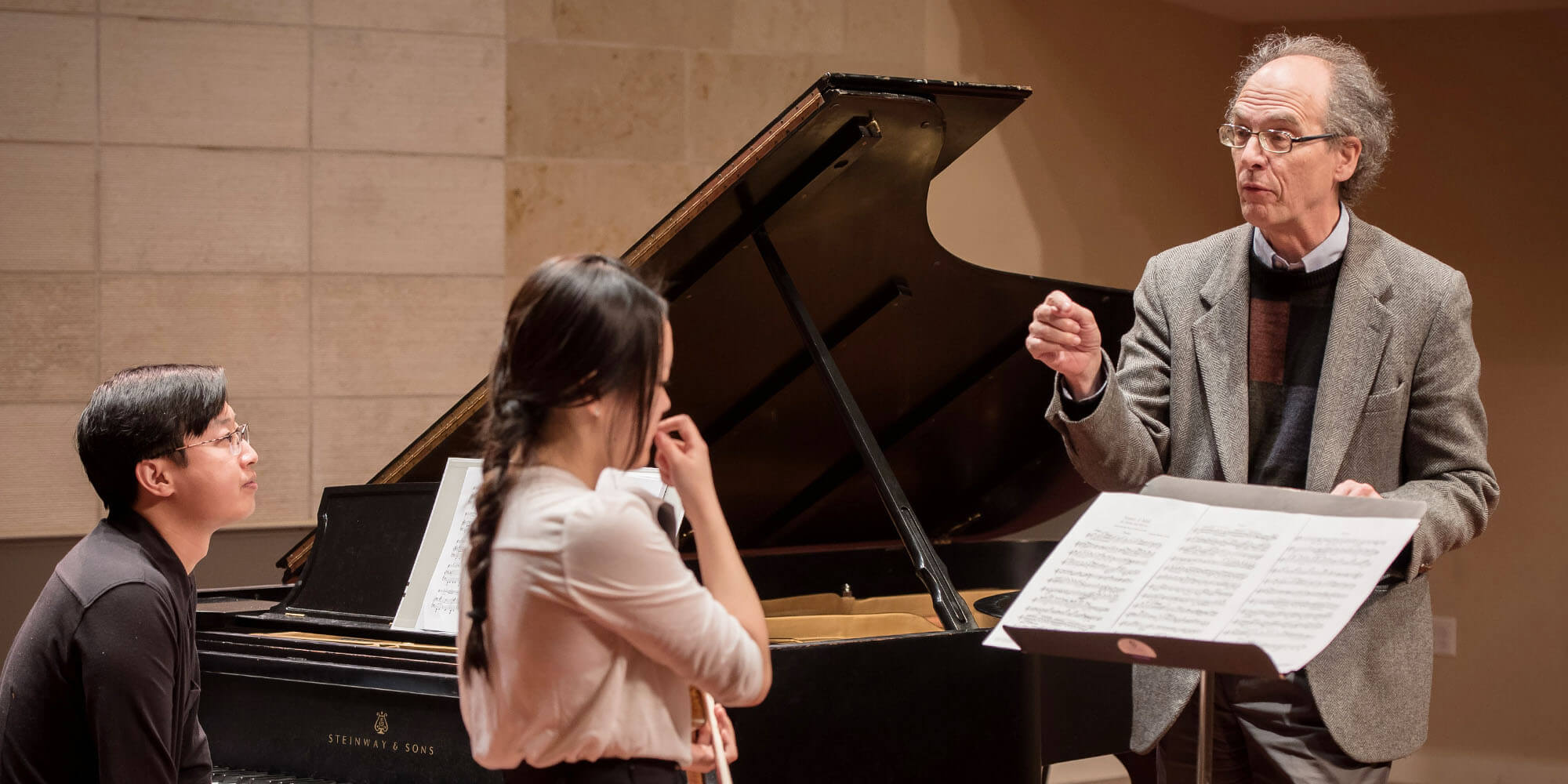 Your colleagues await you.
Make music with your peers as a collaborative piano major.
Get started on your studies!
We offer piano students who want to learn the art of accompaniment and ensemble performance a special place in our keyboard department. The collaborative piano program is designed to ready the next generation of pianists for a life playing music in groups. This graduate-level degree track is offered to only a few select students.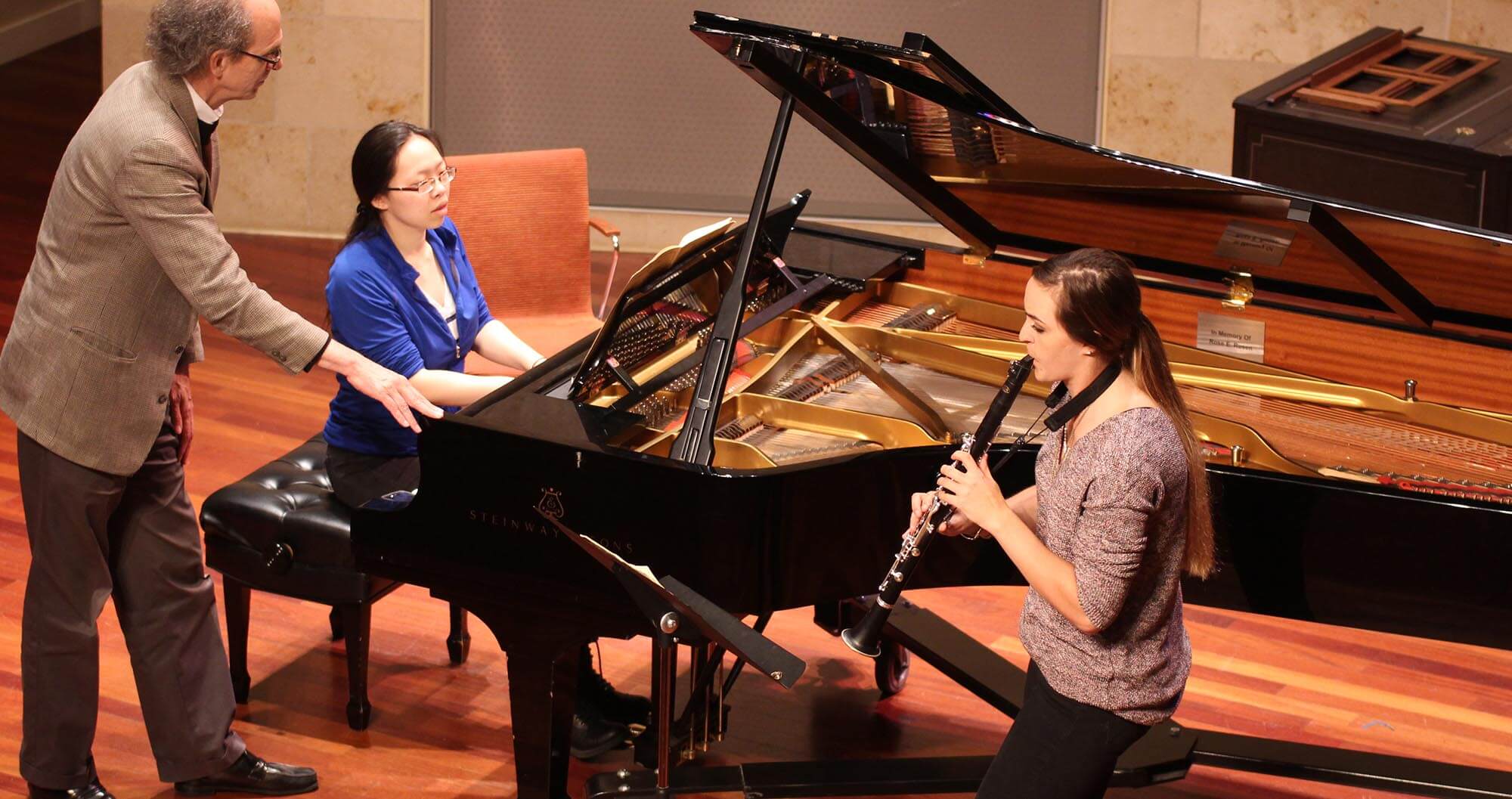 Faculty
Exclusive instruction

Face it. You belong here.