Neuromusculoskeletal and Vocal Health
The Conservatory provides a number of programs and services in support of student neuromusculoskeletal and vocal health. In working toward a degree in music, students are joining a profession with a long and honored history. Part of the role of any professional is to remain in the best condition to practice the profession. For all aspiring musicians, this involves safeguarding neuromusculoskeletal and vocal health. Whatever plans a student has after graduation – whether they involve playing, teaching, producing, or simply enjoying music – students owe it to themselves and their fellow musicians to do all they can to protect themselves.
Documentation and Information
The National Association of Schools of Music (NASM) and the Performing Arts Medicine Association (PAMA) have developed a comprehensive overview of health issues for postsecondary schools and departments of music. NASM and PAMA have created a "tool kit" of documents focused on the issues of neuromusculoskeletal and vocal health. Below are the documents and information sheets for students, staff, and faculty.
Injury Screenings
Avoiding musculoskeletal overuse injuries is vital to the long-term success of all professional musicians. Leslie J. Donohue, MPT and Chris Capra Fitzsimons, PT are the SFCM Physical Therapists and offer injury screenings to any student who is currently playing with pain or who thinks they may have an injury. Each screening lasts approximately 30 minutes and provides students with an opportunity to consult with a physical therapist in a private and confidential manner. In each screening, the physical therapist will provide recommendations that may include referral to a primary care physician, recommendation for a full physical therapy evaluation, or even no further treatment. These injury screening sessions are offered at no cost to the student.
Contact Conservatory Physical Therapist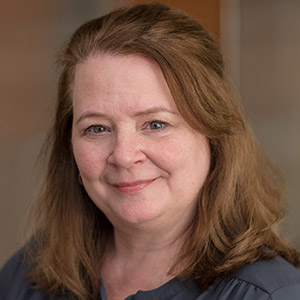 Leslie J. Donohue, MPT