Student Recital
Daniel Dastoor, violin - Student Recital
Saturday, November 18 2023, 07:30 PM
at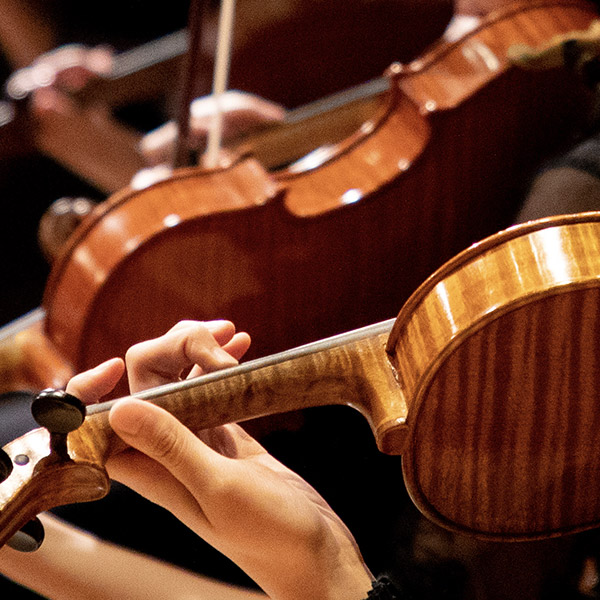 Please note: San Francisco will be hosting the Asian-Pacific Economic Cooperation (APEC) summit this week. Street and highway closures will cause delays in transit into and out of the SFCM area. Please plan accordingly in attending our concerts this week, as we do hope to see you in the audience! For those of you who cannot make it to the concerts, SFCM will be livestreaming most concerts for the week.
No tickets required for this event.
Program
In pursuit of their degrees at SFCM, each student presents a recital that represents their artistry and craft. Student Recitals feature repertoire curated by students with guidance from their faculty instructor.  
Ludwig van Beethoven: Sonata No. 1 in D Major, Op. 12
     I. Allegro con brio
     II. Tema con variazioni: Andante con moto
     III. Rondo: Allegro                                                                                                                                       
Jon Lee, piano
Leoš Janáček: Violin Sonata, JW VII/7
     I. Con moto
     II. Ballada
     III. Allegretto
     IV. Adagio
Jon Lee, piano
Robert Schumann: Piano Trio No. 2 in F Major, Op. 80
     I. Sehr lebhaft
     II. Mit innigem Ausdruck - Lebhaft
     III. In mässiger Bewegung
     IV. Nicht zu rasch
Jon Lee, piano
Brady Anderson, cello
About SFCM's Violin Department
Transform your playing in the heart of the Bay Area music scene. About 50 students study violin at SFCM, learning from world-class faculty members, including the concertmasters of the nearby San Francisco Symphony, Opera, and Ballet ensembles. As a violinist at SFCM, you'll perform with your peers, explore new possibilities for your instrument, and develop your voice through music from the baroque to the new.