A great bow arm frees the imagination.
Transform your playing in the heart of the Bay Area music scene.
About 50 students study violin at SFCM, learning from four world-class faculty members, including the concertmaster of the San Francisco Symphony. As a violinist at SFCM, you'll perform with your peers, explore new possibilities for your instrument, and develop your voice through music from the baroque to the new.
Now Accepting Applications
Apply for 2021-22 Enrollment by December 1
Get Started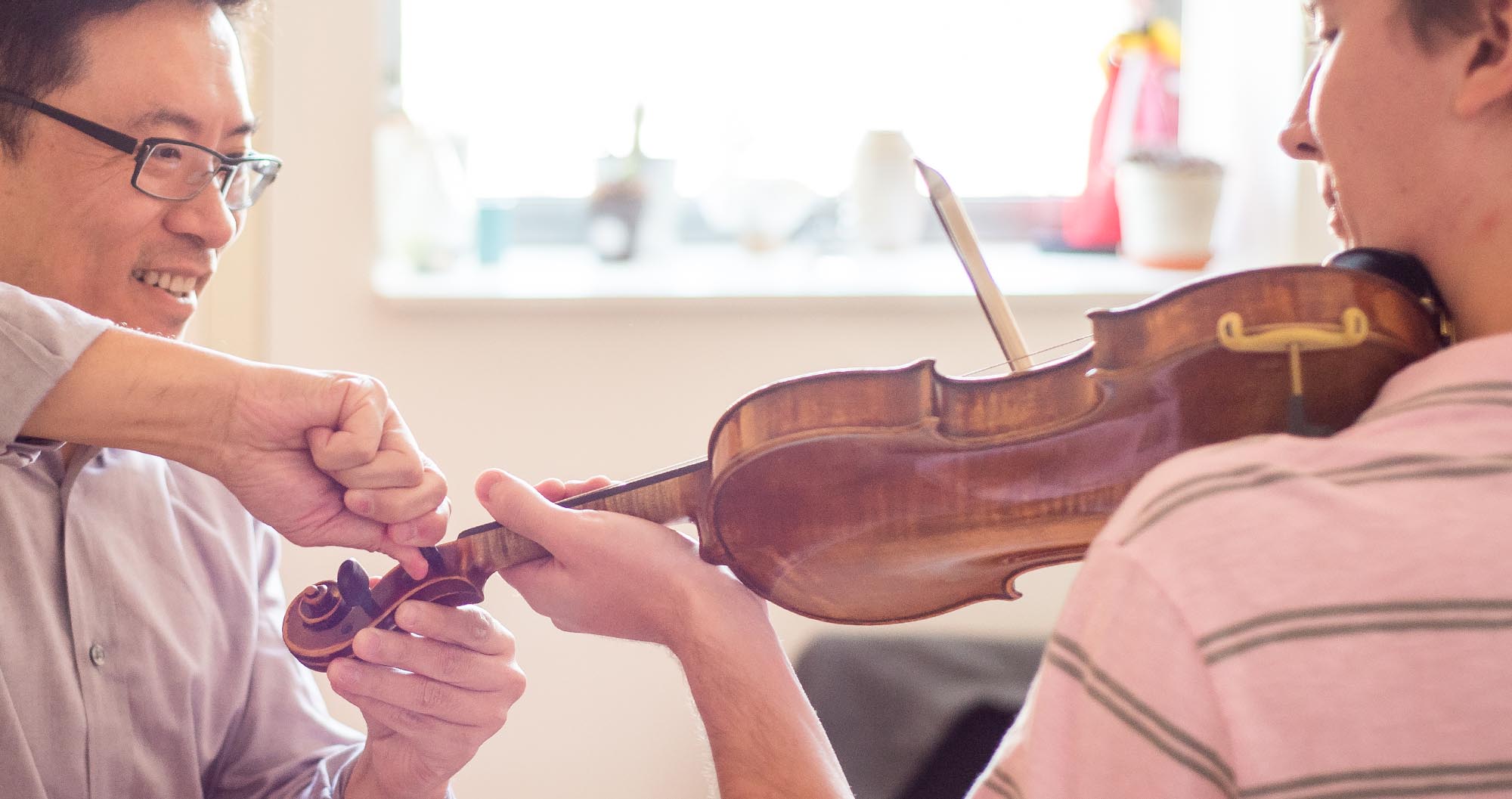 Faculty
Dedicated teaching from violin stars.

Start on your path to excellence.
The 2016-17 studio of Wei He.