Student Recital
Eric Yang, cello - Student Recital
Thursday, November 30 2023, 07:30 PM
at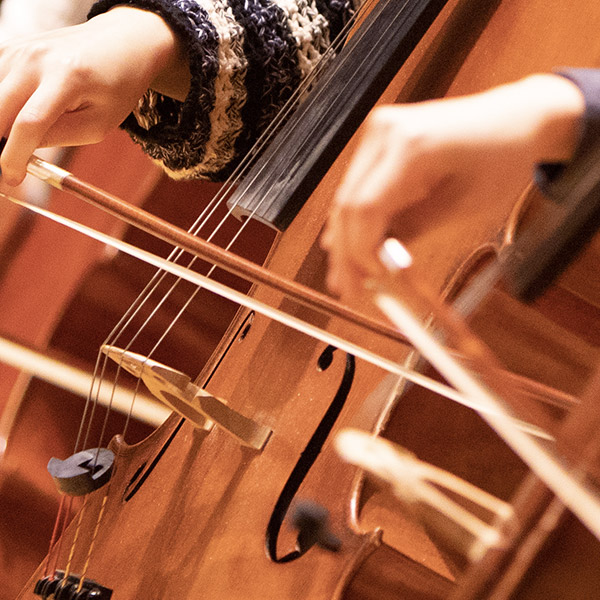 No tickets required for this event.
Program
In pursuit of their degrees at SFCM, each student presents a recital that represents their artistry and craft. Student Recitals feature repertoire curated by students with guidance from their faculty instructor.  
Johann Sebastian Bach: Cello Suite No. 5 in C Minor BWV 1011
     I. Prélude
Luciano Berio: Les Mots Sont Allés… (Recitative for Solo Cello) (1979)
David Baker: Sonata for Solo Cello (1990)
     I. 
- Intermission -
Antal Dorati: Concerto for Cello & Orchestra (1977)
     I. Recitativo
     II. Theme and Variations
Miles Graber, piano
Ching-ju Shih (苦戀歌): Love Song (石青如)
Miles Graber, piano
About SFCM's Cello Department
Opportunity awaits you as a cellist at SFCM. Part of SFCM's comprehensive strings program, the cello department has a studio of about 29 students, all honing their craft with the guidance of four dedicated faculty members. Students can perform with resident ensembles such as the Conservatory Orchestra and chamber groups from the baroque to the contemporary, as well as enter the annual String Concerto Competition.
VIEW SFCM'S EVENT HEALTH AND SAFETY POLICY
As of April 1, 2023, face masks will be optional and at personal discretion for all SFCM concerts & events.  Vaccinations are not required for visitors and guests to campus buildings and performances. Please visit SFCM's full Event Health & Safety policy to read more about our guidelines.