Masterclass
Sherezade Panthaki and Members of Cantata Collective
Thursday, September 14 2023, 07:30 PM
at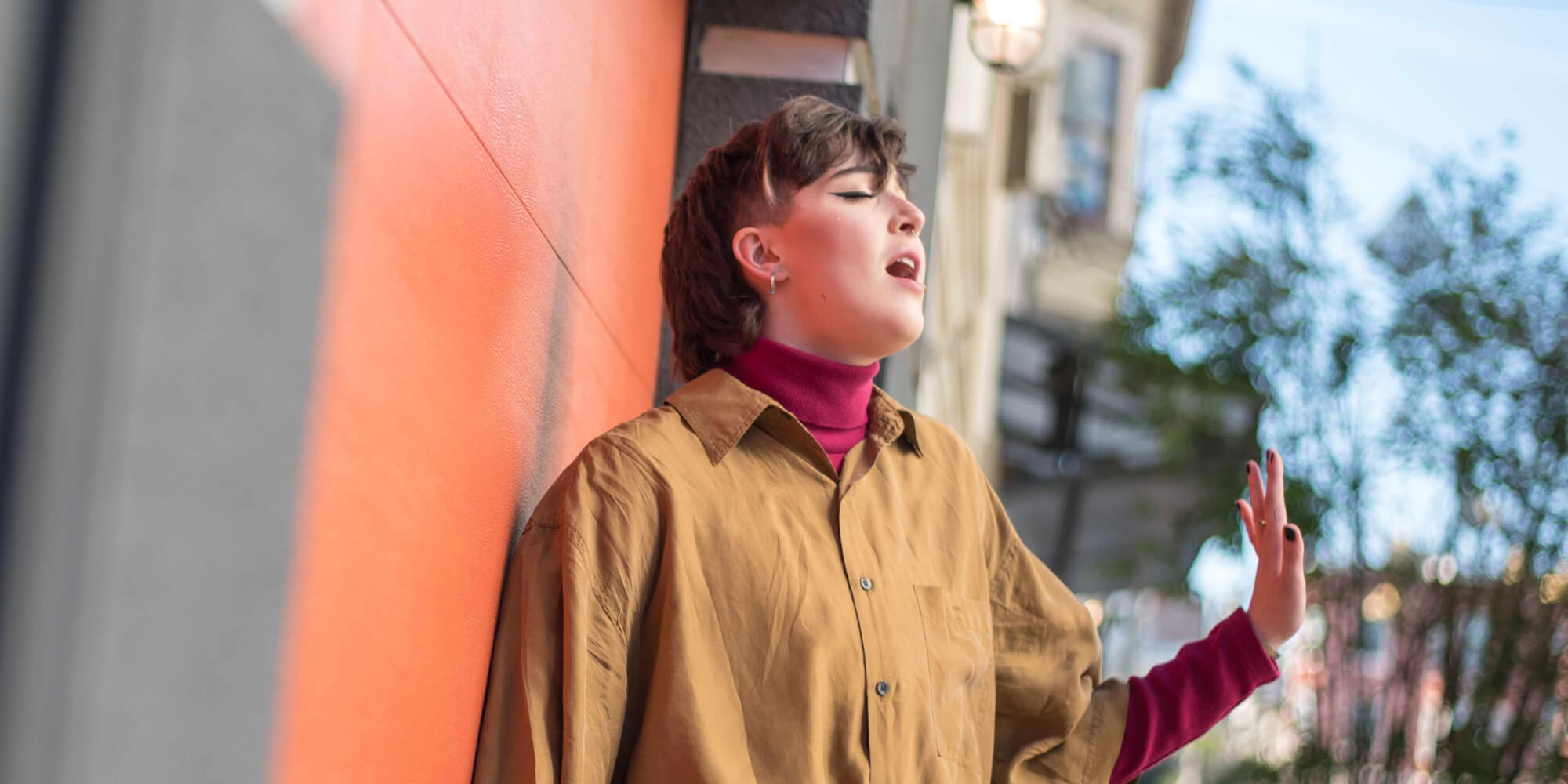 Program
George Frideric Handel: "Piangerò la sorte mia" from Giulio Cesare
Chea Kang, soprano
Corey Jamason, harpsichord
G. F. Handel: "Sta nell'Ircana" from Alcina
Leah Finn, mezzo-soprano
Corey Jamason, harpsichord

Johann Sebastian Bach: "Hört, ihr Augen" from Was Gott tut, das ist wohlgetan, BWV 98
Sherezade Panthaki, soprano
Marc Schachman, baroque oboe
Elisabeth Reed, baroque cello
Corey Jamason, harpsichord

J. S. Bach: "Gott versorget alles Leben"  from Es wartet alles auf dich,  BWV 187
Sherezade Panthaki, soprano
Marc Schachman, baroque oboe
Elisabeth Reed, baroque cello
Corey Jamason, harpsichord
About Sherezade Panthaki
SopranoSherezade Panthaki enjoys ongoing international collaborations with many of the world's leading conductors including Nicholas McGegan, Masaaki Suzuki, Martin Haselböck, Mark Morris, Nicholas Kraemer, Matthew Halls, Stephen Stubbs, and Gary Wedow. Celebrated for her "full, luxuriously toned upper range" (The Los Angeles Times), and "astonishing coloratura with radiant top notes" (Calgary Herald) particularly in the music of Bach and Handel, recent seasons have included performances with the New York Philharmonic, Philharmonia Baroque Orchestra, Bach Collegium Japan, Wiener Akademie (Austria), NDR Hannover Radiophilharmonie (Germany), the Los Angeles Philharmonic, the Boston Early Music Festival, Tafelmusik Baroque Orchestra (Canada), Minnesota Orchestra, St. Louis Symphony, Calgary Philharmonic, Houston Symphony, Seattle Symphony, Mark Morris Dance Group, St. Thomas Church Fifth Avenue New York, The Choir and Orchestra of Trinity Wall Street, and Voices of Music. Ms. Panthaki is no stranger to classical and modern concert repertoire; she is in high demand for her interpretations of Mozart, Haydn, Mendelssohn, Brahms, Poulenc, and Orff, as well as numerous new music premieres. Her discography includes the recently released recording of Handel's Joseph and his Brethren with Nicholas McGegan and Philharmonia Baroque, solo Bach cantatas with the Cantata Collective, and Graupner's opera Antiochus und Stratonica with the Boston Early Music Festival.
Born and raised in India, Ms. Panthaki holds graduate degrees with top honors from the Yale School of Music and the University of Illinois, and a Bachelor's from West Virginia Wesleyan College. She is a founding member and artistic advisor of the newly-debuted Kaleidoscope Vocal Ensemble - a vocal octet celebrating racial and ethnic diversity in performances and educational programs of early and new music. Ms. Panthaki is a frequent guest clinician and masterclass leader across the United States. She has taught voice to graduate music students at Yale University, and currently heads the Vocal program at Mount Holyoke College.
About SFCM's Historical Performance Department
Historical Performance at SFCM traverses all eras of music history, allowing for an environment that enables the study of period performance practice and produces contemporary performances that are relevant, vibrant, and provocative. In this program, which offers a professional studies diploma in historical performance and bachelor's and master's music degrees in harpsichord and organ, you'll develop and refine your skills in historical styles, whether on keyboards, baroque violin, viola, cello, or viola da gamba, and historical plucked strings. Historical Performance opportunities are open to all SFCM students, and our acclaimed Baroque Ensemble performs regularly throughout the year.
VIEW SFCM'S EVENT HEALTH AND SAFETY POLICY
As of April 1, 2023, face masks will be optional and at personal discretion for all SFCM concerts & events.  Vaccinations are not required for visitors and guests to campus buildings and performances. Please visit SFCM's full Event Health & Safety policy to read more about our guidelines.