Recital
Voice Department Recital: Latin American Song
Thursday, November 30 2023, 07:30 PM
at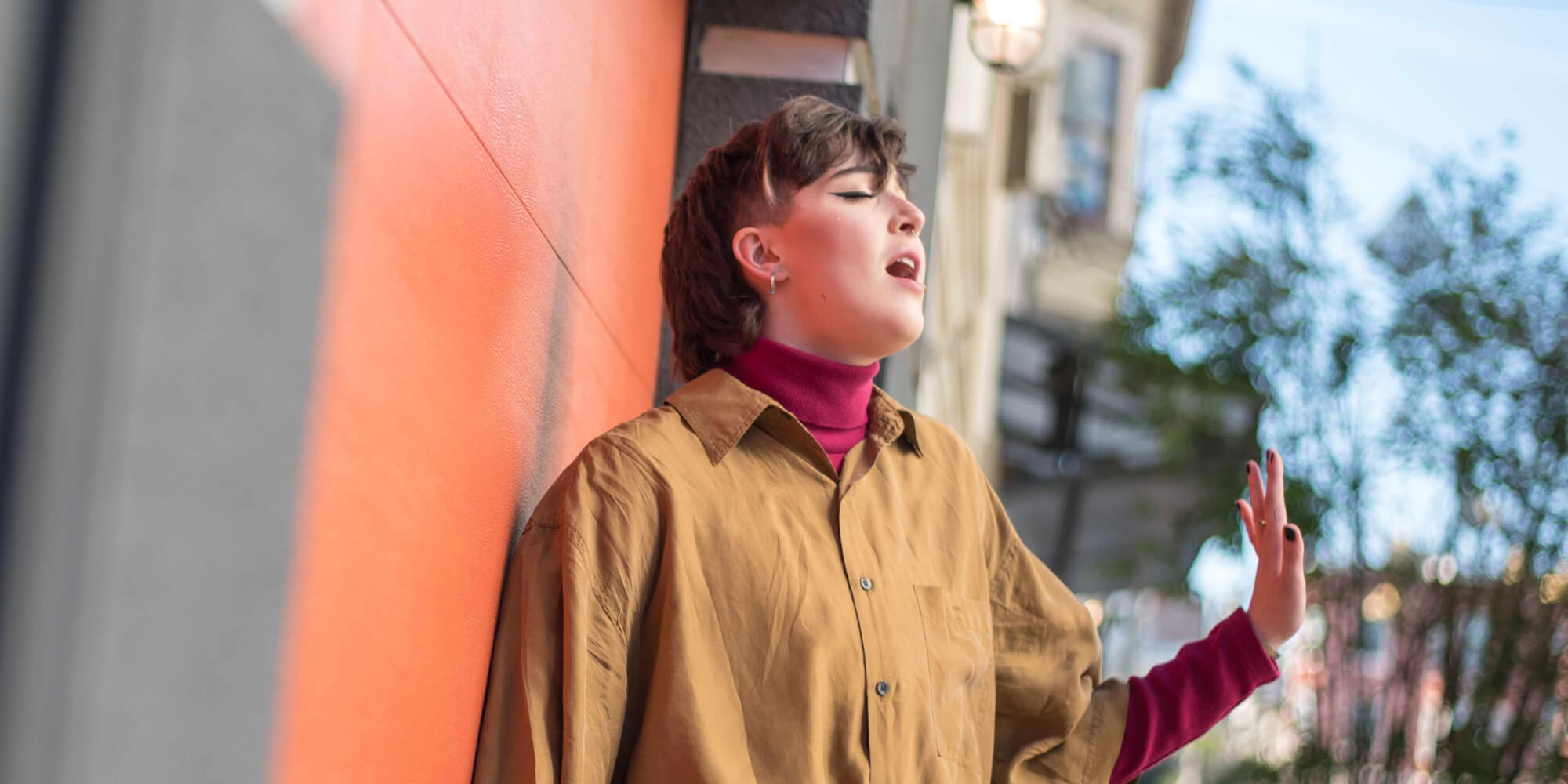 Program
Departmental Recitals showcase performance departments through its students. Featuring various students and repertoire, and curated by the faculty, performances in this recital highlight SFCM programs and the wide range of study. 
Manuel Ponce: "Estrellita"
     from 2 Canciones mexicanas
Lena Goldstein, soprano
Mexican Folk Song arr. Edward Kilenyi : Encantadora María
Clara Abrahams, soprano
Mario Pupparo: Rosas
Jana Justus, mezzo-soprano
Jaime León: Todo Pasó
Anna Carney, soprano
J. León: Don Paramplin
Gianna LaMantia, soprano 
J. León: Ojuelos de miel
Morgan Wolfe, soprano
Yvette Souviron: Vidala
Madison Barton-Holloway, soprano
Edgardo Cantón: Balada
Antonia Cáceres, soprano
Selections by Irma Urteaga
     Yo tan solo
     Para cualquiera
Tony DeLouisa, baritone
Ernestina Lecuona: Jardín azul
Madison Barton-Holloway, soprano
Heitor Villa-Lobos: Melodía Sentimental
Antonia Cáceres, soprano
Collaborator
Andrew King, piano
About SFCM's Voice Department
Find your voice—and your community. A tight-knit group, voice students work closely with all-star faculty who have performed at the Metropolitan Opera, San Francisco Opera, Houston Grand Opera, Paris Opera, Milan's La Scala, and many others. As a student at SFCM, you'll have the opportunity to regularly attend dress rehearsals at the San Francisco Opera and take advantage of performance opportunities around the Bay Area.
VIEW SFCM'S EVENT HEALTH AND SAFETY POLICY
As of April 1, 2023, face masks will be optional and at personal discretion for all SFCM concerts & events.  Vaccinations are not required for visitors and guests to campus buildings and performances. Please visit SFCM's full Event Health & Safety policy to read more about our guidelines.