SFCM Colleagues and the Chicago Symphony Collaborate on 'Philharmonia Fantastique'
Mason Bates' "Philharmonia Fantastique" combines live-action, animation and music. The soundtrack is now available and also features SFCM's Edwin Outwater.
By Mark Taylor
It is being called his most ambitious project to date, and he had a little help from an SFCM colleague and friend. Mason Bates' "Philharmonia Fantastique: The Making of the Orchestra" is a 23-minute concerto for orchestra and animated film that plays through the instruments of the orchestra, all in a lesson of unity, "All these different materials and technologies, and people syncing together to make beautiful music is a real model for how we should all behave as people," said Bates, "Working together to overcome our differences, that's the message of this piece." Bates has been on the composition faculty of SFCM since 2014.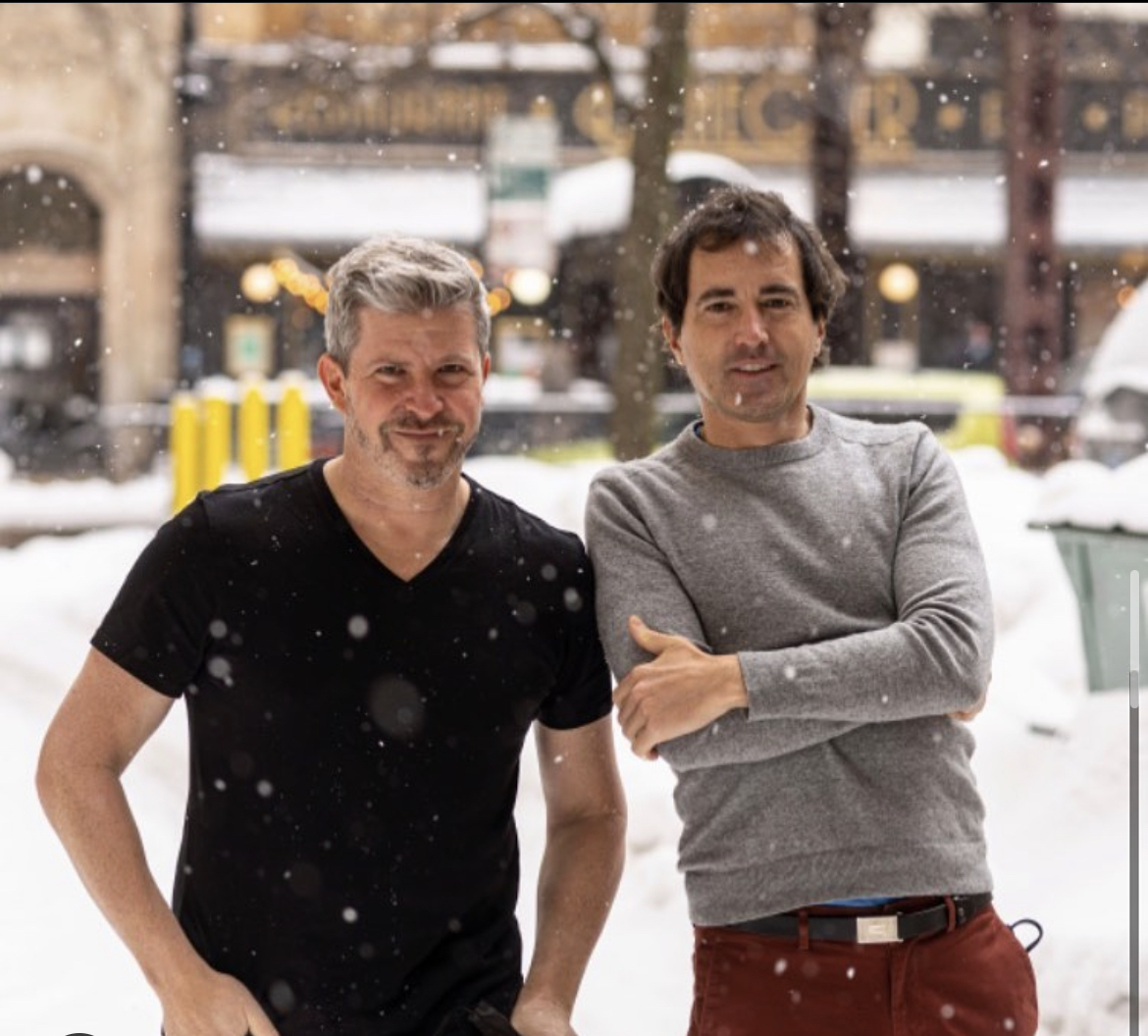 This week Sony Classical released the standalone soundtrack, recorded by the Chicago Symphony Orchestra (CSO) conducted by SFCM's Edwin Outwater. "Mason pulled out all the stops for this piece and it really put the CSO musicians through their paces and demanded maximum virtuosity! I thought that was really fun," Outwater said. Outwater has a long history of working with CSO, but this particular collaboration brought some new experiences. "Hearing one of the world's greatest orchestras play a piece that really pushed them in certain ways, my job was to create a space for them where they could play their absolute best," he said. The music was recorded one section at a time over five days, and Outwater added that he "hopes this piece captivates and creates new orchestra fans for generations to come."
It's not the first time the two musicians and friends have collaborated together on a project. "It's been fun to work on so many different projects with Mason, and also exciting that we share a student at SFCM this year, Jaco Wong," Outwater said. In addition to teaching conducting, Outwater was named Music Director of SFCM in 2020.
While the new work heavily features the talents of SFCM faculty, the music also has deep San Francisco roots: The animated film was directed by Gary Rydstrom of Lucasfilm and animated by Jim Capobianco, previously of Pixar. "My own work at SFCM has always been informed by the Conservatory's cutting edge approach to music and technology, which is also very much a Bay Area story," Bates said.
"Philharmonia Fantastique" will be released in theaters and on a major streaming platform in 2022. The soundtrack was released April 21, 2022.
Learn more about studying conducting or composition at SFCM.