Personalized training. Professional rigor.
Visiting Faculty
The Technology and Applied Composition (TAC) program relies on the guidance and real-world perspective of visiting professors working directly as professional technologists and film/game composers at the top of their field to shape its curriculum for maximum relevance. A number of high-profile visiting artists work with TAC students regularly, offering insights not only in technique, but the industry as a whole.
J-Bu is Javad Butah, a Los Angeles-based musician, composer, producer, and educator. Javad's unique and innovative perspective on music can be traced to his Romani roots, his studies under various tabla masters, as well as his formal conservatory education. Javad has toured for over 20 years, performing as a solo artist as well as accompanying world-renowned musicians in distinguished venues domestically as well as abroad. The Los Angeles Times has called Javad "…a young, flashy, spectacular tabla player…" and The New York Times described Javad as being "…in virtuosic form…"

As an educator, Javad has built successful music programs based on not only teaching the practical applications of music production using the latest technology, but also integrating music theory, which he believes broadens their knowledge of the creative process.

Javad uses Ableton Live to create a blend of music that borrows from his love of both classical world music as well as contemporary sounds and techniques. As a brand manager for Ableton, Javad tours the United States giving lectures and demonstrations.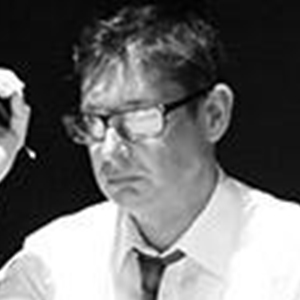 Tim Davies is one of the busiest conductors and orchestrators in Hollywood. His recent film and TV credits include Minions, Ant­ Man, Empire, The Peanuts Movie, Frozen, The Book of Life, and Edge of Tomorrow. He has conducted and orchestrated numerous video game scores, such as the God of War and Infamous series, The Last of Us, and both Batman: Arkham City and Batman: Arkham Knight. In 2015 he made his concert stage debut conducting Pokemon: Symphonic Evolutions with the Baltimore Symphony.

Davies is an active arranger as well. Recent highlights include arranging and playing drums for the twentieth anniversary concert of NAS' Illmatic and being lead arranger for Kendrick Lamar's recent performance of To Pimp a Butterfly, both featuring the National Symphony at the Kennedy Center in Washington DC. He has arranged for albums by chart­-topping artists Amy Winehouse, Akon, Miguel, and Cee Lo Green. He plays drums and writes for his own group, the 18-­piece Tim Davies Big Band, and received a Grammy nomination for Best Instrumental Composition in 2010.

Recently Davies has been in demand as a composer, working with two­-time Oscar winner Gustavo Santaolalla on the score to the Fox animated film The Book of Life. This was also the beginning of a partnership with producer/director Guillermo del Toro, which led to writing additional music for Crimson Peak and now scoring his new animated TV show, Trollhunters, produced by Dreamworks Animation for Netflix.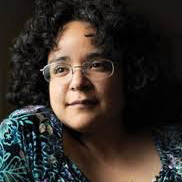 Currently serving as Composer-in-Residence with the storied Philadelphia Orchestra and included in the Washington Post's list of the 35 most significant women composers in history (August, 2017), identity has always been at the center of composer/pianist Gabriela Lena Frank's music. Born in Berkeley, California (September, 1972), to a mother of mixed Peruvian/Chinese ancestry and a father of Lithuanian/Jewish descent, Gabriela explores her multicultural heritage through her compositions. Inspired by the works of Bela Bartók and Alberto Ginastera, Gabriela has traveled extensively throughout South America in creative exploration. Her music often reflects not only her own personal experience as a multi-racial Latina, but also refract her studies of Latin American cultures, incorporating poetry, mythology, and native musical styles into a western classical framework that is uniquely her own.

Moreover, she writes, "There's usually a story line behind my music; a scenario or character." While the enjoyment of her works can be obtained solely from her music, the composer's program notes enhance the listener's experience, for they describe how a piano part mimics a marimba or pan-pipes, or how a movement is based on a particular type of folk song, where the singer is mockingly crying. Even a brief glance at her titles evokes specific imagery: Leyendas (Legends): An Andean Walkabout; La Llorona (The Crying Woman): Tone Poem for Viola and Orchestra; and Concertino Cusqueño (Concertino in the Cusco style). Gabriela's compositions also reflect her virtuosity as a pianist — when not composing, she is a sought-after performer, specializing in contemporary repertoire.

Winner of a Latin Grammy and nominated for Grammys as both composer and pianist, Gabriela also holds a Guggenheim Fellowship and a USA Artist Fellowship given each year to fifty of the country's finest artists. Her work has been described as "crafted with unself-conscious mastery" (Washington Post), "brilliantly effective" (New York Times), "a knockout" (Chicago Tribune) and "glorious" (Los Angeles Times). Gabriela is regularly commissioned by luminaries such as cellist Yo Yo Ma, soprano Dawn Upshaw, the King's Singers, the Kronos Quartet, Brooklyn Rider, and conductor Yannick Nézet-Séguin. She has also received orchestral commissions and performances from leading American orchestras including the Chicago Symphony, the Boston Symphony, the Atlanta Symphony, the Cleveland Orchestra, the Philadelphia Orchestra and the San Francisco Symphony. Before her current residency with the Philadelphia Orchestra for which she will compose the 45-minute Chronicles of the Picaflor (Hummingbird), in 2017 she completed her four-year tenure as composer-in-residence with the Detroit Symphony under maestro Leonard Slatkin, composing Walkabout: Concerto for Orchestra, as well as a second residency with the Houston Symphony under Andrés Orozco-Estrada for whom she composed the Conquest Requiem, a large-scale choral/orchestral work in Spanish, Latin, and Nahuatl, the language of the Aztecs. Gabriela's most recent premieres have been Apu: Tone Poem for Orchestra commissioned by Carnegie Hall and premiered by the National Youth Orchestra of the United States under the baton of conductor Marin Alsop; and Suite Mestiza, a large-scale work for solo violin premiered by Movses Pogossian. In the season of 2021-22, San Diego Opera will premiere Frank's first opera, The Last Dream of Frida, utilizing words by her frequent collaborator Pulitzer Prize winning playwright Nilo Cruz.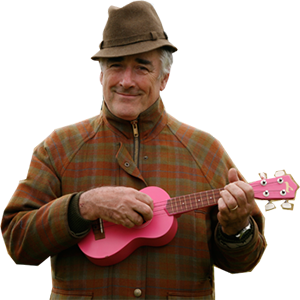 Multi-instrumentalist, composer, and improviser Fred Frith has been making noise of one kind or another for almost 50 years, starting with the iconic rock collective Henry Cow, which he co-founded with Tim Hodgkinson in 1968. Fred is best known as a pioneering electric guitarist and improviser, song-writer, and composer for film, dance and theater. Composing for dance throughout his long career, Fred has worked with Rosalind Newman and Bebe Miller in New York, François Verret and Catherine Diverrès in France, and Amanda Miller and the Pretty Ugly Dance Company over the course of many years in Germany, as well as composing for two documentary films on the work of Anna Halprin. Theater credits include the Creation Company in New York and François-Michel Pesenti's Théâtre du Point Aveugle in Marseille, where he spent six months in 1990 working with "jeunes rockers en chômage des quartiers défavorisés" (young unemployed rock musicians from the ghettos) on the opera Helter Skelter.

His compositions have been performed by ensembles ranging from Arditti Quartet and the Ensemble Modern to Concerto Köln and Galax Quartet, from the BBC Scottish Symphony Orchestra to ROVA and Arte Sax Quartets, from rock bands Sleepytime Gorilla Museum and Ground Zero to the Glasgow Improvisers' Orchestra. Film music credits include the acclaimed documentaries Rivers and Tides, Touch the Sound and Leaning into the Wind, directed by Thomas Riedelsheimer, The Tango Lesson, Yes and The Party by Sally Potter, Werner Penzel's Zen for Nothing, Peter Mettler's Gambling, Gods and LSD, and the award-winning (and Oscar-nominated) Last Day of Freedom, by Nomi Talisman and Dee Hibbert-Jones. Fred has performed works by and sometimes alongside composers John Luther Adams, Gavin Bryars, Sylvie Courvoisier, Alvin Curran, George Lewis, René Lussier, Jose Maceda, Meredith Monk, Terry Riley, and Christian Wolff; collaborated with classical virtuosi Evelyn Glennie, Katia Labèque, Viktoria Mullova, and Werner Bärtschi; and—as session musician—recorded on albums by, for example, Brian Eno, The Residents, Robert Wyatt, The Swans, Violent Femmes, Material, Negativland, John Zorn, Matthew and the Unfortunates, and Half Japanese.

The recipient of Italy's Demetrio Stratos Prize for his life's work in experimental music and an honorary doctorate from the University of Huddersfield in his home county of Yorkshire, Fred is Professor Emeritus at the legendary epicenter of American experimental music, Mills College in Oakland, California. He still teaches in the improvisation master's program at the Musik Akademie in Basel, Switzerland and as visiting faculty in the Universidad Austral in Valdivia, Chile, where he has been collaborating on the creation of a new School of Music and Sound Art. Fred is the subject of Nicolas Humbert and Werner Penzel's much loved Step Across the Border, cited by Cahiers du Cinéma as one of the 20th century's hundred most influential films.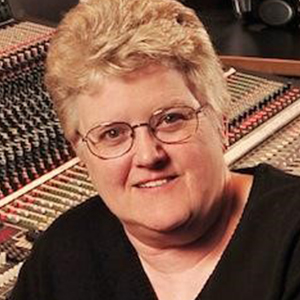 Leslie Ann Jones has been a recording and mixing engineer for over 30 years. Starting her career at ABC Recording Studios in Los Angeles in 1975, she moved to Northern California in 1978 to accept a staff position with David Rubinson and Fred Catero at the legendary Automatt Recording Studios. There she worked with such artists as Herbie Hancock, Bobby McFerrin, Holly Near, Angela Bofill, Frankie Beverly and Maze, Carlos Santana and Narada Michael Walden, and started her film score mixing career with "Apocalypse Now."

From 1987 to 1997 she was a staff engineer at Capitol Studios located in the historic Capitol Records Tower in Hollywood. She recorded projects with Rosemary Clooney, Michael Feinstein, Michelle Shocked, BeBe & CeCe Winans, and Marcus Miller, as well as the scores for several feature films and television shows.

In February of 1997 she returned to Northern California to accept a position as Director of Music Recording and Scoring with Skywalker Sound, where she continues her engineering career recording and mixing music for records, films, video games, television, and commercials. And she now adds Record Producer to her list of credits.

In 2003, Jones was nominated for a Grammy Award for Best Engineered Recording, Classical, and received a Grammy Award for The Kronos Quartet's recording of Berg: Lyric Suite, which won Best Chamber Music Album. In 2005 she received another Grammy Award for her work as engineer on Diane Reeves' "Good Night and Good Luck" CD and in 2011 she won a Grammy Award for Best Engineered Album, Classical for Quincy Porter: Complete Viola Works by Eliesha Nelson & John McLaughlin Williams. In 2014 she was also nominated for Best Engineered Recording­ Non­-Classical for her work with Madeleine Peyroux as well as for Best Surround Sound Album.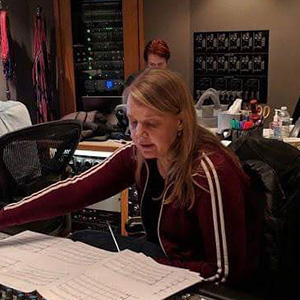 With a passion for music and collaboration, Catherine Joy is a composer for film, media and live performance. She contributed additional arrangements on the Emmy-award-winning Netflix doc series Wild Wild Country and won Best Documentary Score for the uplifting feature documentary Gold Balls. Catherine is the founder and CEO of Joy Music House, a one-stop-shop for all score production services. She is also the Vice President for the Alliance for Women Film Composers.

Catherine has scored a number of series, starting her media scoring career scoring Capitol Hill which began on YouTube and is now televised throughout Canada and Europe. More recently she scored the sci fi dramady Abby and Tabby (now streaming on Seed and Spark) the multi-award winning documentary series Women Of The Island, and No Matter What, which released on YouTube September 2019. She also scored the pilot for the Documentary Series Who Is Your Teacher, currently on the festival circuit. Catherine was part of the music team on notable feature projects. She score supervised and orchestrated on The Last Black Man In San Francisco and the emmy-nominated scores RBG and Love, Gilda. She also score supervised the HBO documentary At The Heart of Gold and feature Son of The South executive produced by Spike Lee and directed by his long-time editor Barry Alexander Brown. Catherine was also the orchestrator on the animated series High Guardian Spice, set for release in 2020. She is currently score supervisor of the Spectrum Originals/Sony series revival Mad About You. Catherine is also co-currently scoring the E-Line Media / BBC Studios ocean exploration video game Beyond Blue. She had two chamber concert works premiere in 2019: Just Breathe with the Helix Collective and We are Machine with Kroma Quartet as part of the LA Chamber House series. She is also working on a Ballet in collaboration with choreographer Rival Tribe which premiered in October, 2019. Her work for Didgeridoo and chamber orchestra For Those Who Have Walked Ahead premiered at Benaroya Recital Hall as part of Celebrate World Music in March 2013. Catherine's orchestral work Artist and The Muse premiered in 2012.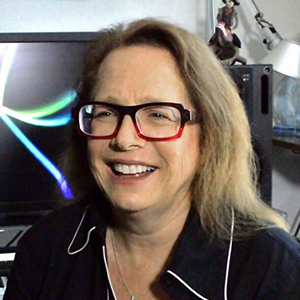 Four­-time Emmy award winning composer Laura Karpman maintains a vibrant career in film, television, video game, concert and theater music. Her distinguished credits include scoring Kasi Lemmons' Black Nativity for Fox Searchlight, Spielberg's miniseries Taken, the Showtime series Odyssey 5 and; Masters Of Science Fiction (both Emmy-­nominated) and numerous video games including Microsoft's Project Spark, Kinect Disneyland Adventures, Everquest II and Untold Legends. Karpman was resident orchestral composer of Sony Online Entertainment and has received two GANG awards and an additional nomination for her video game music, which has been performed by orchestras internationally. Her score for the animated film, A Monkey's Tale, received a 2006 Annie Award Nomination.
Commissioned by Carnegie Hall, Karpman collaborated with soprano Jessye Norman and The Roots on Ask Your Mama, a multimedia opera on a text by Langston Hughes, which received its sold out premiere at Carnegie Hall in March 2009, and its West Coast premiere at The Hollywood Bowl and was revived at the Apollo Theater in Harlem.

Laura has scored projects for every major network, and has a new unannounced series forthcoming with the iconic R&B artist Raphael Saadiq. She created a unique soundscape for Showtime's acclaimed science fiction series, ODYSSEY 5 starring Peter Weller. This Emmy-nominated highly unusual score, featuring 12 cellos, bassoons, basses, duduk and countertenor, caught the attention of Steven Spielberg, who invited her to create an epic orchestral score for his 20-hour miniseries,Taken. She seamlessly intertwined traditional Americana with evocative modernist strains in this sprawling, adventurous sci-fi score.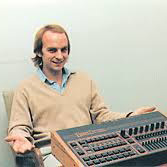 Roger Linn is a designer of electronic music products, best known for his invention of the LM-1 Drum Computer, the first programmable, sampled-sound drum machine in 1979. Manufactured by his company Linn Electronics, the LM-1 and its successors the LinnDrum and Linn9000 provided the drums for countless hit records during the 1980s by artists including Prince, Madonna, Michael Jackson, Tina Turner, Peter Gabriel, Elton John, Rod Stewart, Devo and Bruce Hornsby, and are considered a major influence on the music of the era.

In 1988, he designed the innovative MPC60 MIDI Production Center for the Japanese Akai Company, with his signature appearing on the product's front panel. Combining a sampling drum machine with a real-time MIDI sequencer, this product gradually became the industry standard in the production of hip-hop, dance and related music styles throughout the 1990s, and has been credited as a significant influence in the evolution of hip hop music. This was followed in 1994 with the enhanced MPC3000 and others. In addition to these designs for Akai, he also helped design products for a variety of companies during the 1990s, including the Japanese Roland company.

In 2002, he returned to manufacturing his own products—as well as his love of the guitar—with the release of a groundbreaking guitar effects product called AdrenaLinn. Used on hit recordings by artists such as John Mayer, Green Day and Red Hot Chili Peppers, AdrenaLinn transforms a guitarist's tone by using variety of innovative rhythmic filtering methods, all in sync to an internal drumbeat. This was followed in 2003 by the enhanced AdrenaLinn II, the M-Audio Black Box (containing many AdrenaLinn features) in 2005, and the AdrenaLinn III in 2007. In 2011 he released the Tempest Analog Drum Machine, designed in collaboration with Dave Smith Instruments. In 2014 he released the LinnStrument, an expressive MIDI performance controller.

Apart from his music product career, Roger is a guitarist and songwriter, having co-written hits for Eric Clapton ("Promises", 1979) and Mary Chapin Carpenter ("Quittin' Time", 1989), and having served as touring guitarist and recording engineer with pianist/songwriter Leon Russell in 1976 at age 21. Here are some video, audio and text interviews he has done over the years. In February 2011, the Recording Academy presented him with the Technical Grammy Merit Award.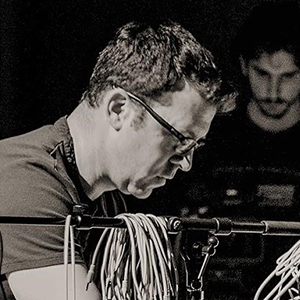 Jonathan Mayer (JD Mayer) is the Senior Music Manager at Sony Playstation Group and has been a visiting faculty member of the TAC program since 2015. In addition to coaching students on various professional projects he also mixes and co-produces selected works of top achieving students. He has been producing, composing and performing music for the past 25 years. For the past 11 years he has been a staff music producer and managed music production at Sony Playstation in the Bay Area. During that time, he has produced over 50 hours of original music for more than 25 video games.

In his role as Sr. Music Manager on one of the industry's most unique teams, Jonathan has had tremendous opportunity to provide music support and production to developers such as Naughty Dog, Sucker Punch, Sony Santa Monica, Insomniac Games, and many more. Jonathan's focus today is on leveraging his experience to refine the paradigm of music design and production for video games.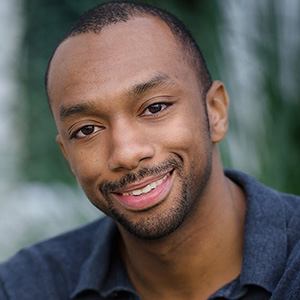 Wilbert Roget is a veteran composer in the video game industry. He joined LucasArts as a staff composer in 2008, where he scored several games in the Star Wars universe, including Star Wars: The Old Republic and Star Wars: First Assault. He later became a freelance writer, scoring Call of Duty: WWII, Mortal Kombat 11, Guild Wars 2: Path of Fire, Lara Croft and the Temple of Osiris, Dead Island 2, Anew: The Distant Light and other indie and AAA titles. His scores have earned him several awards and nominations from the Game Audio Network Guild, the Academy of Interactive Arts and Sciences (D.I.C.E. Awards), and others. Inspired at an early age by classic Japanese game soundtracks, Roget specializes in writing music that employs memorable themes, developed throughout the score in a traditional fashion. He balances modern production with classic construction, creating fresh and contemporary soundscapes as well as nuanced orchestrations. Wilbert studied music at Yale University, is originally from Philadelphia, PA and currently resides in Seattle, WA. He is an avid multi-instrumentalist, performing solo flute, keyboards, accordion and guitar on many of his scores.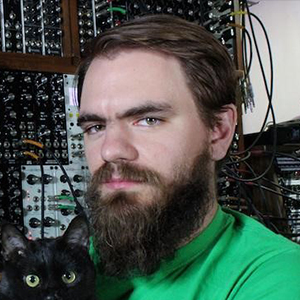 Jonathan Snipes is a composer and sound designer for film and theater living in Los Angeles. Theater credits include The White Album (Lars Jan, Early Morning Opera), A Jordan Downs Illumination (Cornerstone Theater Company), Marshmallow Sea and moon& (szalt dance company), Good People and Wait Until Dark (Geffen Playhouse), Nocturne (Black Dahlia Theatre) and Meditations on Virginity (National Theater in Warsaw, Poland). Film credits include Room 237 (IFC), Starry Eyes (Dark Sky), Mope (Sundance 2019), The El Duce Tapes (Hot Docs 2019). He teaches sound design in the theater department at UCLA, and is a member of the rap group "clipping," currently signed to Sub Pop Records.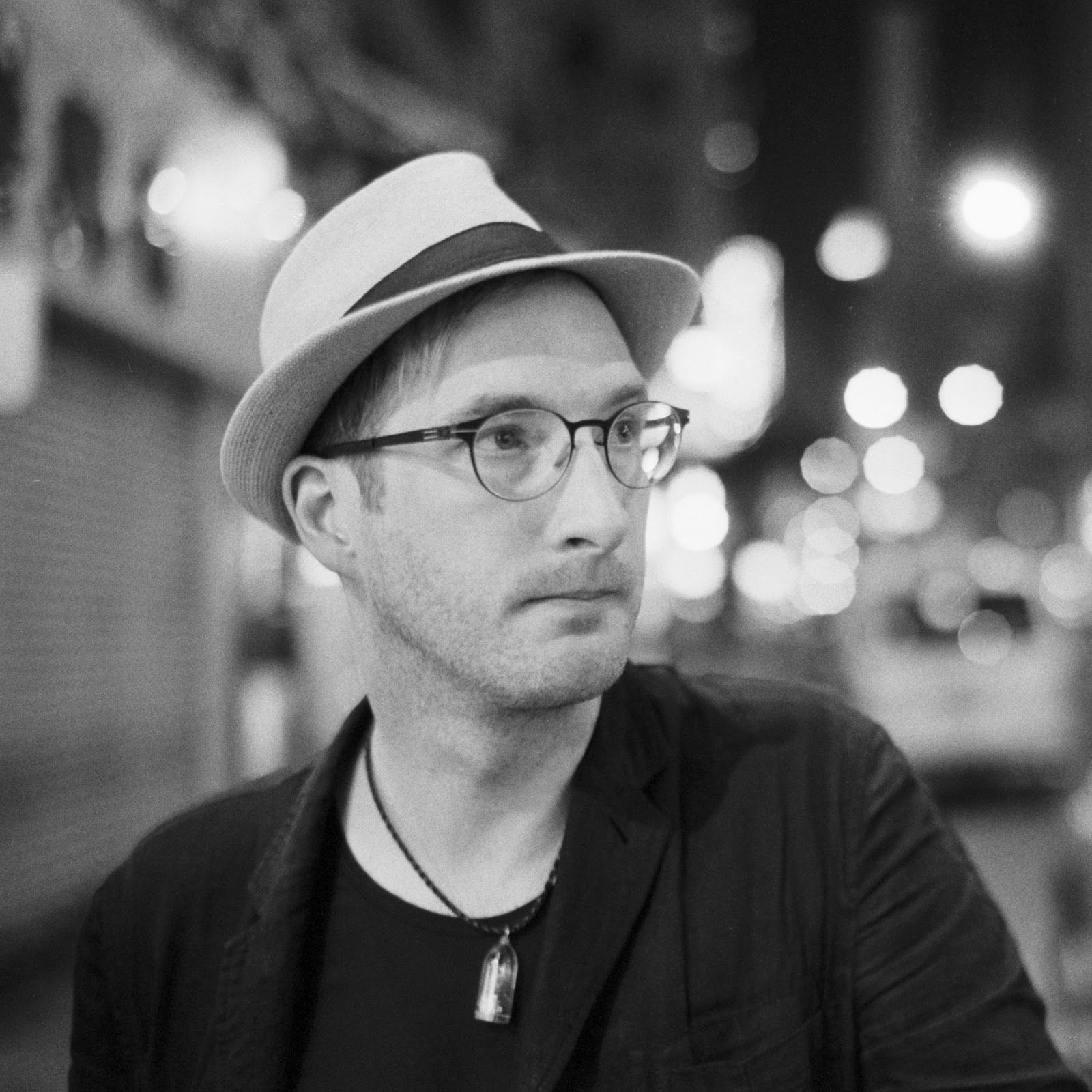 Barry Threw cultivates forward-looking, impactful, boundary-blurring projects integrating culture and technology. He drifts fluidly between roles, collaborating as an executive, curator, technologist, designer, community organizer, cultural producer, and strategist. His previous leadership positions have generated innovative & influential platforms, products, teams, and businesses spanning art, music, internet, built environment, and experiential & immersive media. He is convinced that integral approaches combining art, technology, and the humanities are necessary for economic, social, and ecological regeneration. He is currently the Executive Director of Gray Area — a San Francisco non-profit institution focused on creative action for social transformation through public events, incubation, and education. He is also a founding partner with Fabricatorz — a distributed technology studio for cultural projects with nodes in Hong Kong, St. Louis, and Berlin. He advises institutions, corporations, and organizations globally.

Barry organizes the #NEWPALMYRA project, an online community platform focused on the virtual reconstruction and creative reuse of cultural heritage. He developed and runs the Bassel Khartabil Fellowship, which supports outstanding people under adverse conditions developing free culture in their communities.

He played a key role in developing and operating the Vatican Arts and Technology Council, a non-denominational external advisory body for the Vatican, which advanced Pope Francis's goals of environmental stewardship, humanitarian compassion, and spreading experiences of spirituality worldwide through an experimental art and technology lab.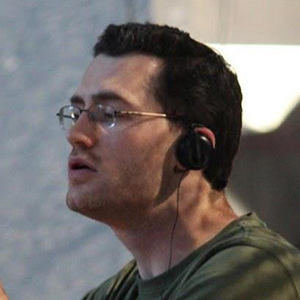 Austin Wintory is an American composer who has composed scores for films and video games. He is particularly known for composing the scores to the acclaimed video game titles flOw and Journey, the latter of which was nominated for a Grammy Award for Best Score Soundtrack for Visual Media (the first ever for a video game). His film efforts include the scores to the 2009 Sundance hit Grace, as well as the 2008 Sundance Audience Award winner Captain Abu Raed. Wintory has composed 300 scores since 2003.

Austin has also scored nearly 50 feature films, and his first major film score, for the Sundance Film Festival-winning film Captain Abu Raed, was shortlisted for the 2009 Academy Awards for Best Original Score by the LA Times. His next major film, Grace, was also a hit at the Sundance Film Festival. Austin's score (which featured a wild array of custom-recorded sounds such as babies crying and horse flies, in addition to a large ensemble of clarinets at London's famed Abbey Road Studios), was also highly lauded, earning a notorious Fangoria Chainsaw Award nomination and being cited by "Visions in Sound" (a popular film scoring radio program) as among the Top 10 Scores for 2010. His most recent films are writer/director Adam Alleca's Standoff, starring Thomas Jane and Laurence Fishburne, and Amin Matalqa's The Rendezvous, starring Stana Katic.