Student Achievement
At SFCM, we empower students to discover and achieve their unique career goals. Courses in marketing, finance, teaching, and technology, as well as internships with local, professional arts organizations help students build the confidence they need to take risks and craft the career of their dreams.

A recent survey of SFCM alumni, conducted during the Winter of 2020, found: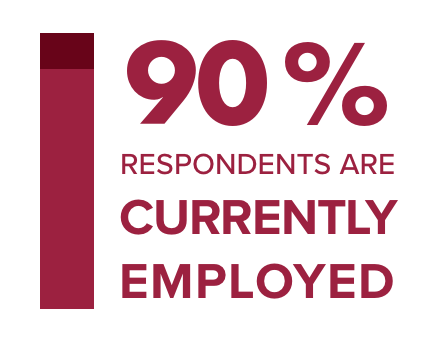 High Employment
We support students through every step of their job search. Our Professional Development and Engagement Center curates a job board of local opportunities in the arts, and offers counseling on career pathways, application materials, and building a digital presence to help students present their best selves to employers.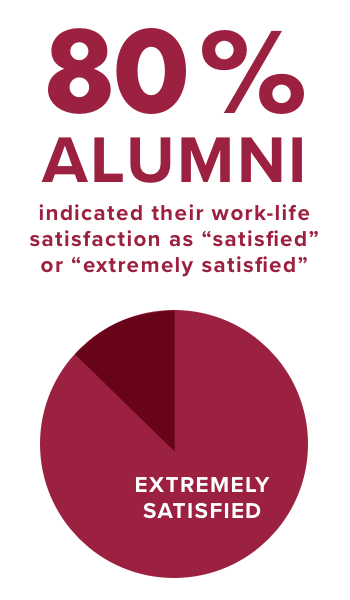 Strong Work-Life Satisfaction
Our Professional Development curriculum includes courses on the mind and body, setting students up for a healthy and balanced life.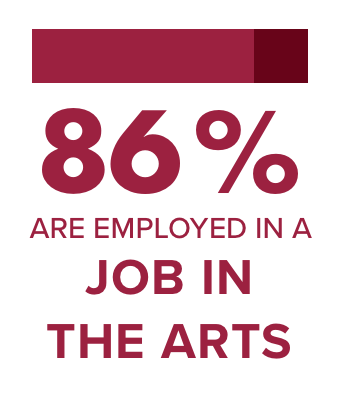 Employed in the Arts
Being prepared to work in the arts requires experience. At SFCM, students have the opportunity to intern with world-renowned local arts organizations, teach alongside public school music educators, and perform in paid gigs throughout the Bay Area.

Obtained Jobs Quickly
At SFCM, career preparation isn't just an option, it's a central part of our coursework. Courses in marketing, finance, teaching, and technology give students the skills they need to jumpstart their careers.