Student Recital
Chuxuejie Zhang, viola - Student Recital
Monday, November 27 2023, 07:30 PM
at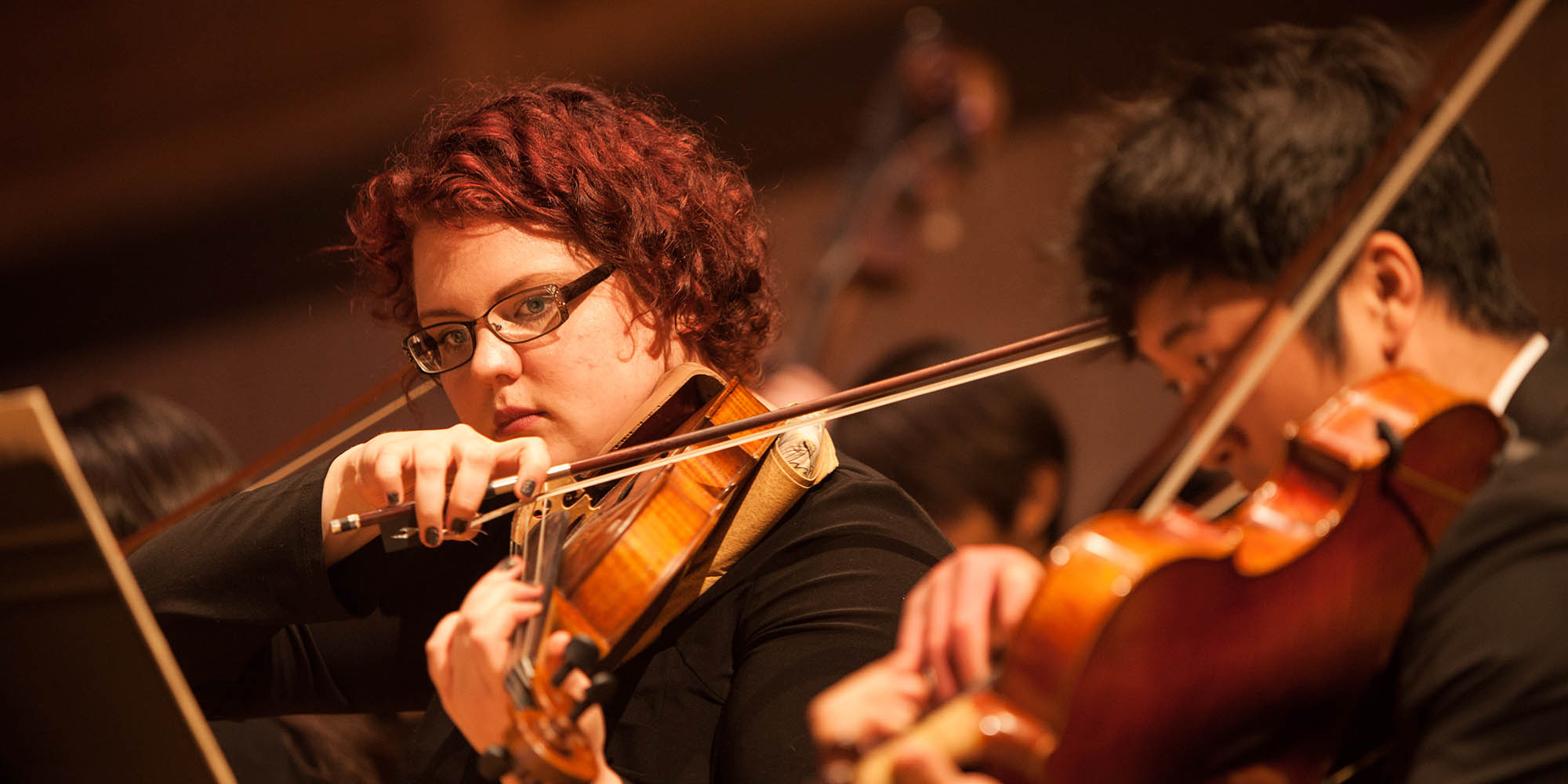 No tickets required for this event.
Program
In pursuit of their degrees at SFCM, each student presents a recital that represents their artistry and craft. Student Recitals feature repertoire curated by students with guidance from their faculty instructor.  
Johann Sebastian Bach: Cello Suite No. 5, BWV 1011
     I. Prélude
     II. Allemande
     III. Courante
     IV. Sarabande
     V. Gavotte I & II
     VI. Gigue
Arnold Bax: Viola Sonata, GP 251 
     I. Molto moderato - Allegro
     II. Allegro energico, ma non troppo presto 
     III. Molto lento
Jason Kim, piano
- Intermission -
William Walton: Viola concerto 
     I. Andante comodo
     II. Vivo con molto preciso
     III. Allegro moderato 
Jason Kim, piano
About SFCM's Viola Department
Study viola at SFCM and bring this traditionally mid-range instrument to the vanguard of the performing world. Four faculty members and about 20 students make up SFCM's viola department. Studio sizes are kept small, ensuring performance opportunities and tailored instruction for each student in the department. Ensembles available to viola players include baroque and early-music ensembles, contemporary groups, and the Conservatory Orchestra.
VIEW SFCM'S EVENT HEALTH AND SAFETY POLICY
As of April 1, 2023, face masks will be optional and at personal discretion for all SFCM concerts & events.  Vaccinations are not required for visitors and guests to campus buildings and performances. Please visit SFCM's full Event Health & Safety policy to read more about our guidelines.