Department Recital
Collaborative Piano Department Recital
Wednesday, November 1 2023, 07:30 PM
at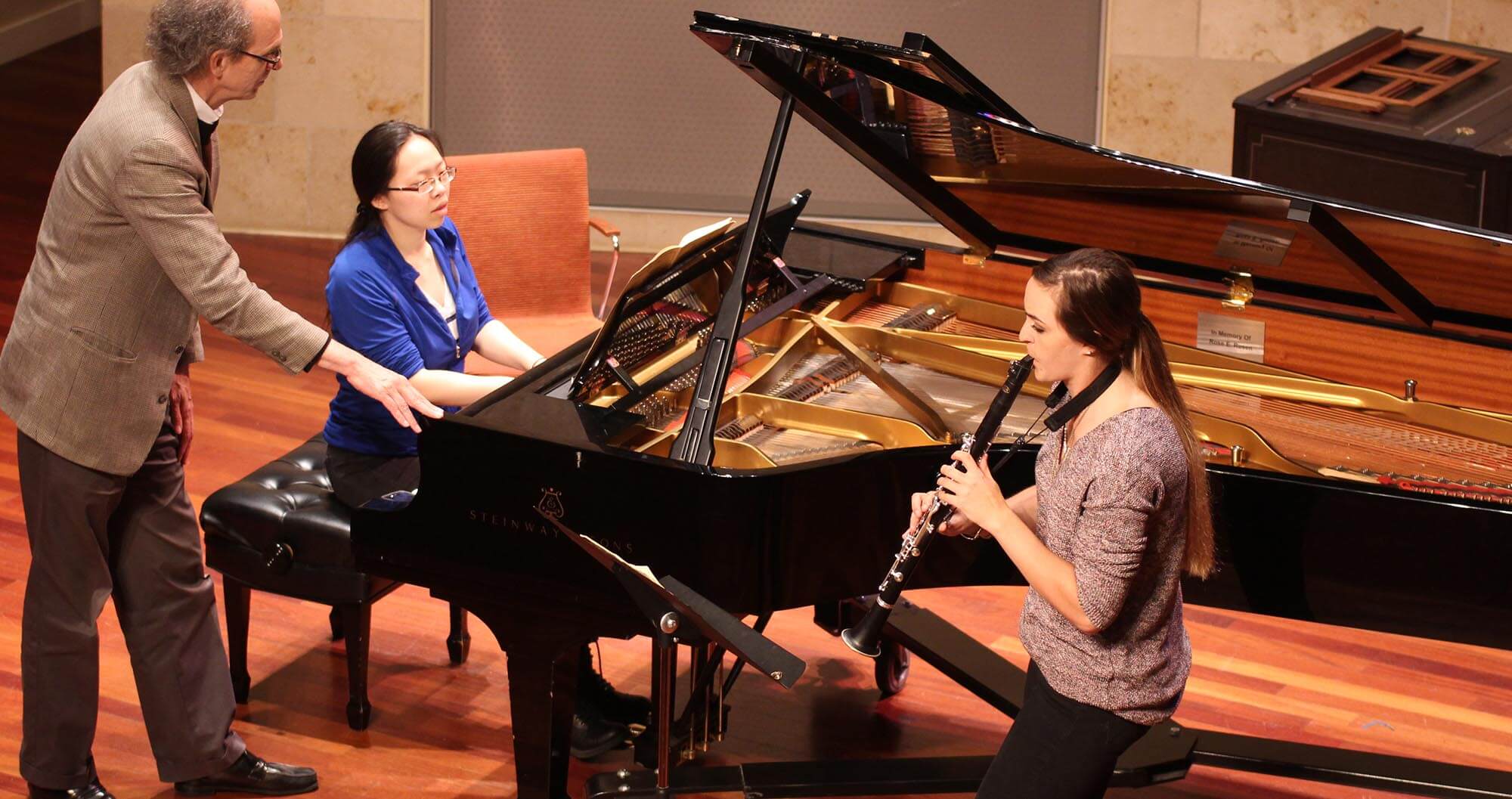 Program
Departmental Recitals showcase performance departments through its students. Featuring various students and repertoire, and curated by the faculty, performances in this recital highlight SFCM programs and the wide range of study. 
Mauro Giuliani: Guitar Concerto No. 1 in A Major, Op. 30
     I. Allegro ma non troppo
Guoyu Yang, guitar
Wenji Hu, piano
Clara Schumann: Three Romances for Oboe and Piano, Op. 94
     I. Nicht schnell
     II. Einfach, innig
     III. Nicht schnell
Haley Hoffman, oboe
Jason Kim, piano
Edward Elgar: Selections from Sea Pictures 
     I. Sea Slumber Song
     II. In Haven
Monalisa Pomarleanu, mezzo-soprano
Juner Zhang, piano
Felix Mendelssohn: Sonata No. 2 in D Major, Op. 58
     I. Allegro assai vivace
     II. Allegretto scherzando
     III. Adagio
David Au Yeung, cello
Lior David, piano
Aaron Copland: Sonata for Violin and Piano
     I. Andante semplice
Magdalena Zaczek, violin
Yi-Chen Feng, piano
About SFCM's Collaborative Piano Department
Make music with your peers in our highly selective collaborative piano program. We offer piano students who want to learn the art of accompaniment and ensemble performance a special place in our keyboard department. The collaborative piano program is designed to ready the next generation of pianists for a life playing music in groups.
VIEW SFCM'S EVENT HEALTH AND SAFETY POLICY
As of April 1, 2023, face masks will be optional and at personal discretion for all SFCM concerts & events.  Vaccinations are not required for visitors and guests to campus buildings and performances. Please visit SFCM's full Event Health & Safety policy to read more about our guidelines.