Recital
Percussion Ensemble Recital
Tuesday, November 28 2023, 07:30 PM
at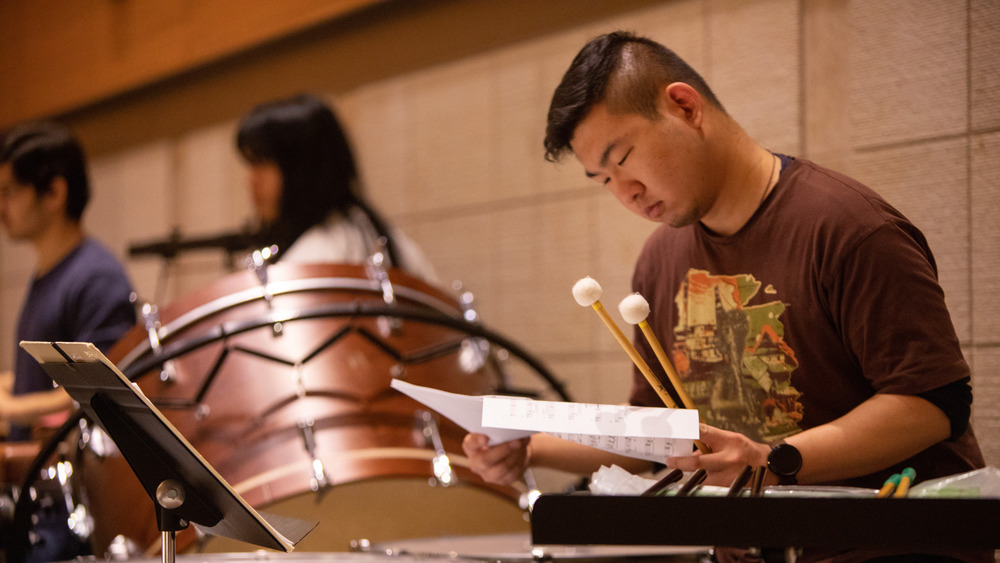 Program
Departmental Recitals showcase performance departments through its students. Featuring various students and repertoire, and curated by the faculty, performances in this recital highlight SFCM programs and the wide range of study. 
JLin: "Derivative" from Perspective (2022)
Eddie Virtgaym, Kobe Lester, Carlos Alvarez, and Will Howald
Jennifer Higdon: Splendid Wood (2007)
Brandon Topolski, Hao Chen, Will Howald, Kobe Lester, Carlos Alvares, and Jonas Koh
Ivan Trevino: Wildlings (2014)
Jonas Koh and Eric He
-Intermission-
Chris P. Thompson: Marking Time (2021)
Sean Swenson and Hao Chen
Danny Elfman: Percussion Quartet (2019)
Eddie Virtgaym, James Nickell, Will Harris, and Brandon Topolski
About SFCM's Percussion Department
Percussion students study side-by-side with both current and former members of the San Francisco Symphony. Small studio sizes and talented, committed peers make SFCM percussion a hothouse for artistic growth. Each student gets the mentorship and performance opportunities they need to develop into successful professionals.
VIEW SFCM'S EVENT HEALTH AND SAFETY POLICY
As of April 1, 2023, face masks will be optional and at personal discretion for all SFCM concerts & events.  Vaccinations are not required for visitors and guests to campus buildings and performances. Please visit SFCM's full Event Health & Safety policy to read more about our guidelines.